We're Partnering with MedSupplyDrive for PPE Donations
Help workers on the front lines of the COVID-19 crisis.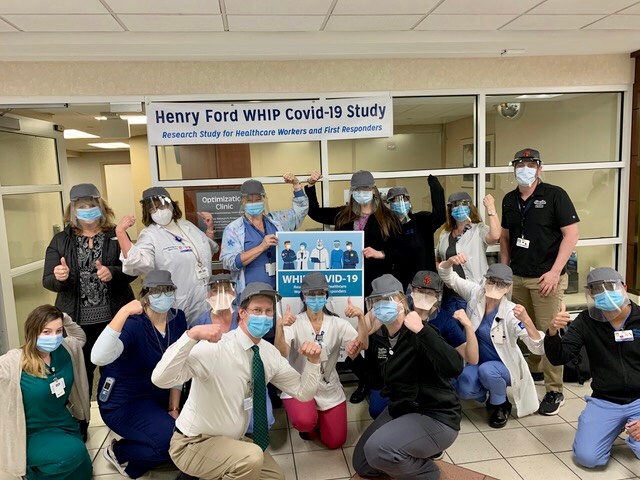 We could not be prouder to partner with MedSupplyDrive, a coalition that has quickly mobilized to connect suppliers of personal protective equipment (PPE) with healthcare workers on the front lines of the COVID-19 crisis. Started just five weeks ago, this small group of third-year Georgetown medical students has spearheaded a national volunteer-based initiative to get PPE where it's needed most.
We thought you should know a little more about them so we spoke with Teju Peesay and Melissa Baker, two of the founding members.
"We wanted to do something that would keep us connected to the clinicians," Teju says, "We all sprung into action. We built a website in 24 hours and started asking people around the country if they could volunteer and collect PPE in their cities."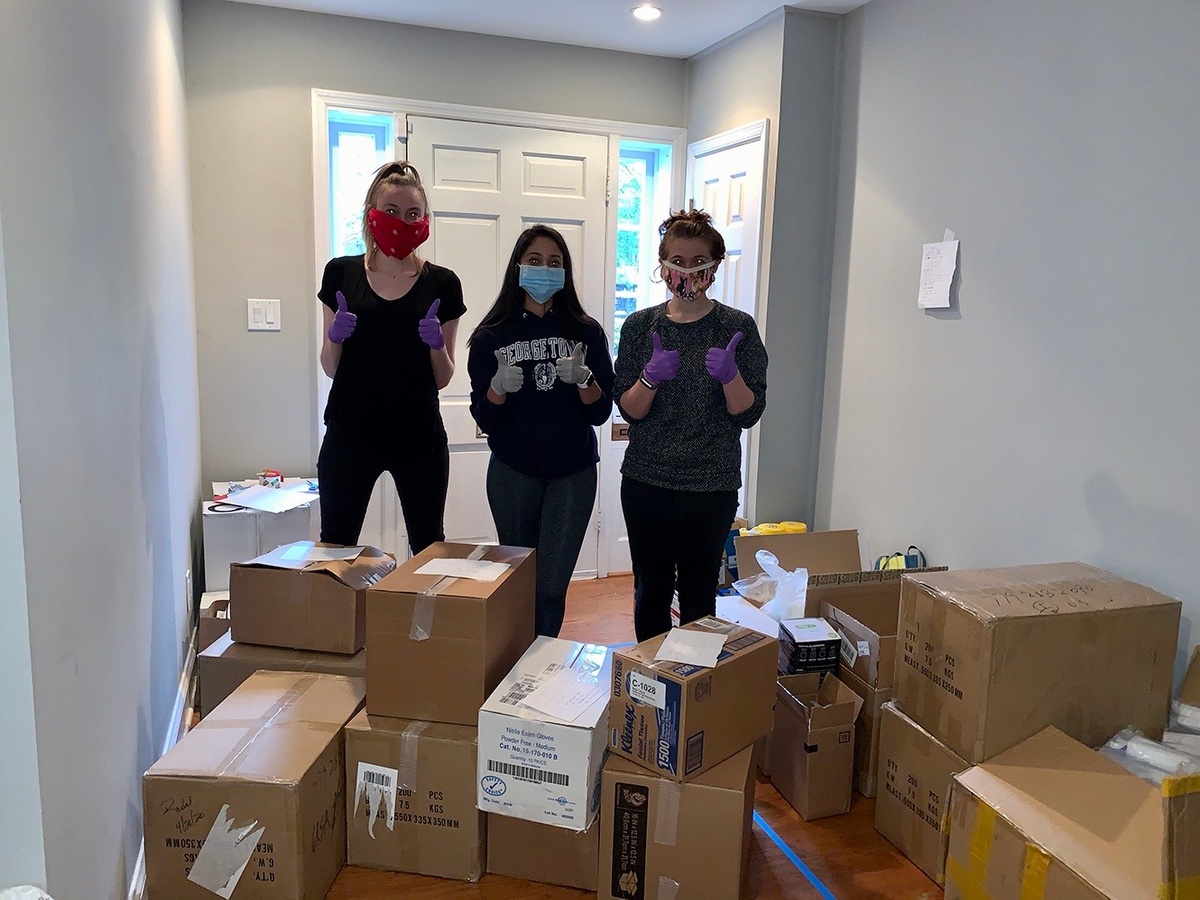 MedSupplyDrive now has over 1,000 volunteers across 44 states as well as two branches in the UK. There are regional coordinators who direct the volunteers in their area to reach out to businesses, laboratories, even tattoo parlors, nail salons and law offices. So far, they've been able to collect over 410,000 pieces of PPE with the number quickly growing. "It's been this amazing community effort," Melissa says.
On the MedSupplyDrive website, organizations can submit request forms whether they need supplies or have supplies to donate, and individuals can sign up to volunteer. Because accessibility is limited in certain areas, MedSupplyDrive is also fundraising to purchase supplies and get it to places that may be underserved. The teams will then connect the dots, matching need with supply.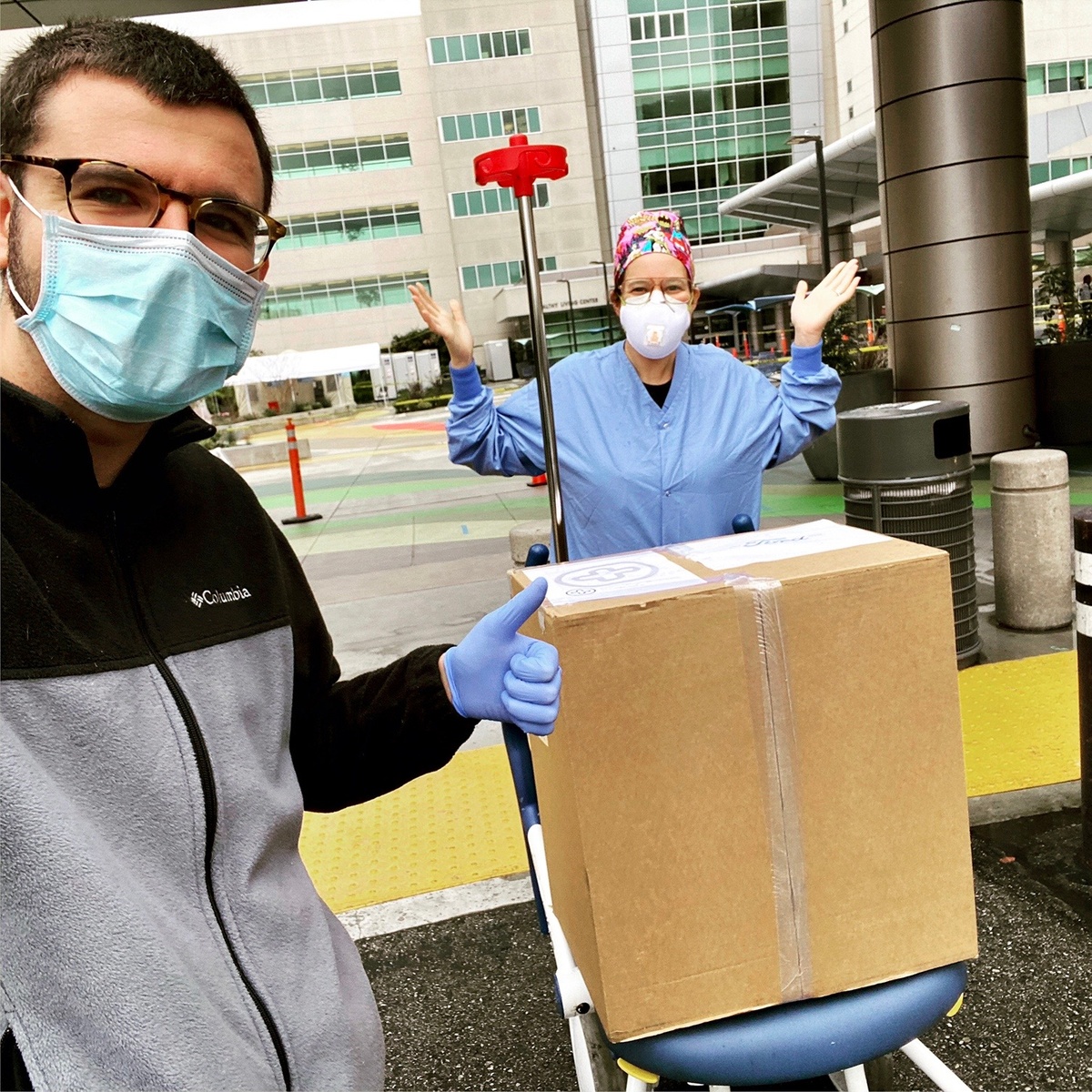 Normally, Teju, Melissa and their classmates would be starting clinical rotations with 50-60 hours per week in hospital wards and studying for exams this month. Things look more than a little different now that the curriculum has moved online and of course they won't be physically close to any patients. But the impact of their work during the crisis has already been felt by essential workers and patients across the U.S. The huge outpouring of support is evident with grateful recipients reaching out. "One mother told us, 'My nurse has a face shield because you guys donated,'" Melissa says.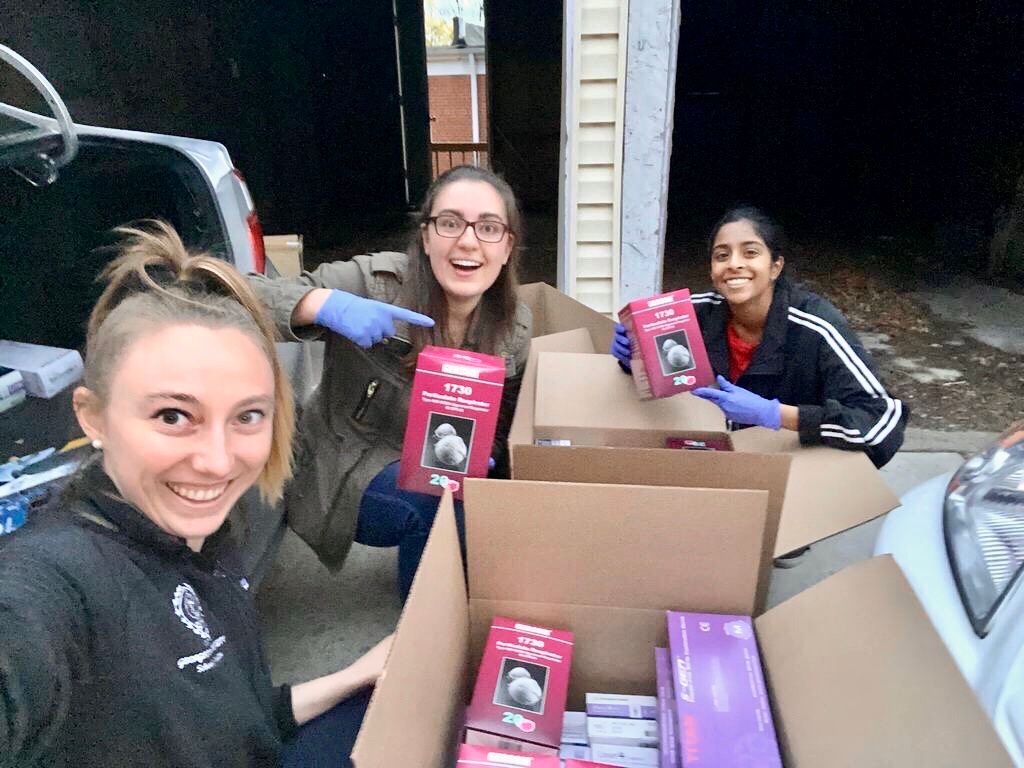 The need is still dire. Doctors and nurses are reusing face shields for weeks at a time and rationing masks. As people slowly return to work, PPE will be vital for and something everyone will be looking for. "We're flattening the curve but there is still a risk of people getting sick and we just want to keep everyone protected," Teju says.
Framebridge is currently manufacturing face shields and will be working with MedSupplyDrive to get them directly to the people in need.
Want to help?