"Wedding of Our Dreams"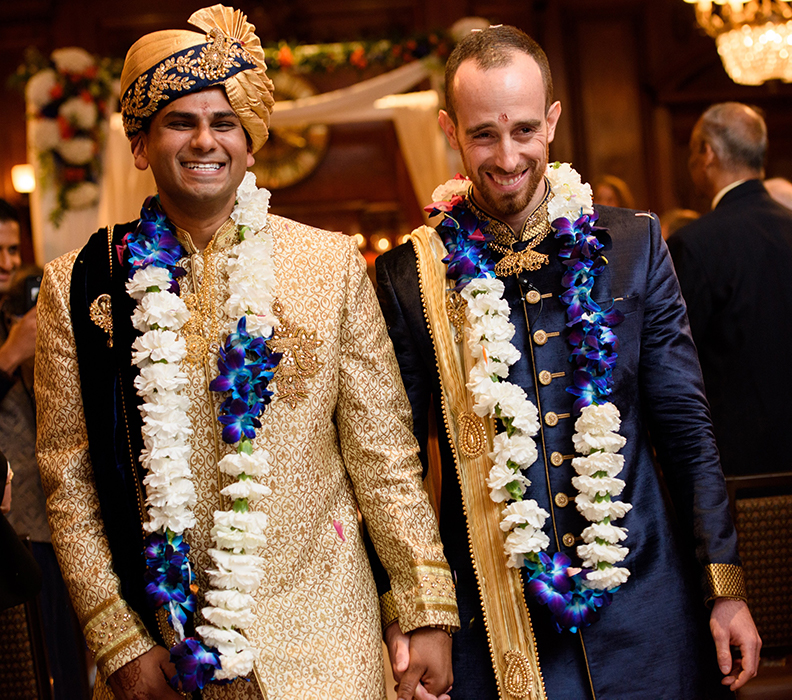 "Kyle was born and raised in Philadelphia, the son of Italian immigrants, I was born and raised in Michigan, son of Asian-Indian immigrants and a large part of our relationship has been focused on learning about each other's cultures and the blending of our unique families and traditions. We are definitely the epitome of "opposites attract."
I finally proposed to Kyle in his favorite Christmas village spot in Philly and we were married on August 11, 2018, which was so meaningful in itself since we never thought we could legally get married. We truly had the wedding of our dreams—we shut down the entire main street in downtown Philadelphia for a dance party and were married at the Union League. Our ceremony incorporated Hindu prayers & Catholic readings led by a Hindu priest and Christian officiant and different cultural elements within every part of our two-day celebration.
We are celebrating our third anniversary this year, lucky to be joined by our Goldendoodle furbaby Koko and are now in the process of adopting a child! Pride, for us, is an opportunity to celebrate our relationship and the journey it took to get here and are simply grateful for those in the LGBTQ+ community who fought for our rights so that we can enjoy these moments."
—Avinash & Kyle