Voices From Haiti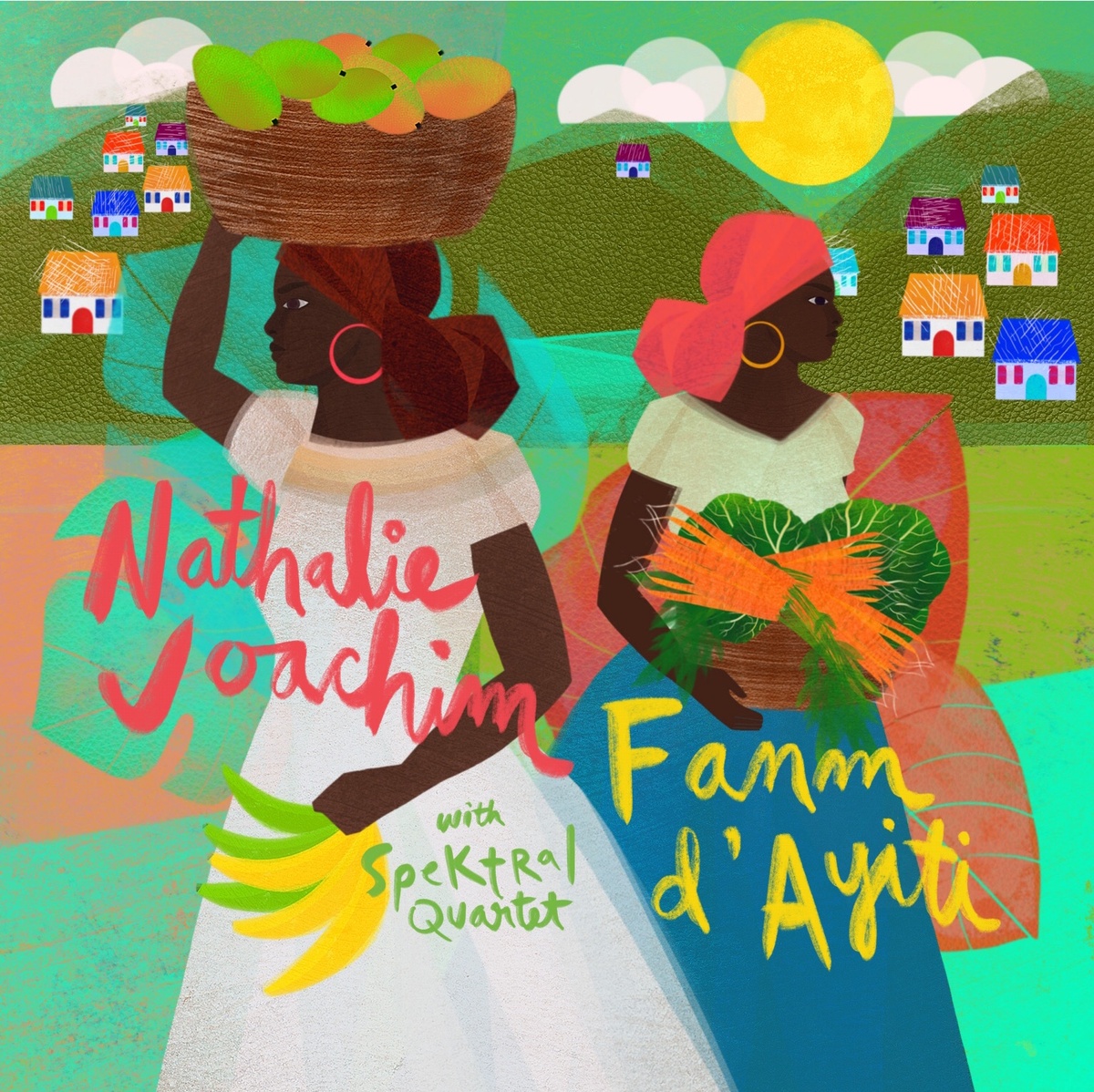 "Although I'm a musician, my heart really lies with connecting people."
Nathalie Joachim is a first generation Haitian American classical musician whose 2019 album Fanm d'Ayiti (Women of Haiti) was nominated for a Grammy for Best World Music Album. Flute, strings and electronics all play into the sound, but it's the voice elements—hers and the voices of Haitian women, that made Fanm d'Ayiti such a special project for Nathalie.
The desire to connect with female voices from Haiti came after the passing of Nathalie's maternal grandmother, an influential person in her own life. Music-making was central to their relationship and her grandmother's voice was representative of a lot of Haitian women. Nathalie recalls a common experience among Haitian children who have memories of female voices while growing up, whether it's their mother while cooking, grandmother while cleaning or other women who create community and home spaces.
"I was given an opportunity to bring light to the voices of female artists from Haiti. That really made me look into my own culture and history," she says, "I found not only beautiful music but also beautiful stories of women who were truly, deeply committed to uplifting the people of Haiti through their work. I wanted the story to not just be about these women, but really from them, from their families, going to the spaces where they made music, to the communities where they grew up, the communities they continue to support."
The journey was an emotional one for Nathalie, claiming her full identity in one project—Haitian American, Black woman and artist. She knew the cover art for the album needed to convey all of these elements and especially the stories she carried from Haitian women. Erin Robinson, aka Brooklyn Dolly, was the perfect collaborator and the two found immediate synergy. "When I was thinking about all of these beautiful black women that were centered in Fanm d'Ayiti, … I knew her voice was very much in line with the spirit of the record."
Nathalie sent Erin some works in a popular style of Haitian folkloric art, depicting women at work in marketplaces or taking care of their families at home, as inspiration. Erin interpreted it with a piece that simultaneously honors the tradition which informs the album while nodding to the modern visions that each woman has. "It was just gorgeous," Nathalie says.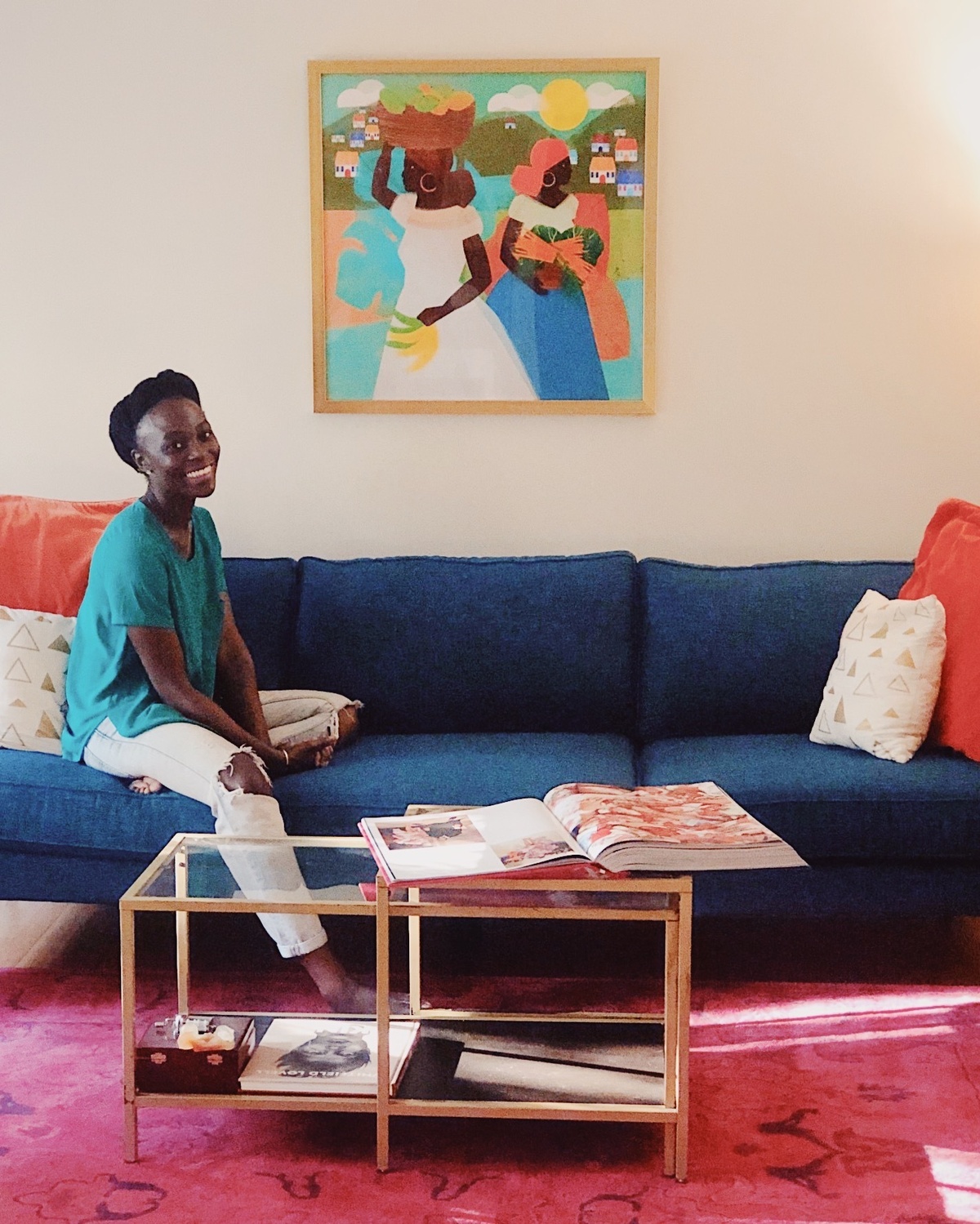 Now a large version of the artwork hangs—Framebridged—in pride of place on Nathalie's wall. "It's amazing to wake up and have this beautiful symbol of my Haitian heritage in this moment in history, to have this beautiful symbol of blackness in my own space and celebrating our beauty."
Read more about Nathalie Joachim and listen to Fanm d'Ayiti here.