Effortless Style
Sprezzatura. The Italian word, first used in Baldassare Castiglione's 1528 "The Book of the Courtier," is defined in that text as "a certain nonchalance, so as to conceal all art and make whatever one does or says appear to be without effort and almost without any thought about it."
In other words—effortless style. Like drinking an espresso and reading the newspaper while riding a bike.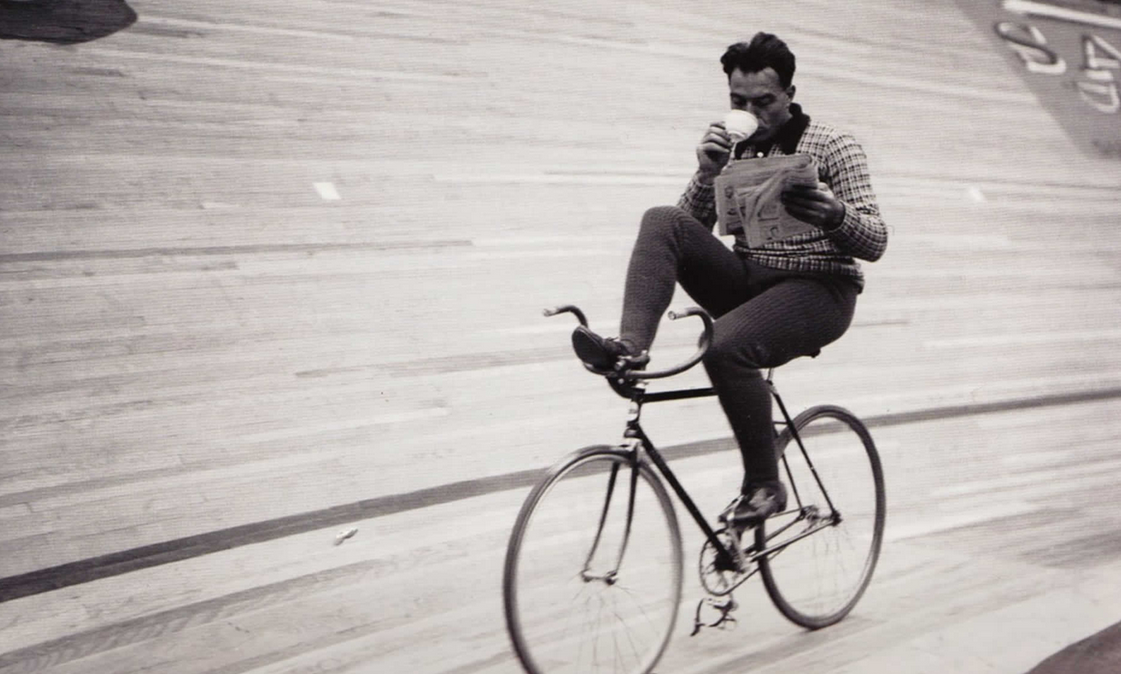 As a lover of both cycling and coffee, Kyle was drawn to this photo of Fausto Coppi—the Italian great—embodying sprezzatura. "It's the most 'me' item in my office," he said.
When Kyle first started cycling, he wasn't as concerned about professional racing. But as he improved, he became more interested in how good the pros are. Specifically, the old pros. He's amazed that since before World War II, the routes have not changed all that much, but the technology has. Meaning, Fausto Coppi "must have been a different breed to be able to even finish these courses on that equipment."
When he stumbled on this semi-famous, uncredited photo, he had to have it. It's Kyle's tip of the hat to the old-timers, the kind of cyclists who would "regularly drink wine, coffee and smoke cigarettes while using a steak as a seat cushion during all-day ascents up some of the steepest roads in Europe."

These days, Kyle gets up at 5:00am to ride before work. It clears his mind. After the self-proclaimed coffee snob takes four minutes to craft his pour-over, he settles into his office for the day, Coppi looking over him behind his espresso and newspaper and sprezzatura.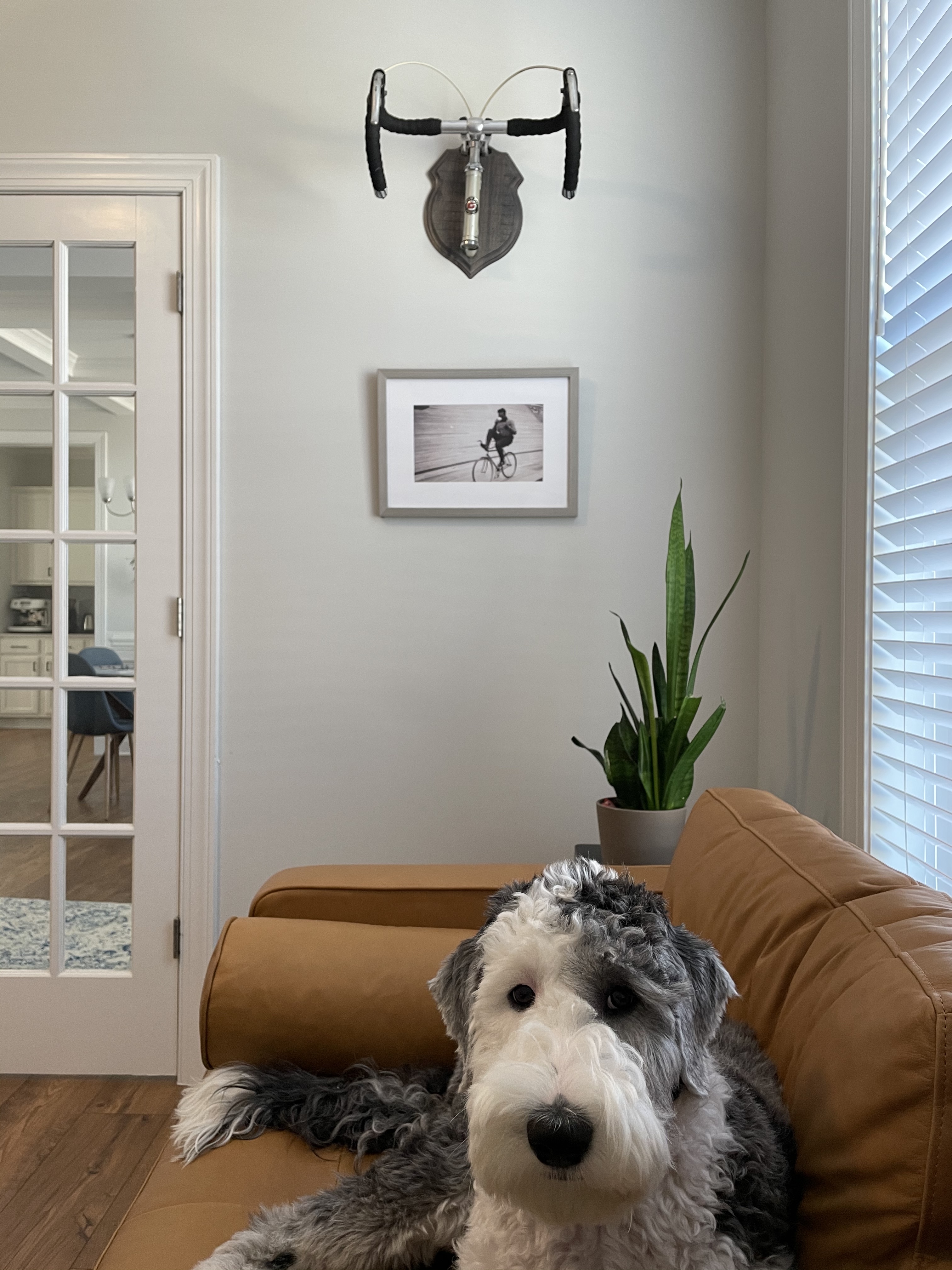 It gives Kyle a happiness that feels, well, effortless. What's the word for that?