Poster Frame for Vintage Uncle Sam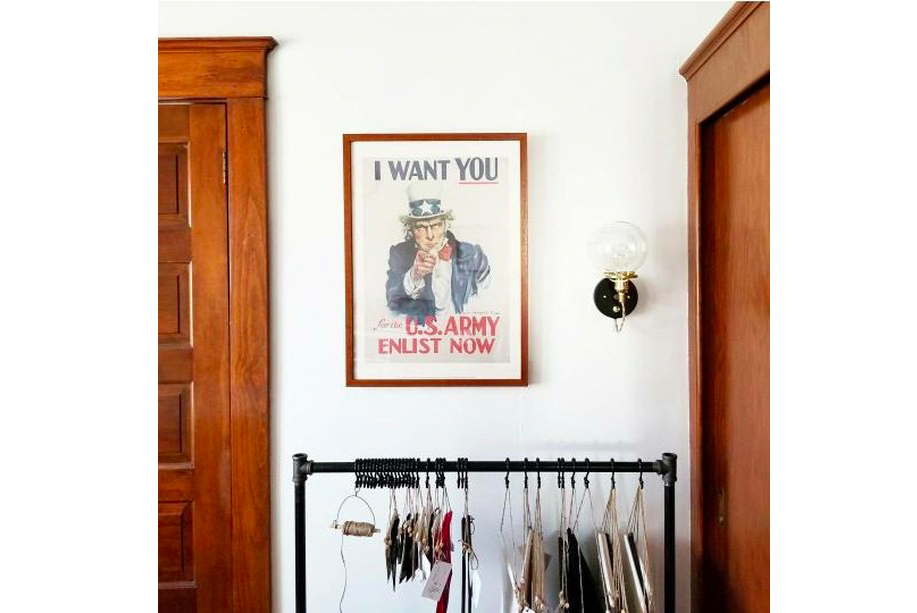 "I want YOU."

The iconic Uncle Sam poster is an American staple that's over 100 years old, first appearing shortly before the U.S. entered World War I. In the last year of that war, the poster was printed more than 5 million times.
This print in Autumn Rose's workshop is from the second round of printing during World War II. "This copy was printed between 1939 and 1945," said Autumn (@motherrose). "It belonged to my sister-in-law's father-in-law. He and his wife were both avid collectors."

Autumn and her husband were close with their relative. "He actually married my husband and me in 2013," she said. "When he passed away a couple years later, we were invited to look through his things before the estate sale. I grabbed that poster." And gave the frame an upgrade (see frames for posters here).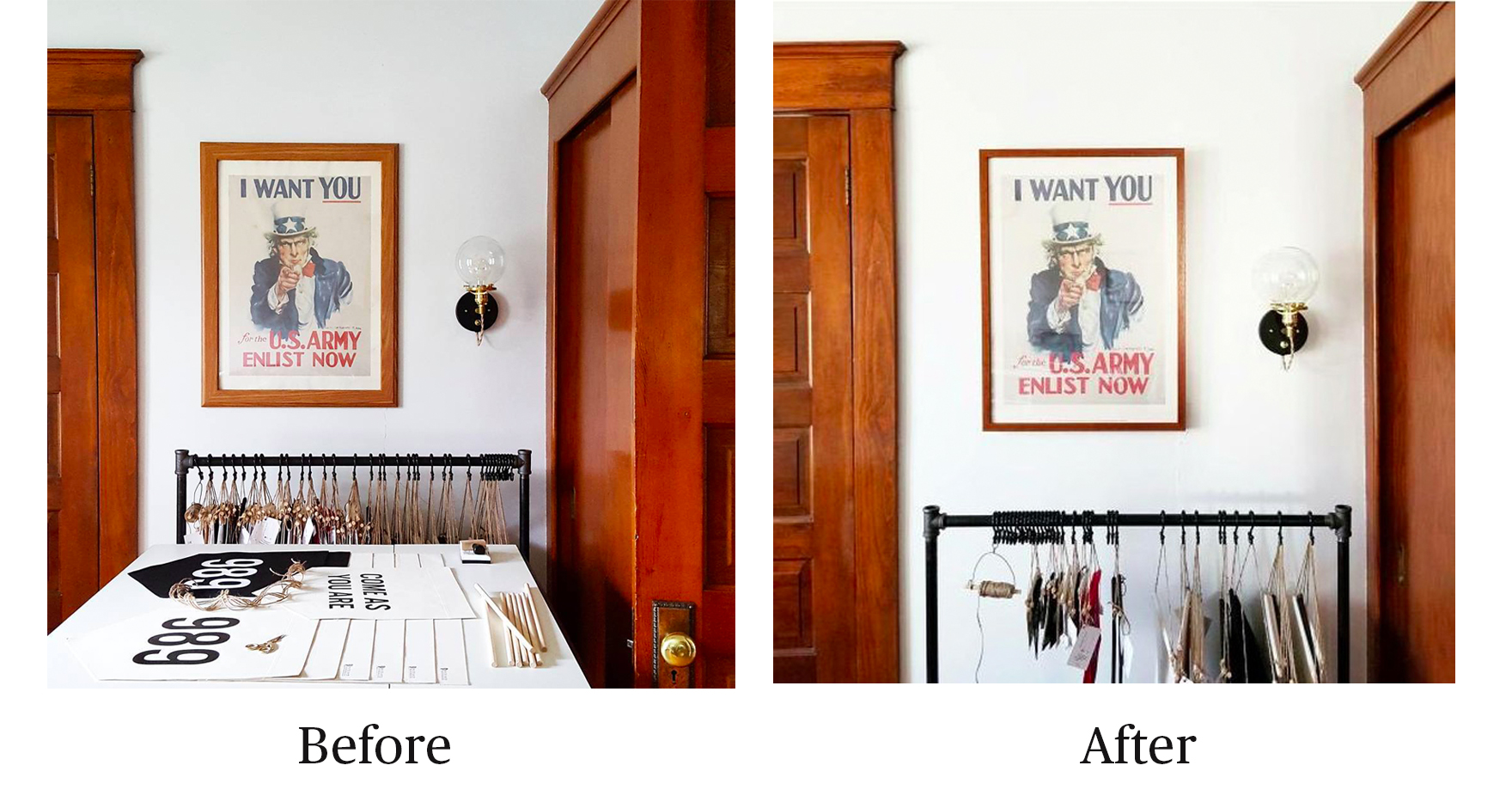 The vintage colors of the poster work beautifully with the rich wood interiors in Autumn's home. As the founder of Matriarch Handmade, Autumn is making things that are both beautiful and playful. Updating the frame from a medium stained wood with a thick profile to our thin, sleek Sonoma wood frame puts more the focus on the poster itself and adds a modern touch to contrast and highlight the poster's age. The overall effect is a clean mid-century modern that pays homage to the cultural milestones of that time. A classic poster frame for a classic poster!

You Might Also Like...