Blue Swoon
The contrast of the cobalt blue roofs and whitewashed houses will inevitably produce visually stunning photos, but it's the expansive views of the Aegean Sea from this island that you have Framebridged most. The magical sunsets can't be ignored, either—perhaps that's why it's one of your top honeymoon destinations, too.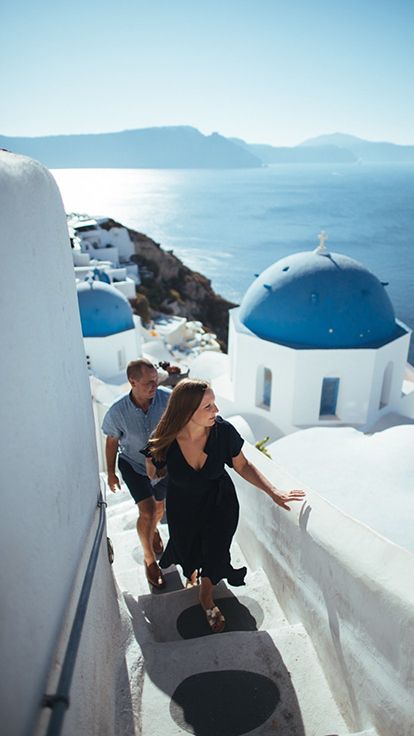 Climbing up the many winding stairs. Captured by Anne J.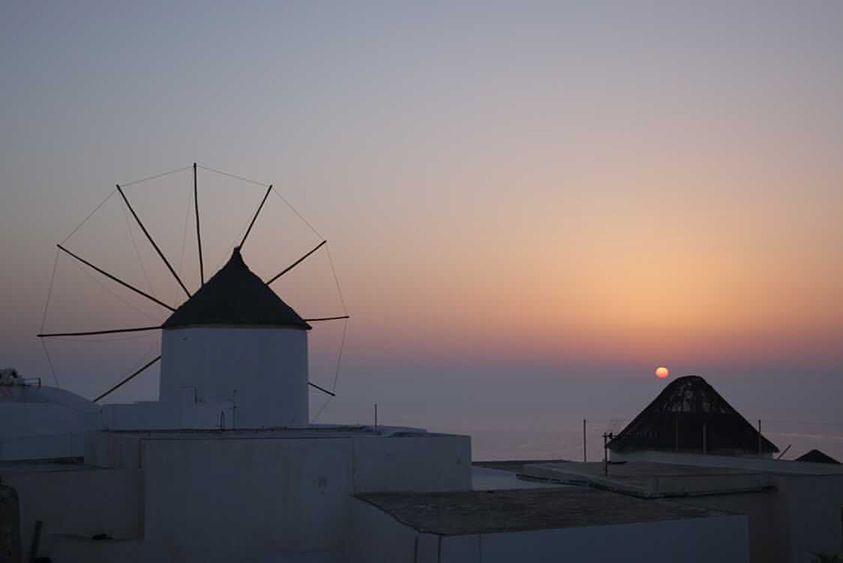 "My honeymoon in Santorini was a trip of a lifetime and we talk so often about going back."
—Christine P.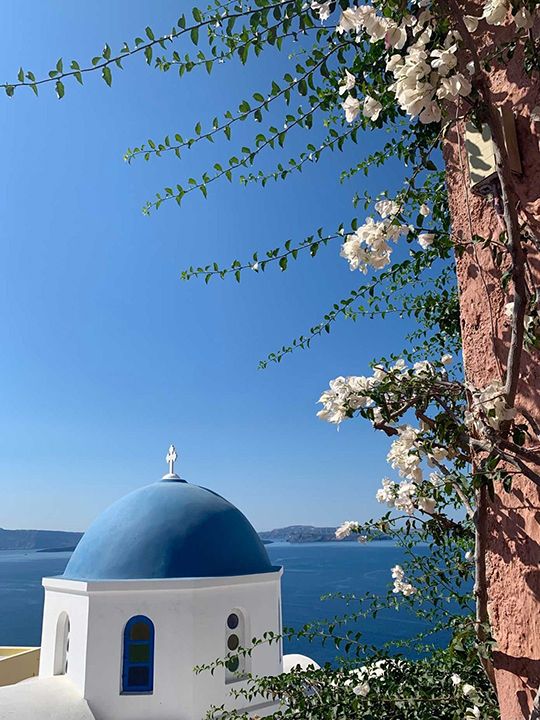 "Santorini is where our family celebrated one of the most important milestones of our lives! The youngest of the family, my little sister KC, graduated college and was ready to join the real world. It was one of the best vacations our family has ever taken together. We definitely deserved some R&R after years of being apart and completing our education and living in different countries than our parents. Santorini was like the beginning of a new chapter."
—Chuti C.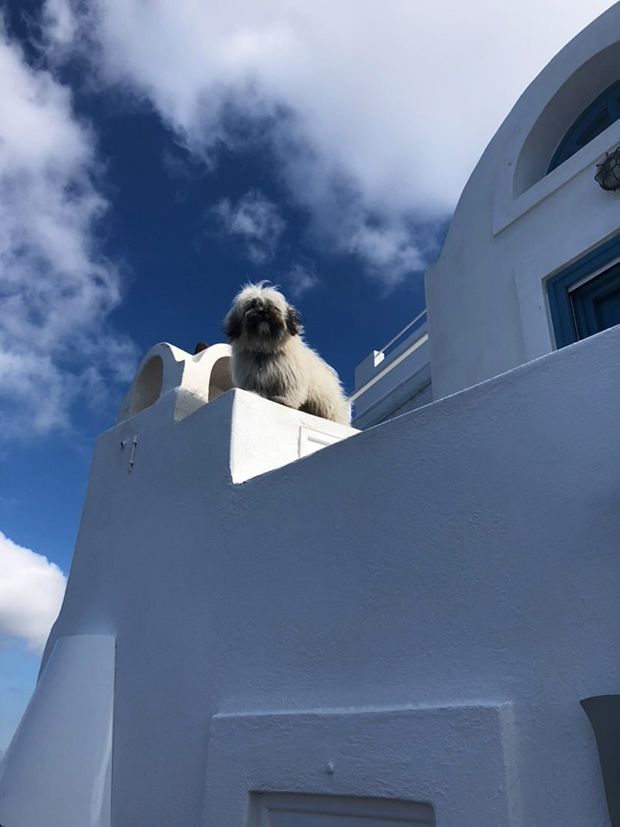 Everyone enjoys the stunning views. Photo by Krystal L.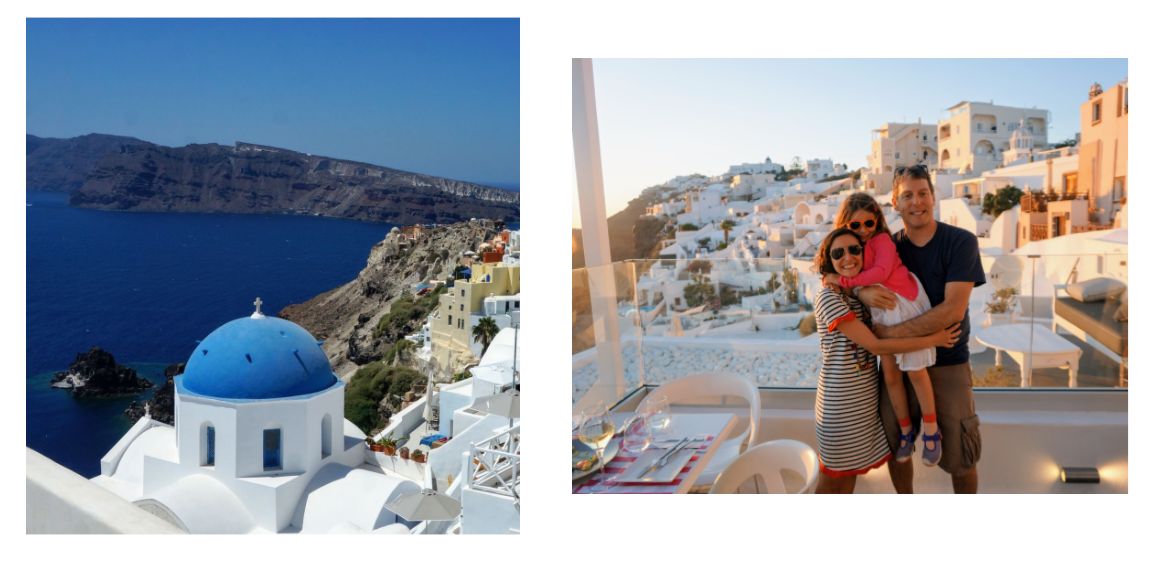 "Brian and I took our daughter Eva, who was 6 at the time, to Athens, Santorini and Crete in August 2018. Everyone thinks traveling with kids is the worst and you have to go certain places like, say, the Greek isles, without them to enjoy it, but we couldn't disagree more. On this particular day, we decided to walk from our hotel near the old harbor to dinner in Imerovigli, a little ways up north along the caldera. It took us over an hour to get there, and we were tired, sweaty and frantic about missing our sunset dinner reservation, but it was so worth it for the insane caldera views like this one, of that blue dome on every postcard of Santorini. We stopped into galleries and shops along the route and bought Eva a white grecian dress with the classic gold key motif on it she still wears. We finally got our table watching the sun go down, the cruise ships drop anchor, and beautiful girls making their boyfriends take their photos around every bend. Eva ate octopus and called it chicken; we did not disabuse her of her mistake. It turned out to be a very special, 'life is good' kind of night."
—Brooke G.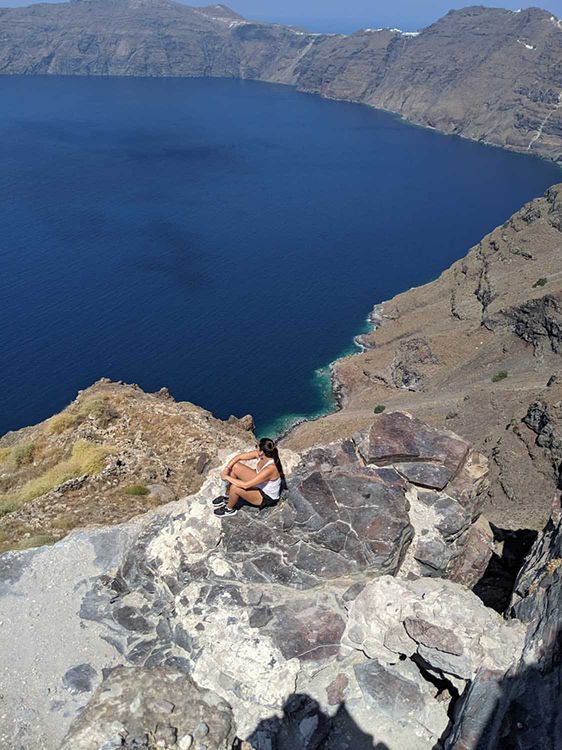 "There was more than one occasion in Santorini when I said I felt like I was on the show, The Bachelorette. We definitely splurged and had some incredible experiences."
—Natalie S.
---