Chuffed to Bits
The weather may not be London's most desirable attraction, but your photos are filled with smiles in front of Tower Bridge, Big Ben, the awnings of Shoreditch and of course popping out of the iconic red phone boxes. London is the second most Framebridged international city.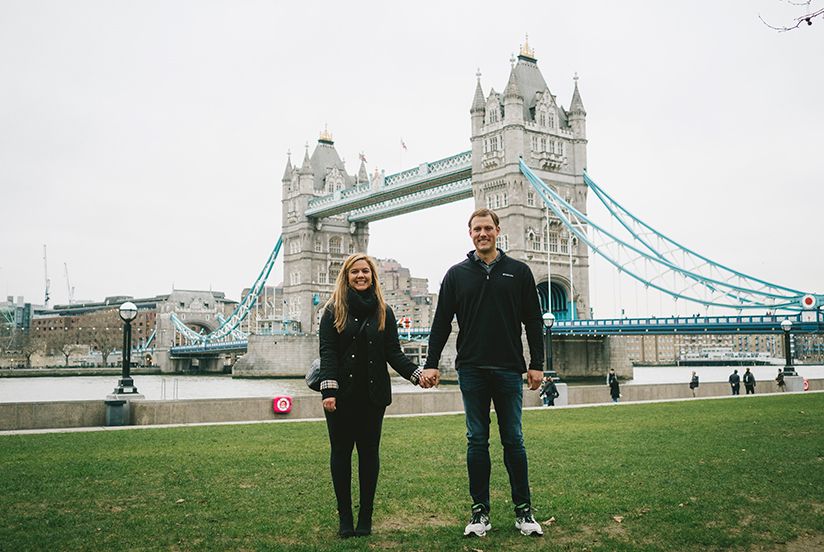 "We were remarkably jet lagged in this photo but, still beaming with that "newlywed" glow."
—Valerie G.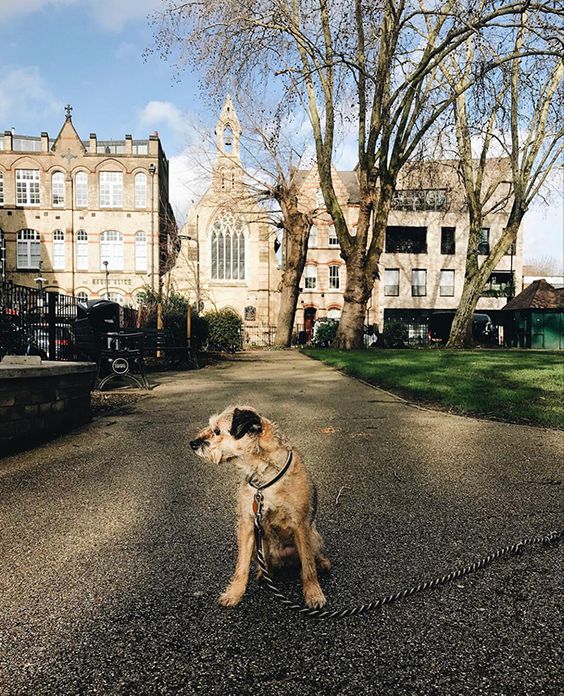 Willoughby's lane in Hoxton via Jo S.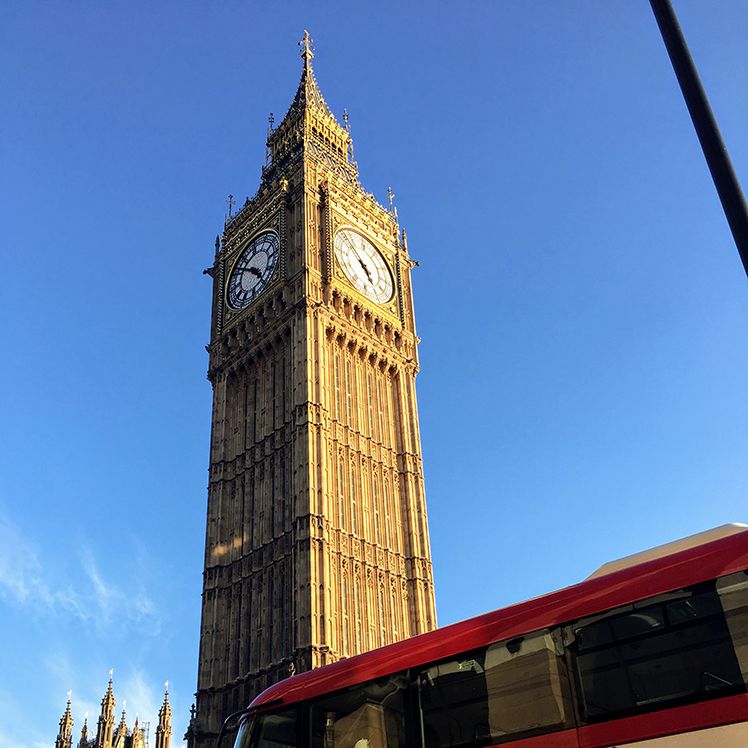 Big Ben with a (rarely seen) clear sky via Anna M.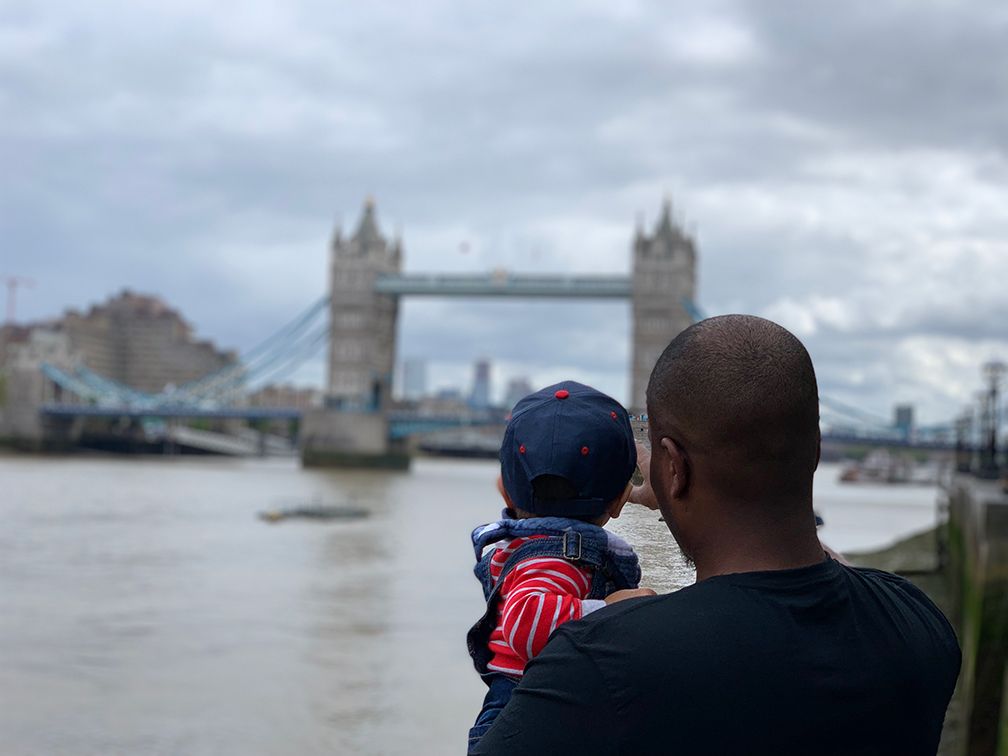 "The walk down the river that day was drizzled with rain but it was one of my favorite afternoons. I feel grateful to be able to share new experiences and travel as a family."
—Jessica B.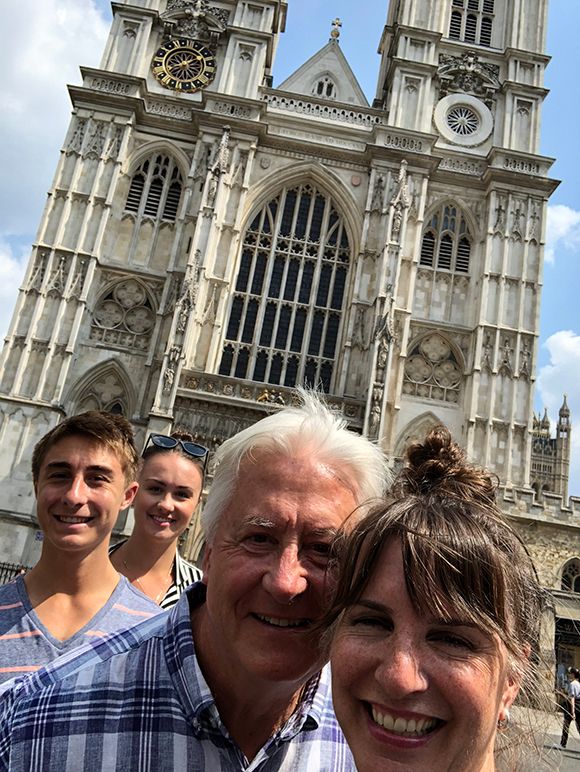 Thrilled to be at Westminster Abbey! Via Carol A.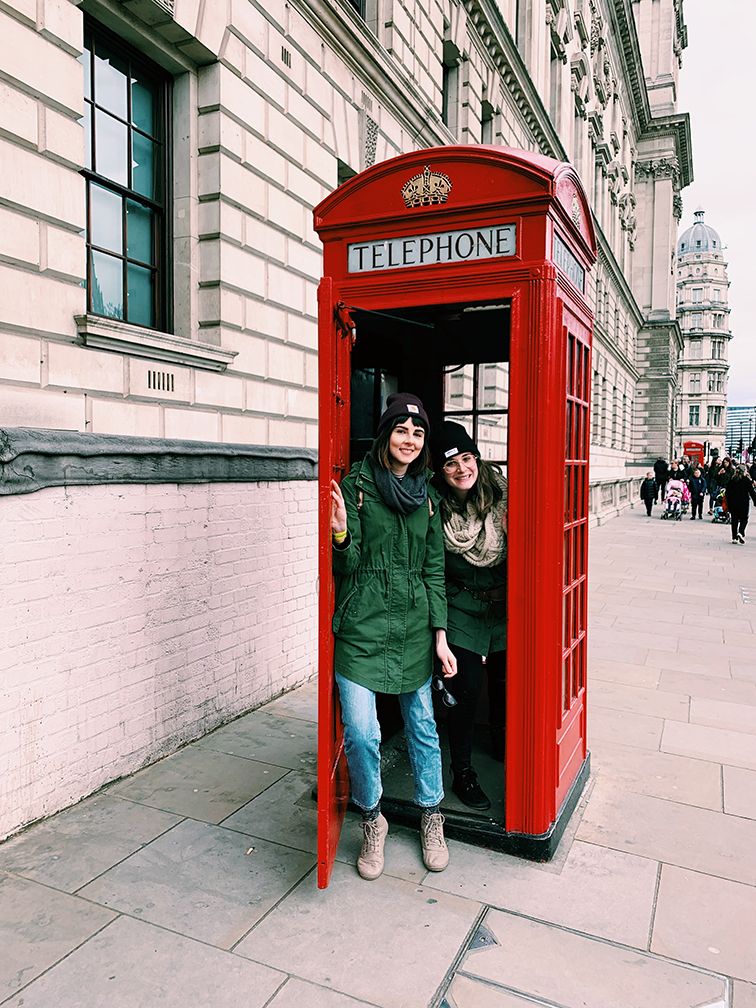 "My friend and I both got sick on this trip—I had spend the entire day before in bed at our Airbnb. But I rallied the next day in London."
—Meagan L.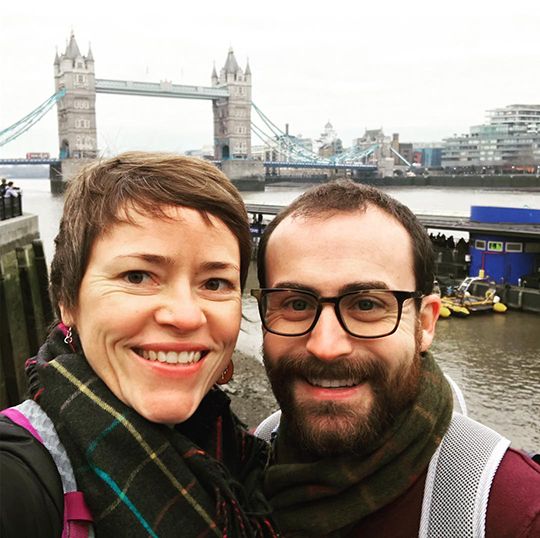 "London at Christmas was absolutely brilliant; Covent Garden was filled with impromptu opera performances; the Embankment had Christmas markets with extraordinary street food; and the daily performances at St. Martin's in the Fields were simply sublime. Love Actually doesn't hold a candle."
—Matthew R.
---