'Ablaze in Color'
It's not just the temples and imperial palaces in Kyoto that elicit frame-worthy photos, it's the entrances to them. The famous red torii gates have many appearances in Framebridged photos, making Kyoto the #14 most Framebridged international city.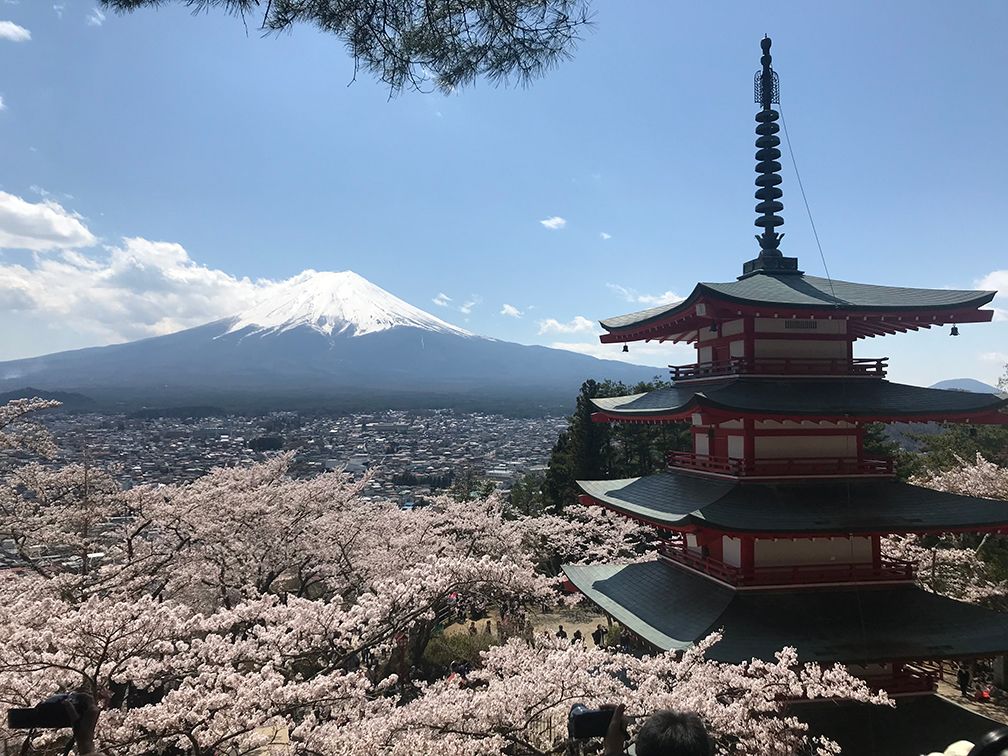 The tip of Tō-ji temple via Erin M.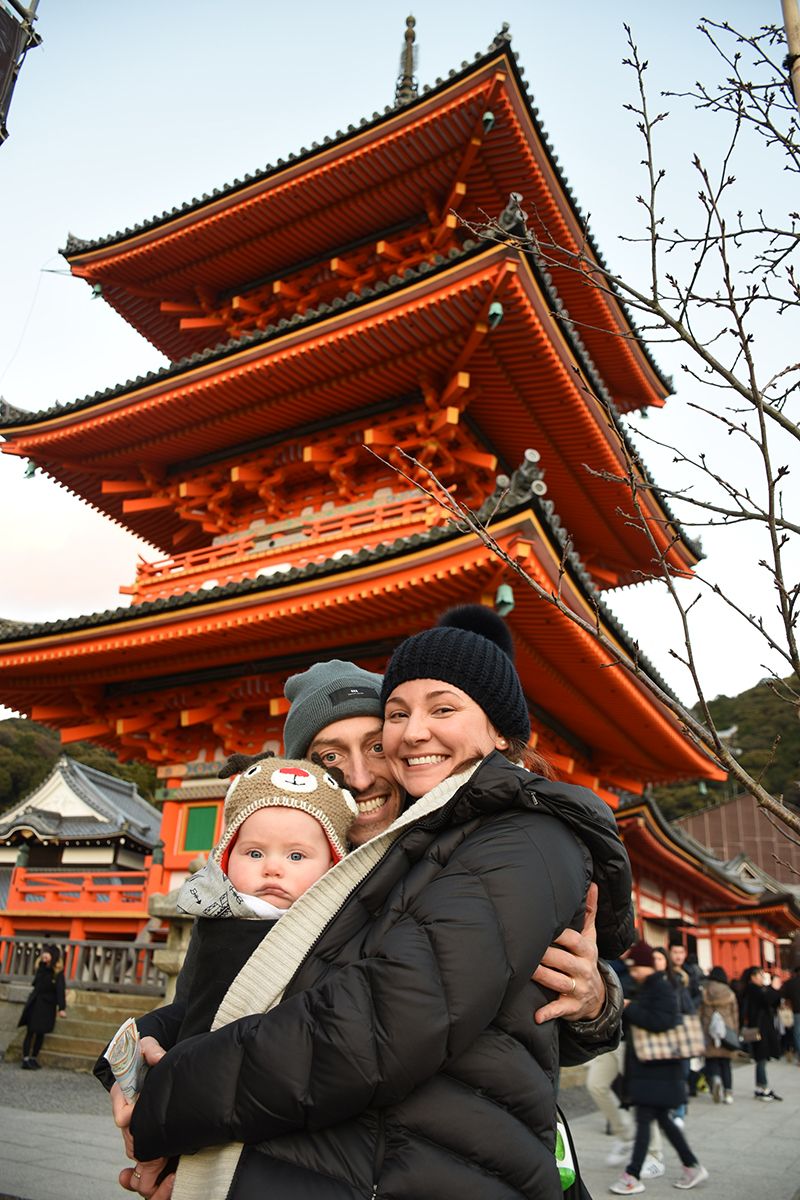 "Claire loved it I think! She was so young… She loved the ceremony where everyone rang the bell at the temple and said their new years wish."
—David D.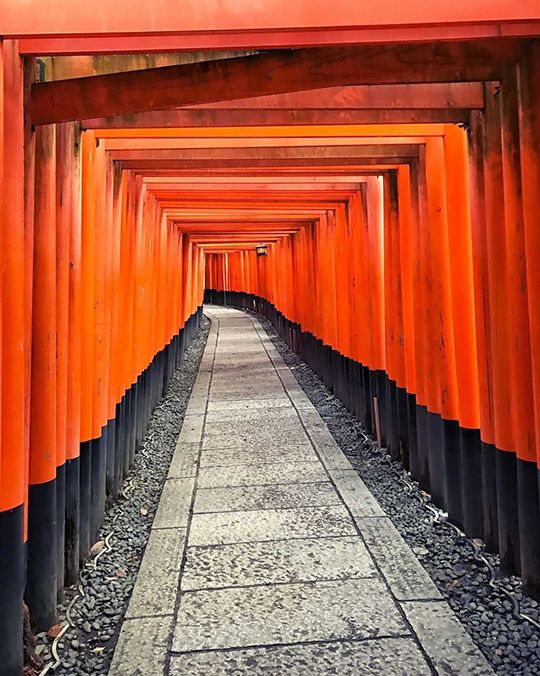 "We just so happened to be the last tourists allowed to pass through the red torii gates of Fushimi Inari Taisha before the entrance was closed off to take professional photos. We walked reallllllly slowly so that the people ahead of us had passed and got the opportunity to get the (somewhat dizzying) shot!"
—Katie F.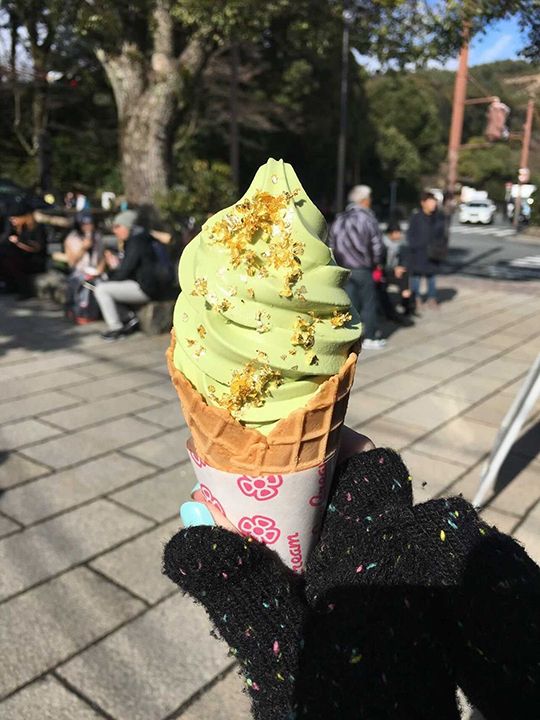 "My sisters and I tried matcha ice cream with gold flakes, which ended up being so yummy!"
—Chuti C.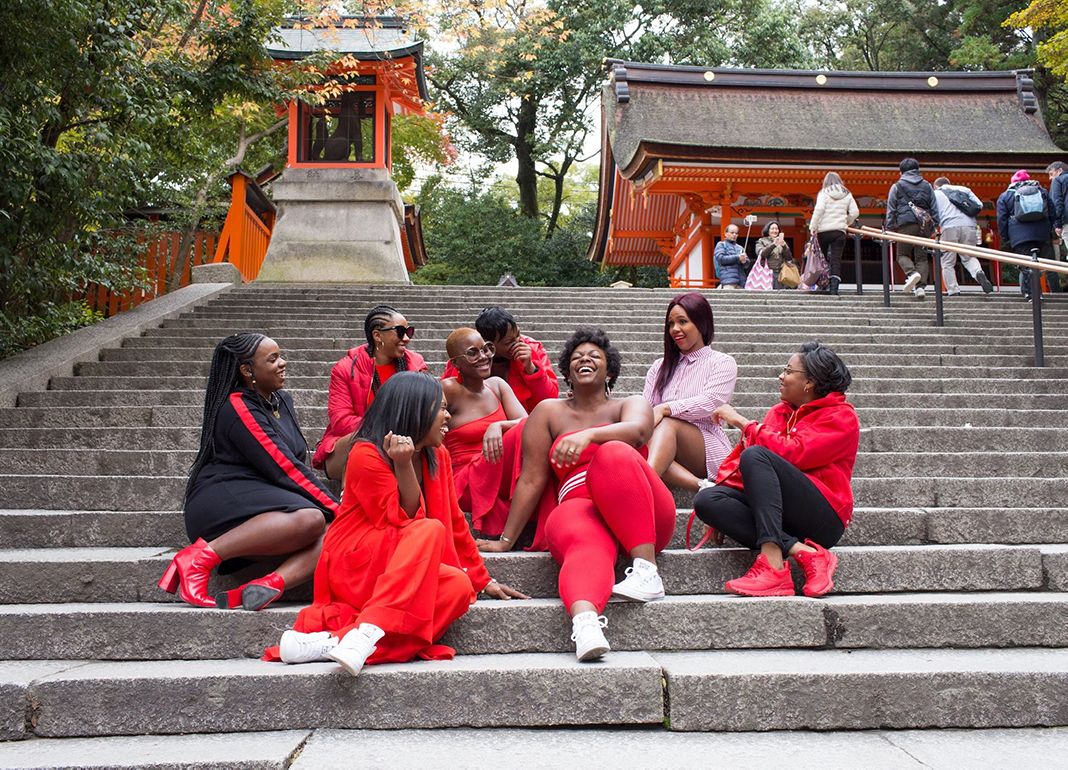 "As a slightly overdressed and coordinated group of eight Black women walking around with a photographer for your typical day as a tourist, it's needless to say that we caused quite the scene."
—Tabria L.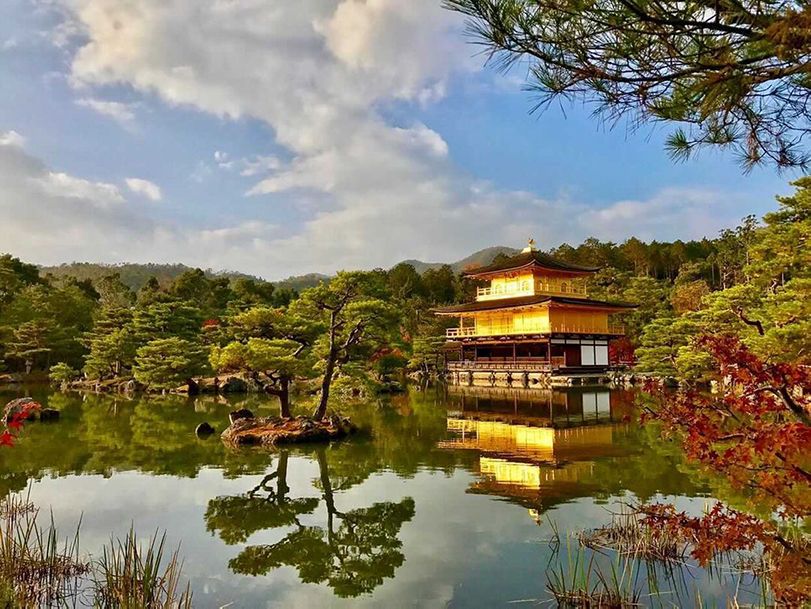 The Kinkaku-ji (Golden Pavilion) Zen Buddhist Temple "ablaze in color" via Katie F.
---