The Temples of Bangkok
With its gold and jade spired temples and vibrant street life, Bangkok is steeped in history. Further south, Railay Beach's limestone cliffs and clear waters are tranquil counterparts. Your photos show all that Thailand has to offer, making it the #11 most Framebridged country.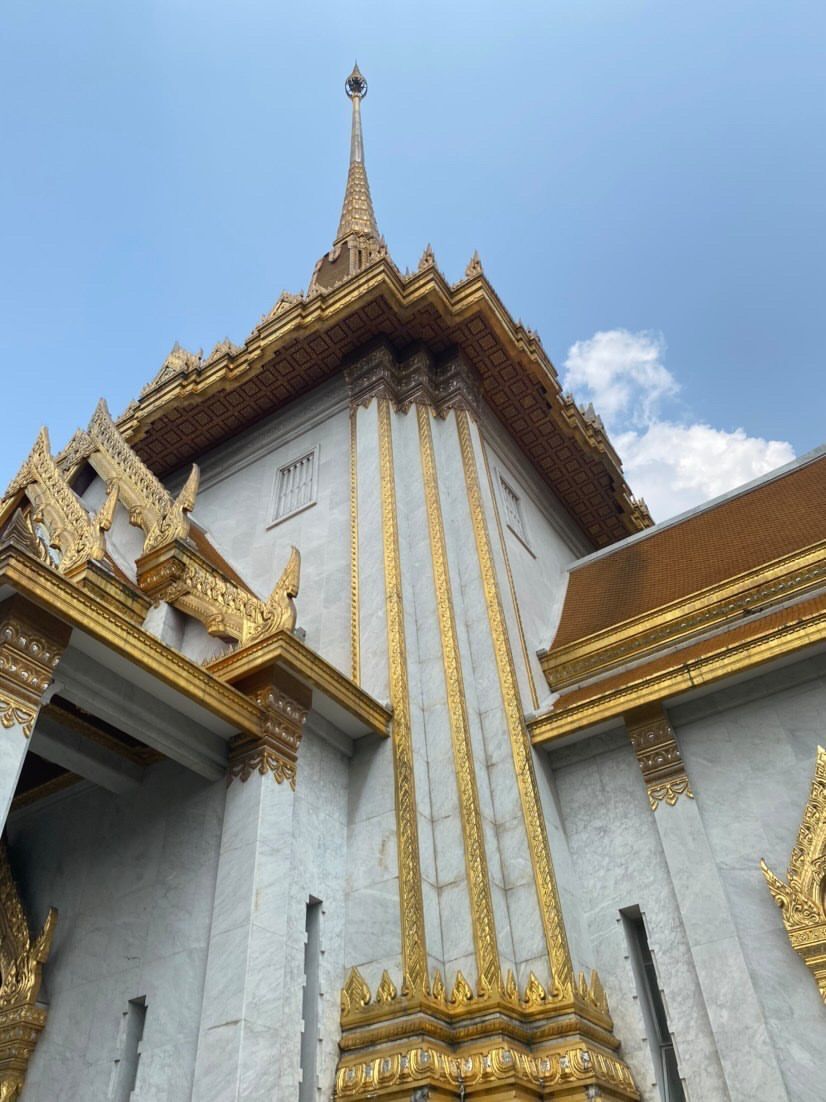 "There are thousands of temples throughout the country and most local people visit them on almost a daily basis. The Buddhist monks wait inside to pray over locals and tourists alike, and offer gifts for the Buddha, ranging from lavish items to soda pop."
—Emma T.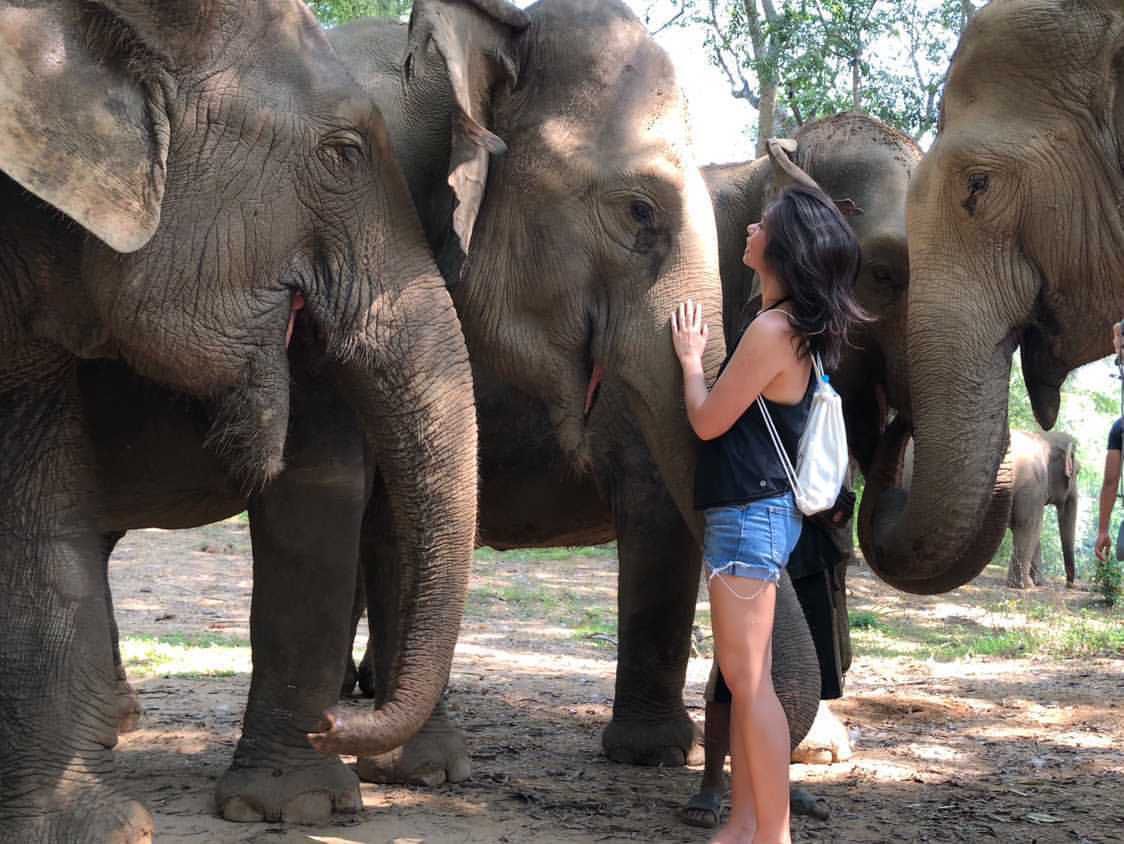 Arianna A. and some new friends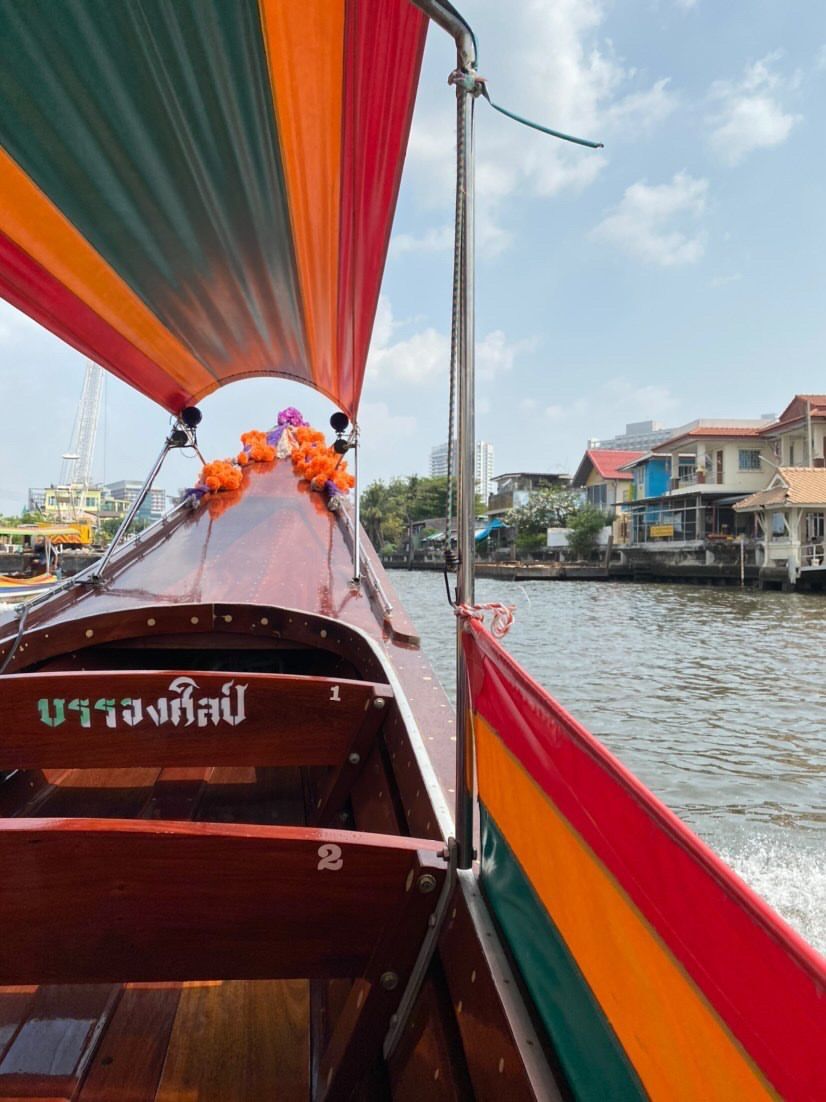 "On our long tail boat ride through the Noi Canal and Chao Praya River every small house we passed had their own shrine to the Buddha, each one more colorful than the last."
—Emma T.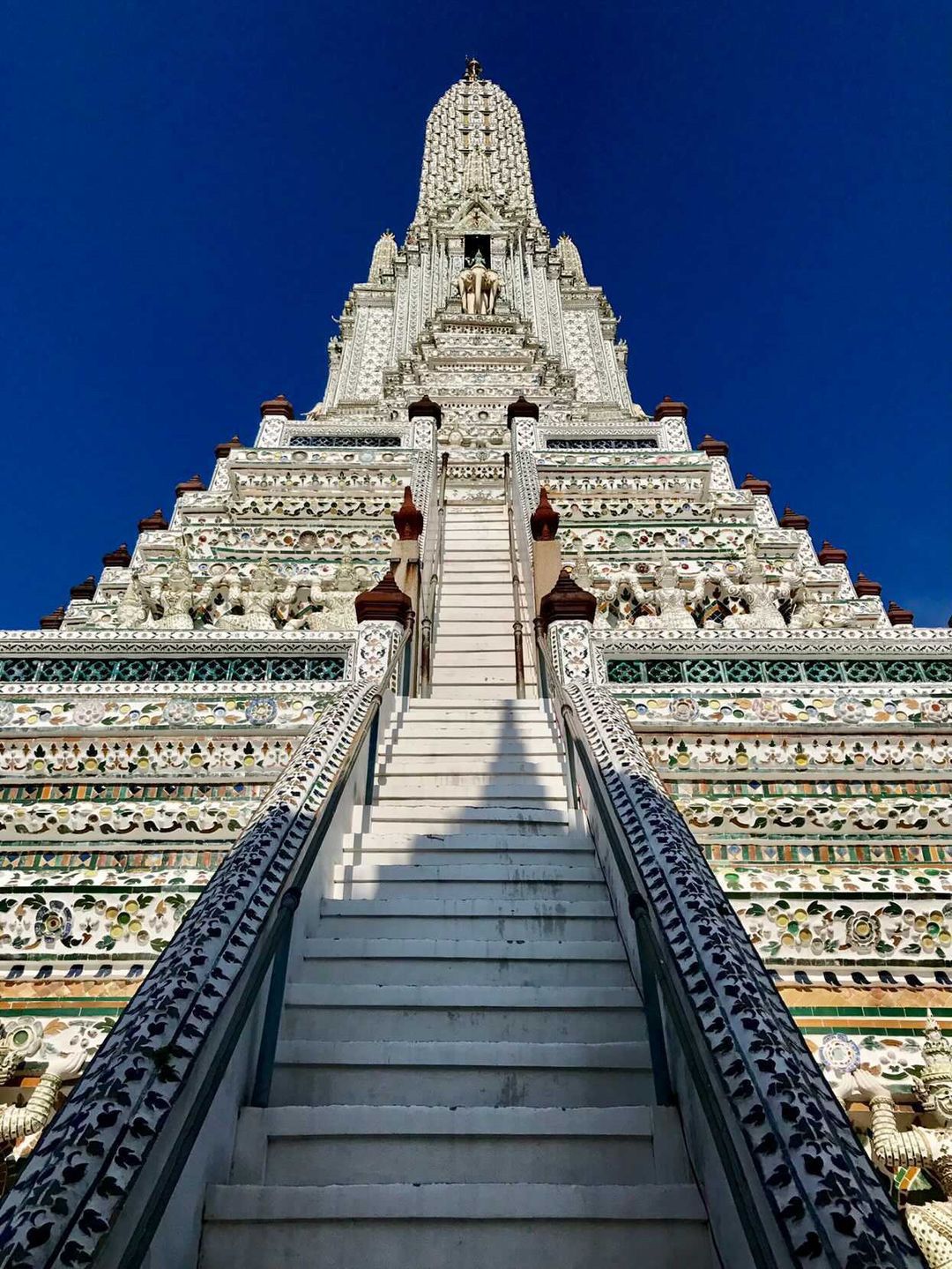 "Wat Arun, or Temple of the Dawn (the Hindu god Aruna is often portrayed by the rays of sunrise), is beautiful in the morning light, but is named instead for a general (later king) who, after winning a battle for Siam against the Burmese, saw the destroyed temple at dawn and vowed to restore it. Wat Arun's decorations are rather unique in that they're made from broken porcelain and shells that were used to weigh down trading ships traveling between China and Bangkok."
—Katie F.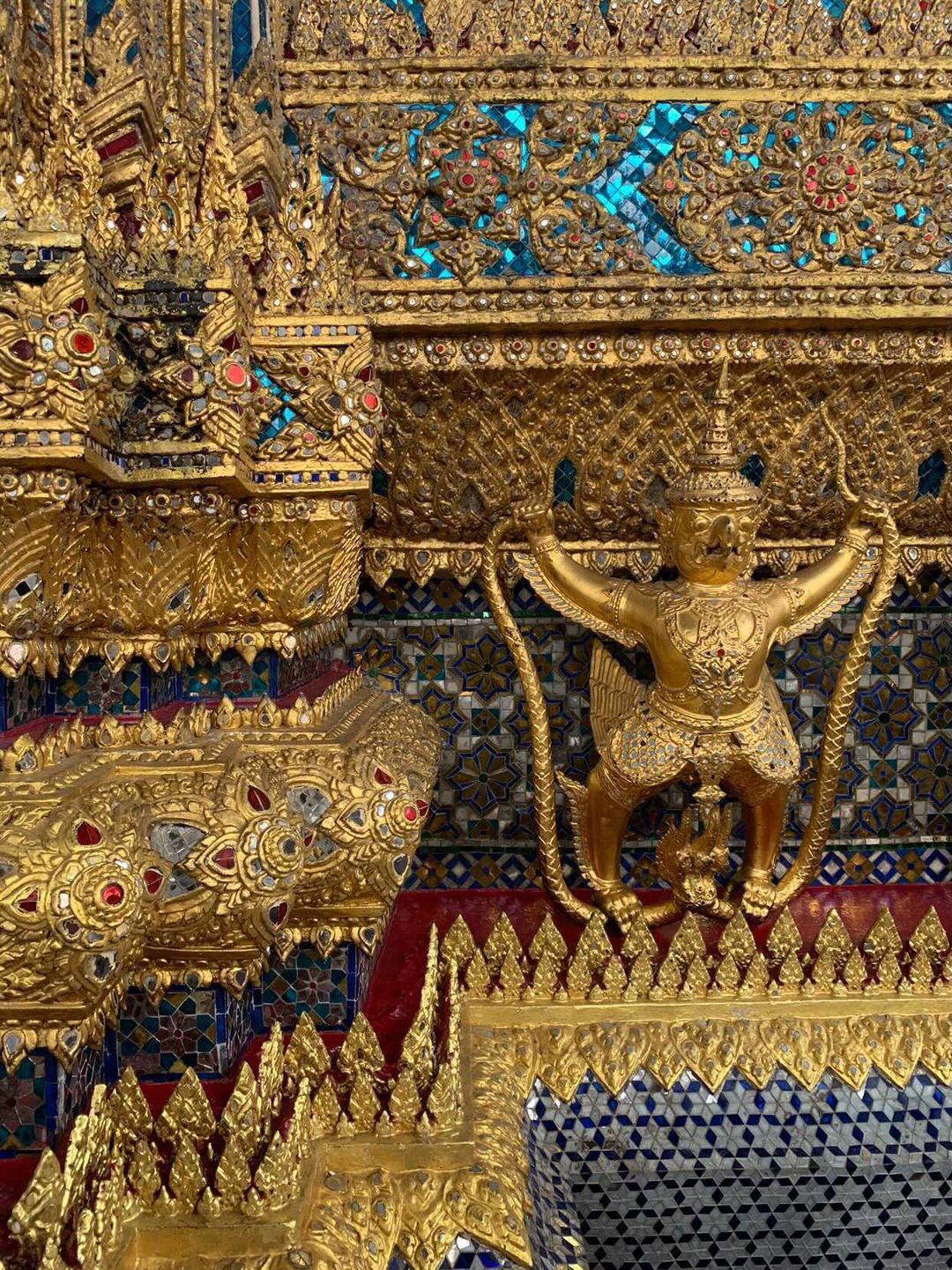 "Upon entry, my husband had to cover his legs. We took our shoes off to enter the temples. The respect that comes with Thai culture was moving to be a part of and is something I think Americans could learn from. The architecture and attention to detail at the palace were stunning and unlike anything I've ever seen."
—Skyla C.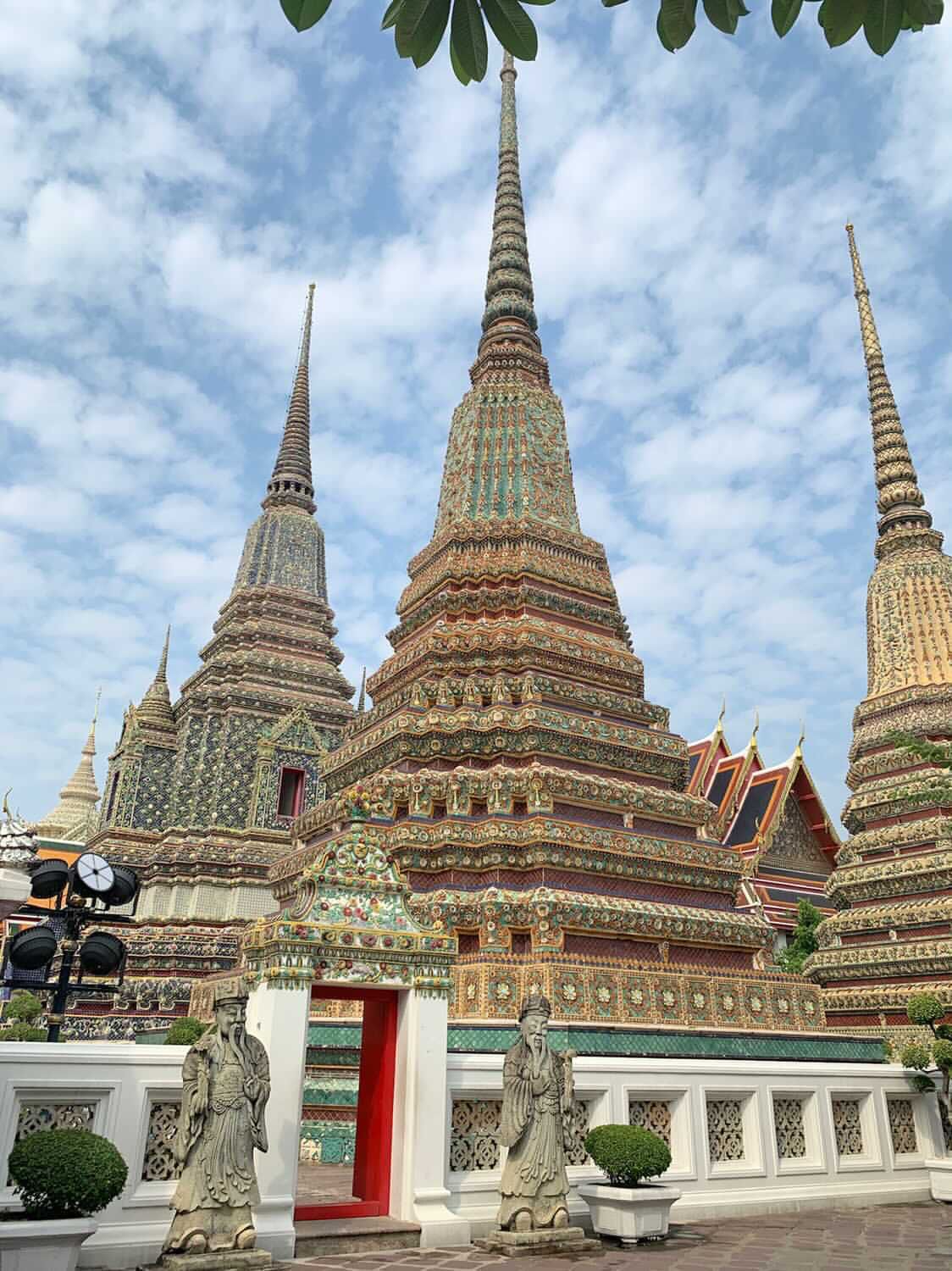 "Bangkok was our absolute favorite place—everyone was SO kind, polite, and welcoming. The food is SO good and the culture is amazing. We were so fortunate to be able to even go on a honeymoon last year, so it was definitely a trip to remember for a lifetime! We enjoyed it so much we rerouted the end of our trip so that we could spend a couple more days there."
—Vicki P.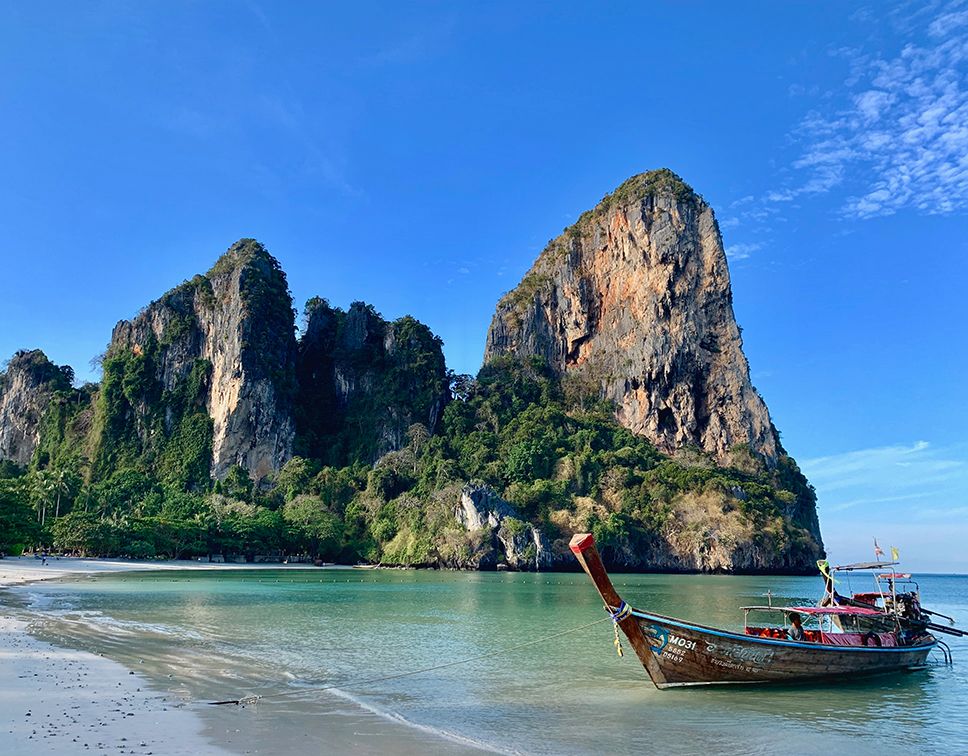 "I rock climbed for the first time on some of the cliffs! It was exhilarating."
—Lindsay Q.
---