This Photo Belongs With the House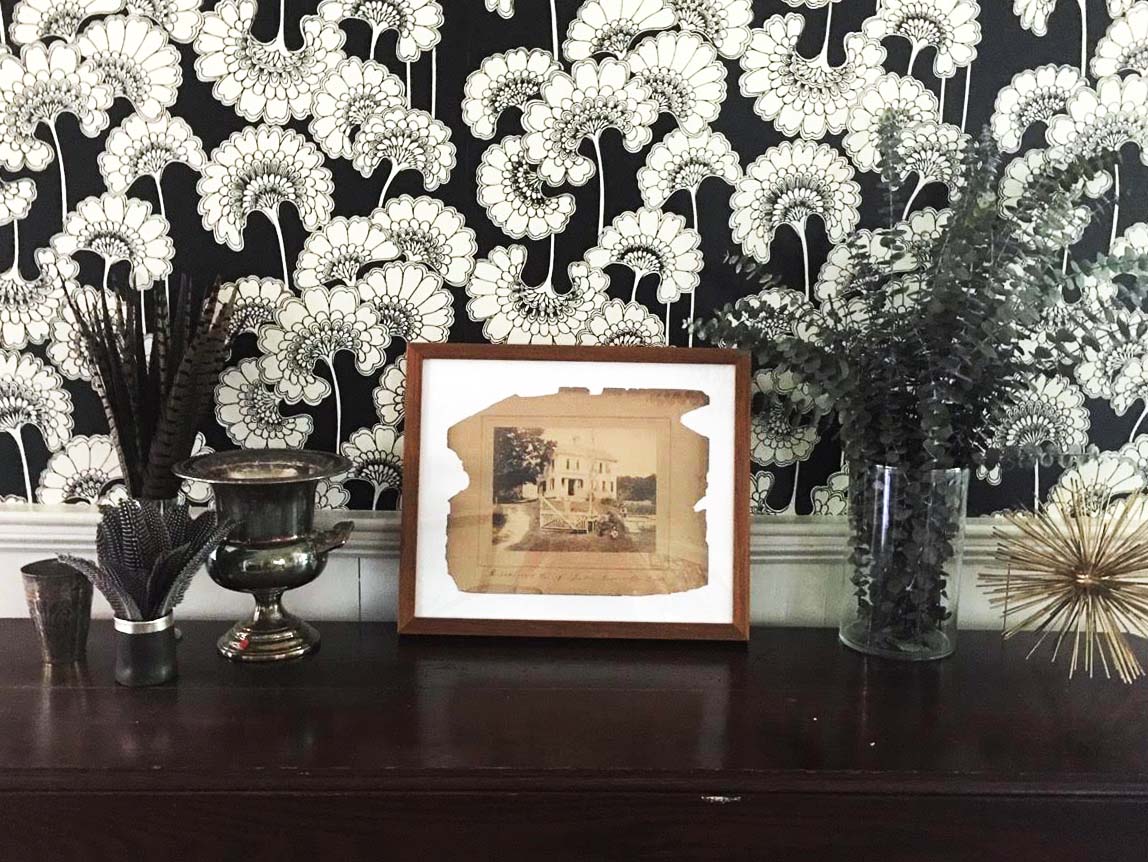 The day they moved into a historic house built in 1757, Katie and her family found a photograph resting on mantle.
Here's Katie's story in her own words.
"It was clear that the photo was super old. The photo itself is warm and tinted brown, which I originally thought happened to photos over the passage of time, but have since learned that these pictures were originally developed in that sepia tone to increase their longevity...Good on them because here we are in 2018 and it's lasted!
We felt extremely touched when the family who lived here before us graciously said that the photo belonged with the house. I thought they might have left it on the mantle by accident, and I reached out to them to assure them that I would send it to them if they left it by mistake. They just very simply said it belonged with the house.
Somehow it seemed like the action of leaving it was a passing
of a baton. It was our turn to care for the house and create
our memories there, and make it our home.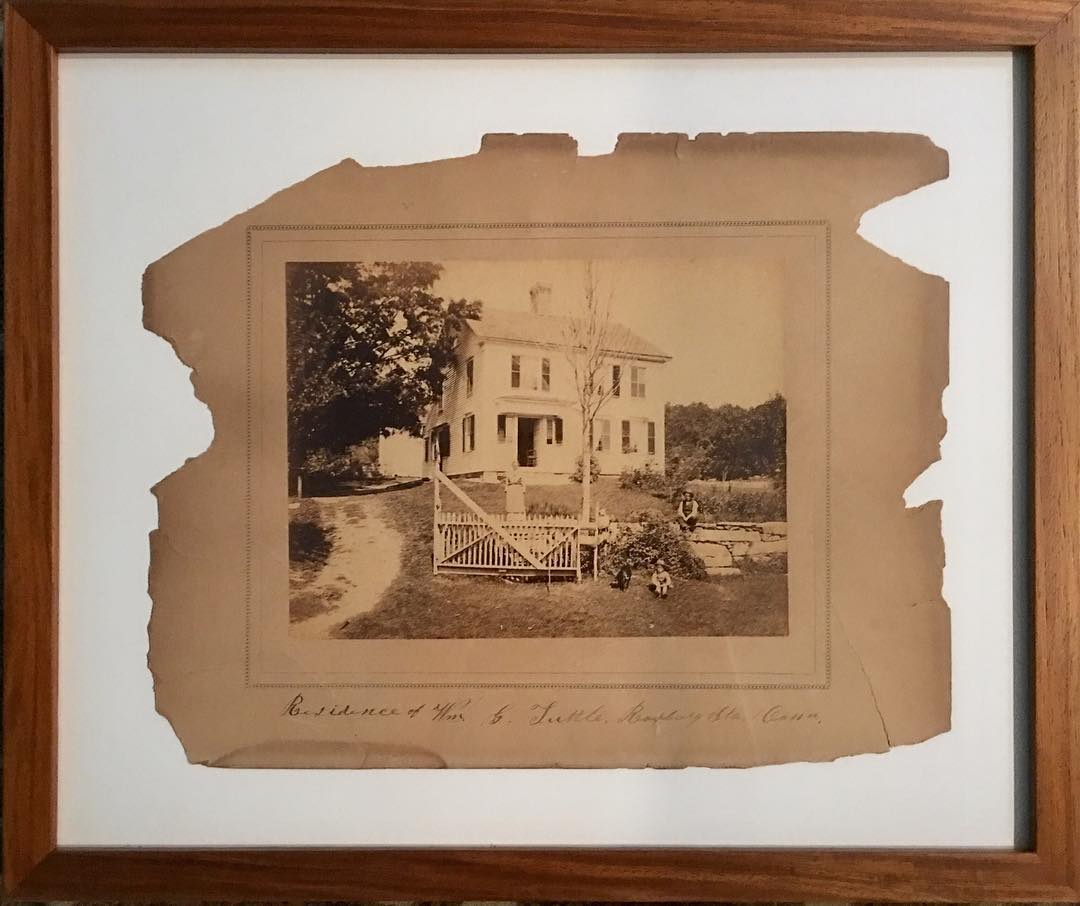 In the photo, one can immediately see the original house without the additions that we enjoy today. Right away I recognized a young maple tree in the photo growing in the front of the house. That maple tree is now over 200 years old and enormous! The tree's leaders and branches are cabled and bolted to support it.
Only after careful examination, did I realize that there were actual people in the photo, so faint they seem like ghosts. There is a woman standing on the lawn (she looks almost transparent), a man in a hat sitting on the stone wall, and a dog and child sitting on the grass in the foreground.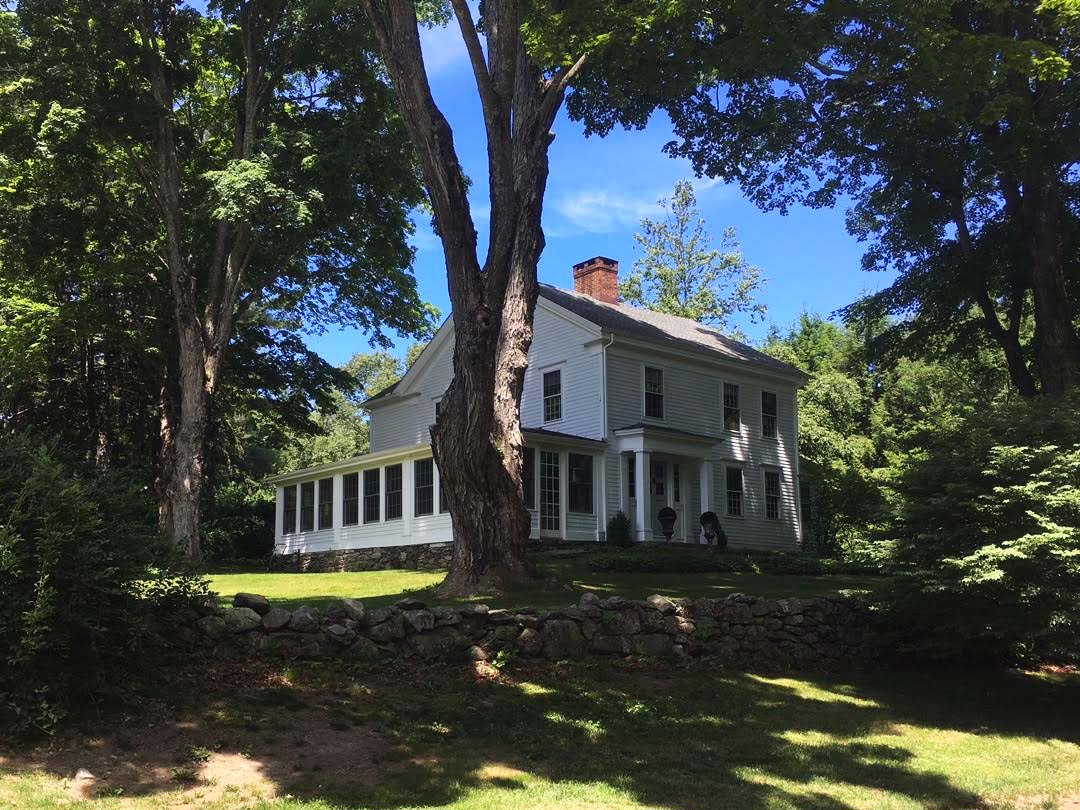 The photo was in a broken frame behind glass when we got it. Now it is beautifully preserved. As an artist I know that framing and matting can really elevate a painting, and I wanted to preserve all of the old looking details of the photograph— the matting that was uneven and torn. Framebridge understood my vision and floated it for me in a simple wood frame behind plexiglass, and it looks better than I imagined."
Framebridge the house. Framebridge 1757.
You Might Also Like...