This Dog is a Brand's Best Friend

Deb Waterman Johns knows a trend when she sees one.
Deb, Founder and Creative Director of SCOUT, designs colorful, highly functional bags that transport anything and everything. She named SCOUT in honor of her pet dachshund. The brand's headquarters in Washington, D.C. pays tribute to this tiny dog with a massive gallery wall.

Wearing all black, hair knotted up with a large black bow, and colorful bracelets stacked up her arms, Deb looks like the creative mind behind SCOUT. Though she favors black in her own wardrobe, Deb's designs burst with color.
She worked in the fashion industry for most of her life, first as an assistant editor at Vogue then at a collection of brand forecasting agencies. "It was the beginning of looking at trends," Deb said. "Starting at the top and bottom and meeting in the middle."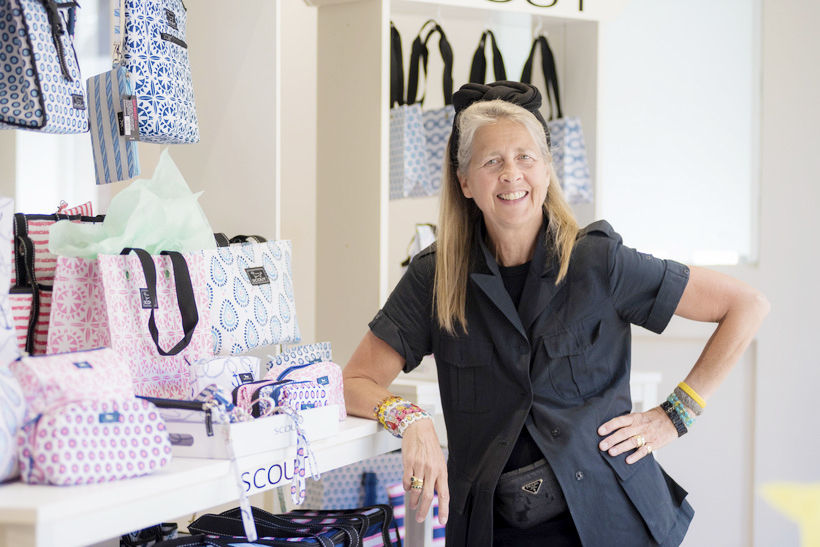 The inspiration for SCOUT came from both sides of the Atlantic. In New York, Deb noticed a bag at a Chinese marketplace. "It was a big woven bag that the street vendors use to pack up all their knock-off bags when they run from the cops, basically," Deb said. "It was ugly but fabulously functional, lightweight, and it held everything." Later, on her biannual trend spotting trip to Europe, Deb saw a massive plaid bag in a shop window in a Milan boutique. "It was so awful it was good," she recalled.
And SCOUT was born. Deb wanted to create bags that were surprising and unexpected yet dependable. When looking for branding inspiration, Deb immediately thought of her most recent dachshund. "I mean, they don't make sense at all. The length of their back and the length of their legs. There's something unexpected about a doxie. You notice them," Deb said. "Scout was really an outrageous dog. He was kind of a curmudgeon but a complete love bug."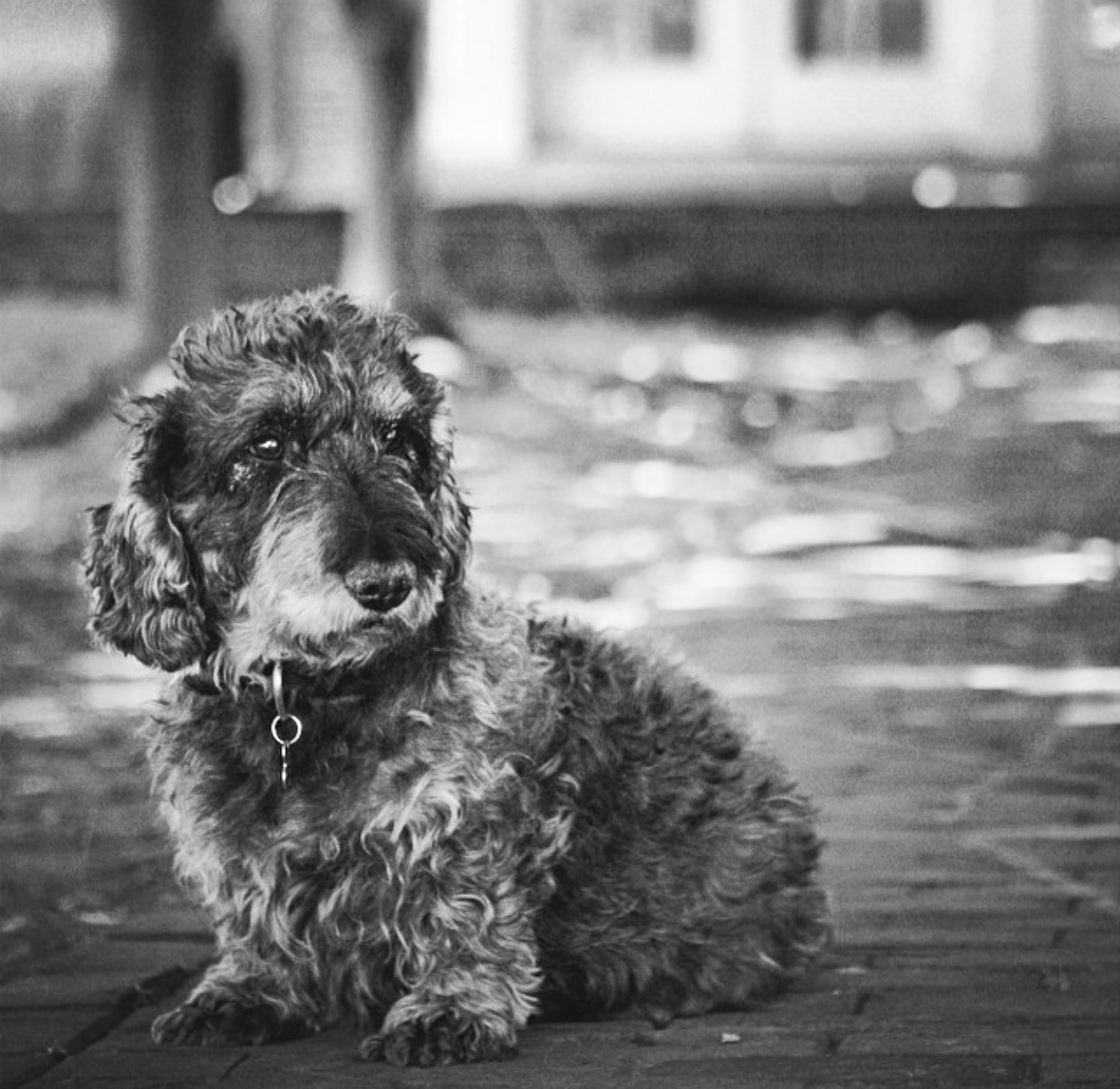 When building the dachshund gallery wall, Deb relied on her curatorial eye. "Whenever I see [images] that are compelling, it adds to the depth and breadth of the collection," she said. "It's not about the value to someone else. It's about creating an ambiance."

For Deb, decorating a space - whether an office, a bedroom, or a living room - demands self reflection. "If you love something, commit to it. Don't wait for somebody else to tell you it's the right thing. Surround yourself with what you love to look at."
---
Framebridge: SCOUTing out the trends
---
Shop this Story