The Sky's the Limit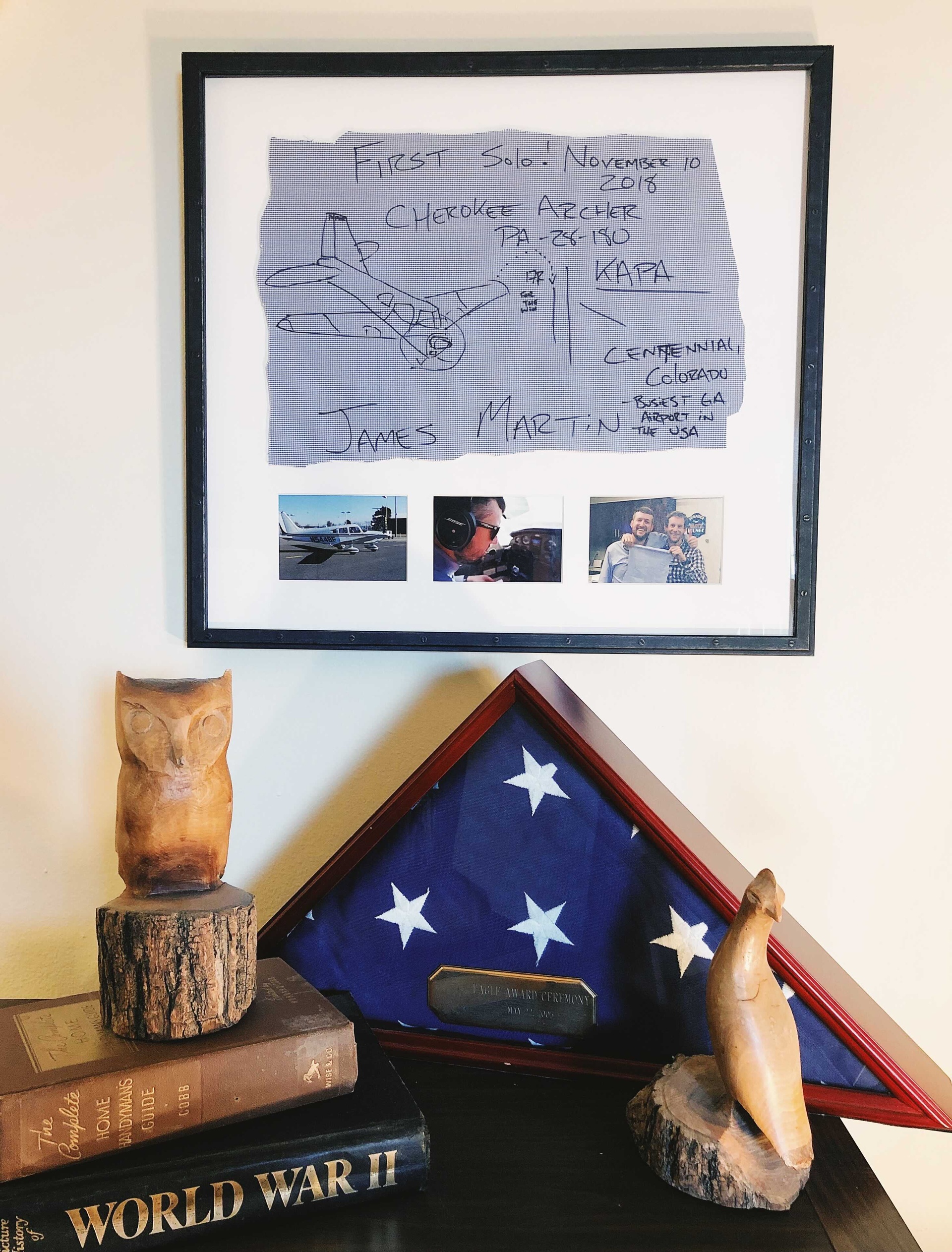 Ever since getting invited into the cockpit on a Delta flight with his dad as a kid, Jay Martin has been fascinated with aviation.
Although a career in flying didn't pan out, Jay always had aviation in the back of his mind. He finally decided to do something about it and get his private pilot's license.
The day of his first solo flight finally came ("when I could take the training wheels off") and Jay perfectly completed four touch-and-gos (takeoffs and landings) in his single engine Piper Archer.
Tradition dictates that the instructor cuts off the shirttail of the student pilot after their first solo flight. The custom originated around the turn of the 20th century when the student sat in front of the instructor in two-seater, open-air planes. The planes were so loud, the instructor would pull on the student's shirttail to get their attention. Graduating to a solo flight, the shirttail is no longer necessary (but it is perfect for framing to commemorate the achievement).
Jay's instructor went above and beyond, sketching a plane and a diagram of the Centennial, Colorado runway on Jay's shirttail. Celebrations ensued. "There were a lot of whoops and hollers and adult beverages afterwards…it's a big deal when someone flies solo," Jay says.
"Seeing a childhood dream come to fruition has been the best part."
---
Have a sky-high achievement to frame?