The Most Frameable Chicago Sports Moments
Chicago and sports go together like hotdogs and malort. Like the Chicago River and green dye. Like Ditka and da Bears. The Second City is an undeniable sports town—and we're thrilled to help Chicagoans frame the sports they love. Come visit us in West Loop, and check out these Chicago sports masterpieces.
Michael Jordan: Jersey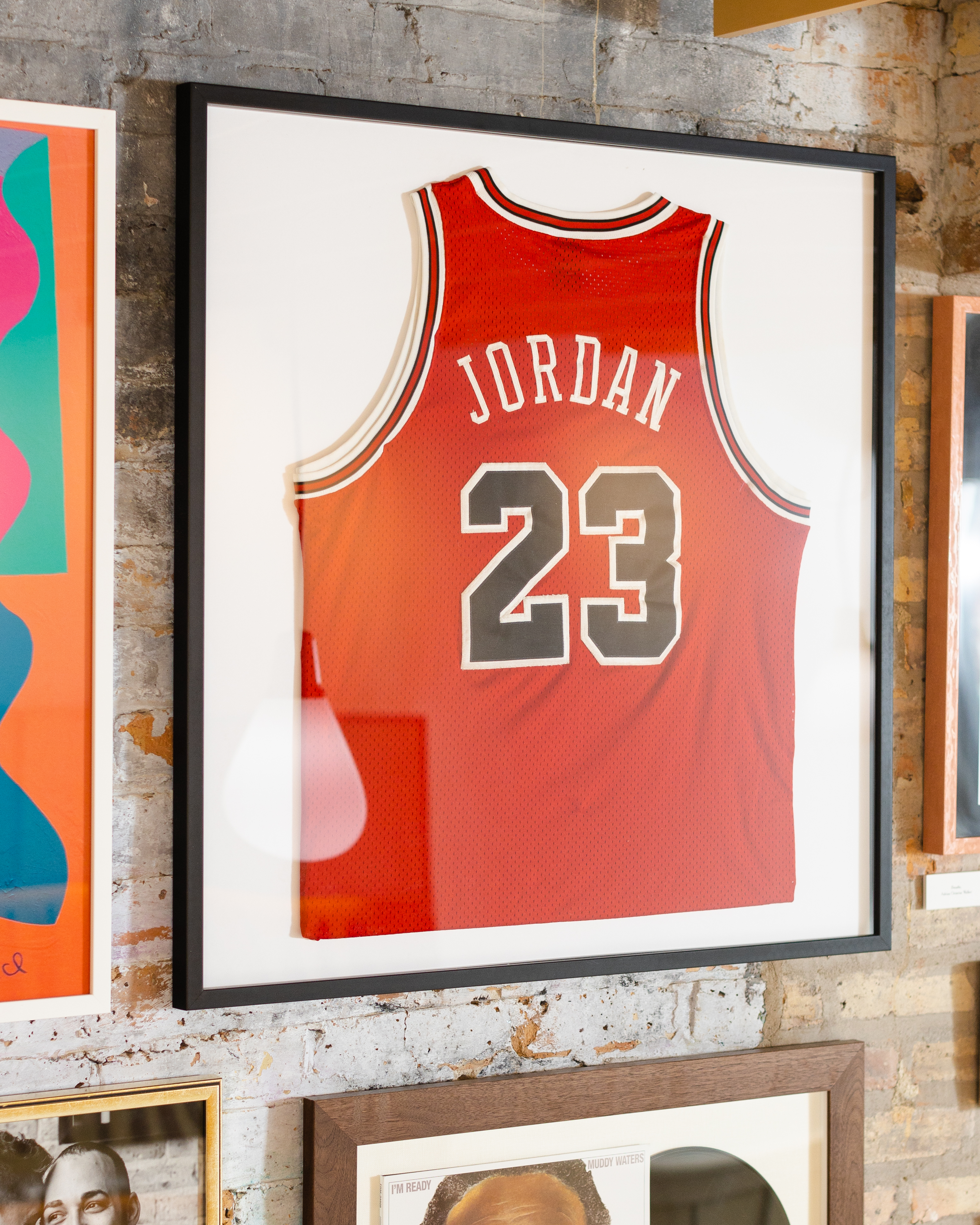 Chicago sports can be summed up by one personality—His Royal Airness. Six championships. Five MVP awards. Top billing in Space Jam. Michael Jordan's impression on the sport of basketball and the city of Chicago can never be exaggerated. Celebrate the best team in NBA history by framing a jersey. And it doesn't have to be MJ. Pippen? Rodman? Kerr? Any champion will do.
Cubs Win Flag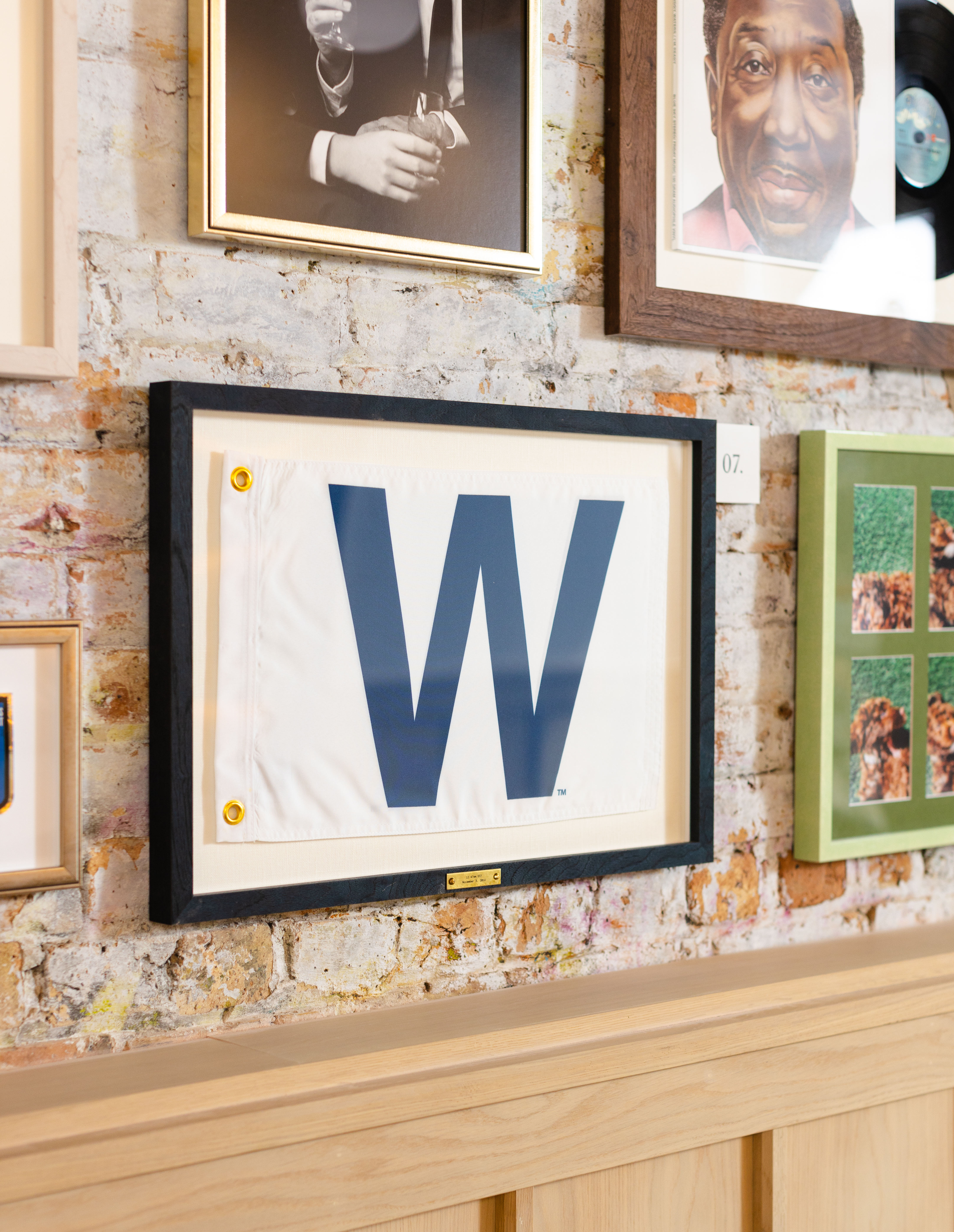 Is there a symbol that's more iconic of Chicago sports success? The Cubs Win Flag is a sign that the beloved cubbies pulled one off and are onto better things. Another World Series? We think yes. Save us a seat at your favorite bar in Wrigleyville.
Chicago Marathon Bib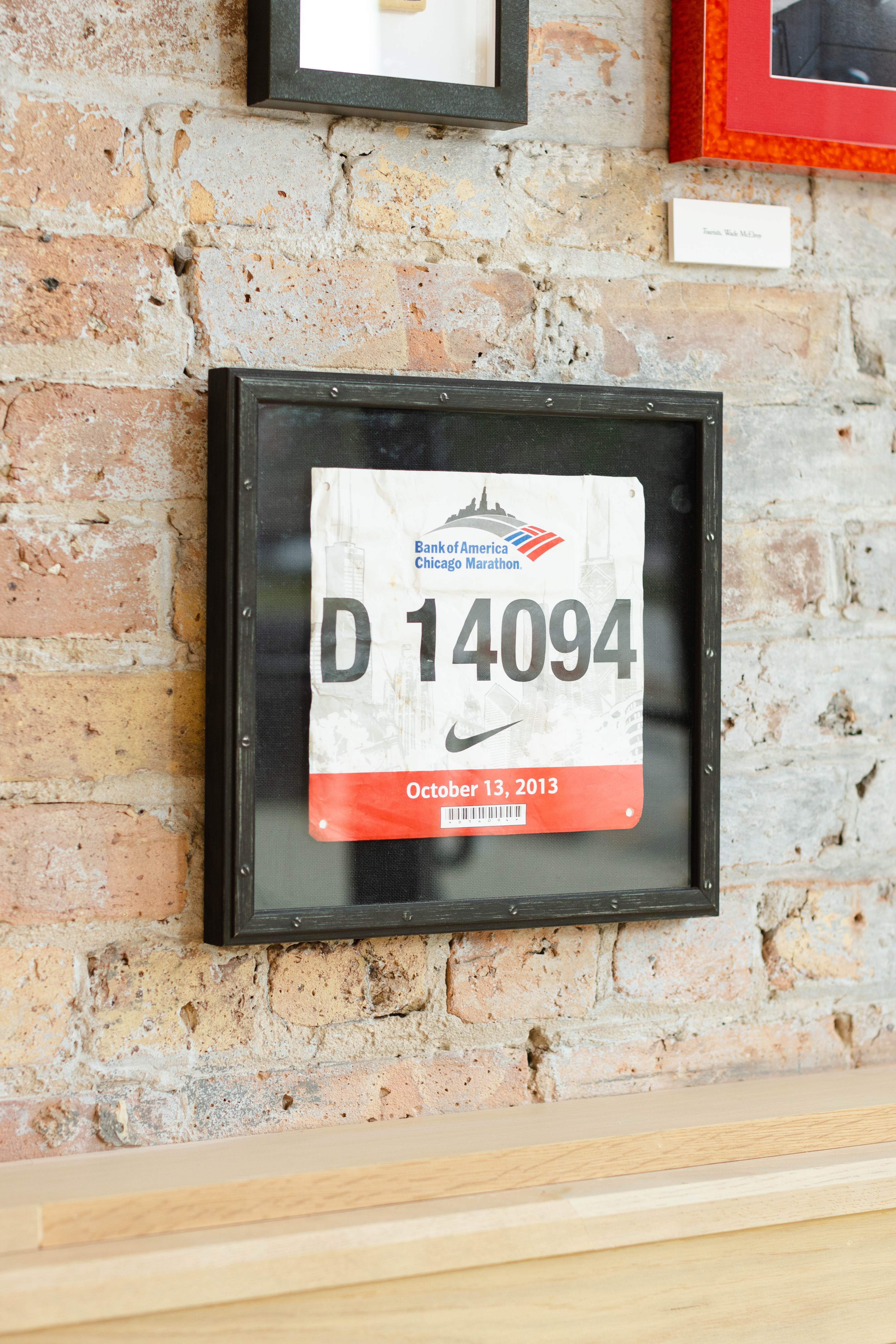 What's the only major marathon that starts and finishes in Grant Park? We'll give you a hint. It loops between 28 neighborhoods that includes an iconic stretch down the Magnificent Mile. Yes, it's the Chicago marathon, and if you've qualified and run the race, you should frame the proof.
Michael Jordan Again: Trading Card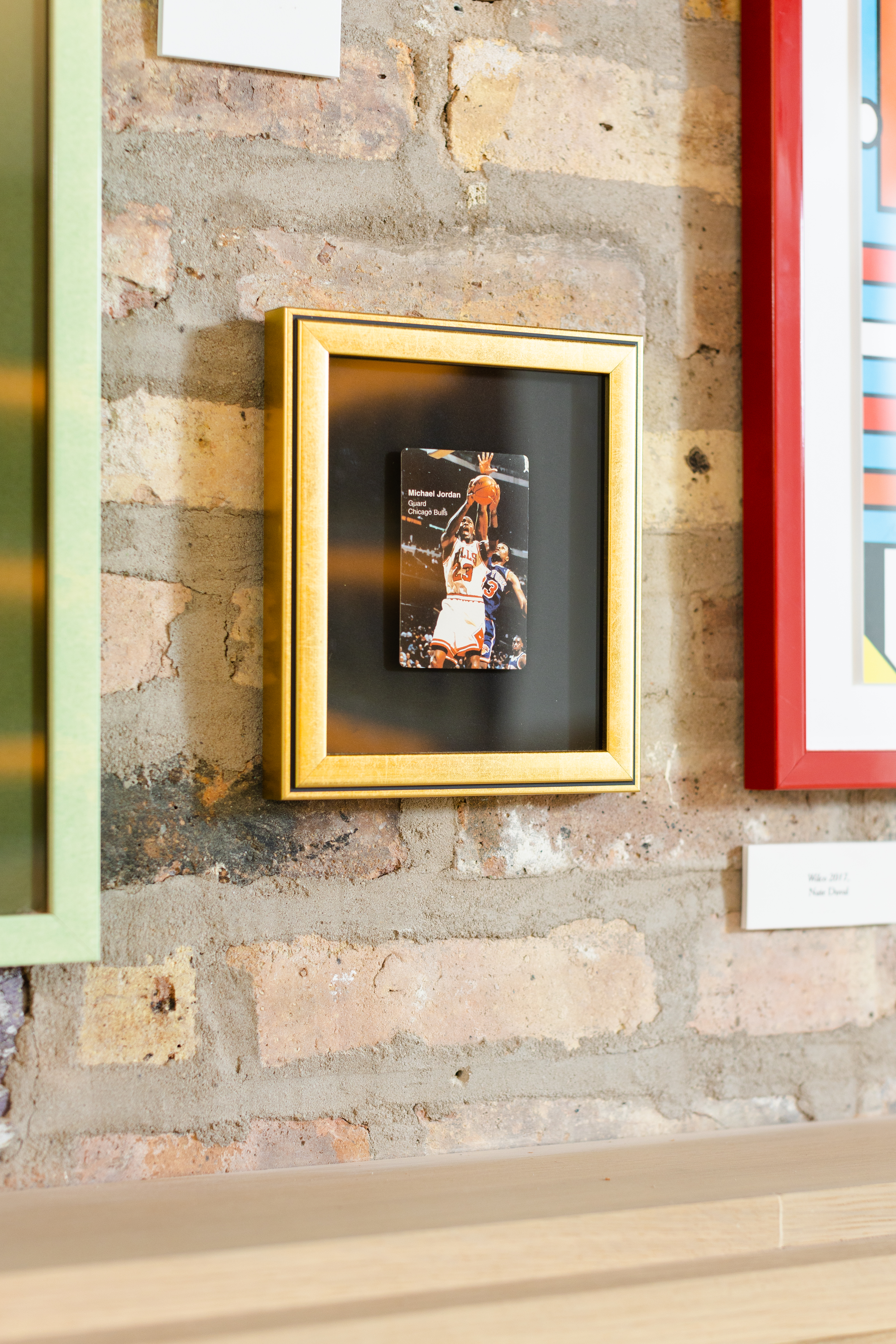 No Chicago sports round-up is complete without two mentions of Michael Jordan. To honor his sets—two (ok, three) NBA stints, two three-peat runs, two Bulls numbers—we included him twice. Frame an MJ trading card (basketball or baseball) to round out your Chicago sports collection.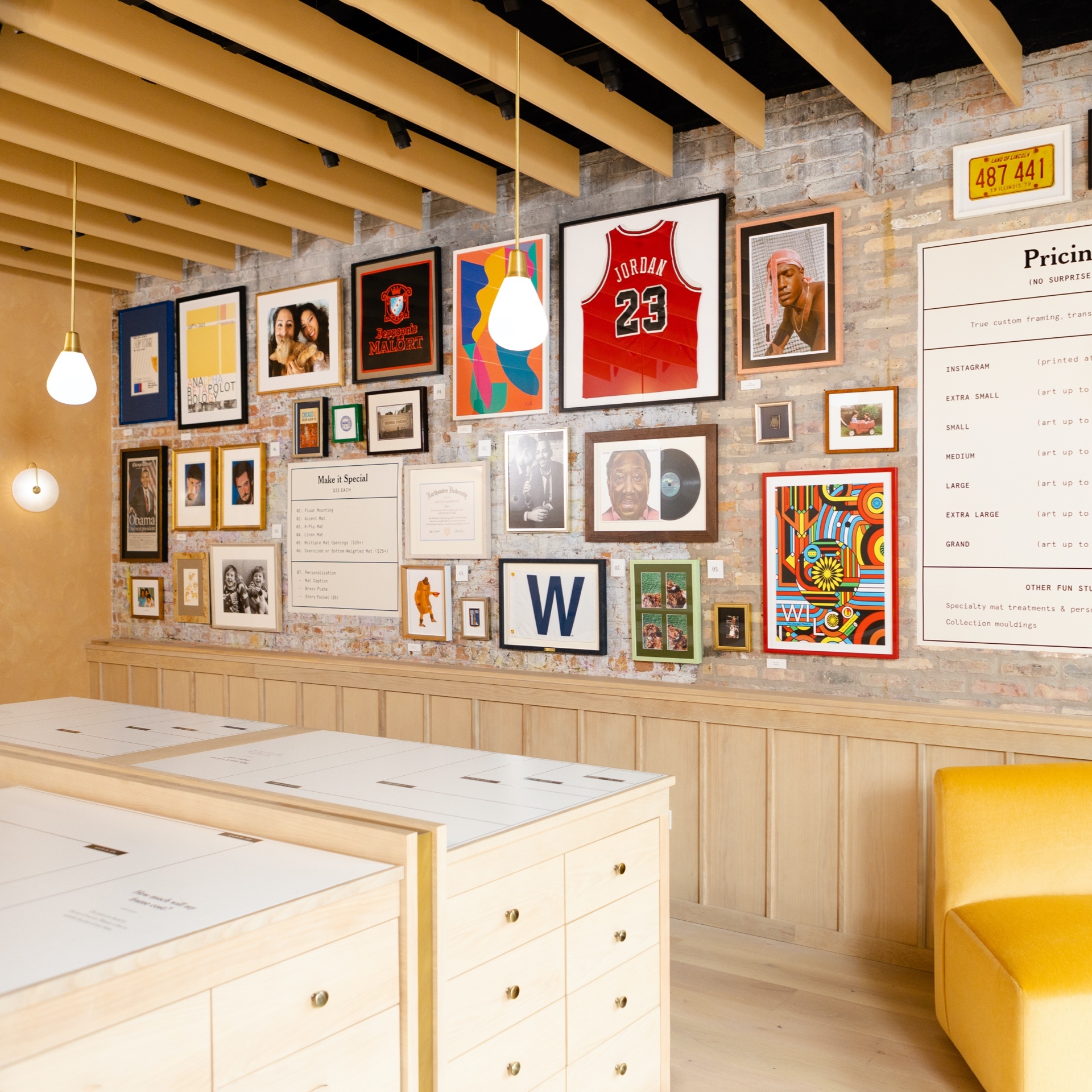 Have an iconic moment we missed?