The Most Frameable Chicago Musicians
Chicago is a city known for its creativity—particularly its music scene. From neighborhood gems like The Hideout, to iconic establishments like Thalia Hall, the city boasts awe-worthy venues alongside remarkable local talent. It also played a significant piece in American music history, serving as the focal point for the emergence of "Chicago Blues," a 20th century movement that epitomized our changing nation. This is a list of only some of the frame-worthy acts and pieces from Chicago's rich scene, where we are thrilled to have a new store in West Loop.
Wilco
Chicagoans love a local band that made it. Wilco is that local band. Showing up on the national scene in a major way after the controversial release of their album Yankee Foxtrot Hotel, the local band, which sat at a nexus of genres, shed new spotlight on all that Chicago's eclectic scene has to offer. Jesus will cry when he sees this limited edition Wilco poster from the Chicago Theatre (p.s. here's a guide to finding the best frame for your poster).
Earth, Wind & Fire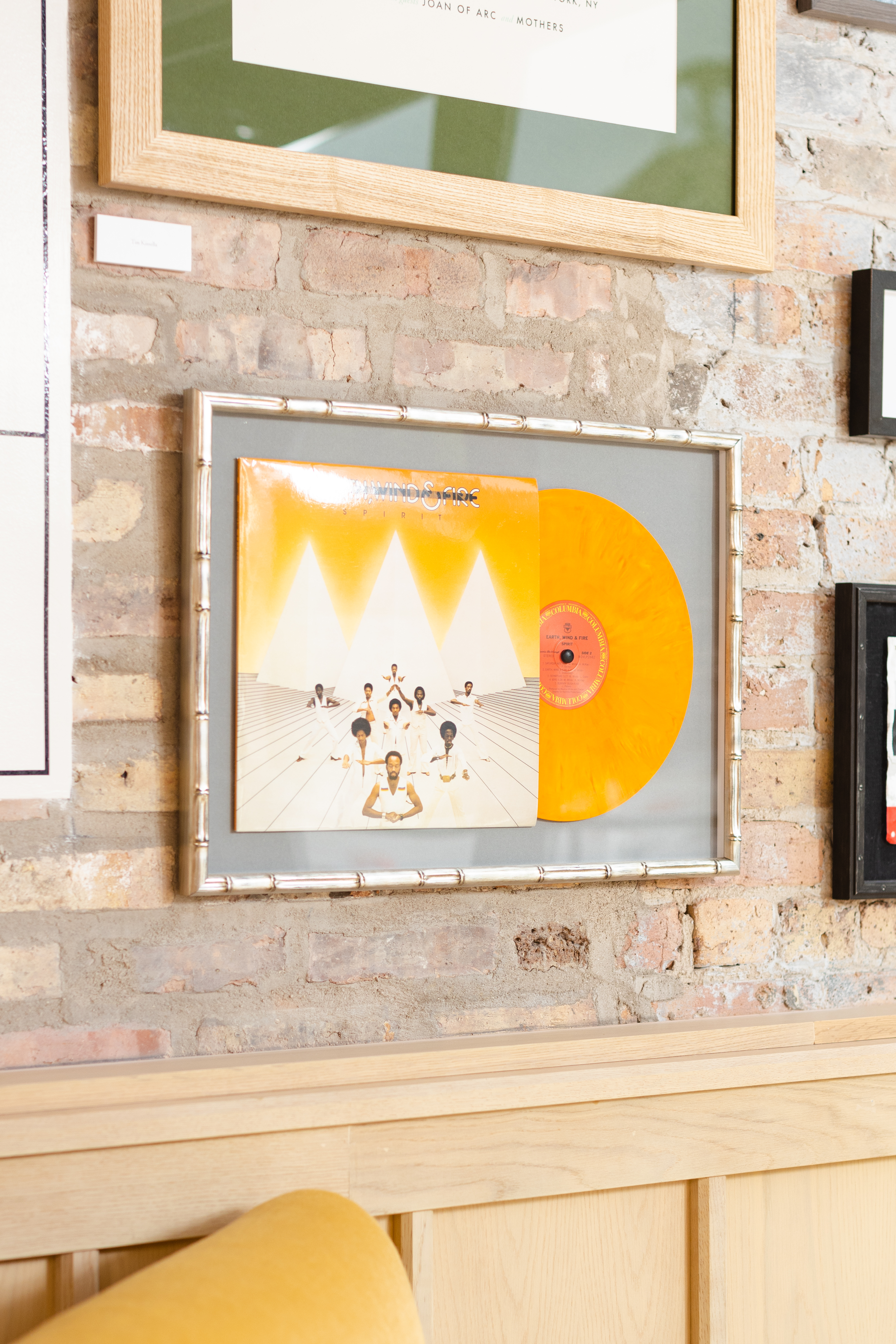 Did you know that Earth, Wind and Fire got its start in Chicago? Yes, the vibrant horns, colorful outfits and next-level showmanship owe its creative influence to The Windy City. Framing one of their Vinyls captures the spirit (😉) of the band. Is it a coincidence that our West Loop store opens in September?
Tim Kinsella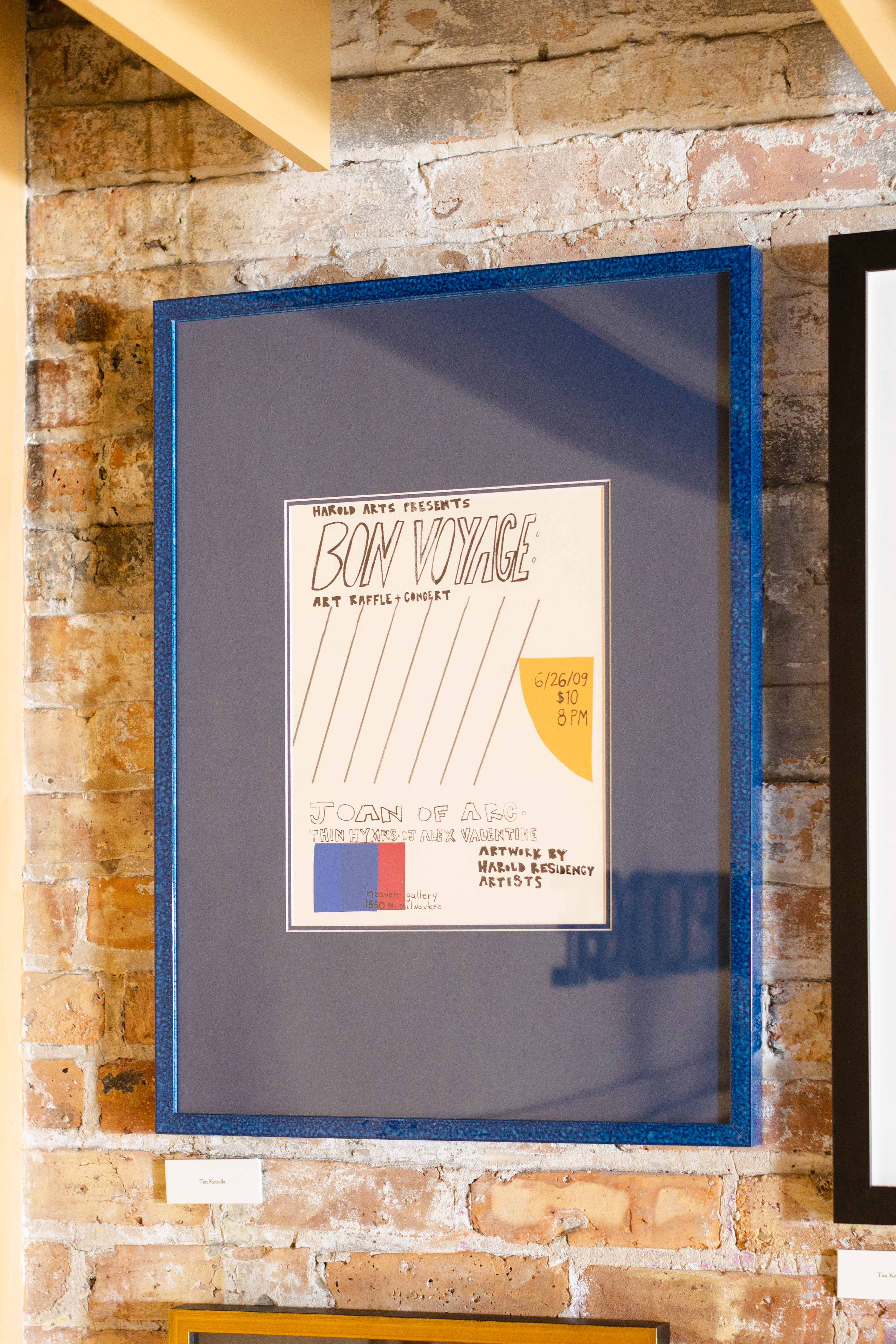 His creative accomplishments include: front-man of bands like Cap'n Jazz, Joan of Arc, Make Believe and Owls, writer-director of films like Orchard Vale, and author of novels like The Karaoke Singer's Guide to Self Defense. It goes without saying, Tim Kinsella is a renaissance man. He's also about as Chicago as it gets. Frame a poster from one of his bands. The hardest part will be choosing which one.
Muddy Waters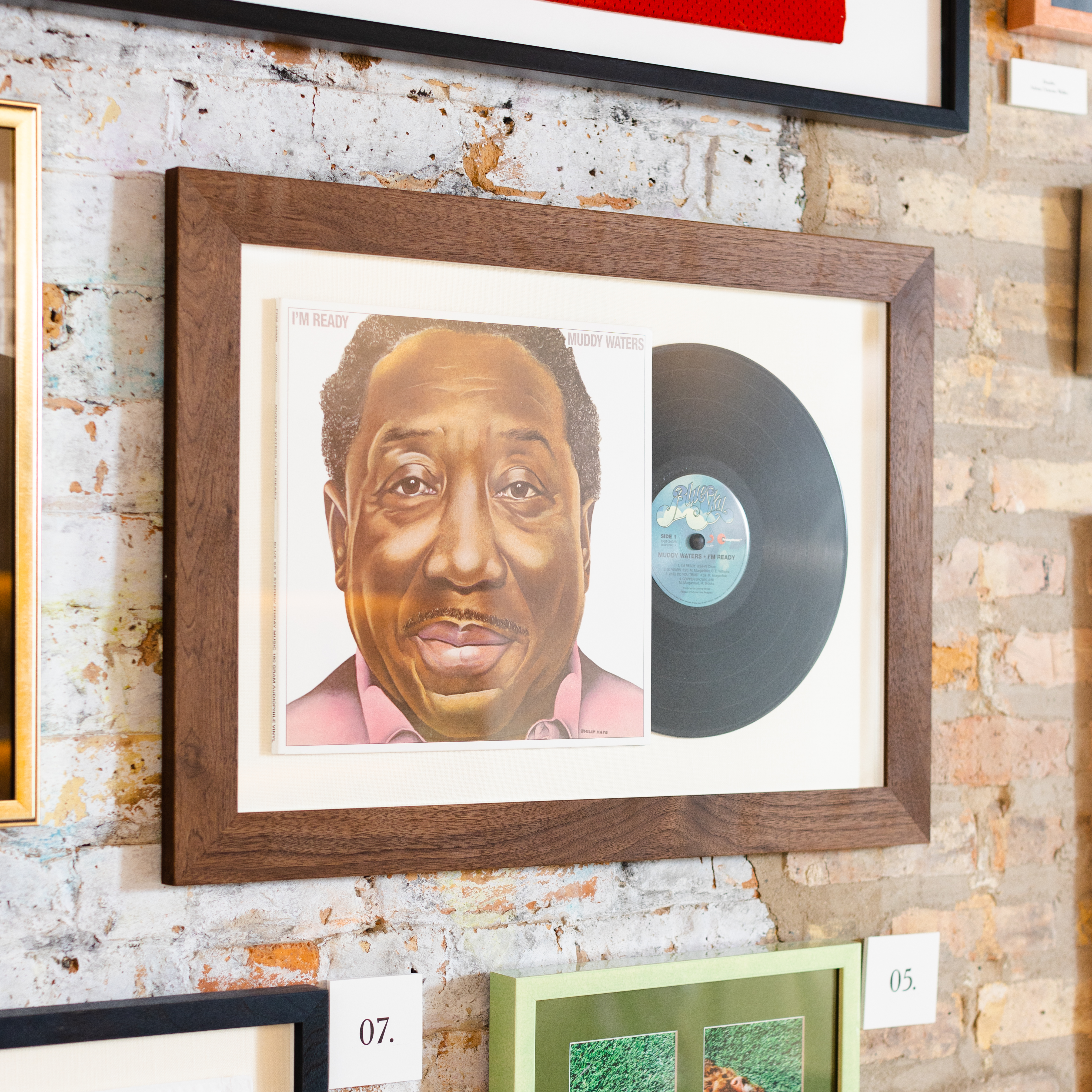 Any list of Chicago musicians would be incomplete without Muddy Waters. Born McKinley Morganfield in Mississippi, Muddy Waters moved to Chicago to chase his musical dreams in the 1940's. The music revolution he spearheaded in Chicago's clubs would earn him the moniker "father of modern Chicago Blues." Declare an ode to your favorite Chicago musician, or any musician, by framing a vinyl.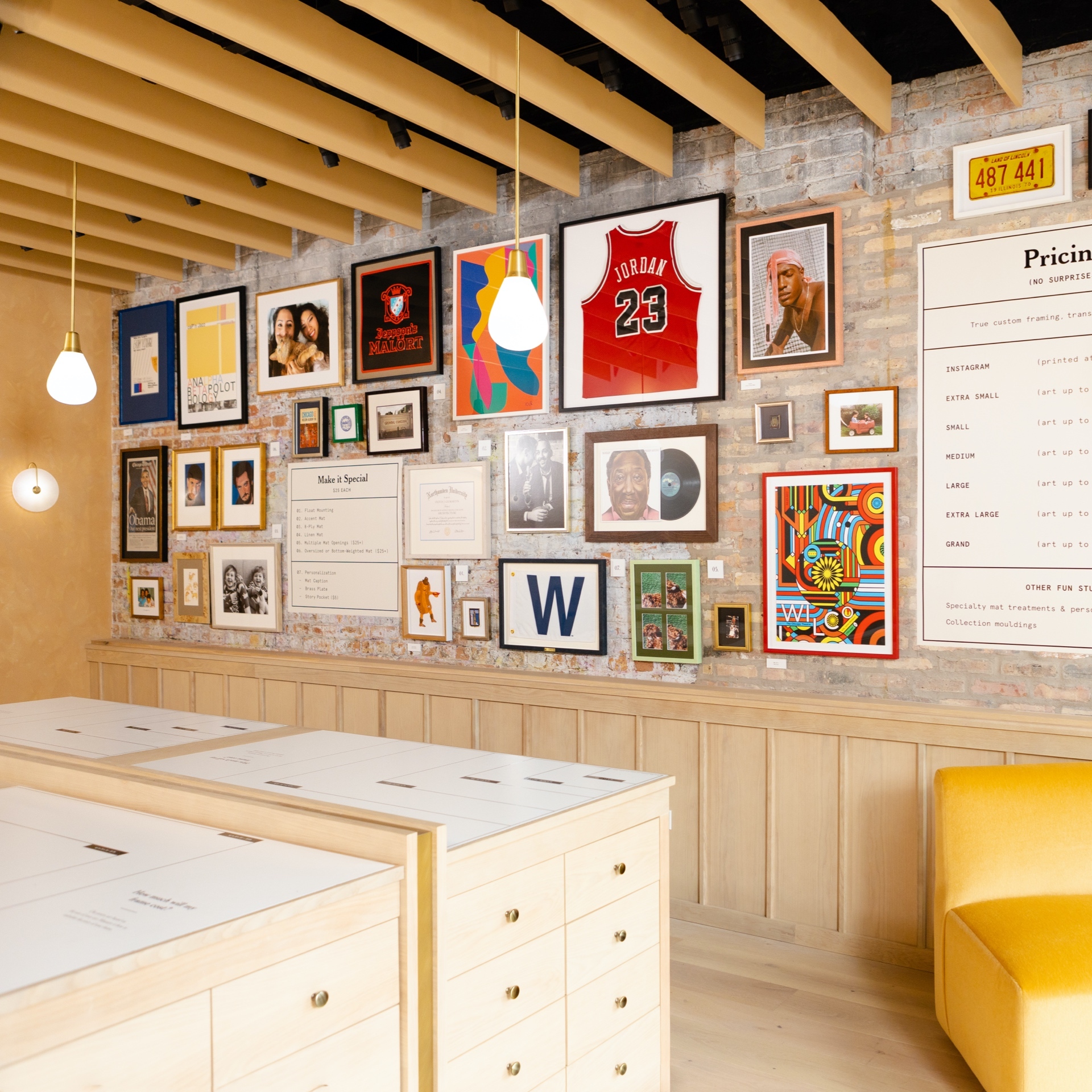 Got somebody we missed?