The Lay Academy for Fine Young Ladies
Joni Lay often teased her girls that she was going to send them to finishing school to learn manners. It was just a joke, until distance learning became a reality. Joni sought to fulfill the many roles educators play in her daughters' lives. And one day, as the girls worked together and looked "really cute," creative inspiration struck. What if they did it for play? "It made me laugh to think about pretending that we were actually a finishing school for young ladies," said Joni.

Therefore, she presents,"The Lay Academy for Fine Young Ladies."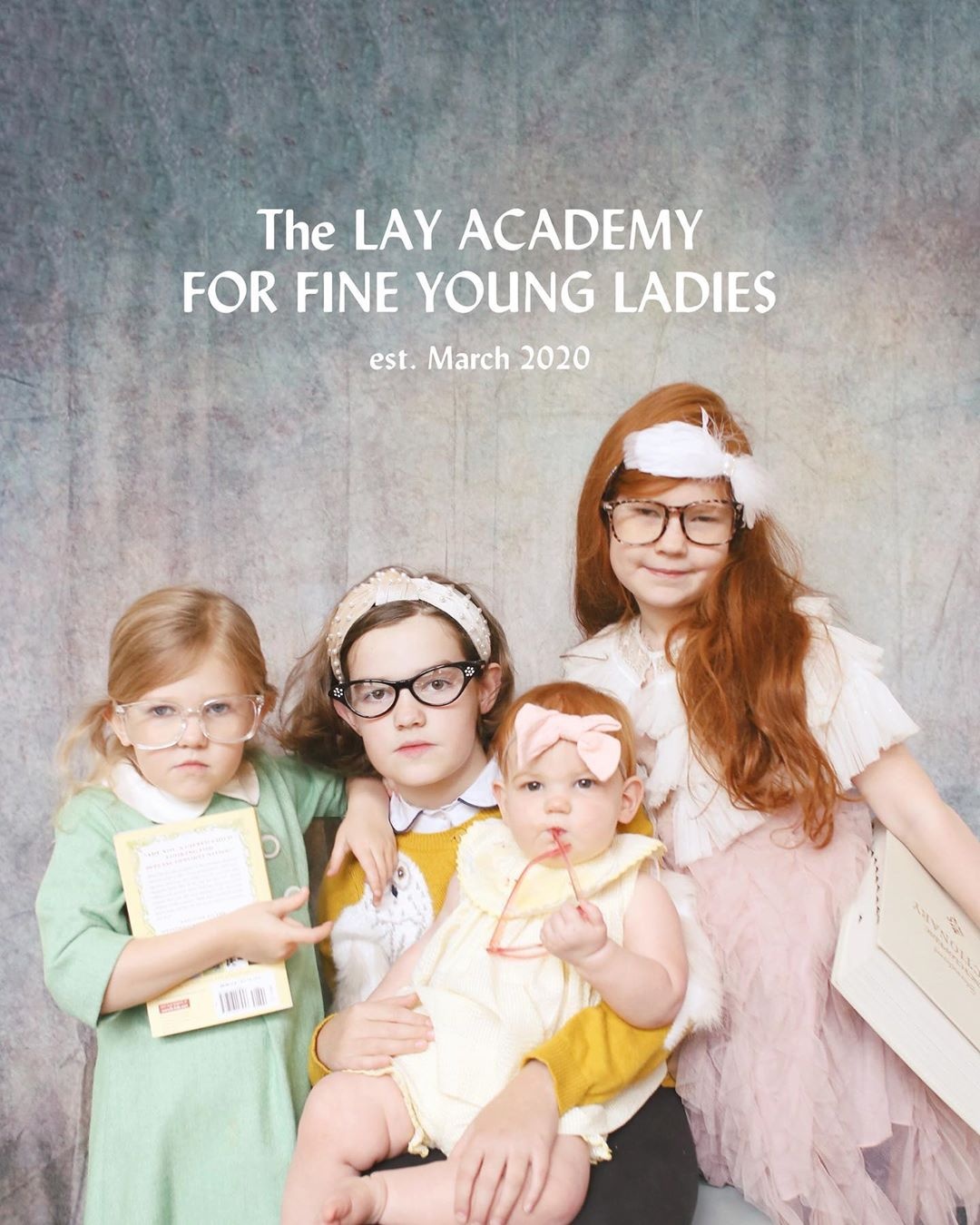 Last year, Joni threw her eldest daughter a Nancy Drew party. The iconic covers from that detective series have an "old oil painting" feel, "perfect for a vintage look." Perfect for the Lay Academy For Fine Young Ladies aesthetic.

Even better, the girls are natural-born stars. They love wearing play glasses, pretending to be characters, and have absolutely nailed that "awkward family photo vibe." To date, their finest work is "The Case of the Tiny Toilet Paper Bandit," true to its Nancy Drew roots and current quarantine ethos.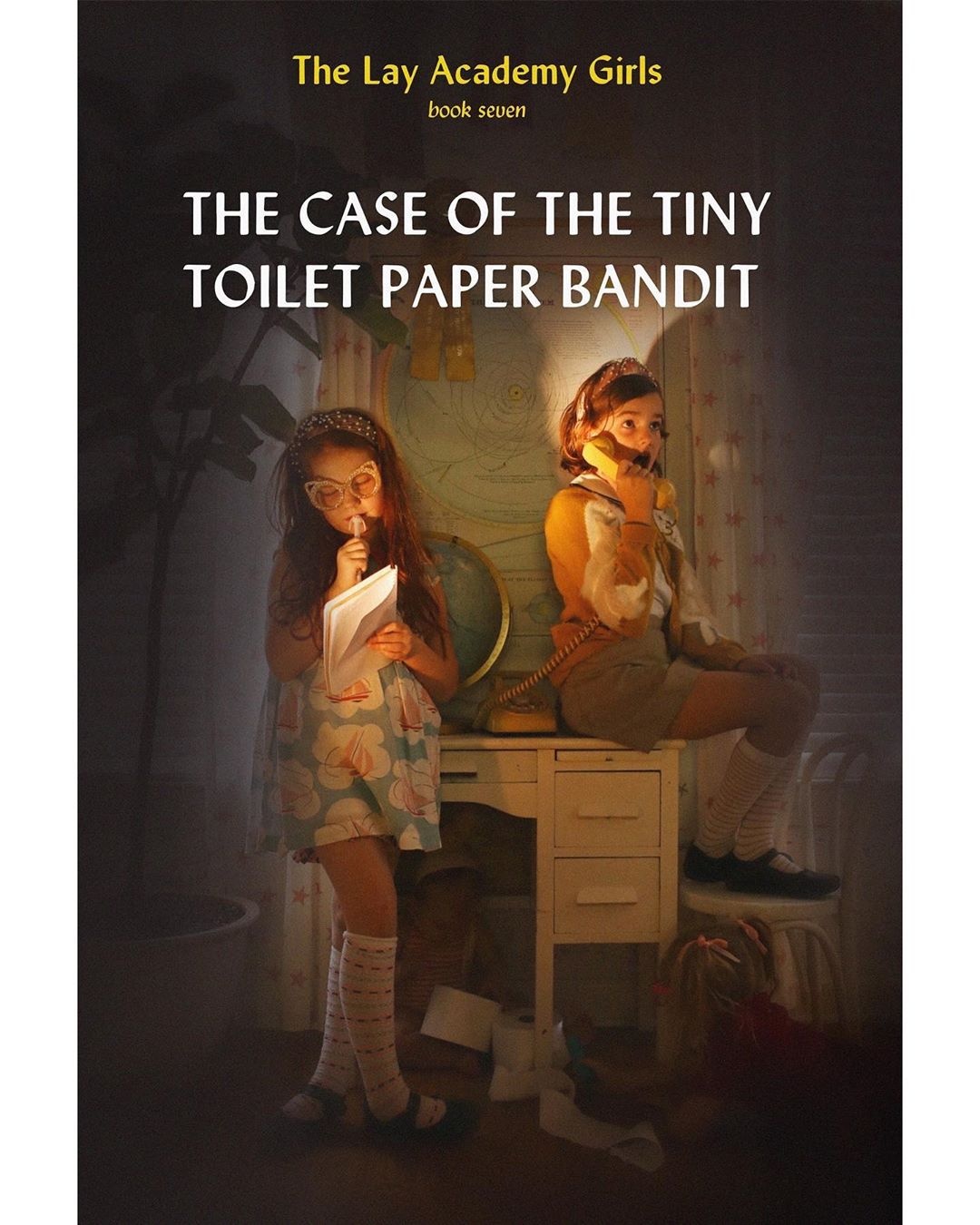 But the Lay Academy for Fine Young Ladies does not run on the talent of the students alone. Its fine faculty and staff keeps the lights on and the manners proper.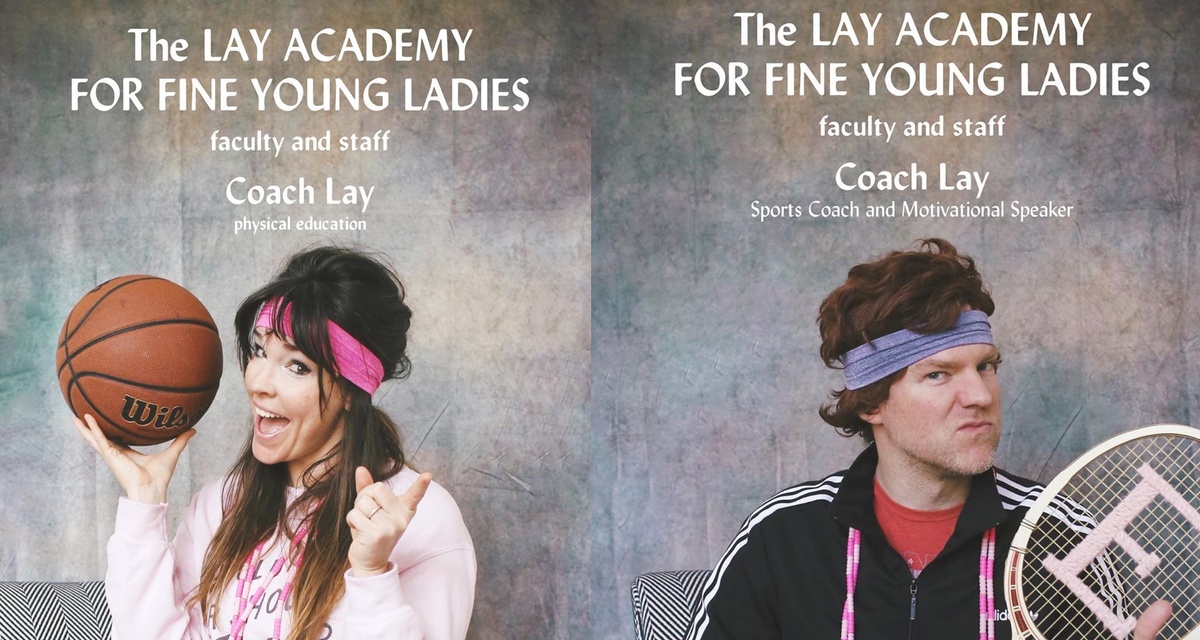 In Joni's mind, it is a light way to "make a great point that it's impossible to be all the things to our kids that school actually was. We can do our best, and that is enough."

Joni hopes this will encourage other parents to smile amidst this new reality that can be overwhelming. Outside of her Instagram, the photos will live in a coffee table book, around which she will continue to treasure some great family time. But now that it's summer, the students of the Lay Academy for Fine Young Ladies will have to find something else to do to occupy their time. We've heard there's a great camp.