The Diva Wall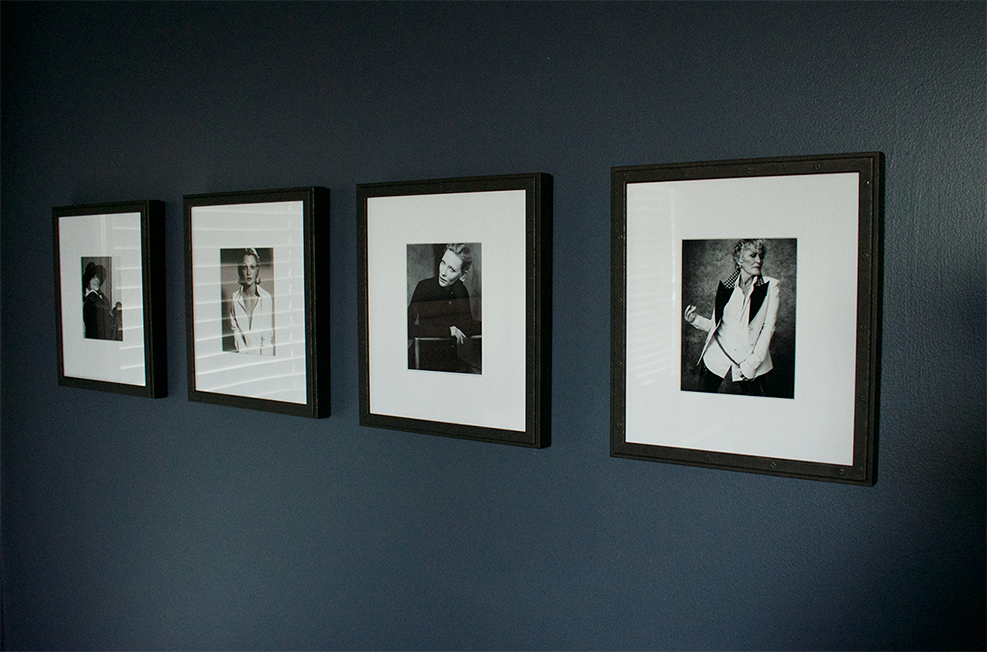 When Teddy Heidt was looking to fill a blank wall in his bedroom, he turned to the iconic women who inspire him. The result? A Diva Wall that caught quickly gained traction on Instagram and inspired others to create their own.
How did you come up with the idea for the Diva Wall?
My husband and I were going through wedding pictures and trying to decide what to hang on a large wall in our bedroom. We were a little uncomfortable with a big picture of us there. One day it just kind of hit me. I ran the idea by him over a bottle of wine.
I'd heard of Framebridge from a couple of friends and it was super easy. The rest is herstory, if you will.
How did you choose which divas to include?
He's a huge Cate Blanchett fan and I'm a huge Britney Spears fan so we knew for sure those were two. From there, we both love Glenn Close when she starred in Sunset Boulevard and Diane Keaton is another fave.
Britney—I've been a die-hard ever since I was little. I've seen her every time she's toured and went to Vegas. That was the first picture I had in my head when I started creating the Diva Wall. I knew it would be black and white, strong, powerful images.
For Diane Keaton, Something's Gotta Give is one of my favorite movies. When my husband proposed to me he planned a whole party with 50 of our friends and family. I walked in and he had the theme song playing from Something's Gotta Give.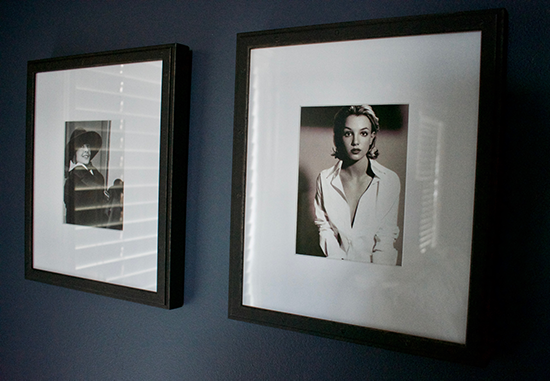 Any debates about who made the cut?
There was a toss-up between Björk and Diane Keaton. I'm not a big Björk fan but my husband is. As we were deciding, we thought about covering the whole wall like an Italian restaurant.
Everybody has opinions. When I started posting on Instagram, I got all these replies from people who follow me asking "Where is Beyoncé?" I was like "Guys, calm down. This was meant to be subjective. I appreciate your input but…"
You called it a "gay wall". How do you think it reflects that experience?
Each of the divas is powerful with the journey that they've had. We have three actresses and one singer ("singer" in quotations). Each of them has a very strong public persona that they've crafted. Each one is iconic. Britney Spears went through possibly the most tumultuous time in her life and was able to come back on the other side. Glenn Close is very respected and mildly terrifying with how strong she is. Same with Cate Blanchett, so talented and respected. They're independent and uniquely themselves.
When it comes to the notion of queer identity, as a community, I think gay men specifically are drawn to strong women because they've had to overcome odds to get where they are. We also have personal ties to them as part of our independent identities.
Do you foresee the wall growing?
Having a simple line of four of them appeals to my aversion to clutter of any kind. It may grow, but for now we decided on our four. A simple line.
We love the Golden Girls so we're thinking we may need Bea Arthur on this wall at some point.