Supreme x New York Post
On August 18, 2018, Supreme, the streetwear company with a deeply devoted cult following, wrapped the New York Post in a cover ad. It was the collaboration of two iconic New York brands, on newsstands for everyone to buy, though the racks were cleared in minutes. Collectors and vaguely interested parties alike hoarded stacks of them.The issue was virtually made to frame—and New Yorkers did.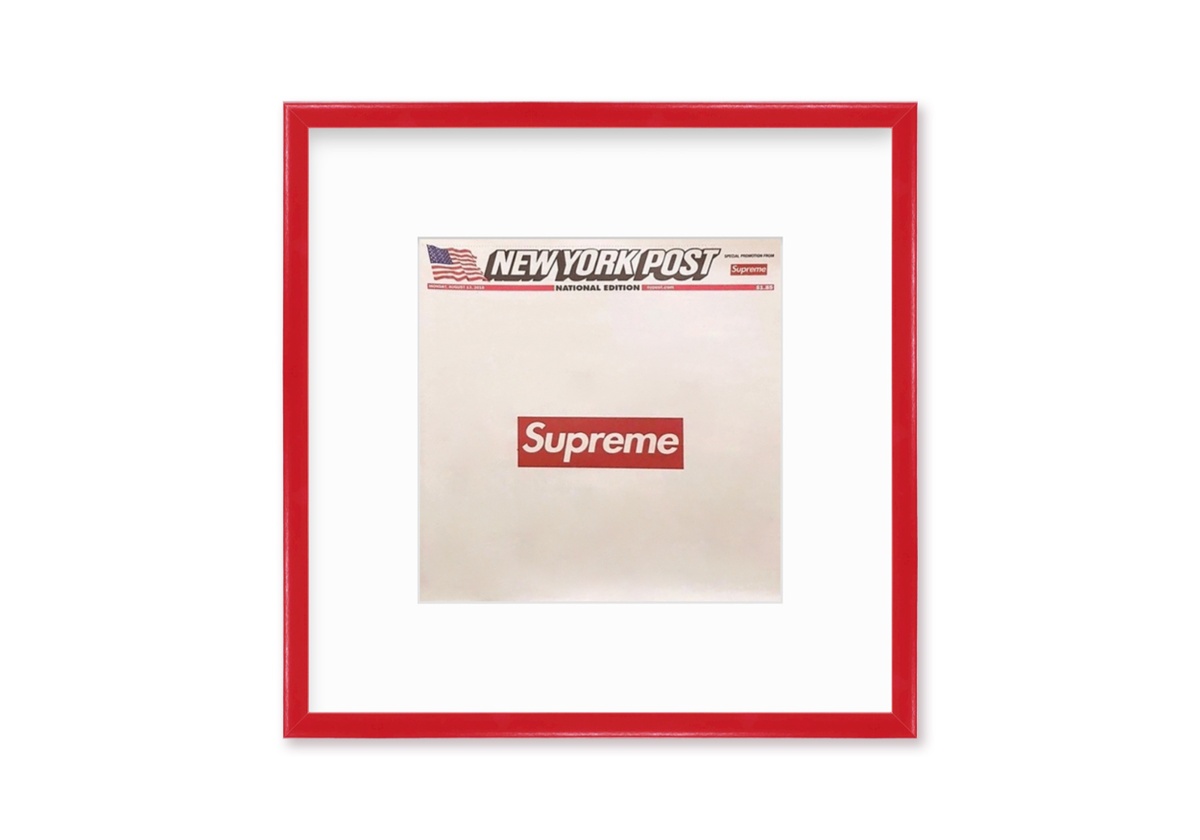 "I used to skate and I remember going to Supreme in the late 90s and watching skate videos when they had TVs in the windows, facing outward. Everyone would hang out on the sidewalk. So I have a more nostalgic feeling with Supreme than people think of today, even though I'm not into them now. I remember putting the stickers on my board," recalls Paul H., whose Supreme cover now hangs in his beach house on the North Fork of Long Island.
"A colleague of mine had a huge stack of issues on his desk. He was seeing how much he could get for them on Ebay. I grabbed one for my brother who's a fan of Supreme and framed it for him for Christmas," says Jennifer H., a very generous holiday gifter who gave two of the covers as presents.
"I moved to New York six years ago, not knowing anyone. I made friends I'm still very close with today through streetwear, like Supreme. My girlfriend went to three different newsstands on her way to work in midtown Manhattan to find copies," remembers Ian who was attending a grad school class the morning the issues dropped.
New Yorkers have Framebridged dozens since they dropped two years ago, making the moment even more unforgettable.