Study in Love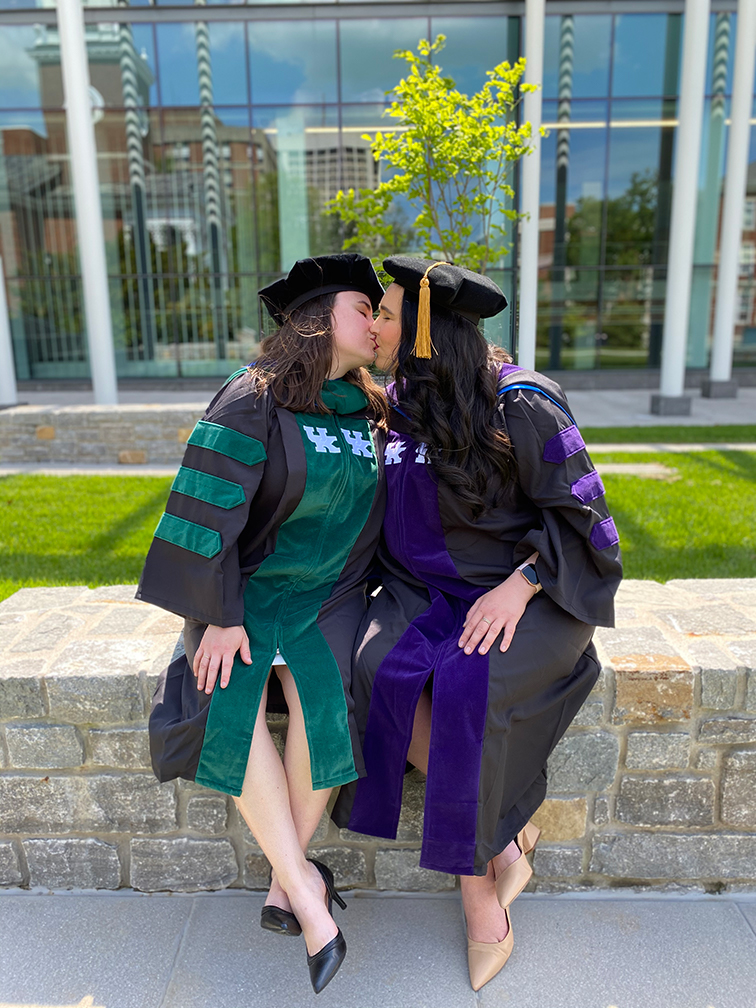 Meet the newest American power couple, Chloe and Tenley.
"Our love story is a classic one, in a sense; since women started working outside the household, the quintessential American power couple has been a doctor and a lawyer. When we first met, that's what everyone said: 'You're such a power couple.' But we also turn that common knowledge on its head," Chloe says.
Their story began at the University of Kentucky in Chloe's first semester of law school and Tenley's second year of medical school. Despite the academic rigor, they found moments to create a foundation for their relationship. "We spent our first Valentine's Day studying in the main campus library together, back to back so we wouldn't distract each other, because she had a cardiology exam coming up and I was working on my 1L appellate brief," Chloe remembers, "I would go grocery shopping and make care packages for her before her exams and she would drive me to and from my final exams. I don't think either one of us could have gotten through it alone."
They've celebrated many milestones in the last three years of professional school—they both came out to their families (to mixed responses), adopted their beloved terrier mix, Banjo, and moved in together.
When it came time for them to graduate a week apart, their families' and friends' plans had been upended by Covid so it was a much smaller celebration than they'd anticipated. They absolutely took the opportunity for a photo though, shot by Chloe's younger cousin on an iPhone.
Tenley is now a resident physician in obstetrics and gynecology at the UK, and Chloe is a staff attorney in Kentucky Circuit Court (of course Tenley held Chloe's hand all the way through the bar exam prep last summer.)
Whatever kind of power they're bringing, we're here for it.