Street Art? Très Parisien.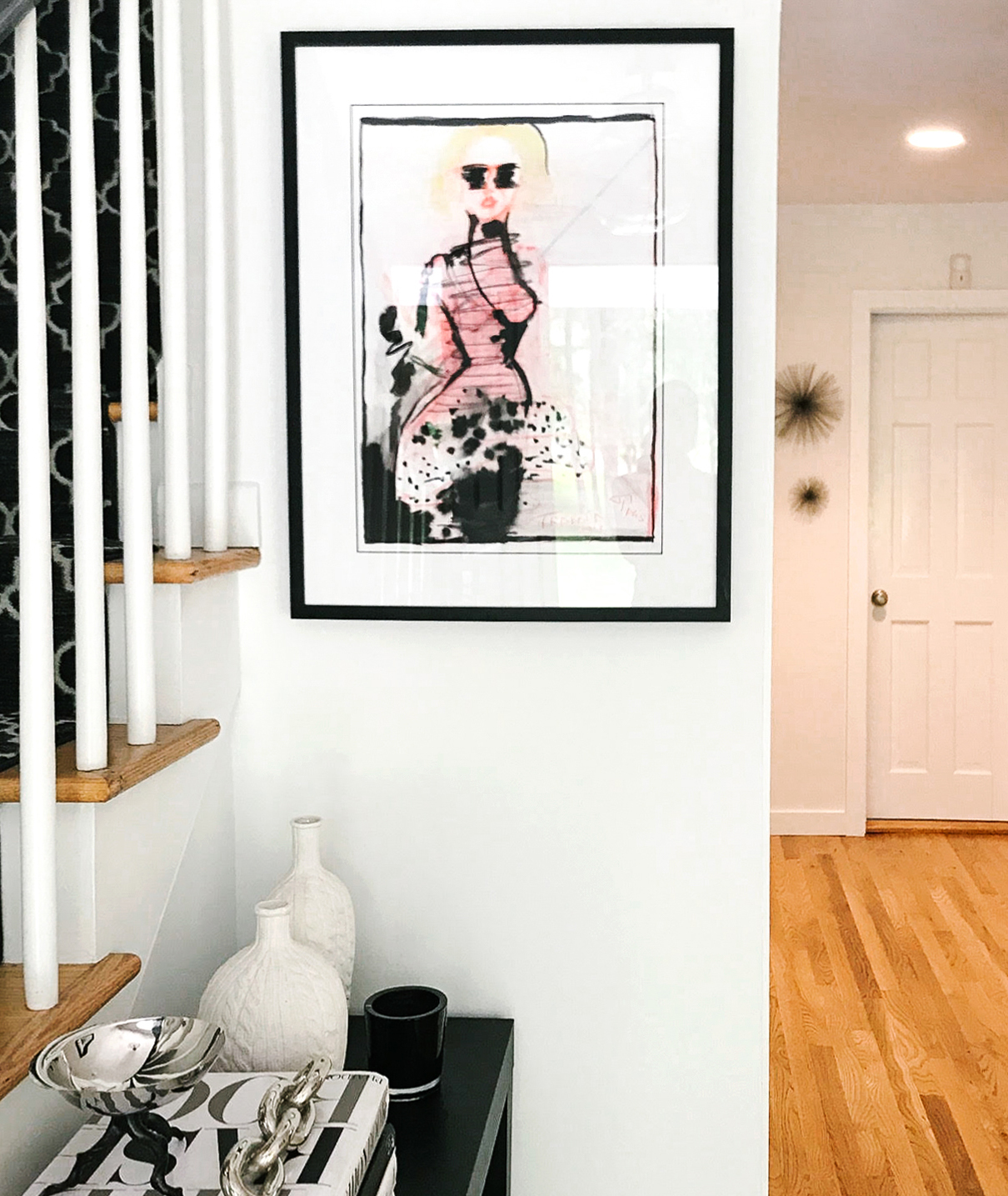 Lindsay's version of "veni, vidi, vici" is "we ate, we drank, we shopped." And for that trifecta, there is no better city than Paris.

On her most recent trip to the City of Light, Lindsay hadn't planned much more than sitting on a street corner, people watching and sipping rosé. But while wandering Le Marais something caught her eye. Across the street from the Chanel store sat an artist doing quick fashion sketches. "To see someone drawing it right there was just incredible, and I knew immediately that we had to have it and bring it home," Lindsay said.

In French, souvenir means "to remember." Art collected while traveling is certainly evocative. What pieces bring the adventure home with you?
---
Framebridge: custom framing that battles the post-vacation blues
---
Shop this Story