Speeding to "Someday"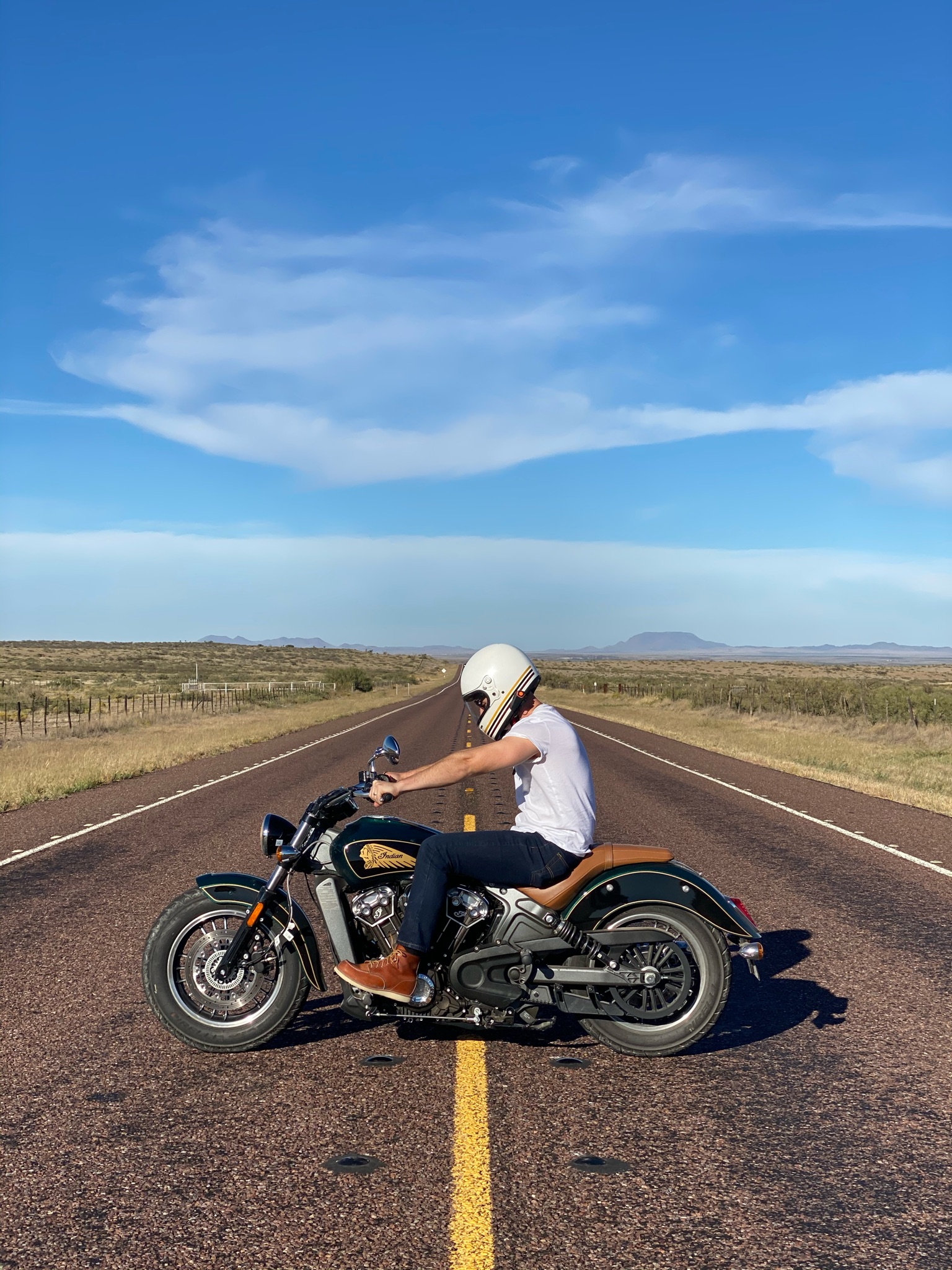 "The photo is a picture of my son Mitchell on our recent father and son motorcycle ride through the Texas desert. I'm excited that there could be some dads out there that will not let time pass them by without doing some of the things they say they want to do "someday" with their sons or loved ones. I'm 60 and I still remember my dad saying that "one day" we would ride motorcycles on Highway 1 in California. We never did that and I don't hold that against him but I never forgot it either. Then when I had a son I said the same thing and we were committed to do it. While riding on Highway 1 is still on our bucket list, we decided to take a trip from San Antonio, Texas to Marfa while pandemic travel restrictions prevent us from traveling for now.
Tomorrow is never guaranteed so you gotta do those bucket list items now before it's too late!"
—Mark M.
Have a special trip you'll never forget?