Small Wonders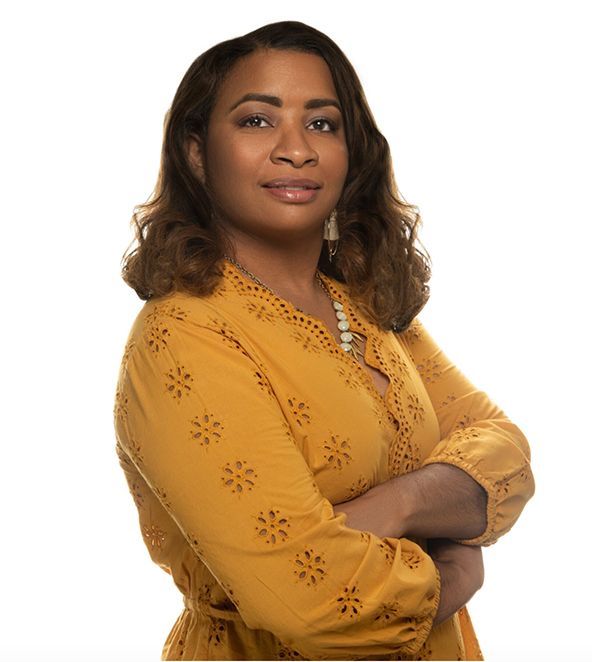 Dr. Kwandaa Roberts is an OB/GYN by day and an interior designer by night. Her passion for miniature designs and tiny decor has led her to build, design, and decorate 11 (yes, 11!) dollhouses and helped her start a (life size) interior design business of her own. We had to know more about her story.
Can you tell us a little bit about your background and how you got your start in design?
I've been an obstetrician and gynecologist for 20 years, but I've always had a passion (obsession?) with interior design. Back before HGTV existed and Home Depot just sold lumber, I was glued to This Old House and collecting IKEA catalogs. I remodeled a Craigslist dollhouse for my daughter three years ago as a Christmas gift and was instantly hooked. I decided to buy my own dollhouses as a creative outlet and to literally stop myself from buying new chandeliers every six months. After being encouraged to share my dollhouses, I joined Instagram and my first house went viral. I've had several magazine articles including People, Architectural Digest, Country and Southern Living and Parents. I was also featured in the NY Times. I enrolled in school, received my interior design certification and started a real-life interior design firm. I then landed a role as a featured designer on Sell This House.

Do you find it difficult to "switch gears" from obstetrics to designing miniatures?
No, both medicine and design have both always been a big part of my life. The fact that I'm a surgeon is definitely helpful when I'm doing intricate miniature work, I even use some surgical instruments for my minis. It certainly helps to have a Type A personality when trying to get the perfect scale, so my rooms look realistic. It's the perfect combination of me being able to use my left and right brains.
What intrigues you about miniatures? Do you think about them differently than lifesize designs?
I love being able to take an idea that's just in my head and use my hands to bring it to life. There is a great amount of joy that comes from creating tiny perfect worlds. I can work in several different design styles, whereas in real life, the design might seem chaotic. I use the same concepts in my mini work as I do in real design work, except I don't have tiny clients voicing their opinions.

Did you have dollhouses growing up?
No, but I'm certainly making up for it now with my 11 dollhouses!
What aspect of your design work brings you the most joy?
What gives me joy is bringing other people joy, which is why I'm an OB/GYN. I receive the most beautiful messages from my followers about how my dollhouses or my story has inspired them or helped them through a difficult time in their lives. There's nothing better than helping bring a new life into this world or watching a homeowner cry when you reveal their remodeled spaces.

Do your kids work with you on your miniature designs?
Nope. My kids are 6 and 8 and call my dollhouses "mommy's toys." But I have made both of them their own dollhouses. My son's is completely destroyed and my daughter's is partially destroyed which is why they're not allowed near mine.
What most inspires you?
I am inspired by the ability of beautiful spaces to spark joy whether large or small. I am inspired by my children. I would have never started doll housing if it wasn't for my daughter. I would have never embarked on a new journey if not for my desire to watch them grow. I want them to know that we can all do anything we set our minds to if we are brave enough.

What 3 words would you use to describe your style?
Traditional, eclectic, and luxe, or eclectic, eclectic, eclectic.
The smallest frame we can create is 5"x5", what is the smallest frame you've created?
1" x 3/4"
Rapid Fire
Vintage or New?
New
Shiplap or exposed brick?
Shiplap
Wood or metallics?
Metallics
Modern farmhouse or chinoiserie chic?
Chinoiserie chic (Yes!)
Barbie Dream House or Polly Pocket house?
Barbie Dream House (with a Tiny House Calls makeover)
Bamboos or burlwoods?
Bamboo
See more of Dr. Kwandaa Roberts' amazing spaces on her Instagram page!
---
Ready to frame something (big or small)?