Grandma's Got a Story to Tell

"All photographs are there to remind us of what we forget."
– John Berger

A photojournalist and art historian, Rachel LaCour Niesen combines her love of image curation with a desire to document our collective and individual family histories. She champions Save Family Photos, a blog and Instagram page dedicated to preserving old stories and photographs before they are lost to the void of time. Every day, Rachel features images that recall another time, reminding us all that our stories started before us. Here's Rachel in her own words.
"My grandparents inspired me to start Save Family Photos, a passion project that began when my grandfather died and I was given a box of his old photos. At that moment, I became my family's memory keeper. I'm lucky to have grandparents who value photographs and the stories they tell. My paternal grandparents had a big wall of family photos in their home. On the wall were dozens of framed pictures – my grandparents as children, my father graduating from high school, my uncle as a student in New York City, my aunt at a swim meet. That hallway was like a time machine, connecting me to my family history. Those old photos helped me realize: my story started before me.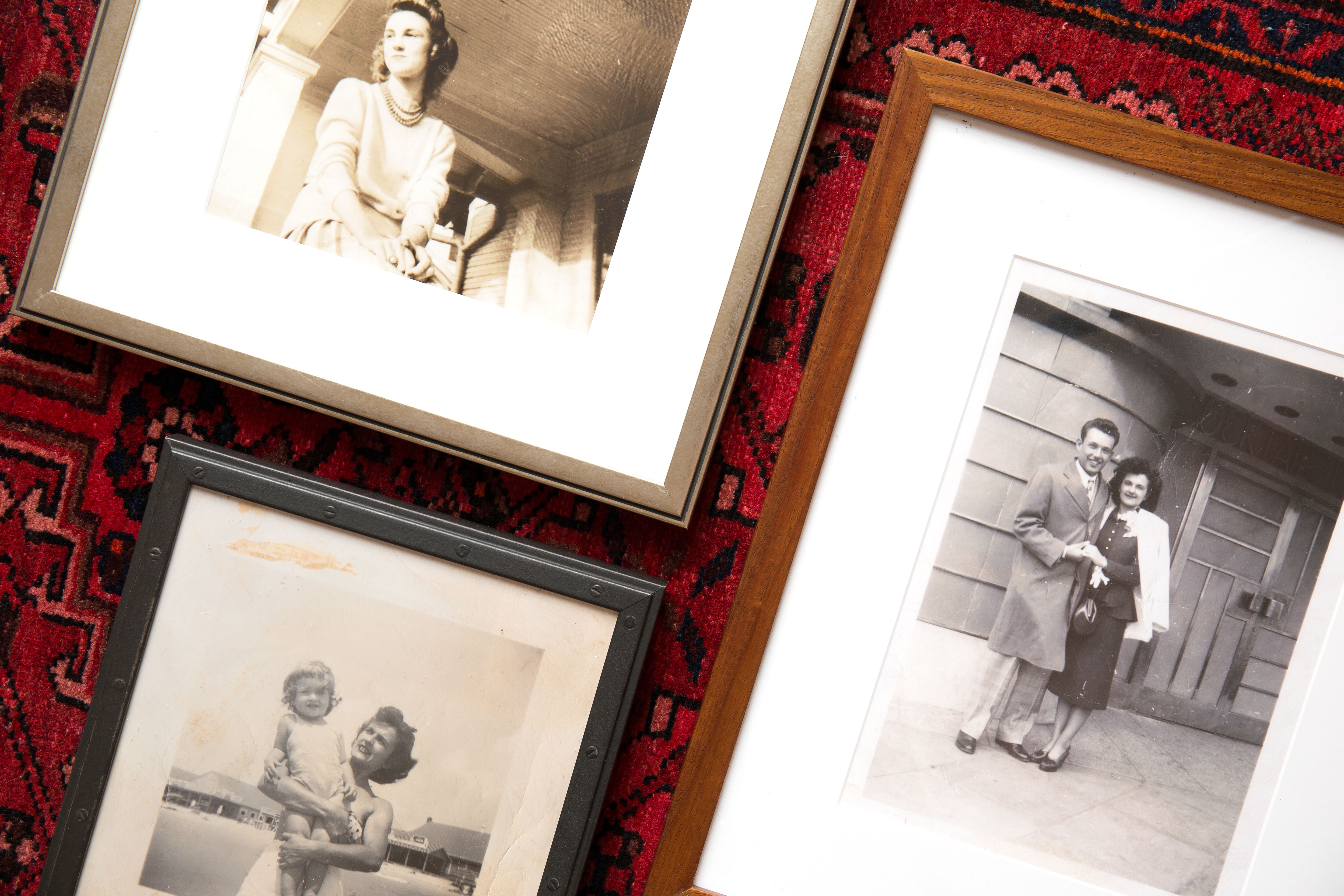 "I feel an enormous sense of responsibility and inspiration because my husband and I recently welcomed our first child, a little boy named Edward, to our family. We want him to know that his story started before him. Our son has reignited my passion for Save Family Photos and he motivates me to keep the project going. I want Edward to know he is a branch on a family tree that extends far beyond us. His nursery is filled with family photos, including black-and-white prints of his namesakes. My husband and I want Edward to be surrounded by family images.

"Without photos, I fear I would forget the lovely little details of my grandparents' lives. I'm lucky to have had four grandparents who were very much involved in my life, from birth until now. They were a constant, positive presence in my life. And although I only have one grandparent still living (a spunky Italian grandmother who is approaching her 94th birthday), each of my grandparents breathed life into my story. In fact, my grandmothers were among my first phone calls when I found out I was pregnant.
"Even though I am at the beginning of the beautiful arc that is the story of parenthood, my grandparents continue to influence the decisions I make about how I raise my son. Their legacy reminds me to make the most of my son's childhood, to give him adventures and experiences rather than 'stuff.' And he will grow up hearing about his great-grandparents and seeing images of them on our walls. He will know that's he's named after his grandparents and great-grandparents. And he will get to know them through photos.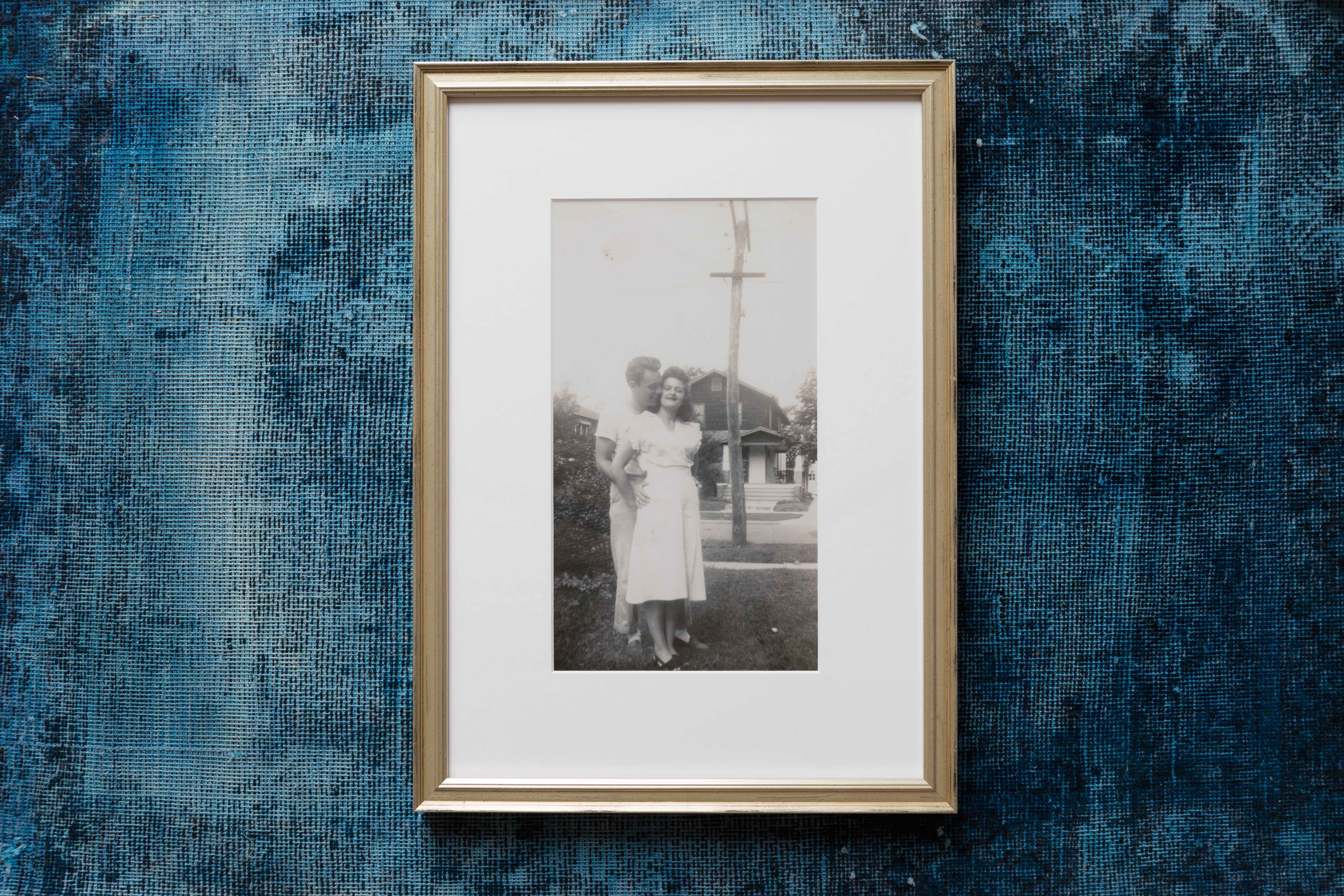 "Photos trigger stories that I feared I would forget – stories about how my grandparents fell in love as youngsters on a train ride across Mississippi, stories about how my grandfather won my grandmother's heart with chivalry and love notes, stories about how my grandmother always called sweet tea 'the table wine of the south.' Long after I'm gone, and my son becomes the steward of our family stories, these photos will remain. They will live on. They will speak across generations, saying, 'I was here. I mattered to someone. I left a legacy of love. I helped start your story.'"

Take a moment to remember the stories that started before you. Talk to your older family members and gather their stories, and save the photographs that define their lives. Keep an eye out for other family histories from Save Family Photos, chivalry and table wine included.
To have your photos featured on Save Family Photos, post them on Instagram and tag @SaveFamilyPhotos or email them to Rachel at rachel@savefamilyphotos.com.
---
Framebridge: custom framing for legacies of love