Justice Supreme Meets Her Meme Team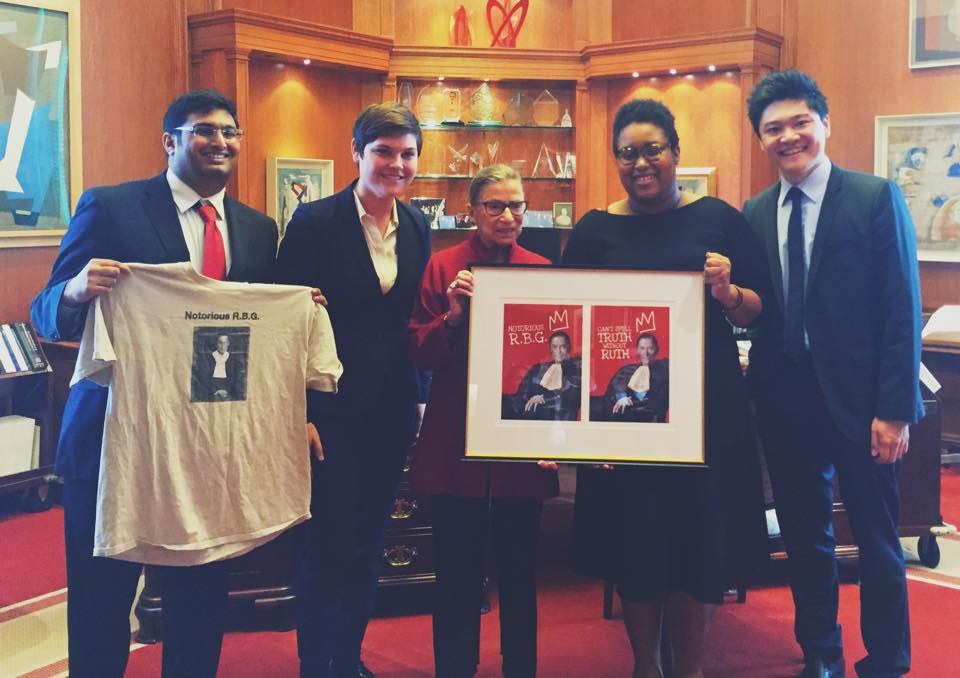 From her legendary workout routine to her memedom fame, Ruth Bader Ginsburg has become a pop-culture icon. The 84-year-old Supreme Court Justice appeals to millennials, who have expressed their fandom in Halloween costumes, manicures, tattoos and everything in between. But where did the obsession start?
Inspired by Justice Ginsburg's dissent of The Voting Rights Act, designer and filmmaker Frank Chi teamed up with businesswoman and writer Aminatou Sow to create the Can't Spell Truth Without Ruth meme. You know, the one with the Justice regally reclining in her chair, a Basquiat crown hovering above her signature bun. Aminatou developed the tagline, and Frank created the poster. Together, they began a journey that led them to the Supreme Court.

"Think about June 2013. That one week, we had the DOMA decision, The Voting Rights Act, and the Wendy Davis filibuster in Texas all happen in the span of a few days," Frank said. "You feel it. All of America's political nerves are exposed. And a moment like that builds into something. Those are important times for political art."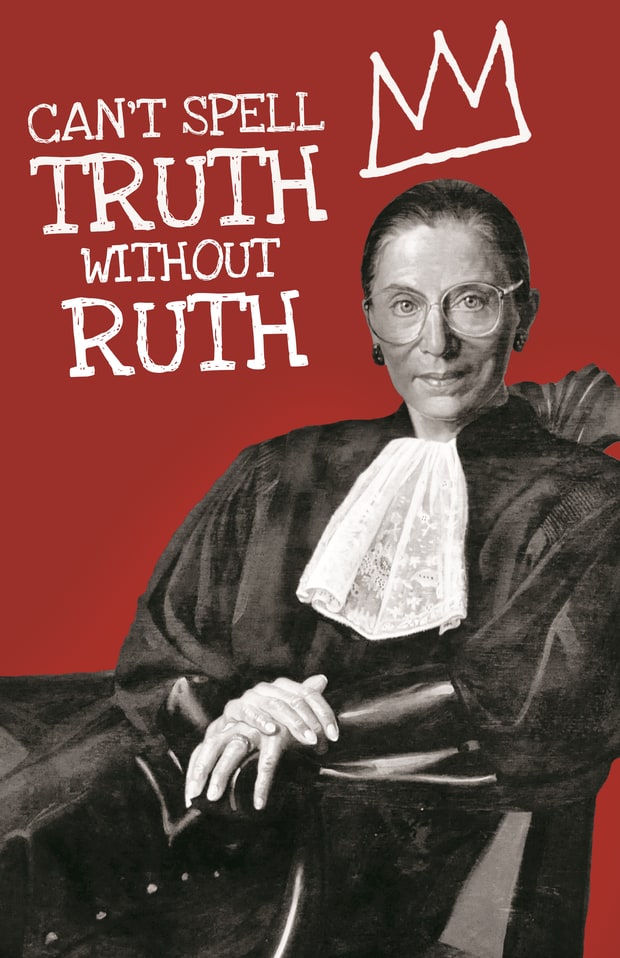 By all accounts, Ruth Bader Ginsburg is tickled by her internet stardom. The Washington Post quoted her saying, "Most of it I think is very funny... I will admit I had to be told by my law clerks, what's this Notorious, and they explained that to me, but the website is something I enjoy, all of my family do."

Law student Shana Knizhnik created Notorious RBG, the Tumblr page Ginsburg referenced above and which has since evolved into a book. A collection of entertaining photos, quotes, and memes, Notorious RBG went viral in 2013 alongside Frank and Aminatou's Can't Spell Truth Without Ruth meme.

In September 2014, all of the meme creators were invited to meet their hero at the Supreme Court. "I was awe struck," Frank said. "It's one of those very rare moments where you have a political moment that feels real. Before that we were all on the internet. We all came into this space together not knowing each other. We finally met and thought, how can we make this moment something that feels real to us and really celebrates her?"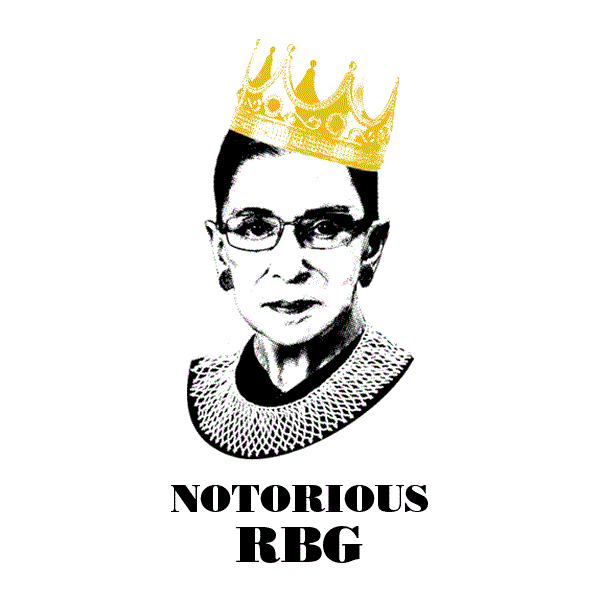 They printed and framed both memes and presented them to RBG herself. "In a moment like that, everyone was real to each other," Frank said. "Justice Ginsburg, for us, was an icon...Putting her on posters, t-shirts, and blogs is very different than meeting the real Justice Ginsburg."

When they asked her if she wanted to say anything to her fans on the Tumblr page, Ginsburg (who had just undergone surgery the week before) replied, "Tell them by next week I'll be doing pushups." She's not notorious for nothing, folks.

Reflecting on the role of politics in art and art in politics, Frank said engaging with and creating art is empowering. "Political art makes it very clear how people feel. We...could do something about it. We could create something that could inspire all of us. Symbolism matters."
These posters were some of the first items we ever framed. They're still among the most epic. "People care so much about [Ginsburg] and what she represents," Frank said. "It's important to have those moments when we can celebrate our heroes."
---
Framebridge: custom framing that does your hero justice