Got Mail? Inside the Reddit Postcard Project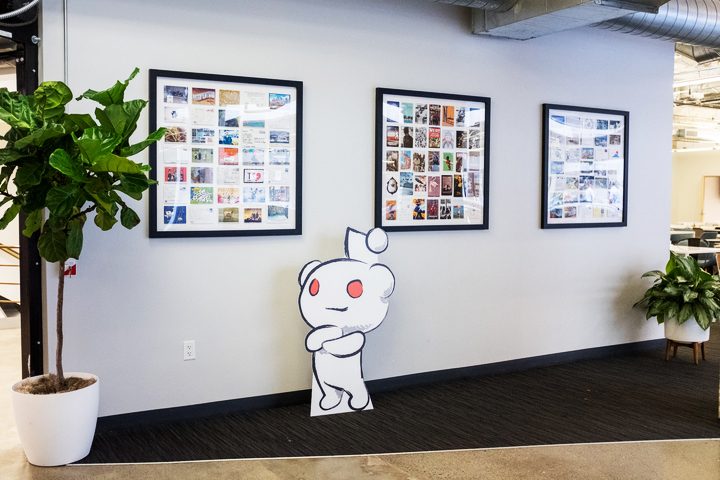 Reddit asked the internet to send them postcards.
The internet delivered.

Reddit received more than 4,000 postcards from users around the world. People wrote in to Reddit's San Francisco headquarters in exchange for a trial of Reddit Gold, a premium membership that lets users browse the site without ads and access other special features. With an exceptionally dedicated online community, Reddit's offices were soon home to towering stacks of postcards.

"We actually have one employee who went through all the postcards we received and gave each user Reddit Gold, which is given to users when they garner good fortune or do good things," Reddit employee Michelle Lozzi said.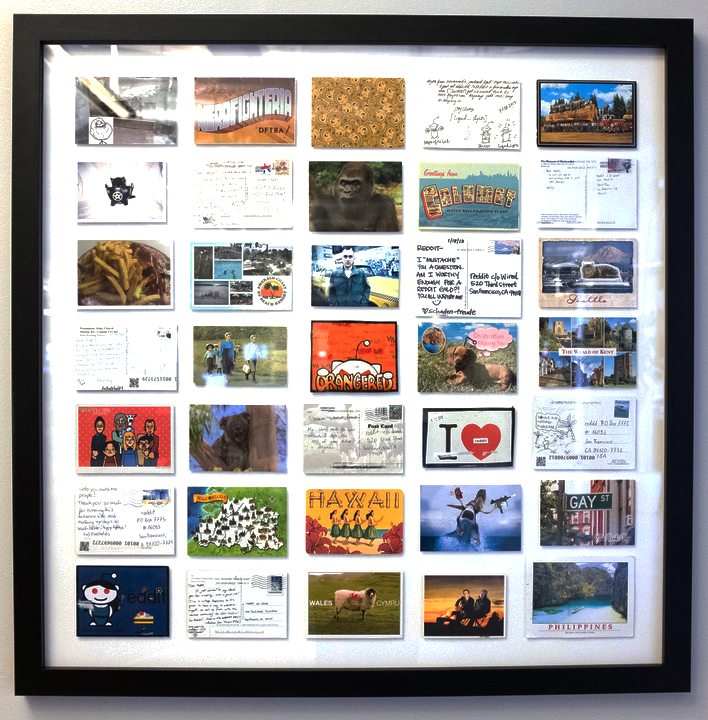 Michelle helped out, sorting through three of seven moving boxes full of postcards after Reddit moved to a new office space. "I just scratched the surface," she said. "I found some interesting pictures and cool handmade postcards. There's one that I always point out. It's from a die-hard user who said he wanted Reddit Gold but wanted to give it to his mom because he's so proud that she discovered Reddit all on her own."

Before the move, the postcards were taped to the office walls like wallpaper. After documenting and digitizing each postcard, Reddit wanted to display them in a more permanent, meaningful way. "We're so delighted to be able to use them in our office," Michelle said of the framed postcards. "People who visit love them. It gives people a really good place to start a conversation about Reddit."
---
Framebridge: Easy online custom framing? Reddit.