Portraits of Friends
Suzanne had her Mamiya 7 camera and rolls of film ready for a vacation. Like many plans, it was called off because of the coronavirus. One of her first thoughts as she began to visit friends (from a social distance) was "I should capture the people I know during this historical moment."

Such an undertaking felt appropriate to the theme of her past couple of years of creative work. Now, these questions were on the forefront of everybody's minds: "Who we are before all of this, who are we during, and who are we after?"

Her photography aims to give us space to interrogate those questions. A moment to pause. This is her film portrait series …
P A N D E M I C.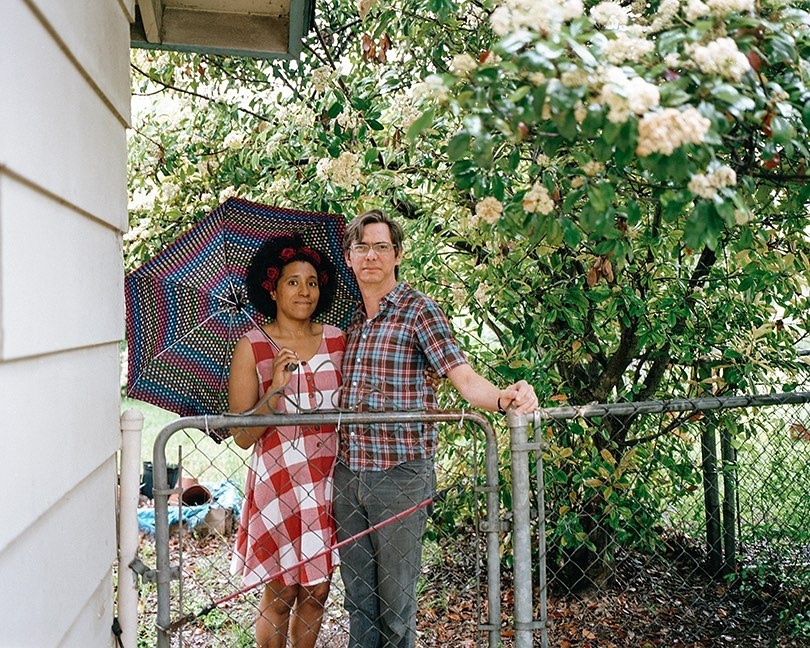 "This project coincides with my 15-year anniversary in Austin." The subjects are her friends. People from now-closed Cafe Mundi in East Austin, where she got her first job in the city. Students from her photography classes at the former Khabele school—teenagers she was intimidated to teach—now adults with families.

Suzanne tackles this project by working in "chunks." A chunk of three around 10:00am, another chunk of three around 4:00pm. All over Austin.
When she gets to their place, there may be some soft directing—"Come closer to the window so we can see you better"—but she gives her friends total control over what they wear and how they pose. In a time where people can control little else, she feels this is important.

After talking for about five minutes, catching up and wishing well (these chats inform the writing), they square up and she snaps three photos. "This will take about 20 seconds and I am gone."

Earlier in her career, she mainly shot portraits in a studio with controlled lighting and an environment that could be altered to her liking. She shot on digital, so she could take as many photos as she wanted. Her subjects dressed up, feeling "pressure to look perfect."

Shooting on film and out on the porches of Austin, she is giving up some control of her own. She never knows what kind of light there will be at any given location. She doesn't even know if the photos will work. Luckily, they all have.
So far, she has posted 34 portraits and doesn't know when she'll stop. Doing this project has given Suzanne a moment to pause and appreciate how slowing down has been better for the environment. To savor intentional time.

Still, Suzanne is deeply "aware of the privilege" of the opportunity she has to do this work when so many communities are suffering. She finds herself revisiting the same question: "How is society going to change from this?" She hopes it will become more "compassionate and inter-connected."

In the meantime, P A N D E M I C is trying to spread joy to resist its namesake. For Suzanne, it's that "pure innate joy, like when I was 14 developing negatives." For its viewers, it can be anything they choose—they're in control.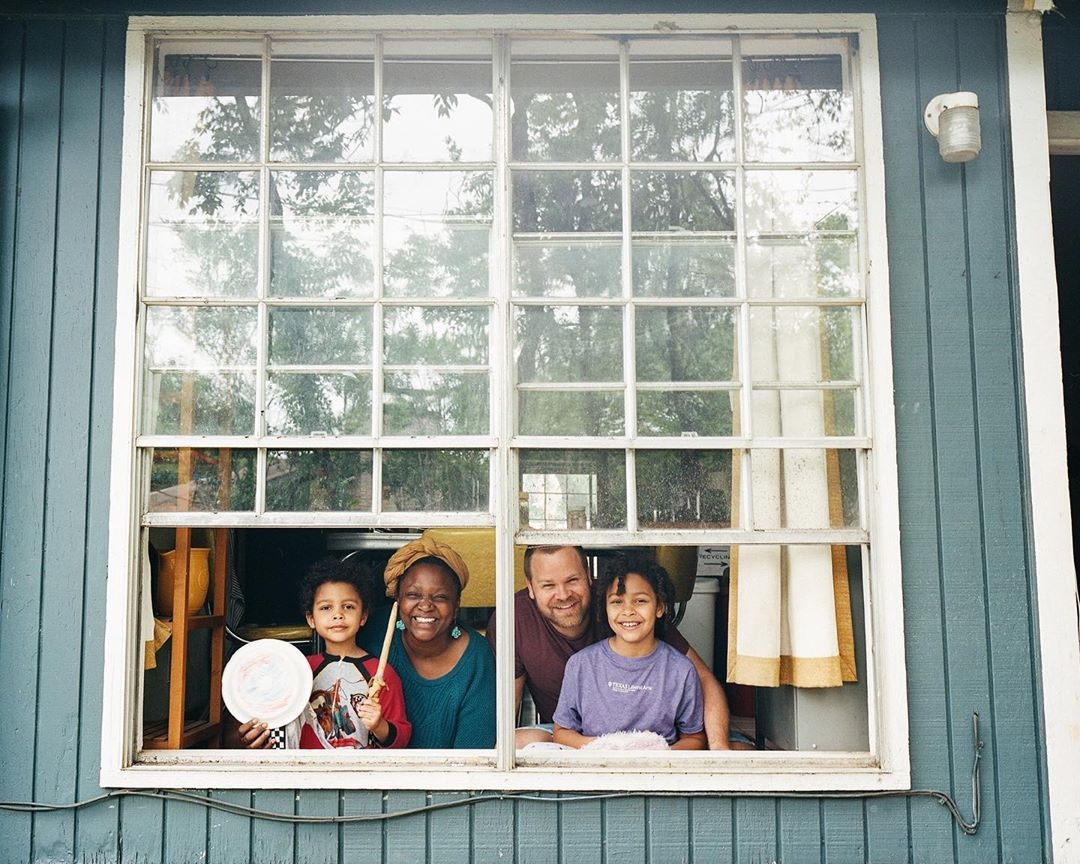 See the full P A N D E M I C series on Suzanne's Instagram.