One for the Books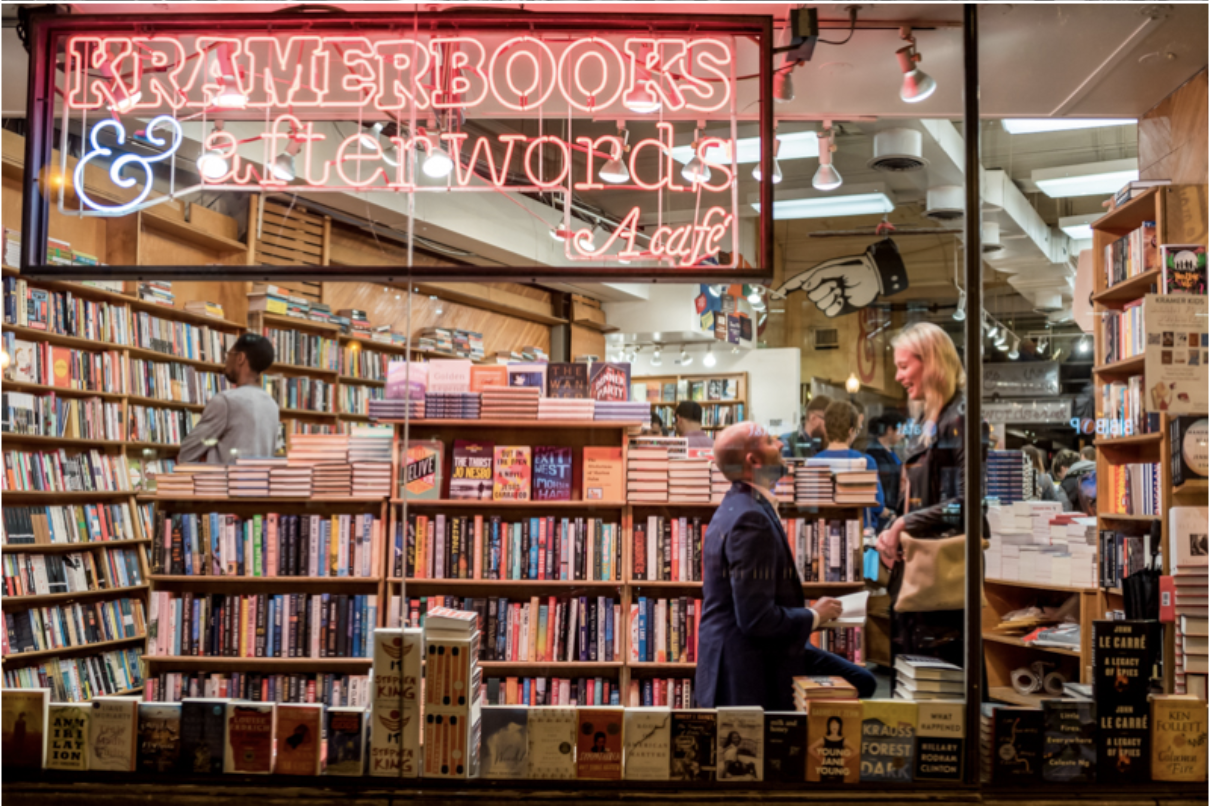 Steve and Clare have had a great literary romance. Ok, maybe not the sweeping tale of long lost love or grand sacrificial acts, but books played a huge part in their courtship.
The two met as speechwriters and went on their first date in the summer of 2015. It went well. After a few afternoon drinks, Clare recommended a novel to Steve. Steve, psyched about the date, immediately walked across town to Kramerbooks, a noted local independent bookstore, to buy a copy. He got home and read the first chapter only to realize that he bought the wrong book.
"The book she recommended was 'We Are All Completely Beside Ourselves' and the book that I bought was 'Everything I Never Told You'. They both have sort of ridiculous sentence titles. She said this book was funny and I got to the end of the first chapter and there was a teenager found dead in the lake and I'm like... this is definitely the wrong book," Steve said. But it gave him an excuse to text Clare and keep the conversation going.
Fast forward two years and Steve was ready to pop the question. The perfect venue? Kramerbooks. Steve had a plan. "I took the book I originally bought (the wrong one) and at the end of the first chapter I carved a little hole in it, almost the whole depth of the book, and I hid the ring in there." A friend (unrecognizable to Clare) went ahead of them to be ready to hand the book to Steve. Steve ushered Clare to the bookstore under false pretenses of needing a birthday gift for his grandfather and surreptitiously grabbed the book from his co-conspirator. "I asked her if she remembered the book and of course she did," Steve said, "I turned the pages and I proposed." He also had a photographer outside to capture the moment, classic neon sign and all.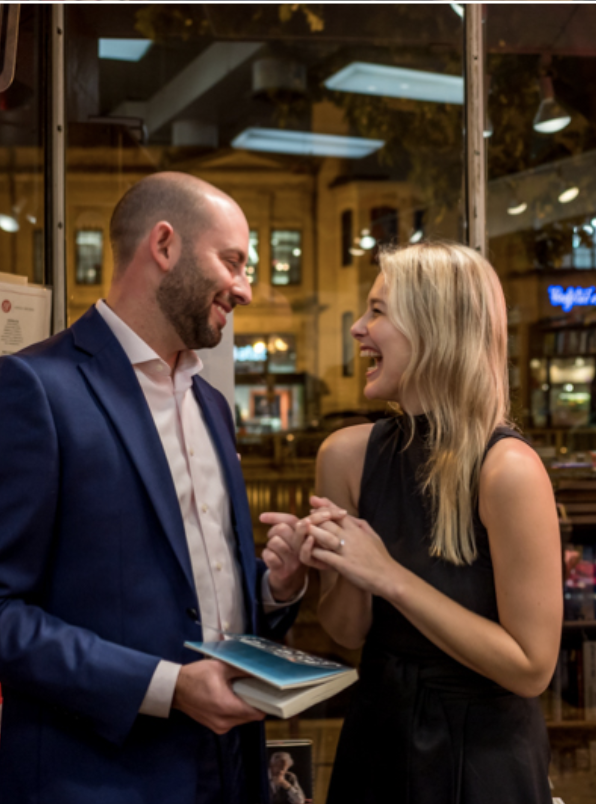 The two were married in 2018 and continue to recommend books to each other.
What's your love story? We're betting it's worth framing, which you can do right here in plenty of time for Valentine's Day.