Old Chicago, Framed Anew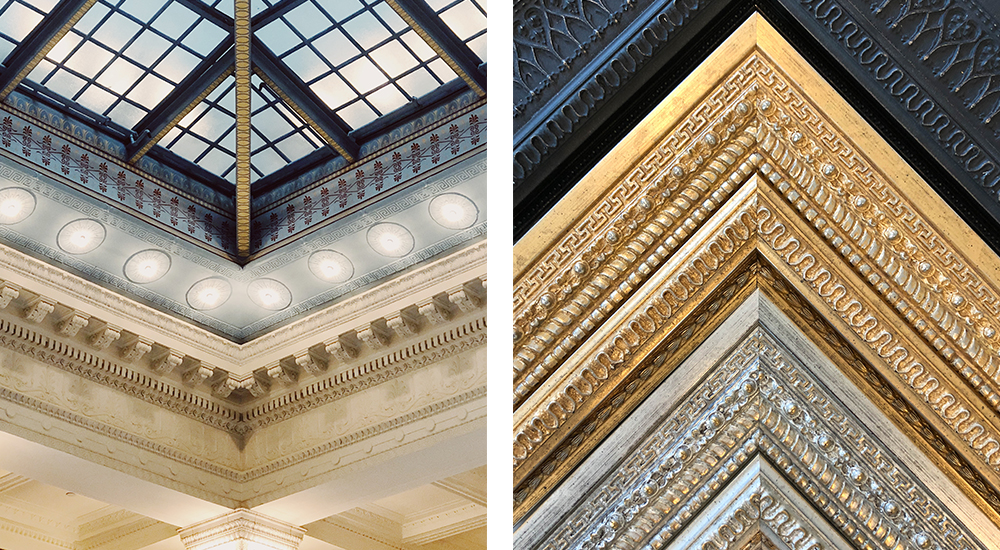 By Tessa Wolf, Framebridge Creative Director
This is the story of how actual 19th Century Chicago School architectural details made their way into our frame collection and onto your walls. The Framebridge Archive Collection is available now.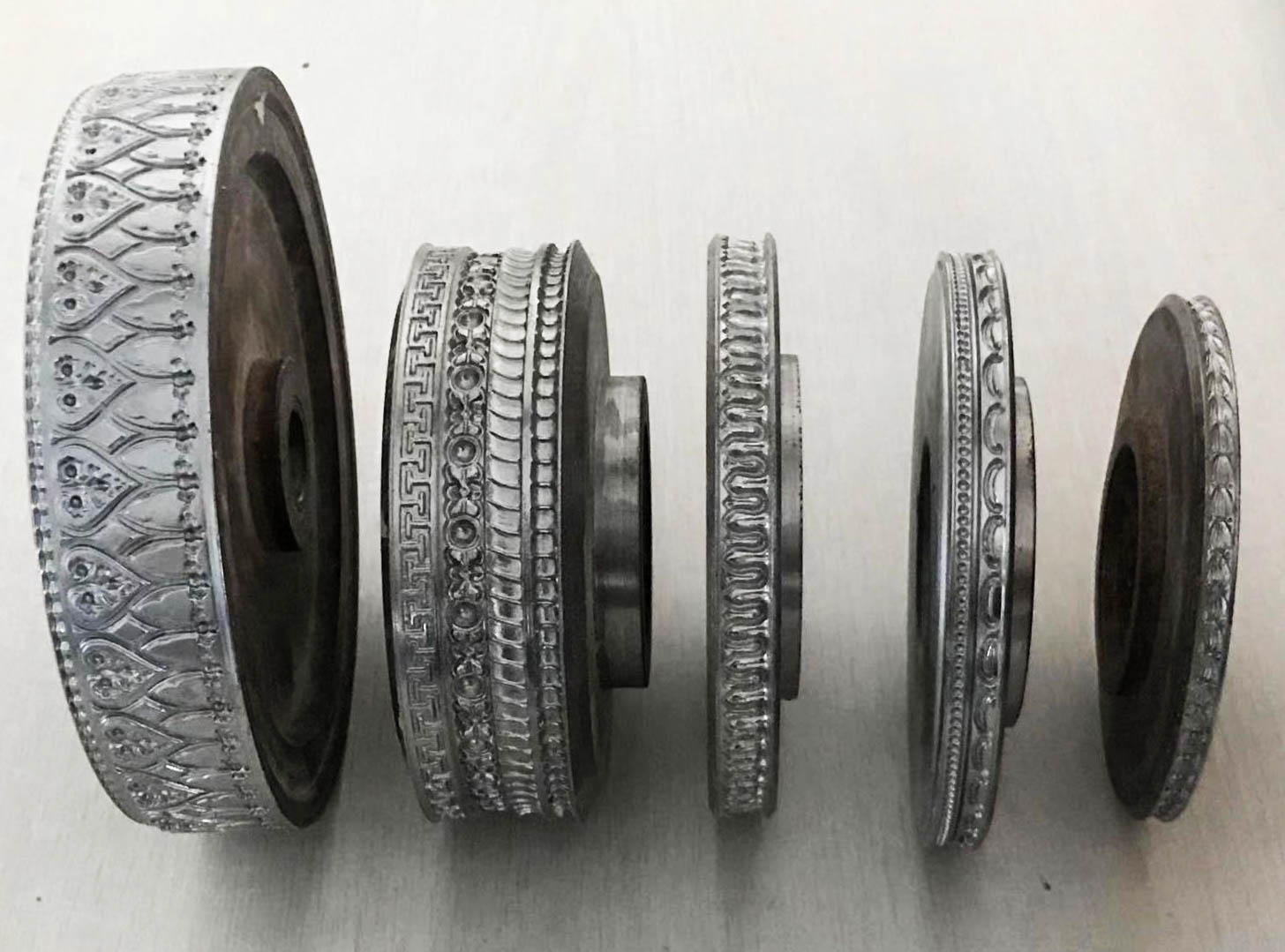 Before we begin, you should know how frame moulding is actually made. Whenever there's a detailed design on the face, it's applied by rolling a wheel with a recessed design over a long piece of wood with composition ornament material (aka "compo") on top. The pattern you see is the resin the wheel leaves behind. Then you apply a finish (paint, stain, foil, leaf, etc.) to get the exact color and look you want.
Okay, so, about a year ago, a friend of Framebridge tipped me off to a collection of a few hundred 19th Century moulding wheels he'd gotten his hands on. Apparently they'd been abandoned and had turned up in Canada? I was pretty cool about the whole thing and didn't ask too many questions, but also didn't expect too much. After a few months, I got some dimly-lit shots of the goods from an unknown number. It seemed they were legit.
I picked 60 or so patterns from the lot and, in May, had just the compo ornaments rolled onto wood to see what we were working with (see below). I looked for details that jumped out to me and felt strongly architectural—Greek Keys, tulips, beads, ropes, leaves, etc. I spec'd about 10 designs in 12 - 15 finishes each (you have to kiss a lot of frogs, okay?), and we waited for about a month for their arrival.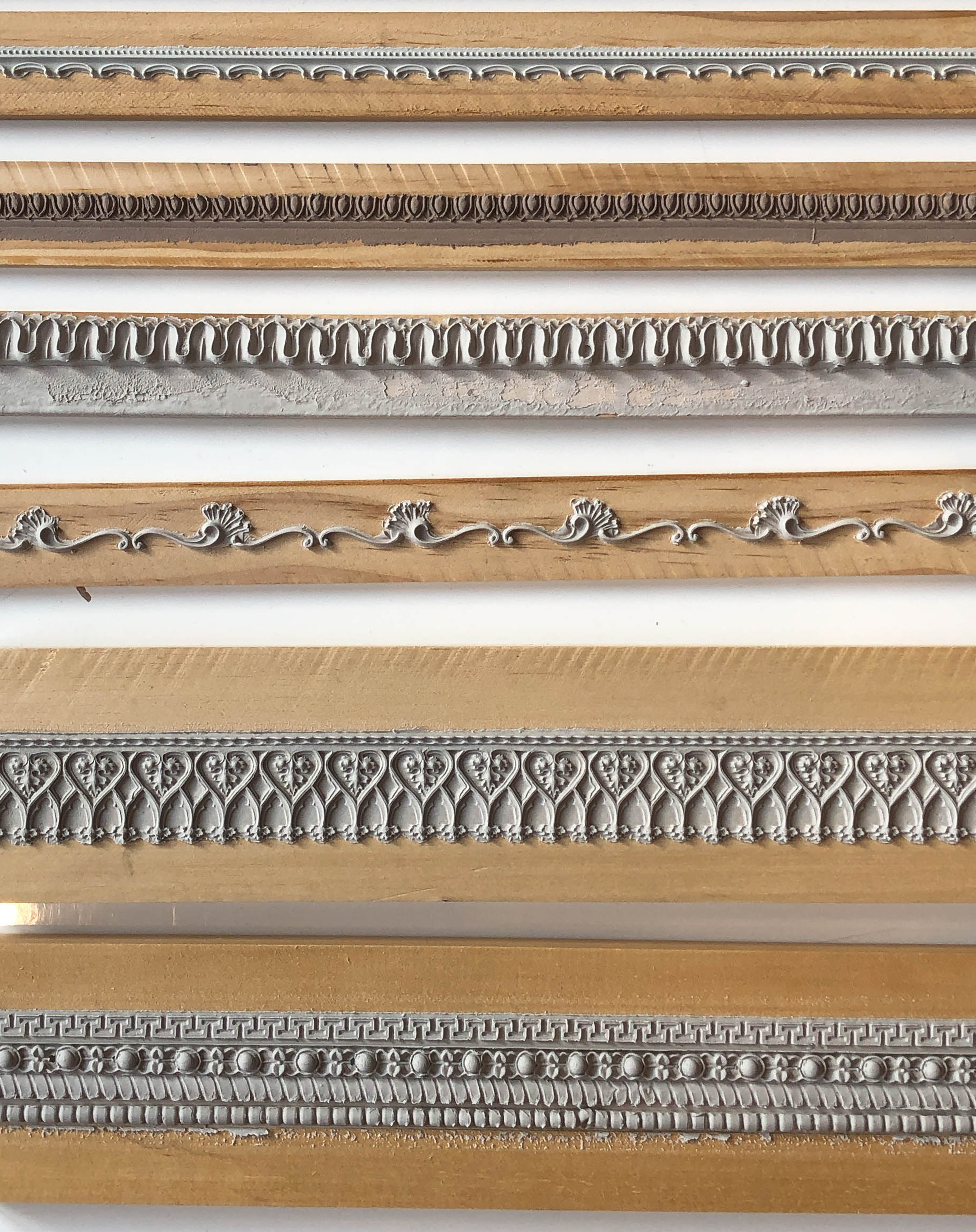 frame guts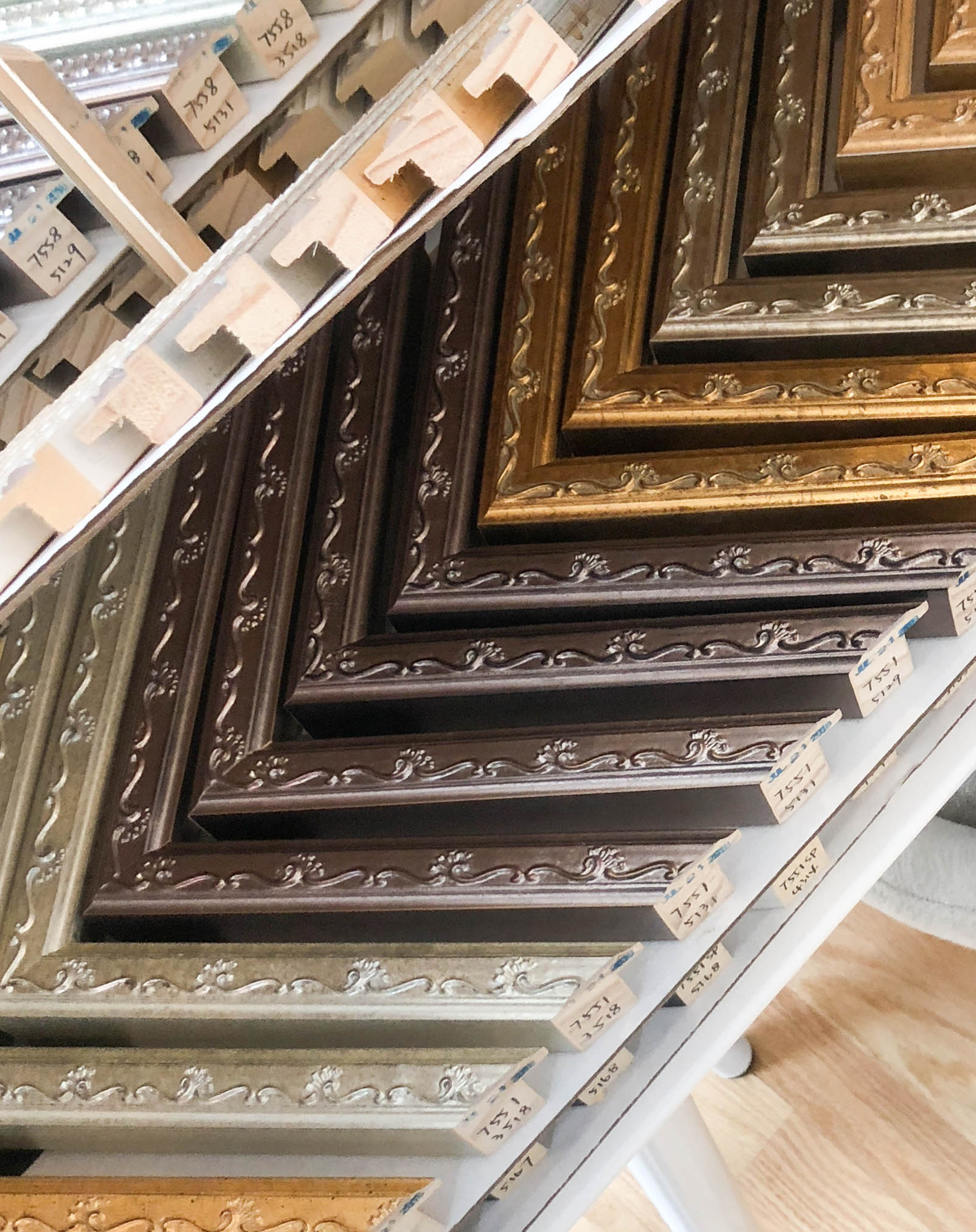 frogs
During that month, I went to Chicago. I'd been there a few times before, but actually hadn't spent much time downtown. (Yes, I'm a monster.) This time, I did it right. It was June 1st and it was ice cold, but I ate Garrett's popcorn, I went to the Art Institute to see Nighthawks and American Gothic, took a picture at The Bean, and I SAW OUR PATTERNS ALL OVER THE CITY. Thank goodness iPhones have amazing cameras, because this content is officially brought to you by my 18% —> 0% June 1st battery.
When I got back, we narrowed down the collection to 9 mouldings (3 wide, 3 medium, 3 petite; each in black, silver, and gold) and I got really serious about the history behind the patterns. I like to think that the winners of the Chicago Tribune's building design competition would be flattered to know that their Gothic hearts and spikes will soon frame thousands of Americans' diplomas and travel photos and first date receipts and study abroad souvenirs from their own personal archives.
We were intentional with our choice of finishes. A delicate water gilded silver is softened even further by a touch of gold (and gold with silver), offering pale metallic shades that are different from anything we've seen before. And, for the first time, we went gothic. (The team said I can't say goth.) We knew those iconic details deserved something really special… a surprising matte black with a bit of pale silver highlighting the intricacies.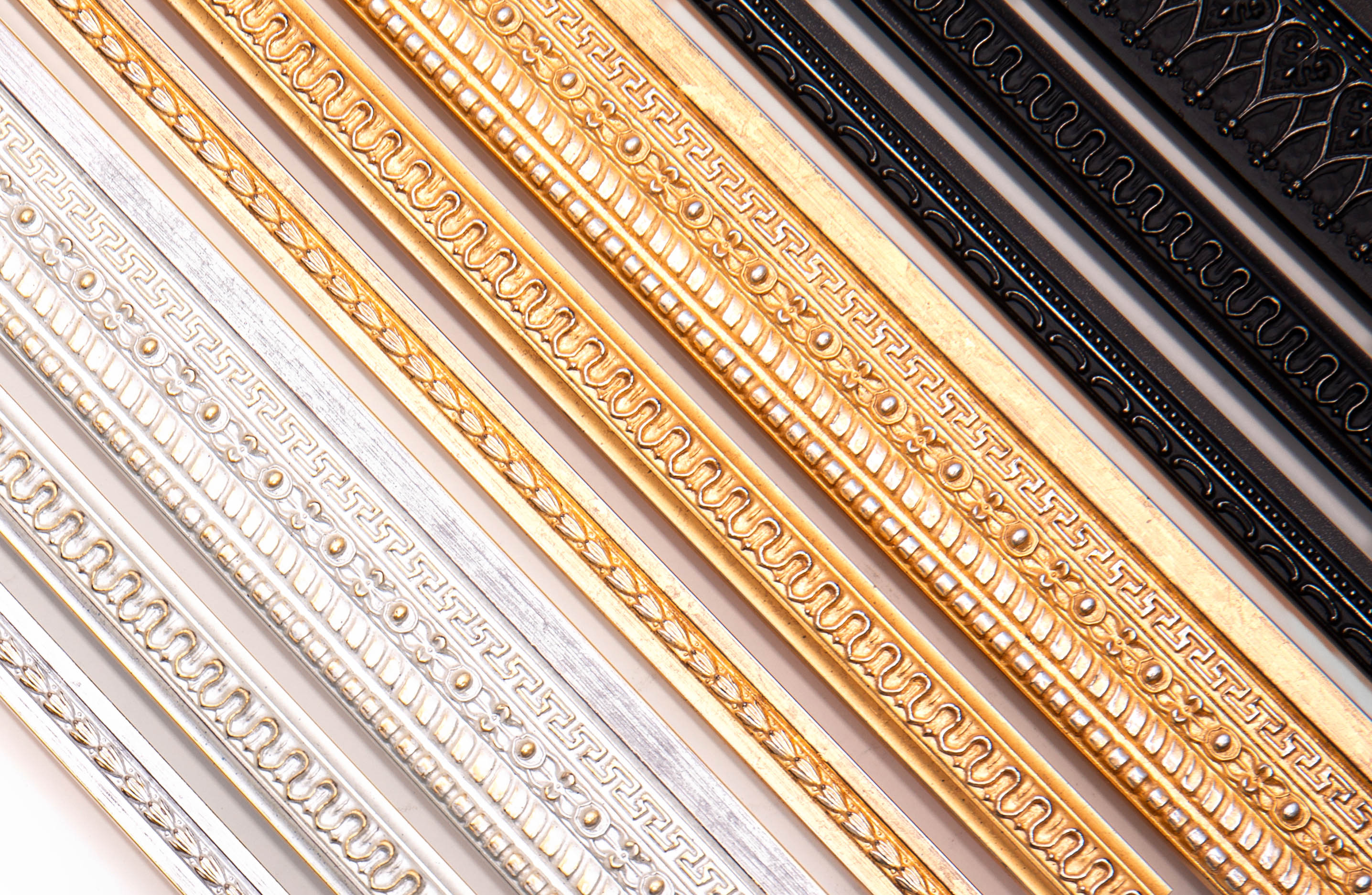 The Framebridge Archive Collection, left to right:
Archer, Dover, Brighton, Montclare, Avalon, Marquette, Palmer, Gresham and Ravenswood
So with that, by way of Canada and our office in Washington DC and our factory in Kentucky, I bring you an outsider's tour of downtown Chicago, through a Framebridge lens (see how I could've said "frame" there but restrained myself?). Hope you love these designs as much as I do. And I think they're absolutely incredible.
---
The Framebridge Archive Collection
and the Buildings Behind It
Archer and Montclare's Tulips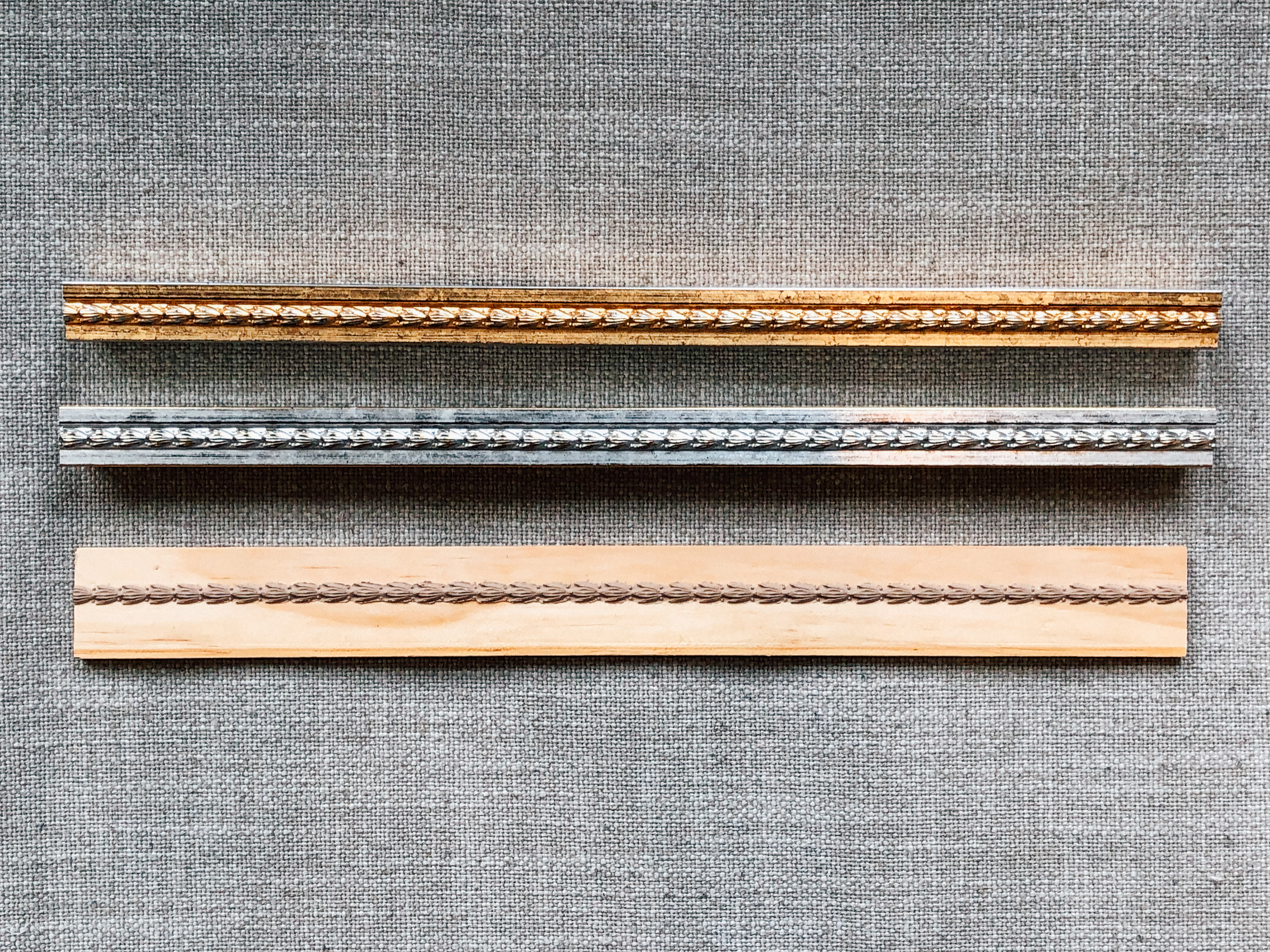 As seen in:
Dover, Avalon, and Gresham's Waves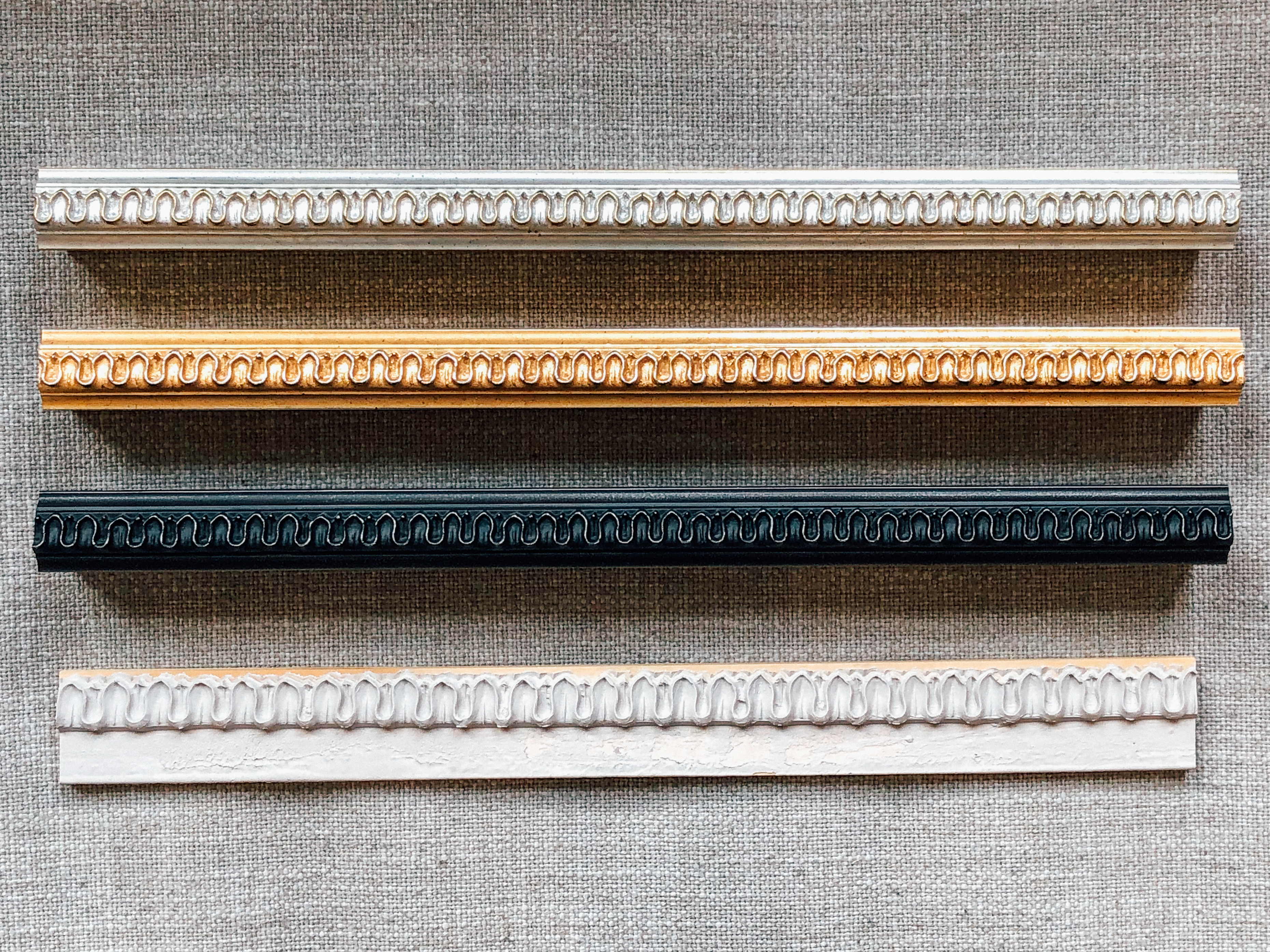 As seen in: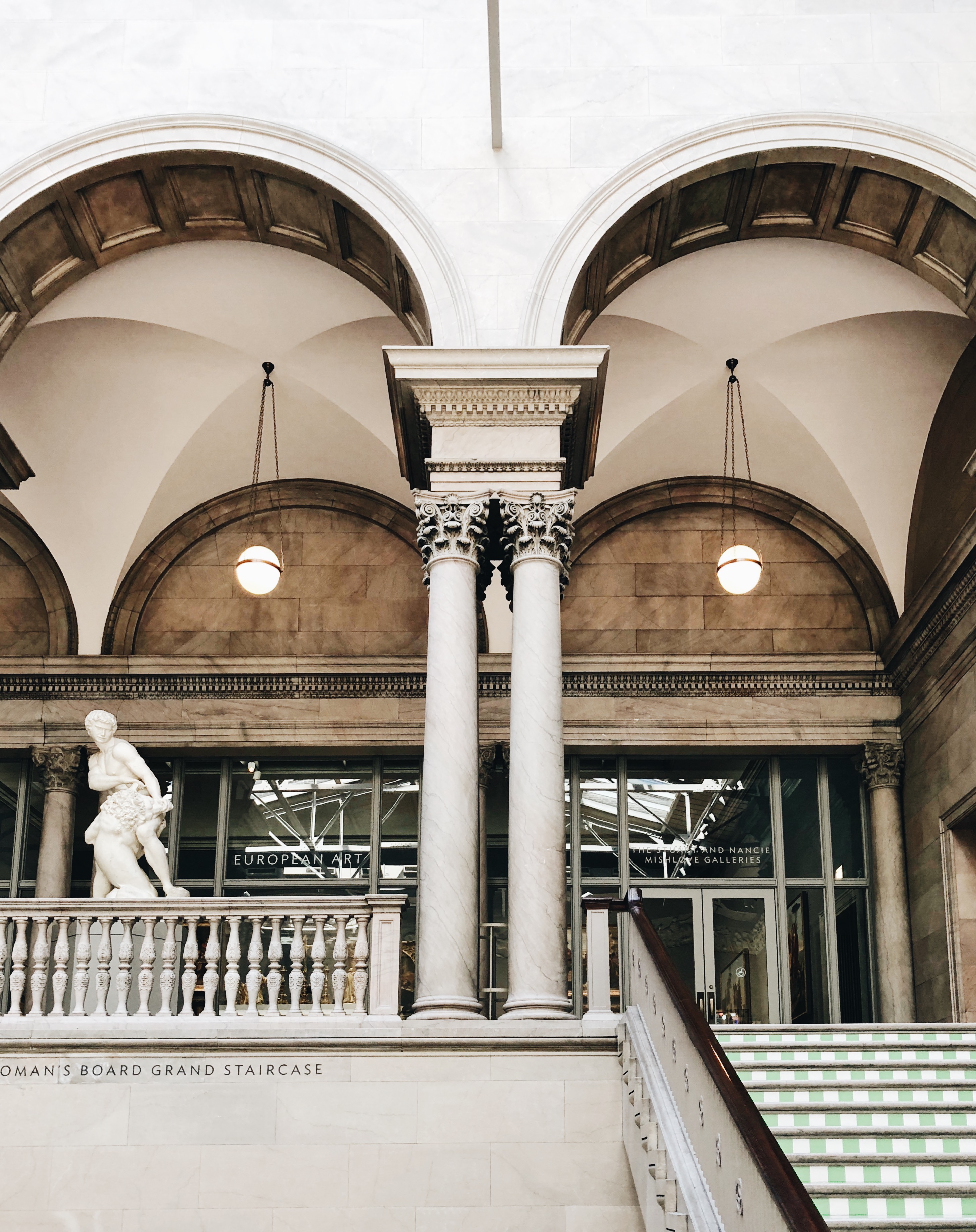 Brighton and Marquette's Ropes, Beads and Greek Keys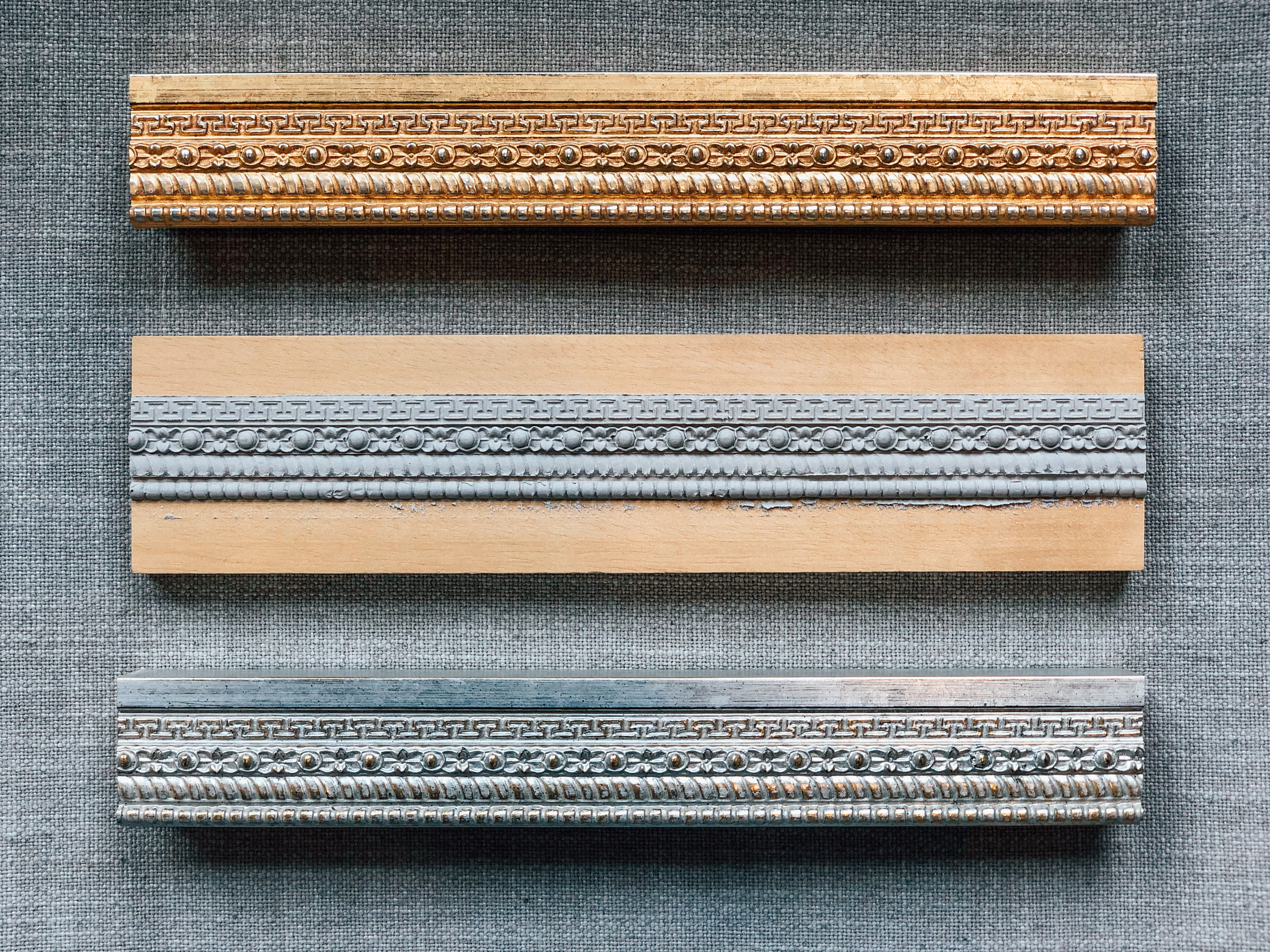 As seen in: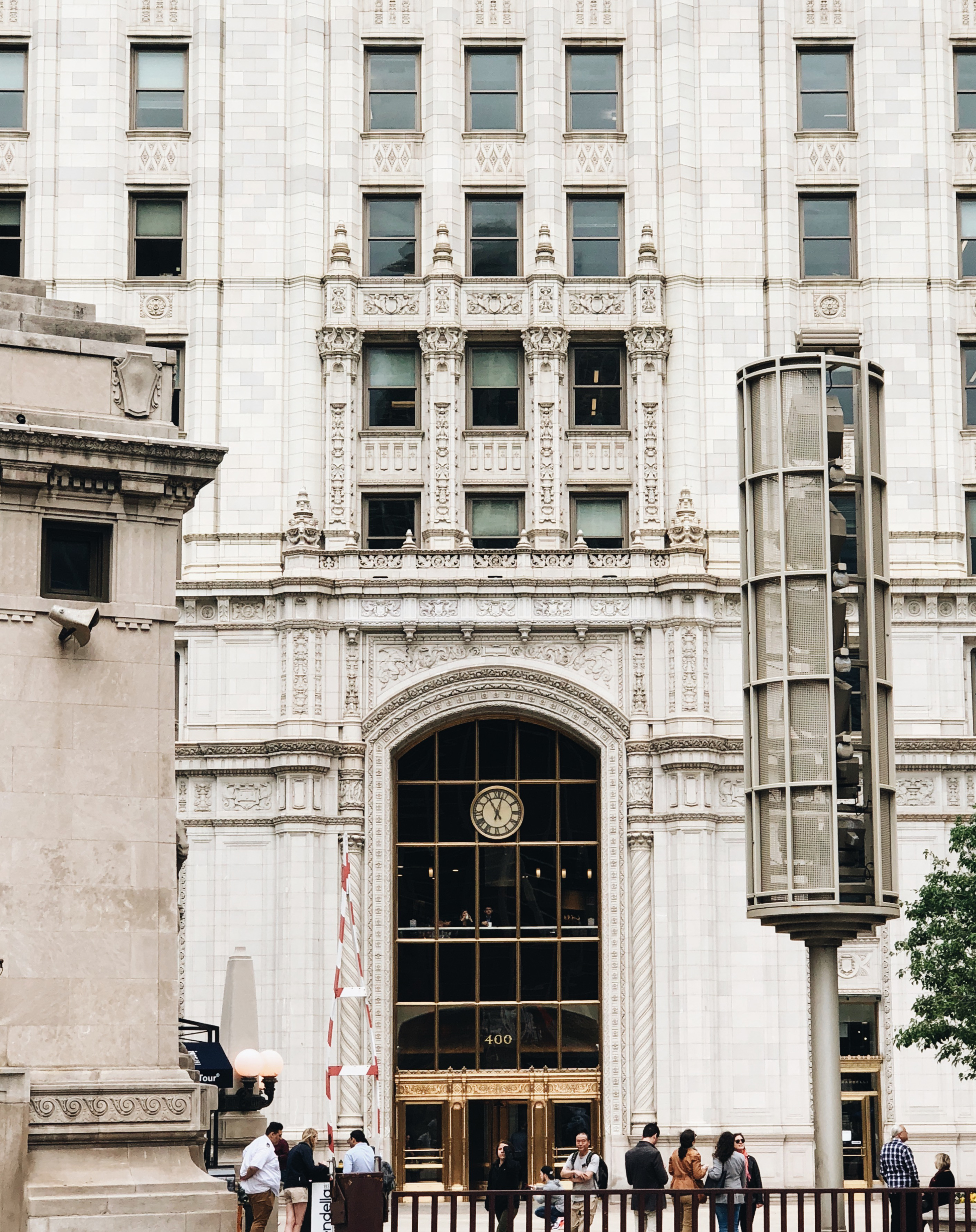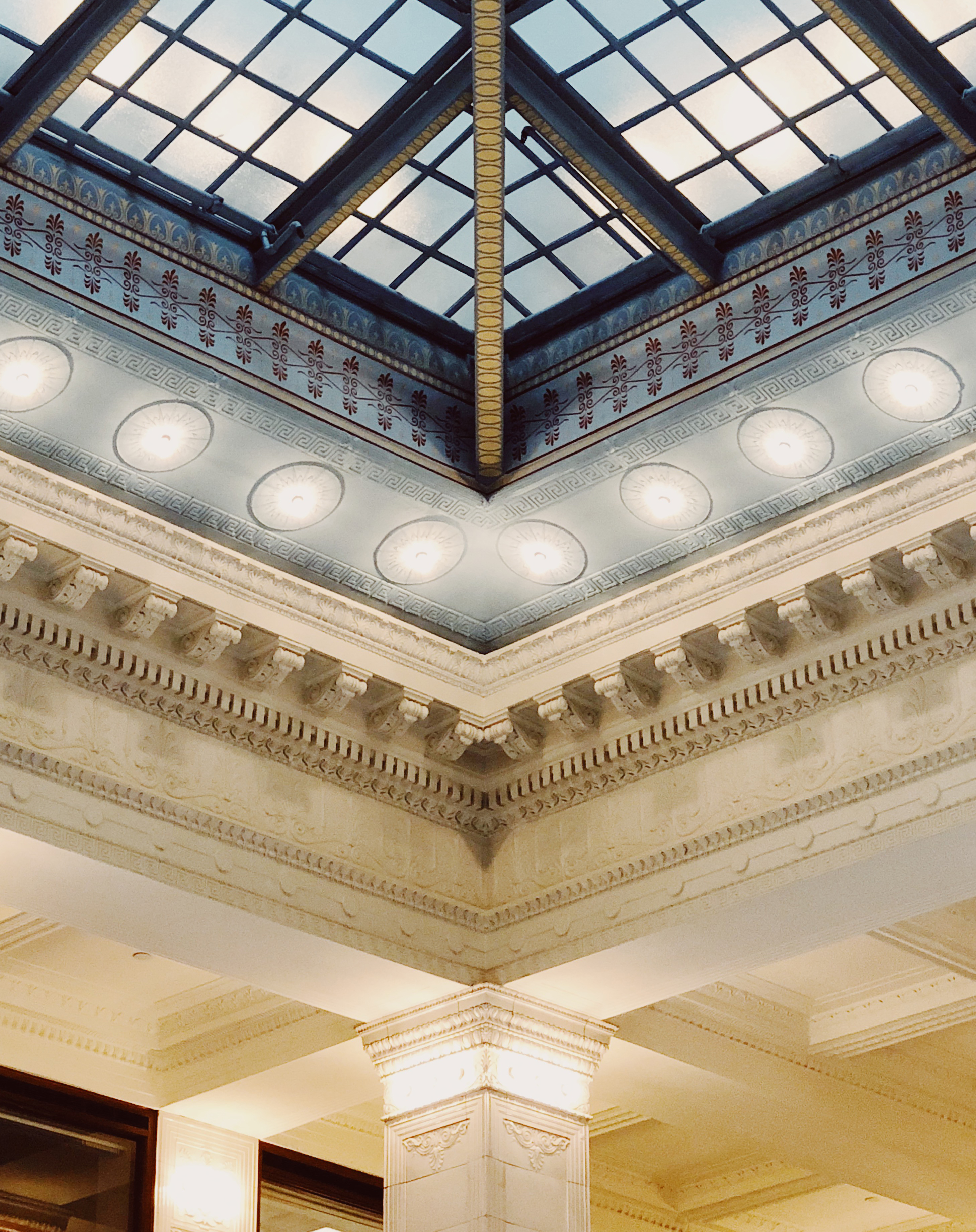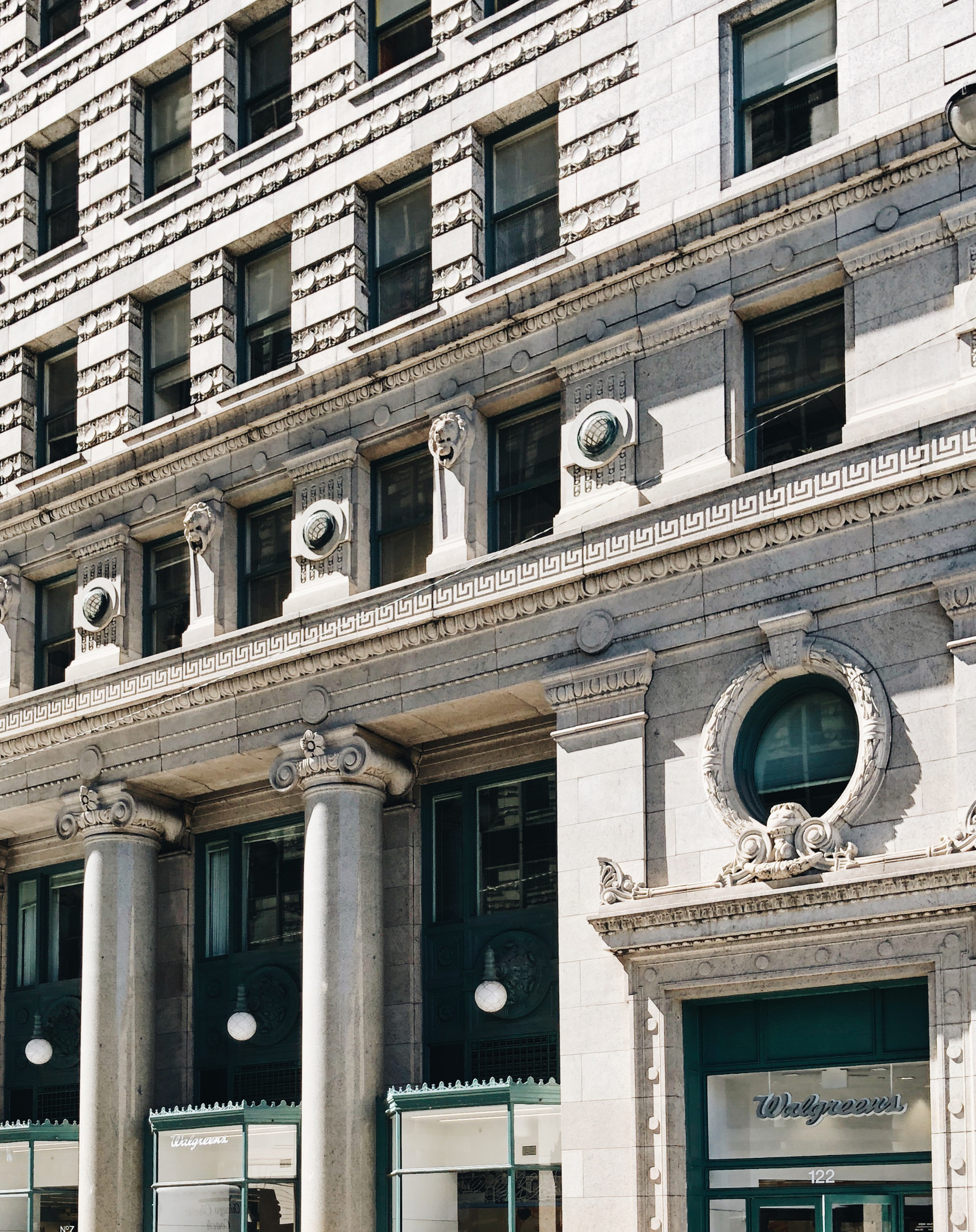 Railway Exchange Building (Beads & Greek Keys)
People's Gas Building (Beads & Greek Keys)
Palmer's Beads and Scallops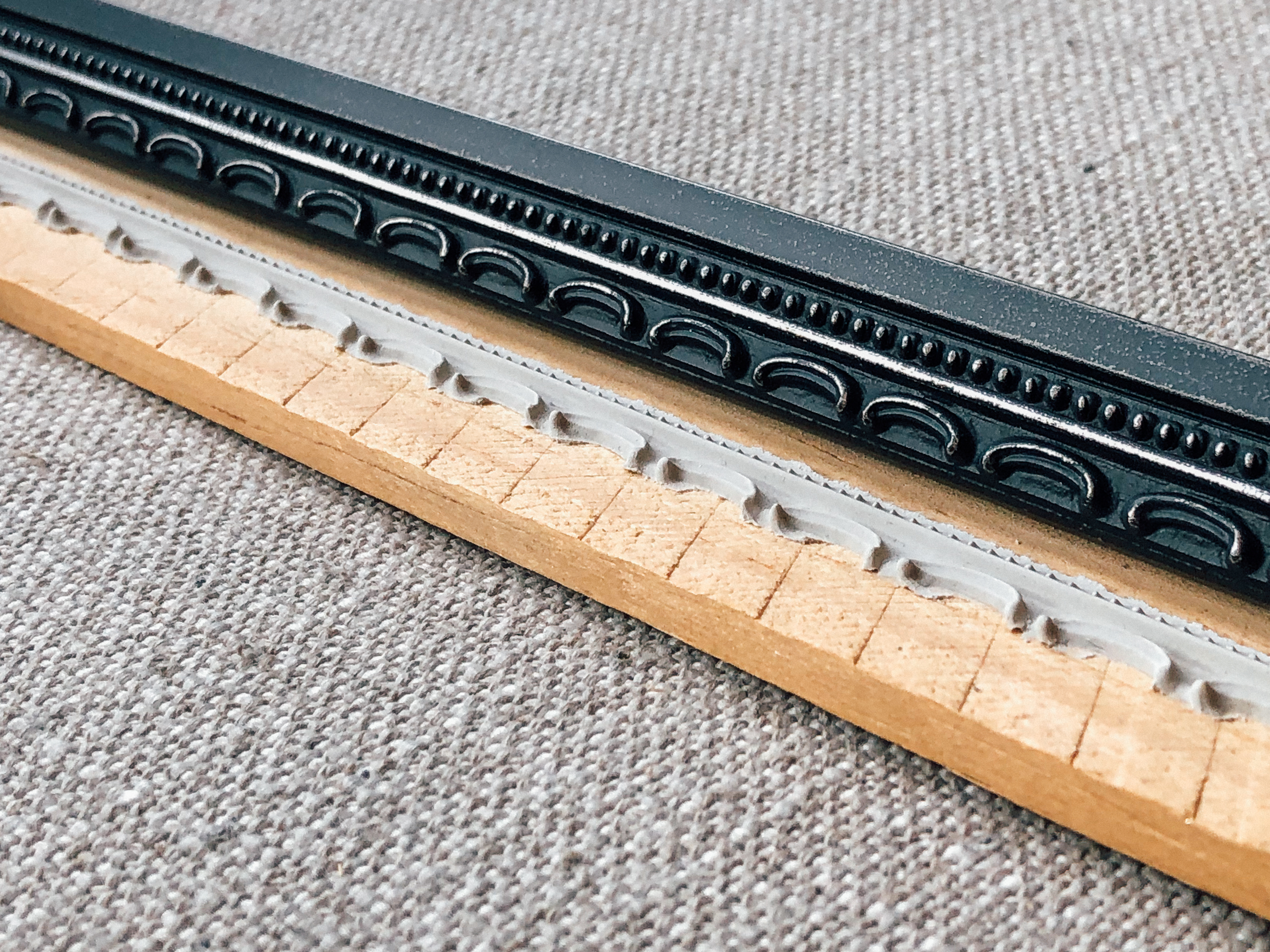 As seen in: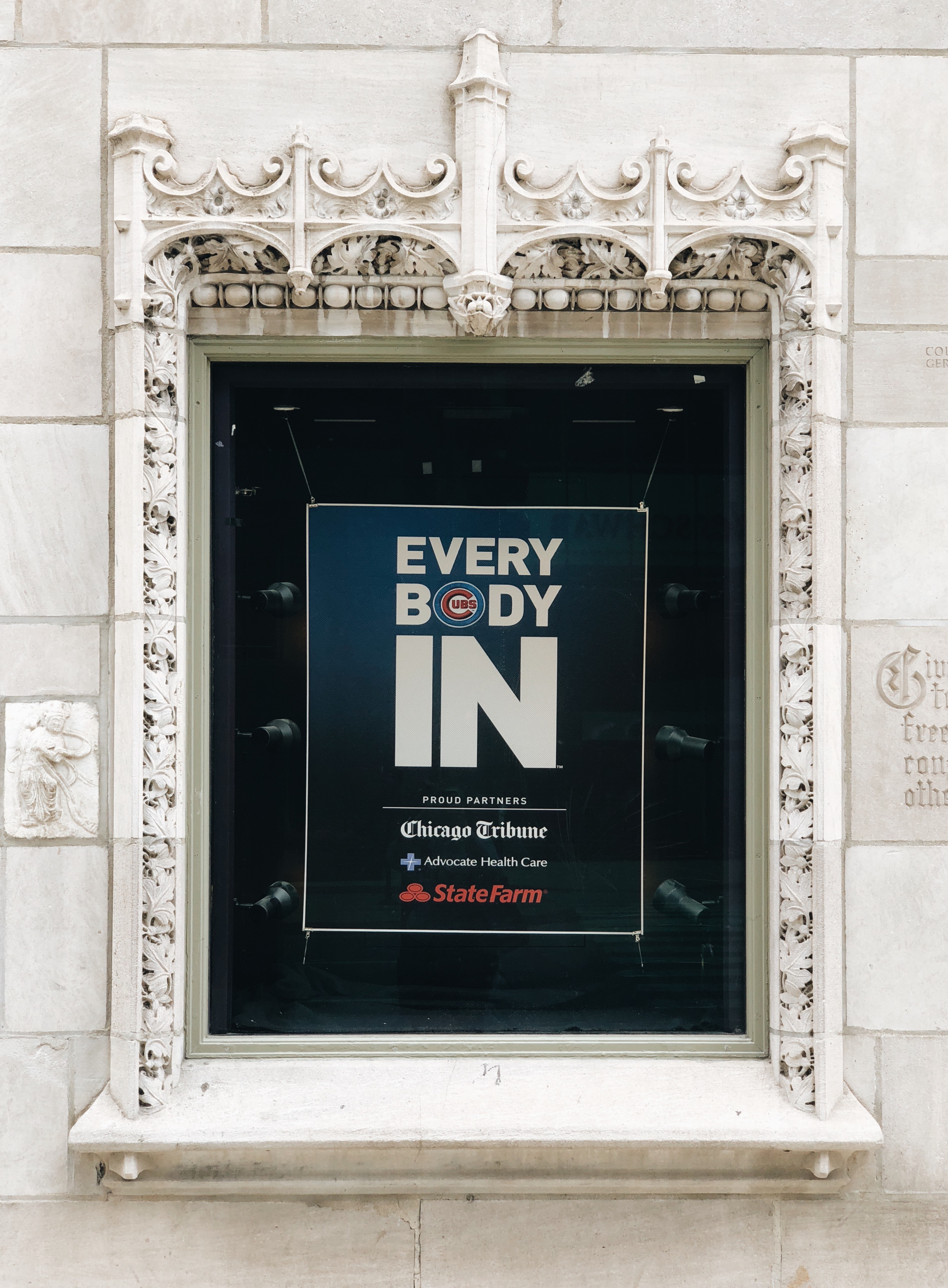 Ravenswood's Gothic Hearts and Leaves: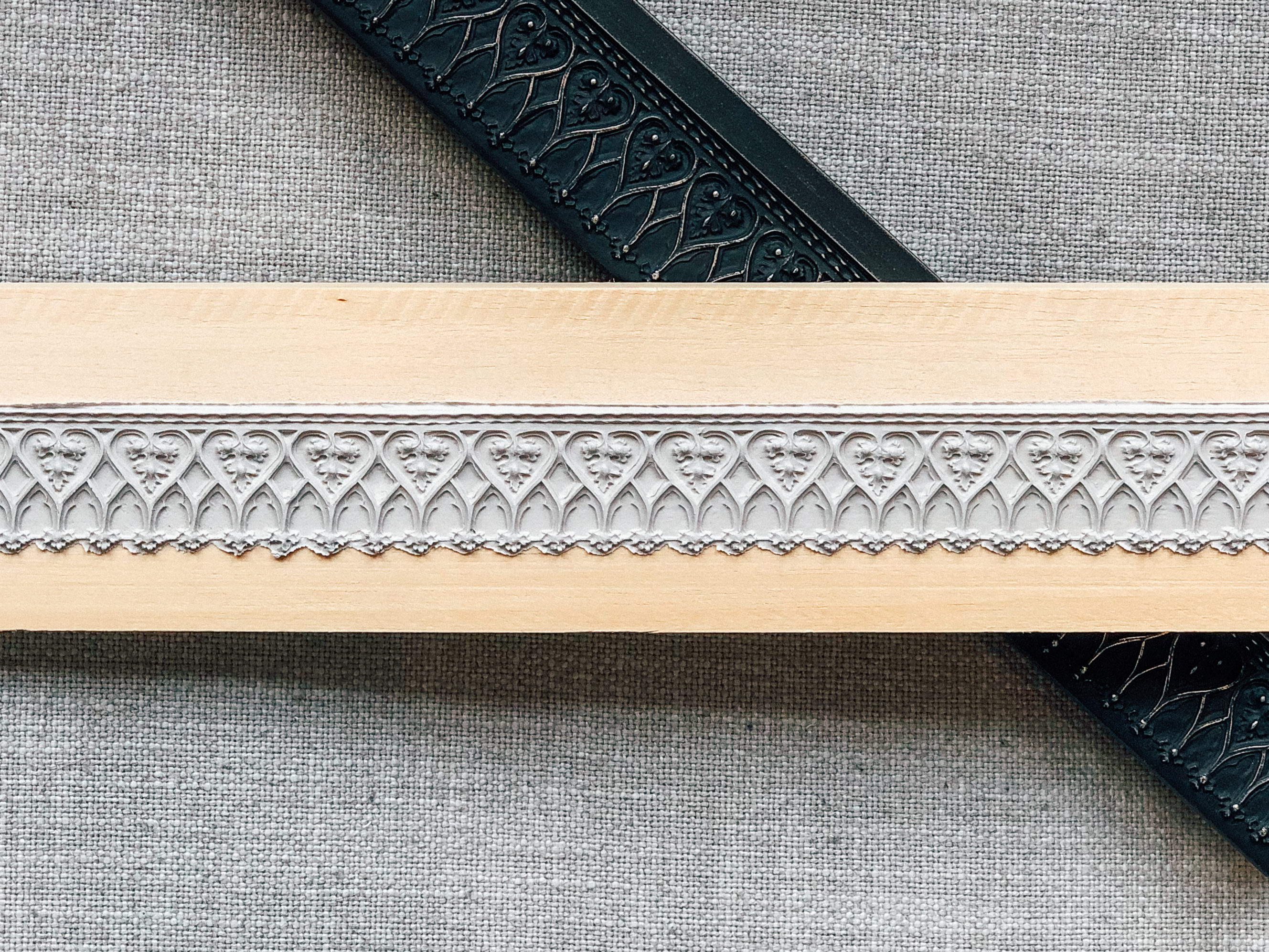 As seen in: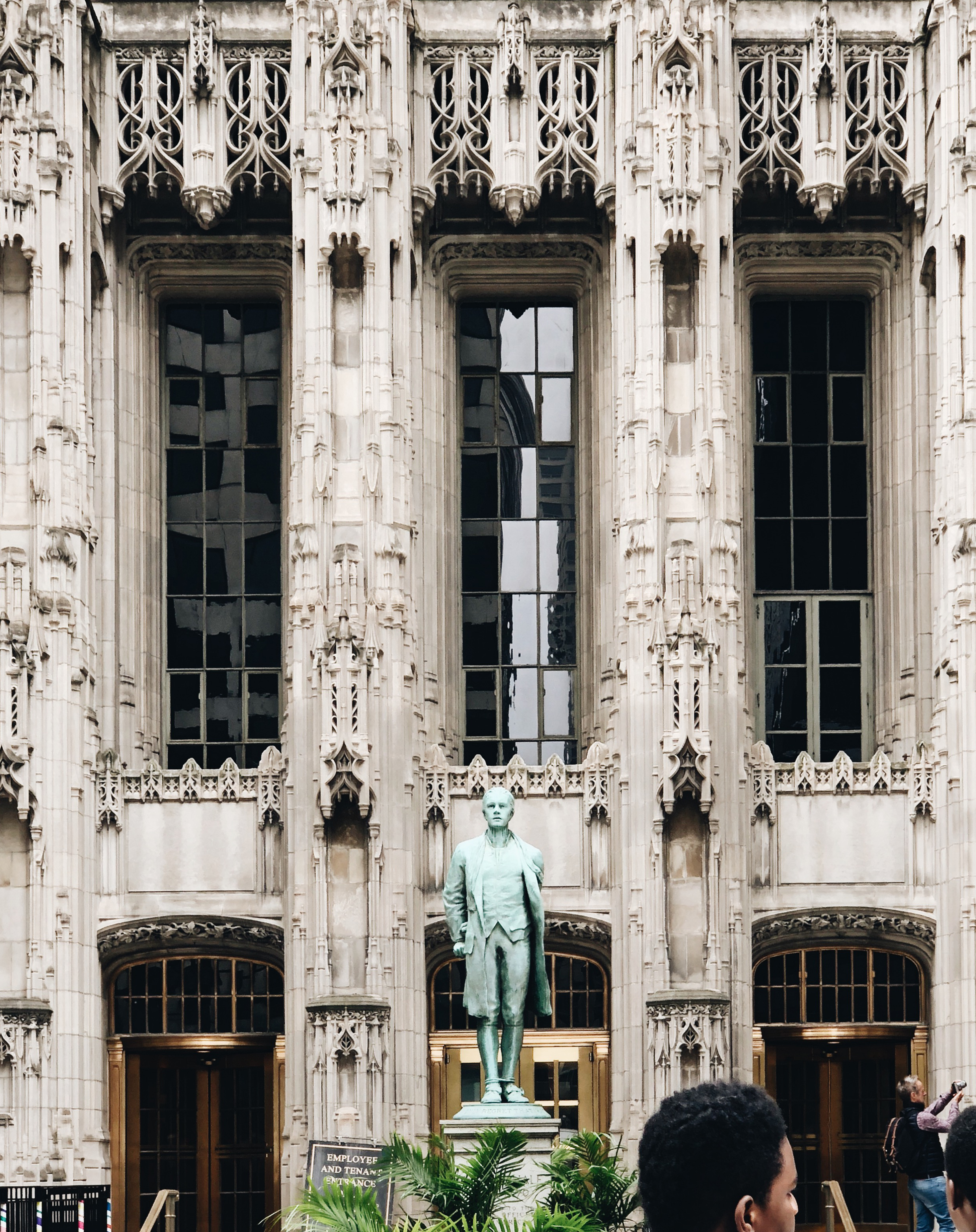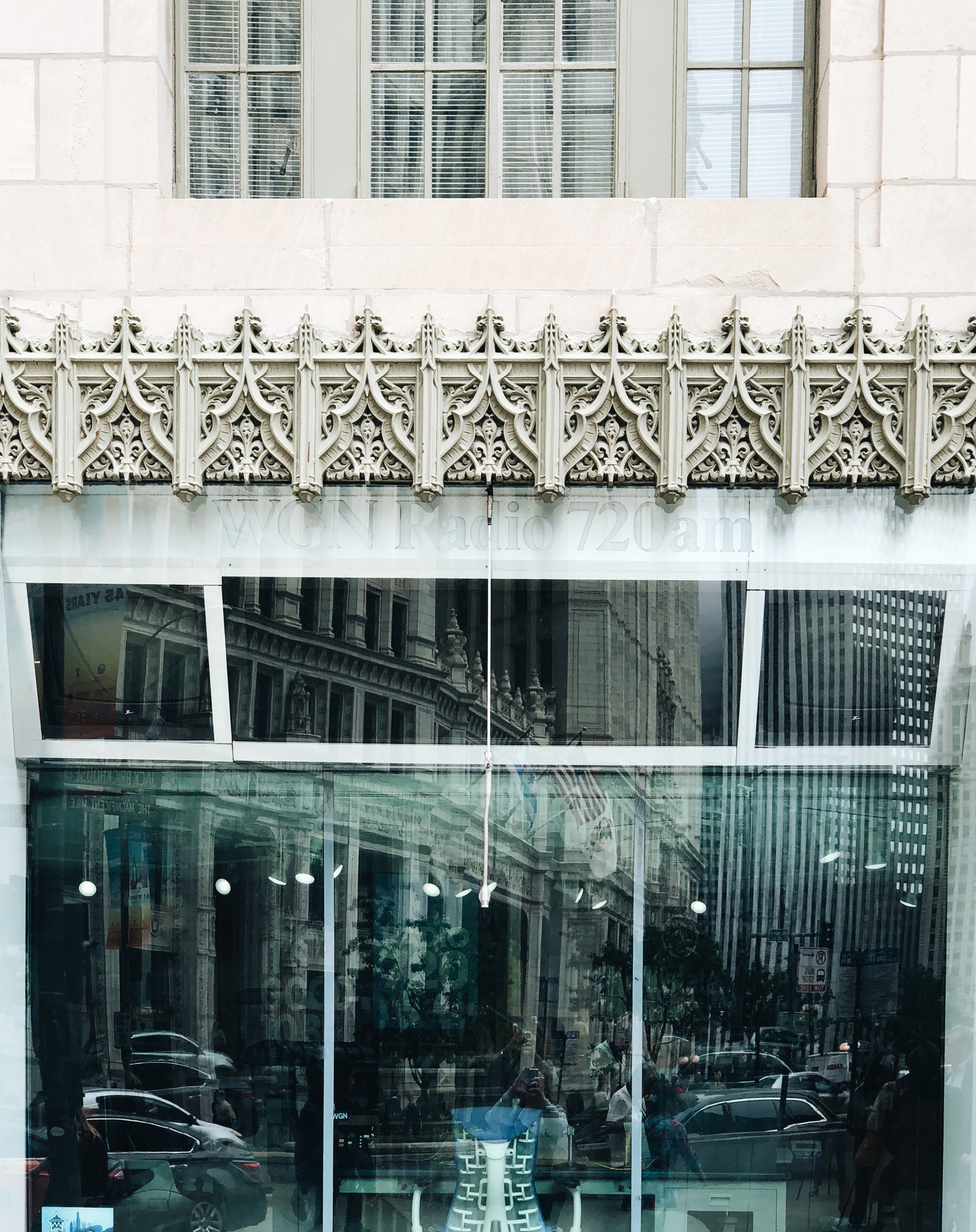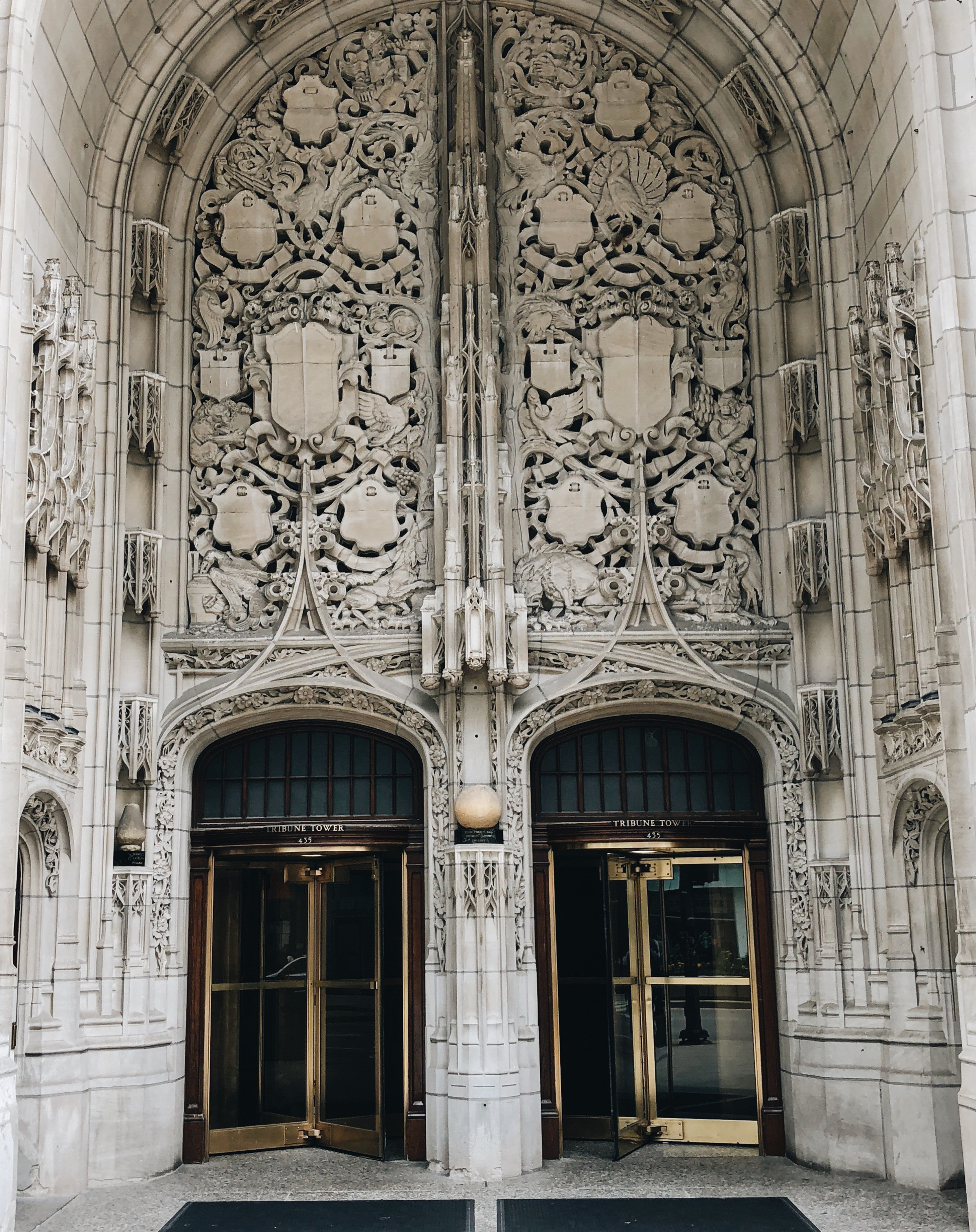 Shop the Archive Collection