Now Manufacturing PPE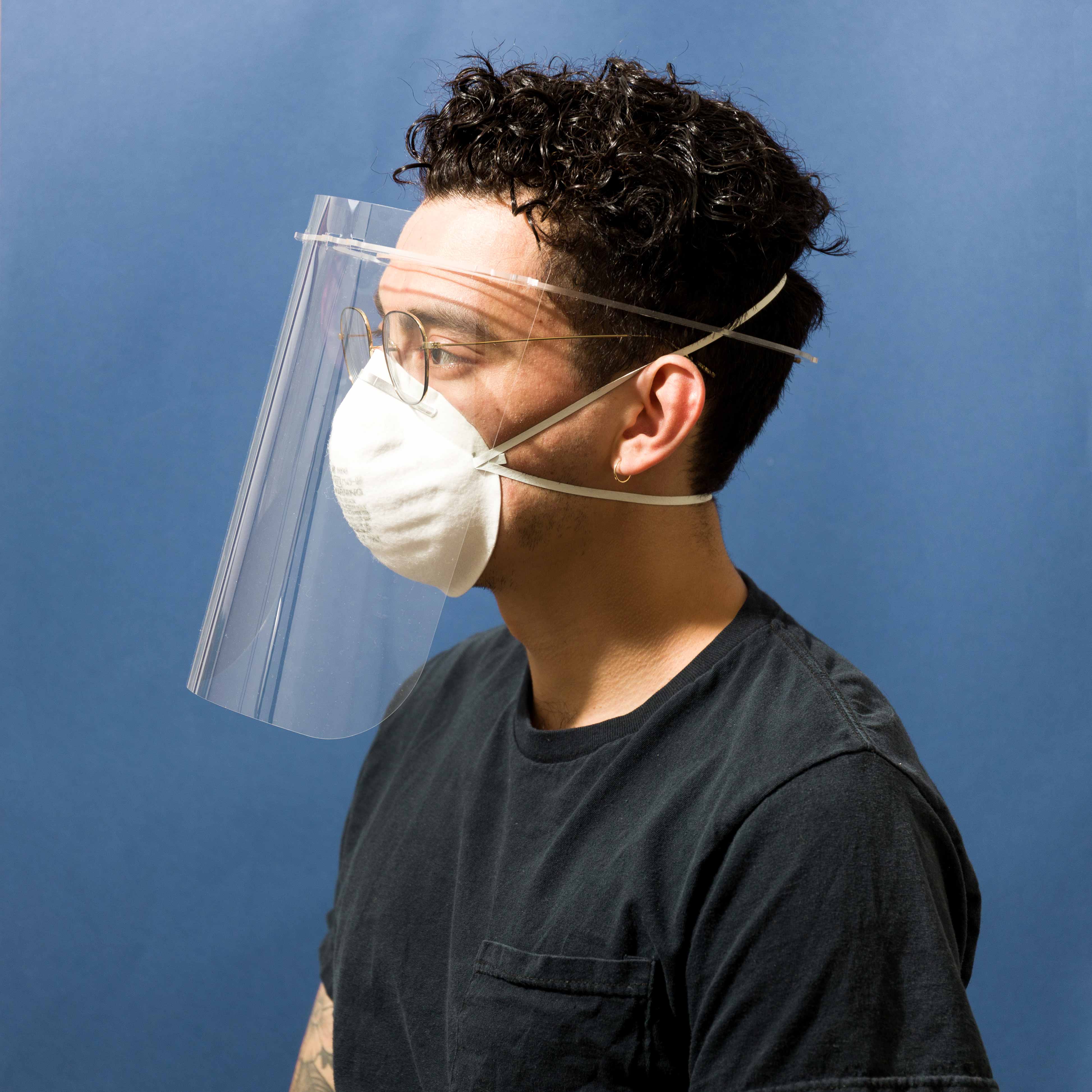 This week at the factory looked a little different. We were able to transform our manufacturing facility in Lexington, KY from making frames to producing personal protective equipment (PPE) for essential workers on the front lines of the COVID-19 crisis.
Our operations team designed an innovative new face shield using the acrylic we traditionally use on the front of frames, intended to be worn over masks, glasses and other PPE. The shield consists of two pieces—a lightweight reusable halo and a removable film shield made of non-porous polycarbonate that can be thoroughly cleaned or quickly replaced. This design is more cost-effective than traditional models ($4.50/unit) and new shields can be replaced in seconds for only $0.80/piece.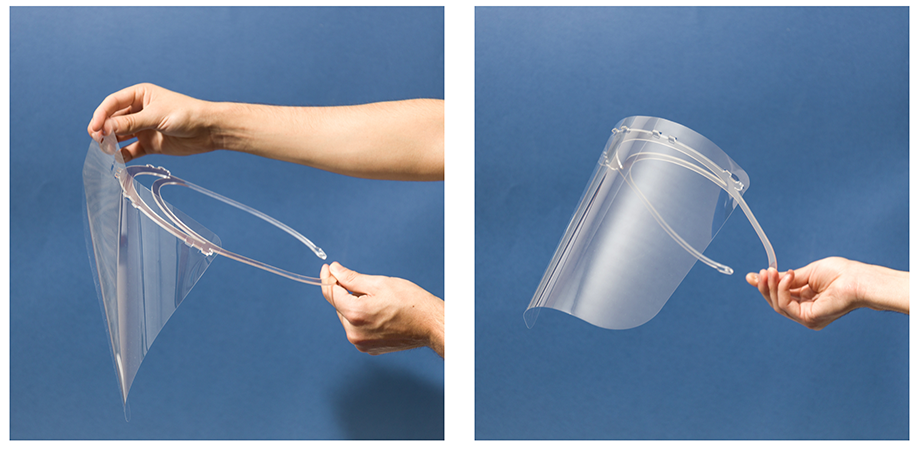 We're scaling production to manufacture thousands of face shield units a day, and we want to connect with the organizations in greatest need of this PPE. If you know of any organization that may want to purchase them, please email ppe@framebridge.com for more information.
Full spec sheet available for download here.