Mother's Day Through Generations
Alex wanted to plan something special for her daughter Colette's 6th birthday. The first step, getting her grandmother (and Colette's great grandmother) Stella Wu to visit Massachusetts from Long Island. It would be the first time multiple generations of the close-knit family would all be together in over a year and a half.
There had to be a photographer. And that photographer, Anna Wistran Wolfe, captured a beauty.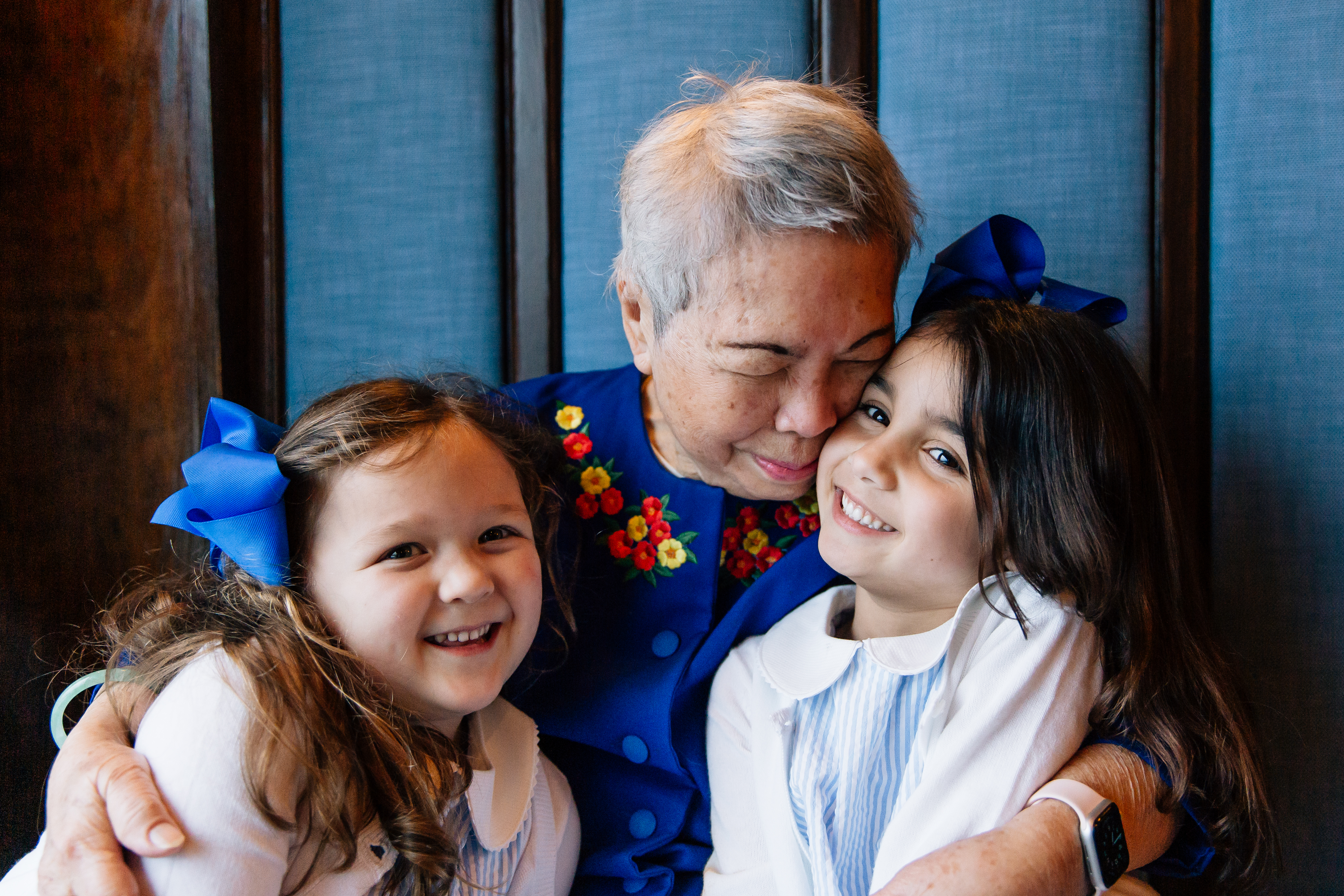 Alex loves the photo because "it is so enriching to experience multiple generations of the family." Particularly the women. In this photo is Alex's daughter, Colette, Alex's grandmother and their great grandmother Stella Wu, and Alex's niece Stella. In a family with such a powerful matriarchal tradition, this photo speaks volumes about the importance of motherhood. Particularly through the story of Stella Wu.
Stella Wu, or Tai Pau ("great-grandmother" in Cantonese) as the kids call her, immigrated to the United States in 1956 from Hong Kong as part of a refugee program with a Catholic church.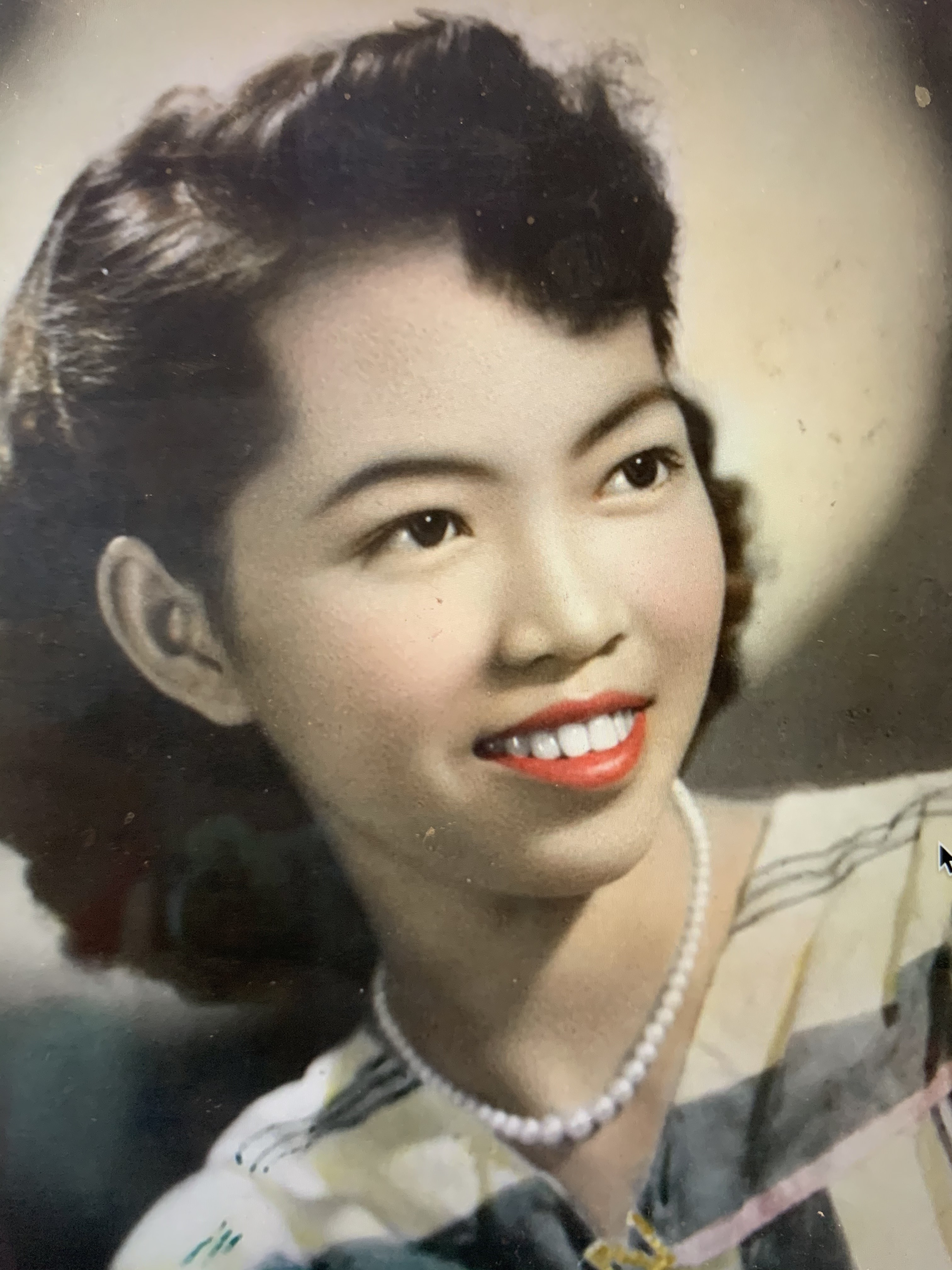 But even more impressive than her history is her disposition. "She credits her happiness to the fact that she always keeps busy," remembered Alex. "She doesn't know the word bored, that's not who she is."
Alex's most vivid memories of Tai Pau relate to sewing. When Alex would visit when she was growing up, she was dazzled by the seamstress room at Tai Pau's. Tai Pau learned to sew from her grandmother, and in addition to making an unforgettable Jasmine from Aladin costume for Alex's fourth grade play, she made Alex's mom's wedding dress—a dress that Alex wore on her wedding day as well ("I modernized it a bit!").
Tai Pau taught herself how to play violin, how to play piano, how to knit—she makes special gifts for her great-grandchildren. Today, she is learning clay, sculpture and painting.
Alex feels incredibly grateful that both she and her daughter Colette get to experience Tai Pau in their childhood. It helps Colette be proud of her Chinese heritage—she is even taking Mandarin lessons. The moments when Colette and Tai Pau speak in Chinese to each other are special.
So that's why this photo is so emotional and powerful. It is a bridge between generations, a vessel of deep, motherly love. For Alex, "family means creating a sense of belonging." Her family prioritizes spending time together, they work at being close.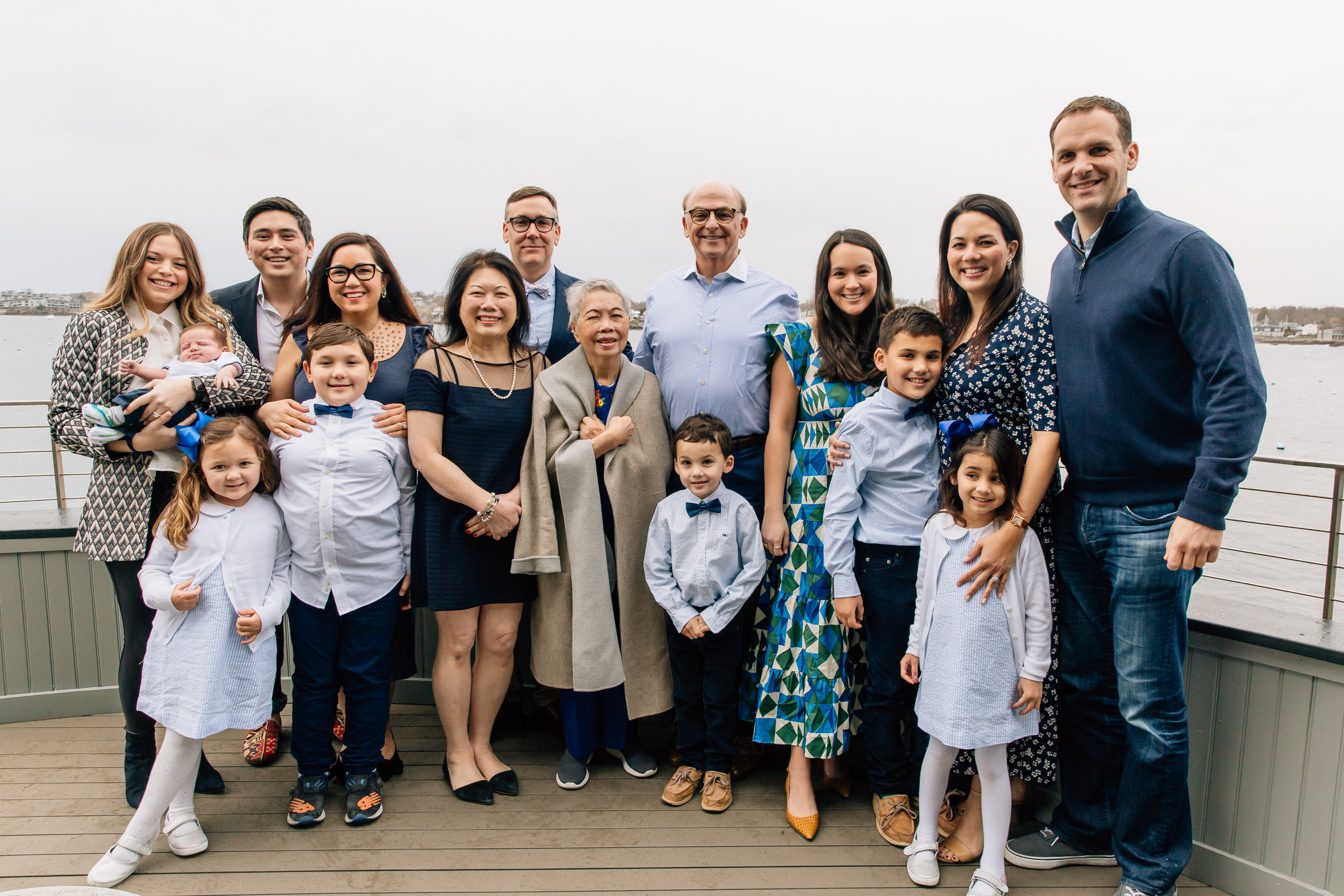 And they credit that work to the influence of matriarchs like Stella Wu. So this photo had to be a Mother's Day Gift.
To Alex, Mother's Day is a day to celebrate "the love and care and sacrifices that go along with being a mother." Because, "the care and love and empathy required for motherhood make the world a better place."
Stella Wu, Tai Pau, whatever you call her, knows that every day that she sees this frame. It is a symbol for the love she passed down through her mothers and daughters all the way to Colette, who one day will be a Tai Pau in her own right.
Have a motherly story to tell?