Most Likely Italy, 1910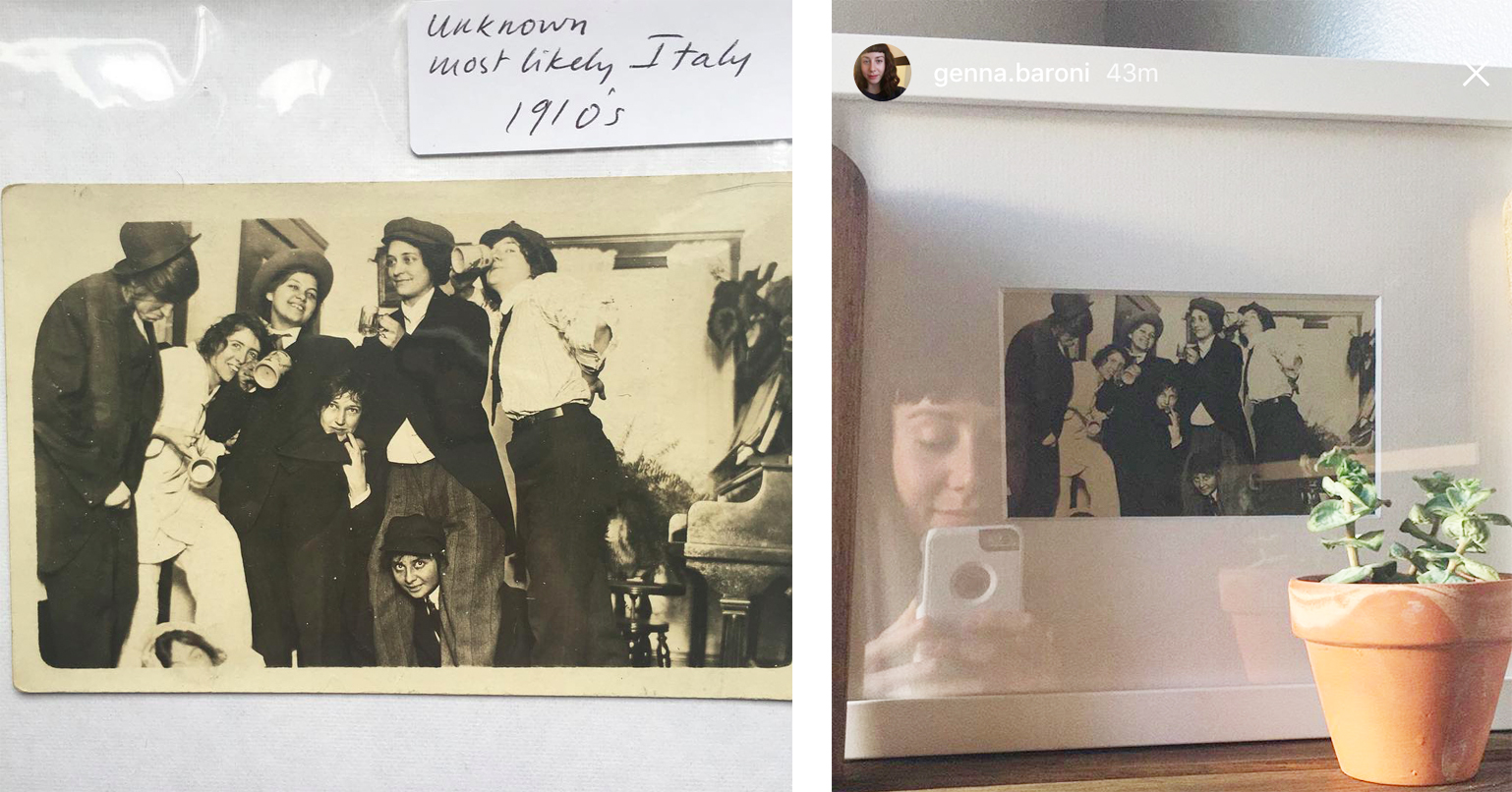 Smiling, drinking, and laughing,
these trouser-clad women are having a blast.
When Genna found this vintage photo at Chisholm Larsson Gallery, she was immediately drawn to these lively young women and the mystery behind their photograph. "A strange and beautiful find at a poster store in Chelsea. The tag said 'Most likely Italy, 1910.' These women are so boss, and I feel like I'm in good company when I look at this picture," Genna said. "When my live-in boyfriend and I broke up I decided to do a bunch of things that I was always pestering him to do. One of them was to frame this picture. I'm really glad I did."
Here's to women living their best lives, in 1910 and now.
You Might Also Like...