The Most Common Zodiac Signs in Every State
Look up. Those bright stars are more than celestial bodies light years away. If you're an astrology buff, they carry meaning about your life and personality. We'd bet even skeptics check their horoscope once in awhile. Us being the curious folks that we are, we took a highly scientific approach (read: light browsing of 2017 Census data) to see what the most and least common zodiac signs are in each state and how they might influence style choices.
We got a little starry-eyed and couldn't help but pair the results with frames in our collection. Is yours a personality match?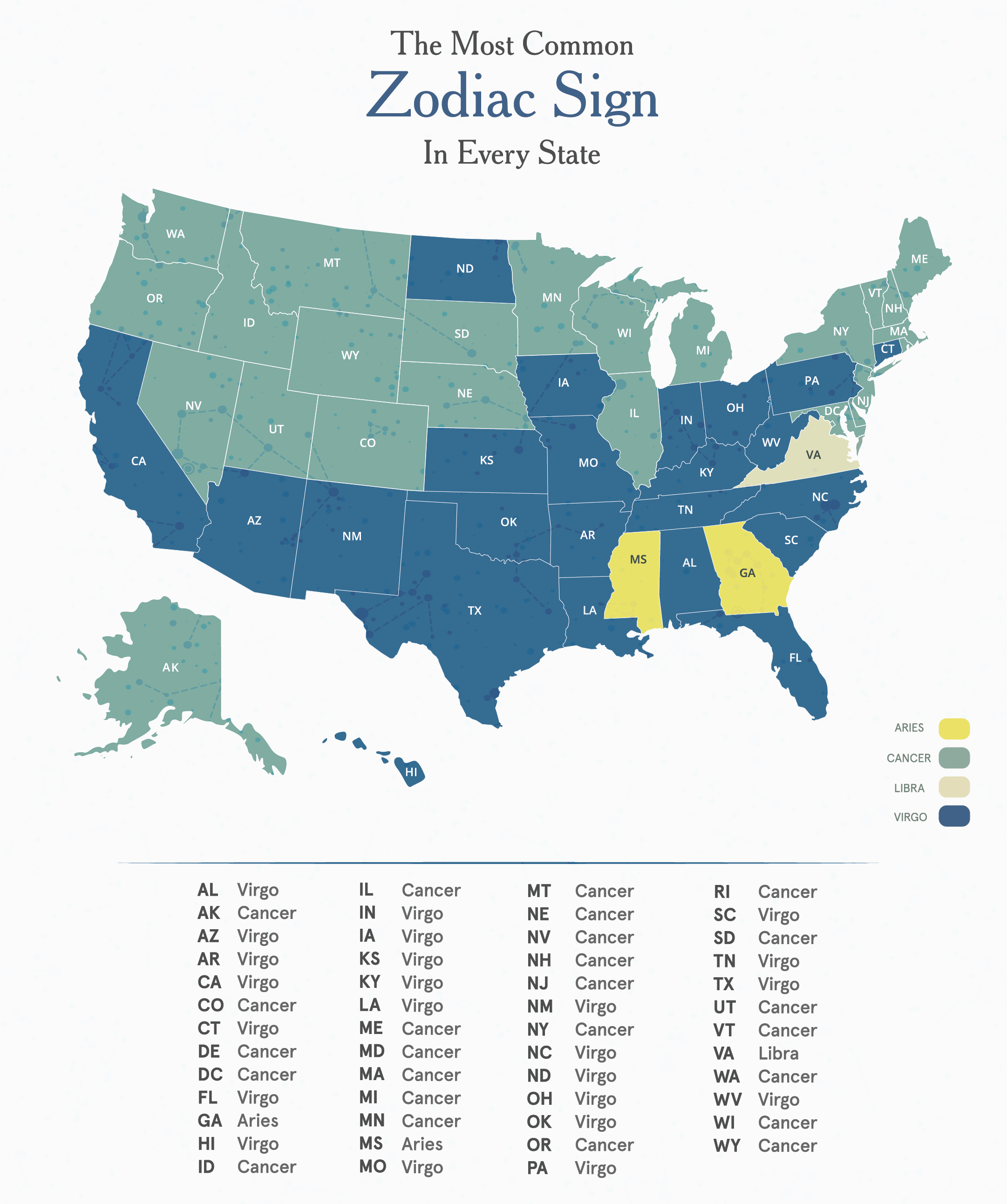 According to the census, there was an influx of warm-weather babies in 2017. Cancer, Virgo, Aries, and Libra were the most common zodiac signs around the US. Cancers, born between June 21-July 22, claimed a whopping 25 states! They are generally characterized as being nurturing and supportive. Virgos, born between August 23-September 22, came in a close second with a respectable 23 states and have similarly comforting traits – modesty, humbleness, and altruism.
Aries, the extroverted and optimistic leader, was the most common zodiac sign in two states, Georgia and Mississippi. Libra, the balanced and easy-going introvert, only claimed Virginia as its dominion.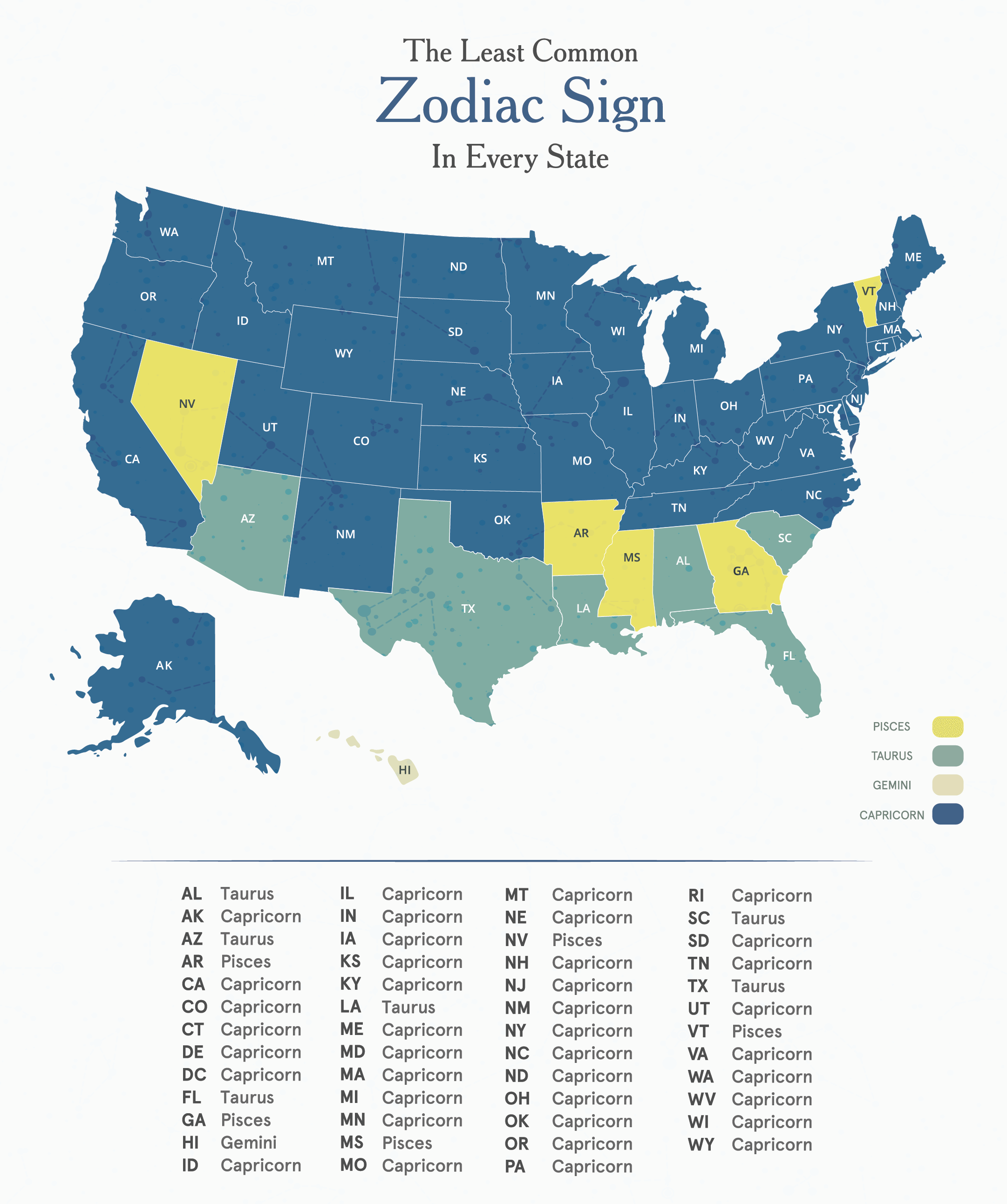 On the other side of the spectrum, we found that Capricorn was the least common zodiac sign by a surprisingly high margin – the sign was the least common in 39 states! Capricorns are characterized as being patient, driven, and kind. And, according to our research, they are a rarity among the nation. If your birthday falls anywhere between December 22-January 20, you are among a group of very special people!
The other signs that rounded out this list were Pisces and Taurus, with 5 and 6 states each, respectively.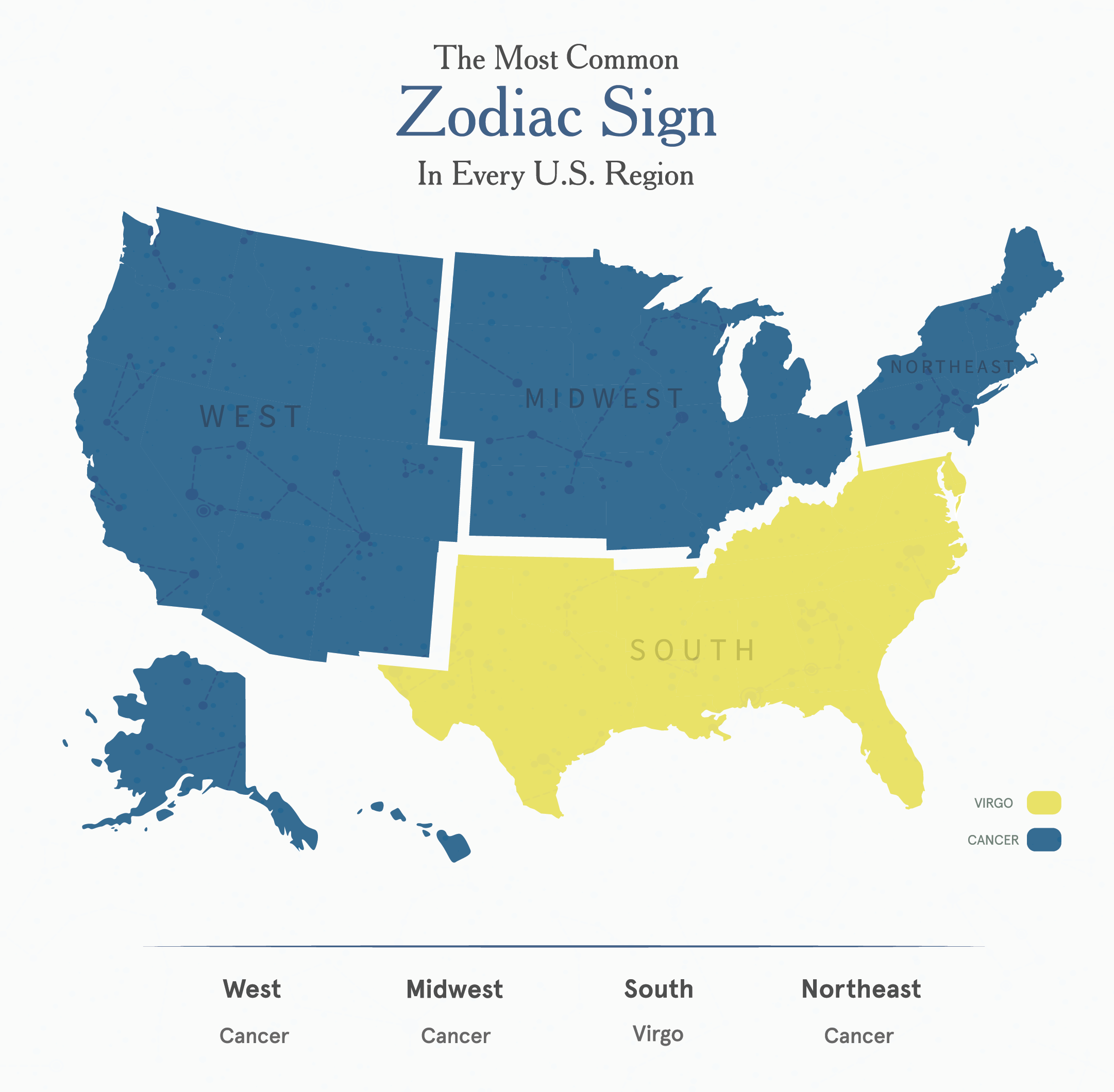 We also wanted to scale out to see if there were any trends to be seen across the nation. We found that Cancer was the most common zodiac sign in every region but the South, where Virgo is the most common. And, since Capricorns were the least common zodiac sign in the vast majority of the states, it made sense that it was also the least common sign for each region.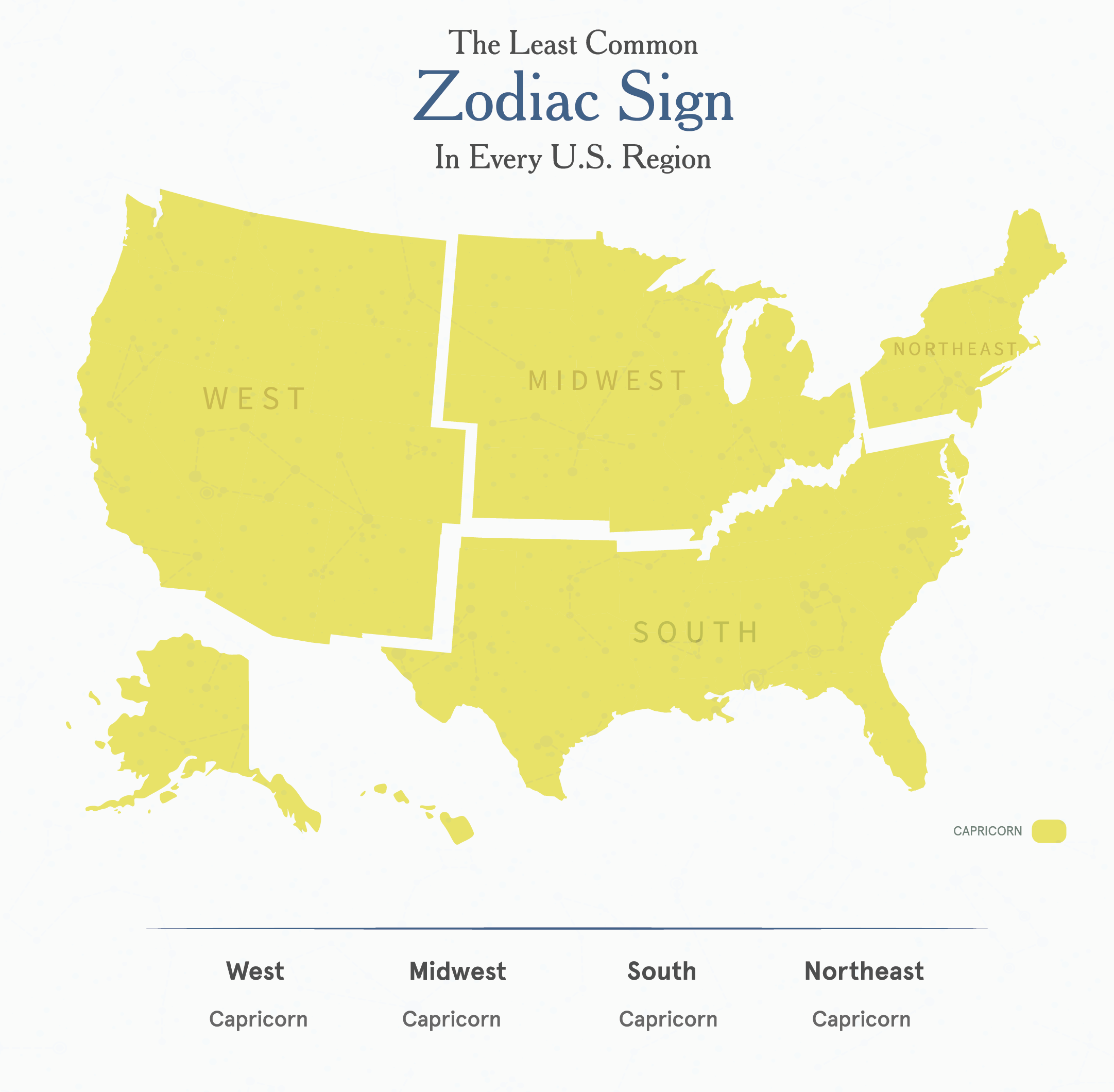 Interestingly, when looking at the second-most common zodiac sign in each state, the signs seemed to switch places with each other. In the majority of the states where Virgo was the most common sign, Cancer was seen to be the second-most common sign and vice-versa. We did see some diversity with the introduction of Gemini and Scorpio signs in the categories, however.
But, once we introduced the third-most common zodiac sign into the equation, we started seeing some diversity with a ton of Leos and a sprinkling of Scorpios.
Now that we've revealed the majority of our data, see how we paired some of our most popular frames with each zodiac sign. Did we get it right?