Moroccan Excursion
It's no surprise that travel photos are among the most Framebridged (although wedding and family photos are up there too!). But it's not every day we see an entire gallery wall dedicated to one special trip. In Porsche's case that special trip was to Morocco with a group of friends who got together for an unforgettable excursion.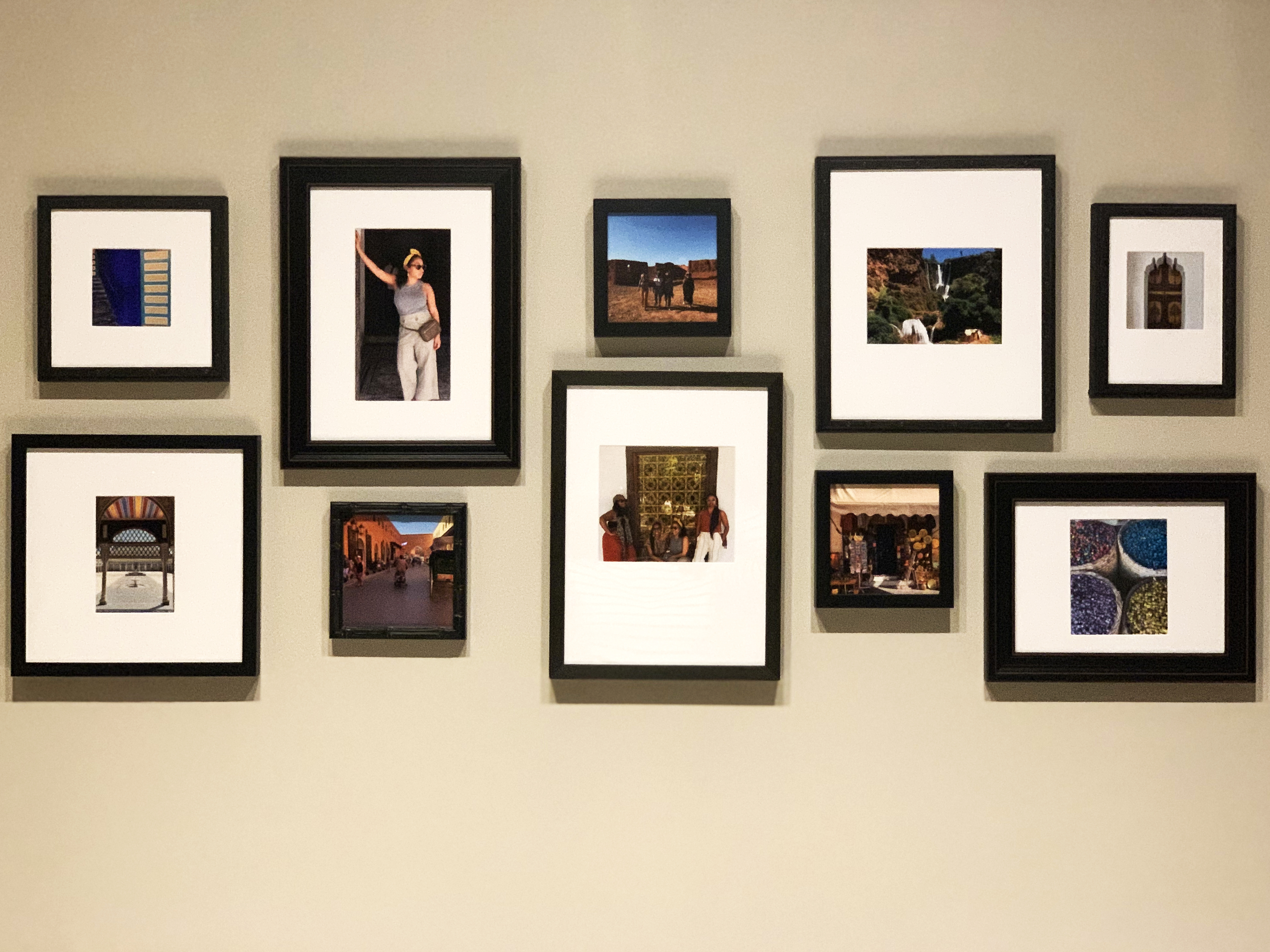 "This was a special trip for us for multiple reasons, but mainly that it united a group of friends together from across the country for an experience of a lifetime!" she says.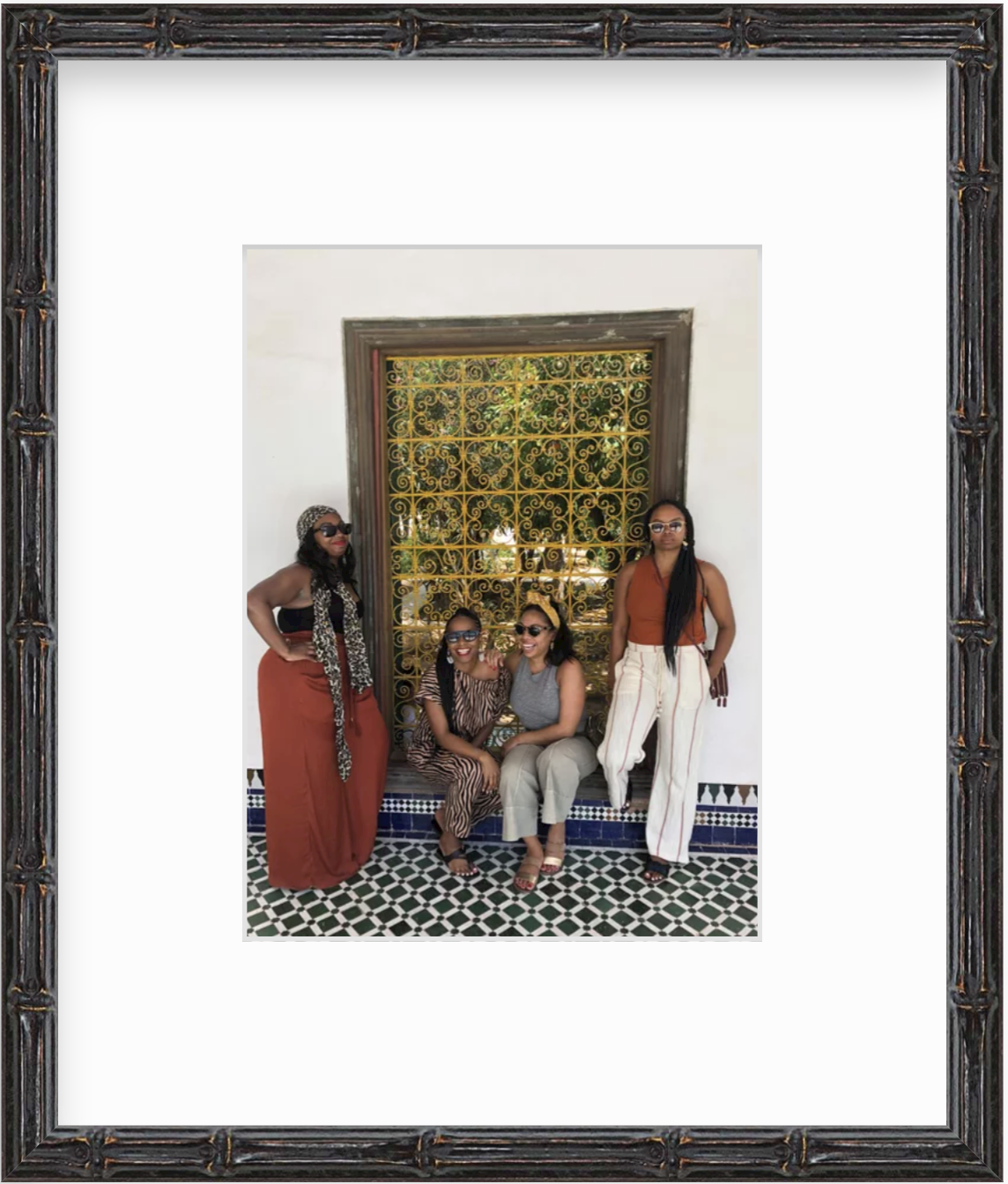 "On our first exploration day of Marrakesh we decided to explore the Bahia Palace to reconnect with our royal roots #blackgirlmagic."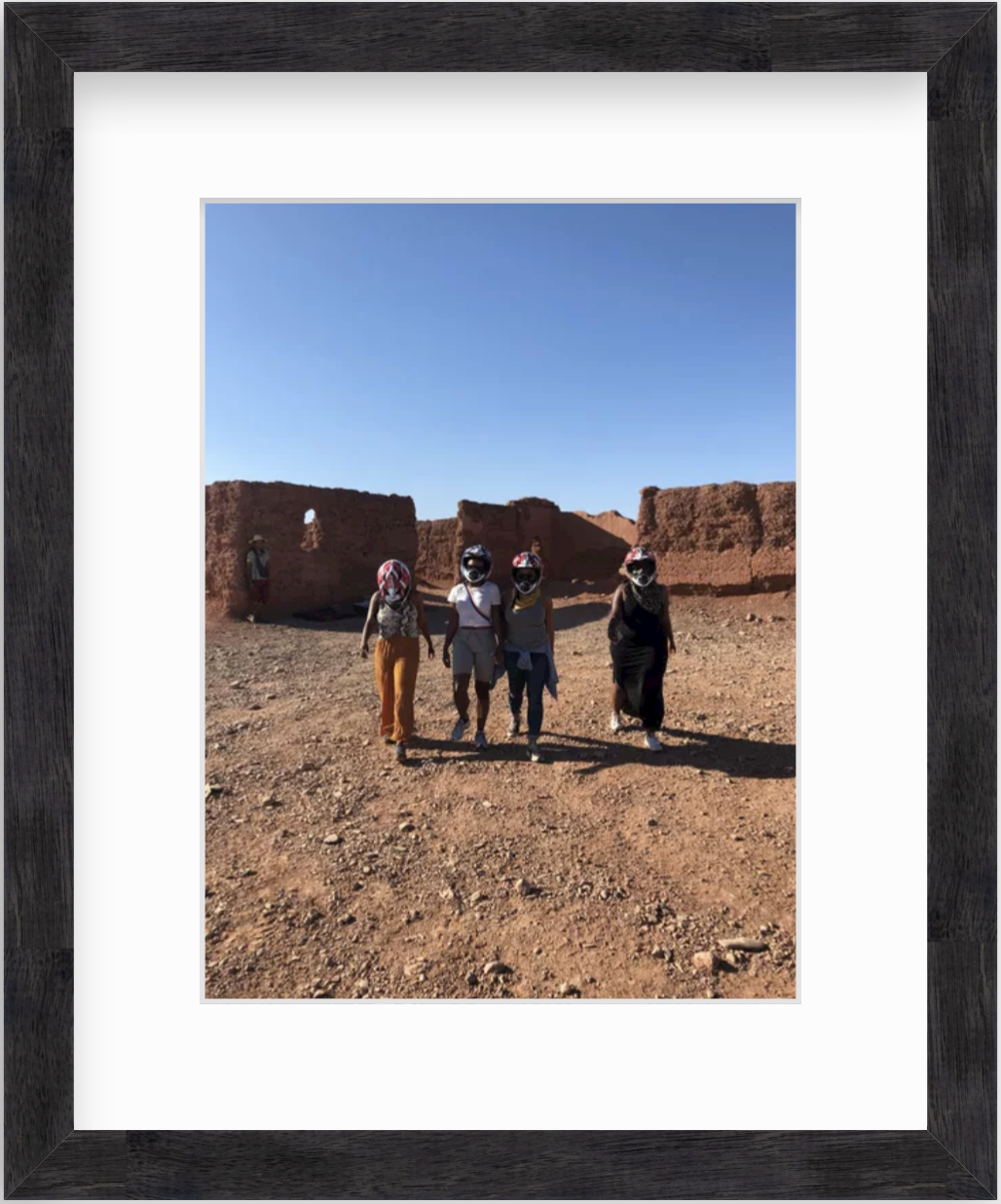 "For the finale of our Moroccan excursion we explored the desert during sunset on ATVs, this photo captures our sense of adventure and mischief."
These photos were so inspiring to us, we had to include them on our own in-store gallery wall in Atlanta at Westside Provisions! Porsche went on another (much closer) excursion the store to visit.
Have a special trip worthy of a gallery wall?