Art We Love: The Met Collection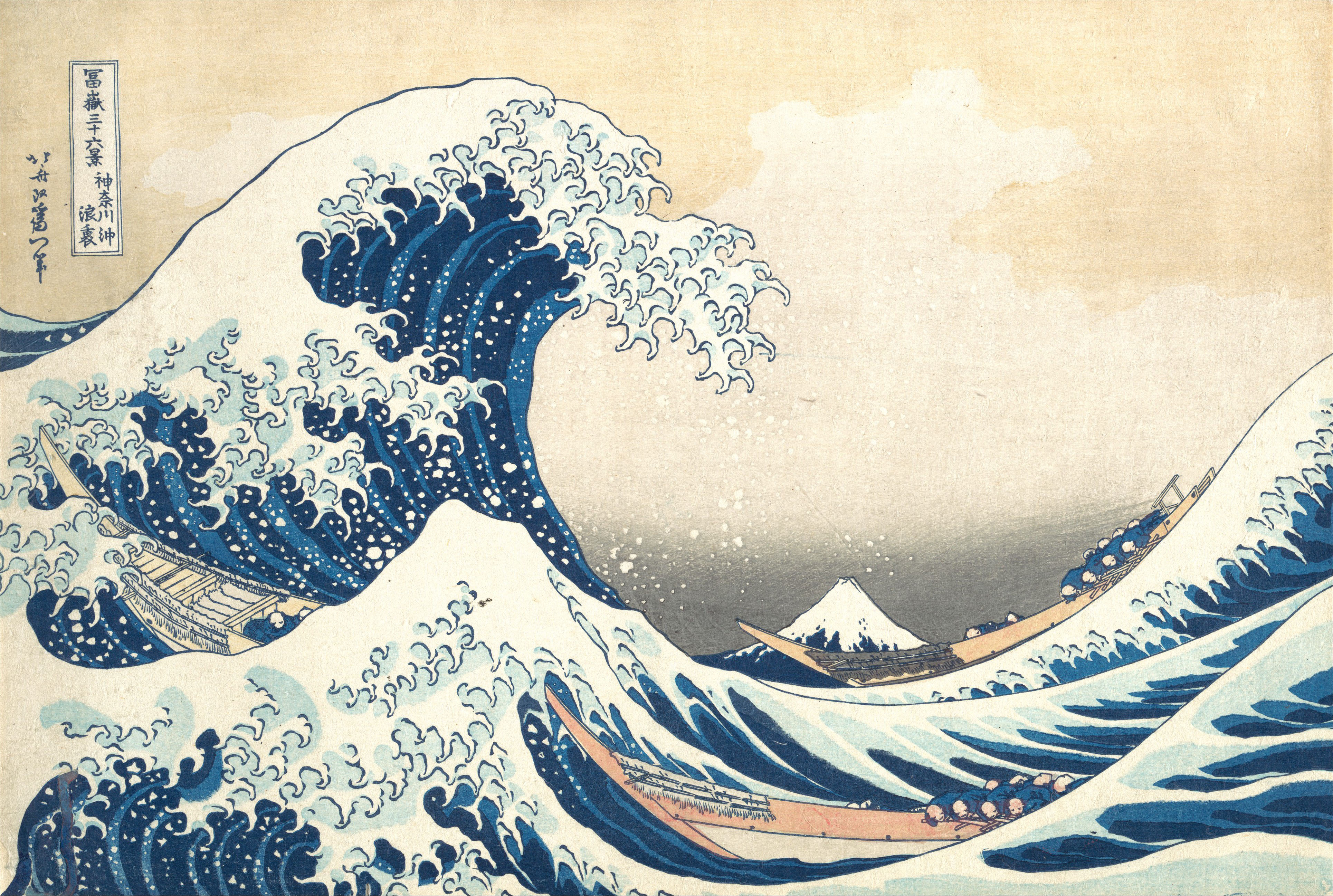 Attention, please! The Metropolitan Museum of Art recently released over 400,000 high res images from their amazing collection. What does that mean? You can print and frame your favorite Monets, Manets, and everything in between.
Our friends at The Met aren't stopping with 400k. The number will only continue to grow as more files are digitized. Check out a few of our favorites below, and then jump in and find a few favorites of your own.
---
One quick note: If you're hesitant about including a print of a world renown painting in your collection let us just say, we understand. We've all seen huge posters of Monet's "Waterlilies" or Van Gogh's "Starry Night" that have left us feeling underwhelmed, but if you love the classics there is a way to include them in your collection without feeling cliche. Just keep in mind the scale of the piece and the finishes you choose.
Don't forget: If you want to print and frame one of these classic pieces you can do it all with Framebridge. Just follow these easy steps:
Click the buttons below each photo to download the art file.
Head to framebridge.com and click "Start Framing".
Select "Digital Photo" and upload the art file.
Choose your size, frame, and mat options.
That's it! Wait for your beautifully printed and framed piece of art to arrive at your doorstep--totally ready to hang.
---
"The Manneporte (Etretat)" by Claude Monet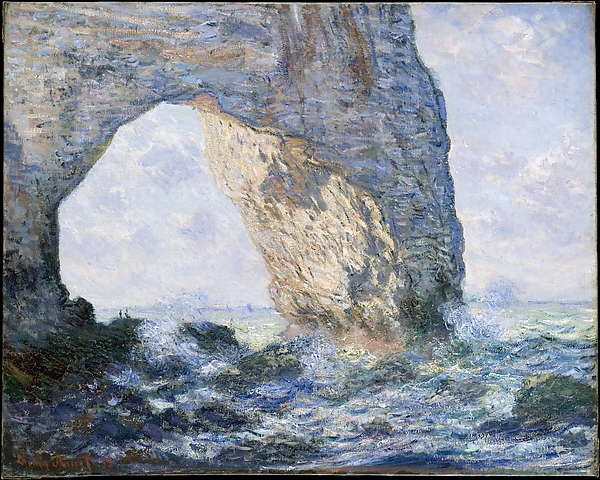 Print: For this piece, we really like the intimate scale of an 8" x 10" print.
Frame: We suggest our Newport frame for a traditional look, our glossy rose gold Rosemont frame for a very on-trend look, or our Marin or Irvine Slim frames for a clean, modern gallery look.
Hang: Add to your gallery wall, or lean on your desk for some calming energy.
"Bouquet of Sunflowers" by Claude Monet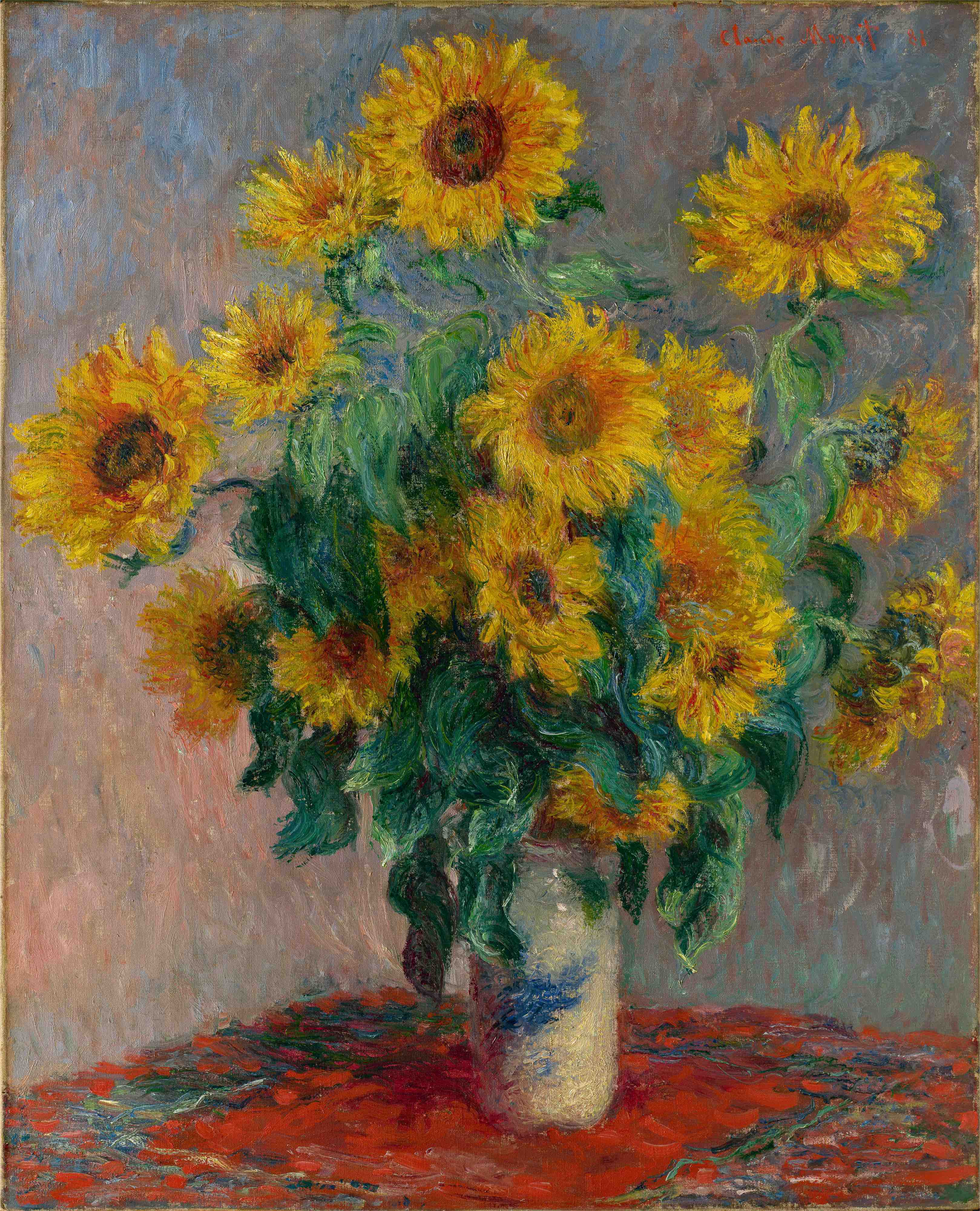 Print: For this piece, we would opt for a slightly larger scale. Around 11" x 14".
Frame: We suggest playing up the rich tones with a gold frame. Our wide sloped Chelsea frame feels classic, while the delicate profiles of our Providence and Richmond frames add a sense of sophistication, and finally our Potomac frame plays up the painterly nature of the piece.
Hang: We picture this piece hanging in a sunny breakfast nook, or greeting guests on an entryway table.
"Rouen Cathedral: The Portal (Sunlight)" By Claude Monet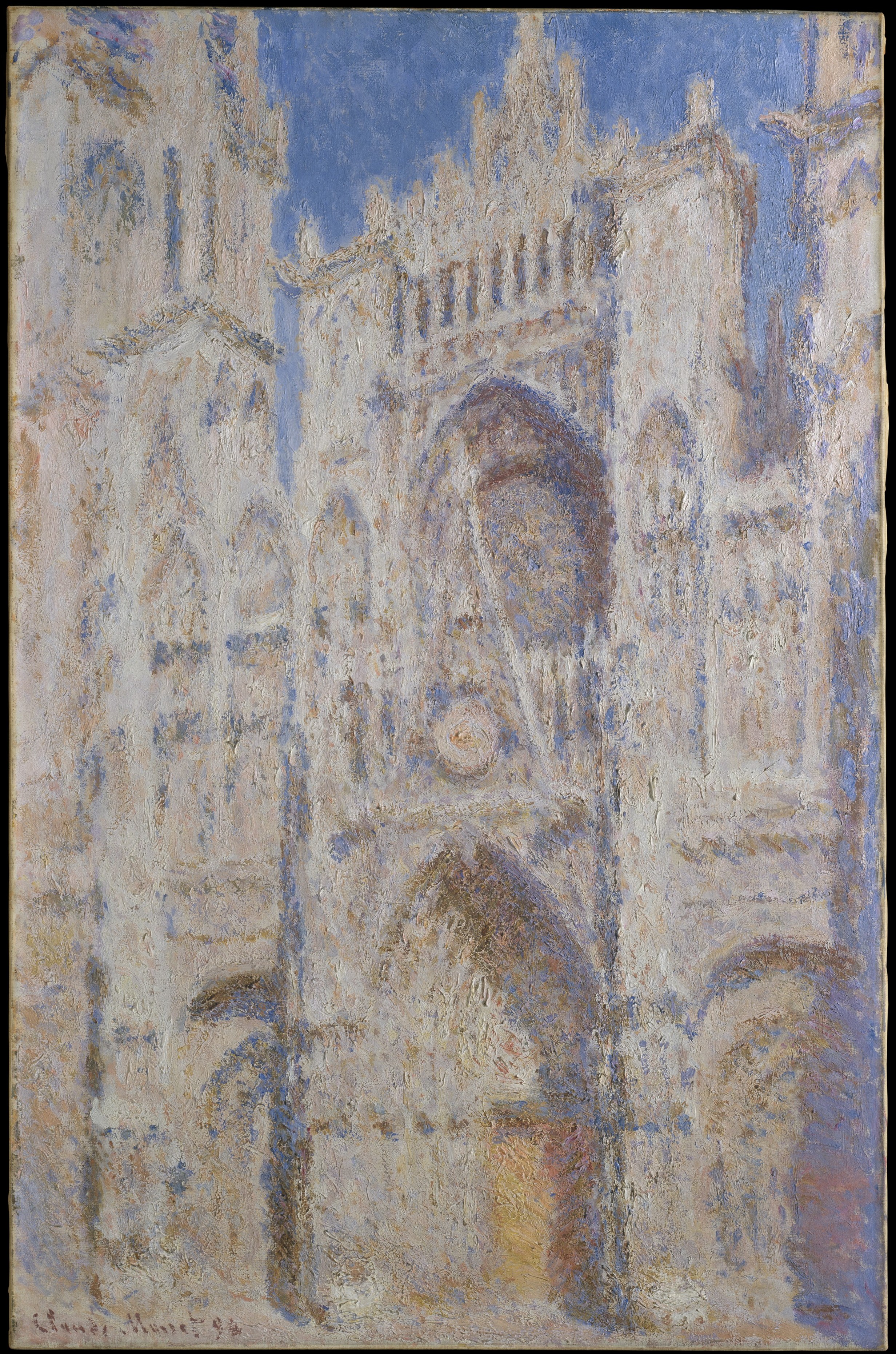 "Rouen Cathedral: The Portal (Sunlight)" by Claude Monet, 1894
CLICK HERE TO DOWNLOAD "ROUEN CATHEDRAL"
Print: Go a little bigger on this one. We like the look of a 12" x 18" piece.
Frame: We suggest keeping things light and bright here with a delicate metallic like our pewter Ventura frame, antique silver Newport frame, or champagne silver Monroe frame. You also can't go wrong with our clean white Irvine Slim gallery frame.
Hang: The proportions of this piece make it a natural gallery wall addition. We see it really shining alongside travel photos and souvenirs.