Meet the Founder: 100cameras

We couldn't be more thrilled to partner with 100cameras, an organization that teaches photography skills and storytelling methodologies to kids who have had challenging experiences. This Giving Weekend, we're donating $10 from every frame sold to 100cameras as part of our sustained partnership. We had the opportunity to speak with Angela Popplewell, the co-founder and CEO, to learn more about the organization.
How did 100cameras get started?
It was just an idea in the beginning, asking a lot of questions. What if we could put the power of storytelling directly into the hands of local youth? Often photographs are taken of a community by someone from the outside looking in. What if that was flipped? Would the stories be the same? Would they be different?
How would it work if we had a platform where we could sell the kids' images and that money could go back to fund much needed supplies? At the time in 2008, it had a lot of the foundational elements I learned were extremely important in aid—the responsibility to make sure aid is connecting directly to the local voice, the local plan, the local community and that all of them are uplifted.
In those early days, I was still working at a community center in New York when the idea started to grow. We piloted the first program in Sudan then in New York City followed by a program in Cuba and then India. At this point it was still very much a passion project.
It was around 2012, four years into launching, the youth participants to date had shown us how powerful photography can be for self expression, for documenting their community narrative, and for creating imagery that would connect with people all around the world. It connected them in a way that didn't provoke sympathy— "Oh I feel so bad for that person," or "Oh I want to help that person." There was such dignity in the photos that the youth took. There was such hope, truth and rawness. People who viewed the photos really connected to the person on the other side of the photo in a way that was uplifting. We started to see it play out across multiple programs. That's when we realized there was so we decided to pause and listen.
We were very fortunate to have a lot of support at that time with volunteers, educators, photographers, creatives, and psychologists who helped us pro bono to create the curriculum—to be in an educational format with all the necessary rubrics, outcomes and measurements. That was really a key point, because it became about so much more than teaching the tool of photography, it actually created an arc that would allow youth, in their own way, to use photography to not only tell their story, but to process and connect with their emotions—and how they view their role in the world. At that moment I realized it could be something extremely powerful.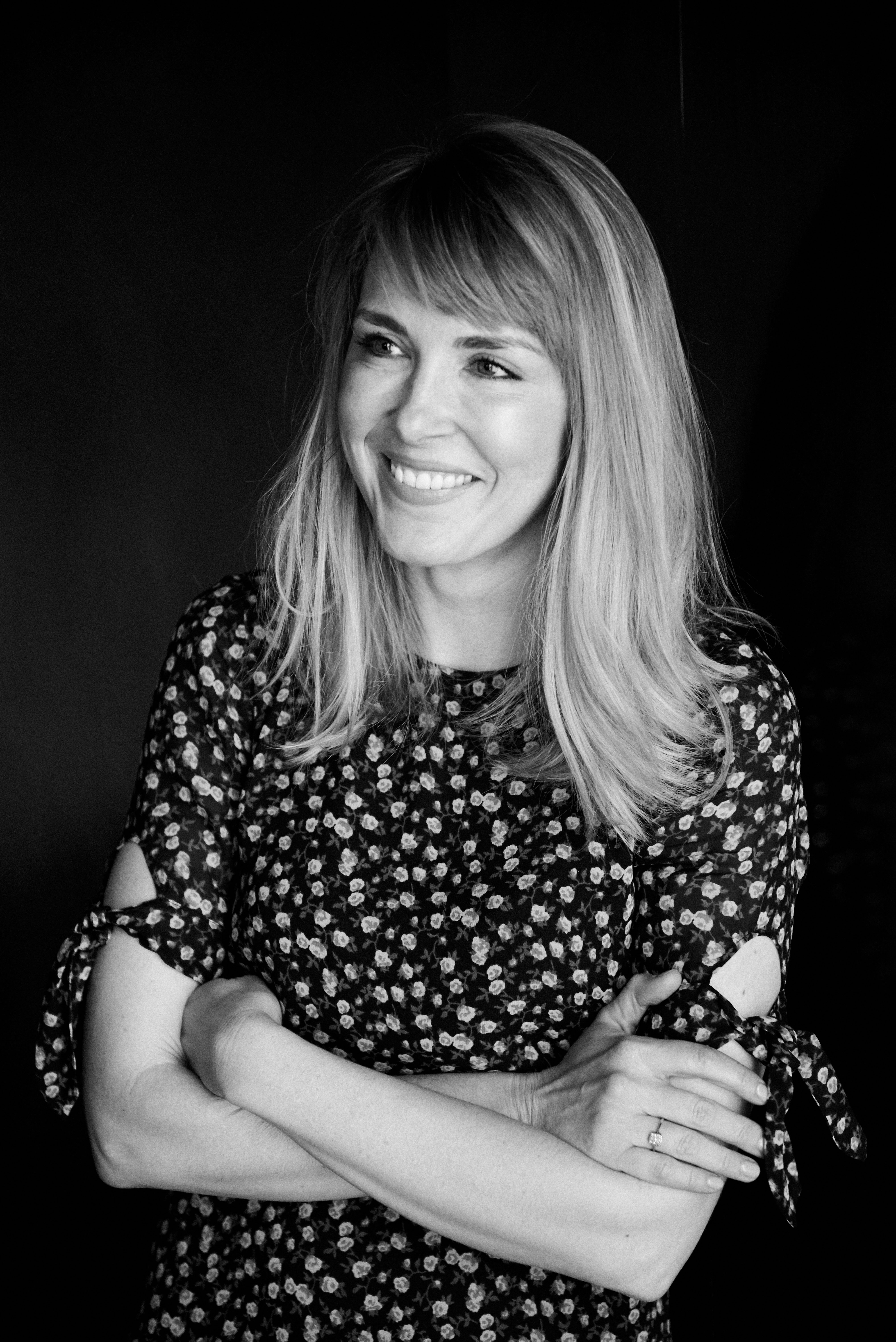 Why photography?
Exactly, why photography? There are so many things that can help kids. For the organization and for me personally, photography is not only a universal language, but a universal tool. There is not a language barrier with photography, there's no socioeconomic barrier to how you relate to a photograph. It's a connector.
With photography, the kids are in control of the narrative from the very beginning. The narrative is theirs and they feel the confidence of learning new skills. They have an outlet of expression in the way that they see the world is actually documented. It's extremely powerful from an emotional perspective, an intellectual perspective, and a self-worth perspective. I always say photography is a gateway to help youth connect with themselves and connect with their surroundings because it's that piece of ownership that is the gateway—from ownership to direct expression is really key.
At one point in the curriculum, students take images to represent their own histories and memories, representing a high and a low, with no judgement. I'll share an example from our program in Chicago. We invited one participant to share his two photos. His low was a photo of a cement hole in the ground, a spot he called "The Sunken Place" which was his low because it represented the place he and his brother got shot. He woke up and his brother had passed and he had survived. His high was a horizon with a sunset, beautiful composition, and it was because it was the moment he realized he survived for a reason and there's something significant he's supposed to do with his life.
What each student began to share after he did was so powerful for that community. It enabled them see that they all have lows and you all have highs, and to see how photography can help express that when maybe some of the students couldn't find the words—that's what it's all about. To collectively feel a part of a bigger picture and look toward the future. To feel seen, to feel heard, to feel validated.
They have the power in their hands. They have the power of the narrative. They have everything.
Can you give us an idea of some of the communities where you have programs? What are some of the "challenging experiences" the kids in the program face?
It's a range. In our application process, the way we've decided to define "challenging experiences" is anything that makes youth feel fear, anxiety, worry or instability. We base that off of all of the research that has been published in the last decade about those feelings. If they're not able to be processed or expressed, or feel seen and feel heard, they're far more likely to opt out of engaging. It stays bottled up.
We just had a program wrap up in Asheville, NC that worked with a group of students that are navigating mental health diagnoses. They're part of an on-site campus that provides services and treatment. Our program came alongside their existing programming to support those goals. We've also worked in places of war and famine. Our first program in Sudan was working with a group of widows who had started a children's home for kids who lost their families during the civil war. The program we did in Iraqi-Kurdistan was in a community who had to flee their home in Sinjar due to the Islamic State targeting them for their faith.
In every situation, we want it to be focused on the feelings the kids feel from being in a challenging experience versus the challenging experience itself. Most people can think back on a time in their life when they felt fear, anxiety and worry and we believe everyone should have the opportunity to process that instead of making it about their circumstances. They know their circumstances, they know what they're navigating, whether it be a lack of resources, government oppression, broken systems or war and how that's affecting them.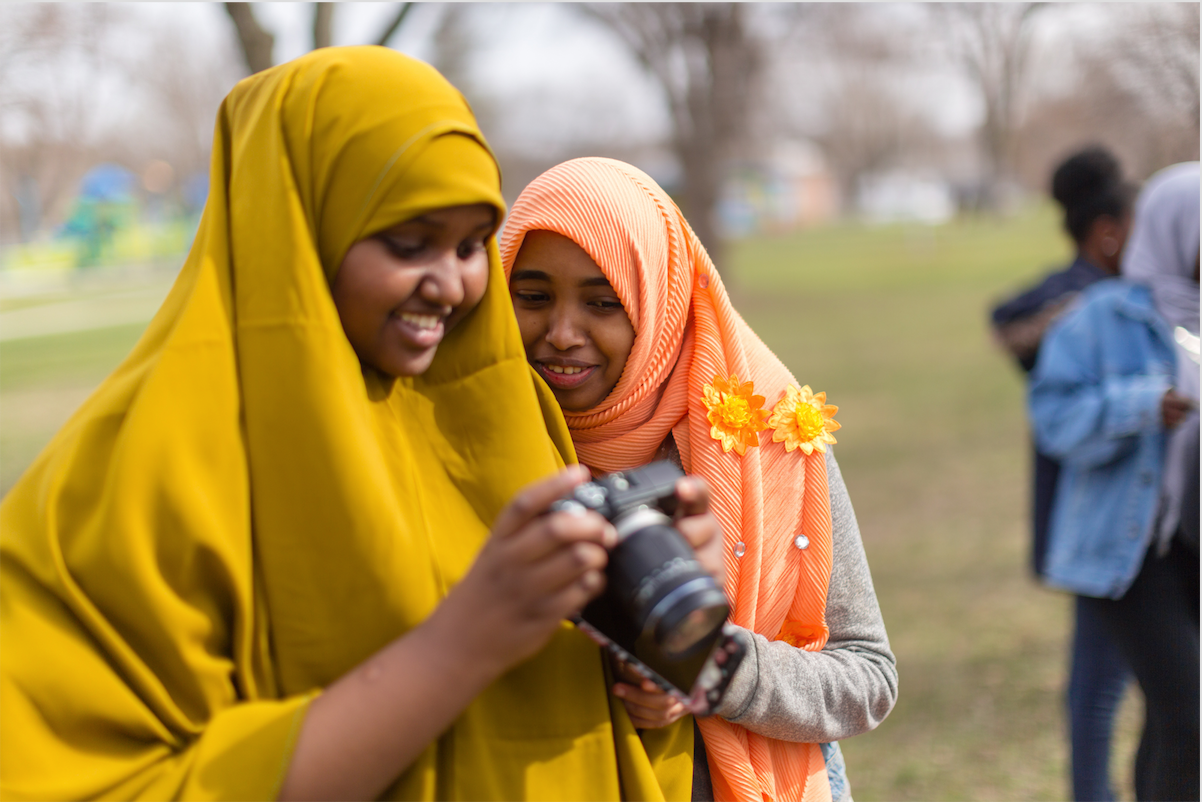 How did you develop the curriculum?
It started with a lot of research. The curriculum was originally about 15 lessons, and now it's 8 lessons.
Then we just tried it. It becomes really clear what resonates with adolescents and what does not. Based on what we had learned, how kids interacted with the camera, what excites them. We did a lot of research with what had been published at the time about how photography or art in general can help kids express themselves and connect with themselves. That's when a volunteer team at Adobe Education really helped us put that on to paper onto a format that flowed. They started to help us think about what the entire arc would look like.
We're always pausing to ask ourselves questions. It's been a part of how 100cameras operates. After a few more programs we got it down to be the 8 lesson series that it is today. Every lesson is so intentional as a part of the arc—working across the world, being from different backgrounds and experiences.
We also wanted to stay responsible. This curriculum is meant to meet a student wherever they are on their journey, wherever they're ready to process and express. It's not individualized in a way that it's trying to target a specific experience and help a kid work through it.
Our goal is we hope the curriculum continues to change. We believe that it should.
What changes do you see happen during the programs?
For the youth, it's really about where they are when they enter into that first class. If you have a group of 10 students, 25 students, they're all at very different parts of their journey. Some have already started to process some things. Some have never thought about processing how they're feeling. Some are very in touch with their feelings, some are not.
Our whole model is built around ensuring that the local organization and the group of kids are the center of the story. We're the enrichment program that comes in and works alongside them, but really what should be uplifted is the relationship between the youth and that community center or school. That's the long term sustainable relationship. Our program is really meant to assist and provide a tool that helps both of those parties flourish.
An example from our Bronx program: There's one question during the lessons that asks how you feel about the fact that other people around the world will see your photographs and see your story. At the end of the survey, we ask if anyone wants to share anything from it. This 12 year old girl physically stood up and said, "No one will care because no one has ever cared and that's all I have to say about that."
The teacher pulled me aside later and shared how she had been in the foster care system and had moved around a lot, and the fact that she's even coming to class, showing up on time to class, and doing all of the homework assignments was a really big deal for her. She's leaning in. She's doing the work. She should be celebrated.
At the end of the class we ask the same question. She said "I am really proud." This sums it up. It was her journey. It was her showing up. Doing the hard work. Using photography as a way to help her connect with her own pace in her own life. That's the arc of impact. They'll walk away being able to look toward their future differently.
What does it mean to the students to be able to share their work and support their community with their work?
It's so key. Again, ownership.
From the youth participant perspective, it's that full circle moment of not only people around the world wanting to see their photos—validation that their stories are worth being seen and shared—but the fact that the work can be purchased and that money goes directly back to fund meaningful supplies. It's a very different concept than "this organization sent money to buy new computers." In New York City, our second program, the students' photo sales raised enough money to fund new computers for the after school learning center. Those computers arrived and that small group of photography students could say, "I did that." 100cameras was not mentioned at all and that's the goal.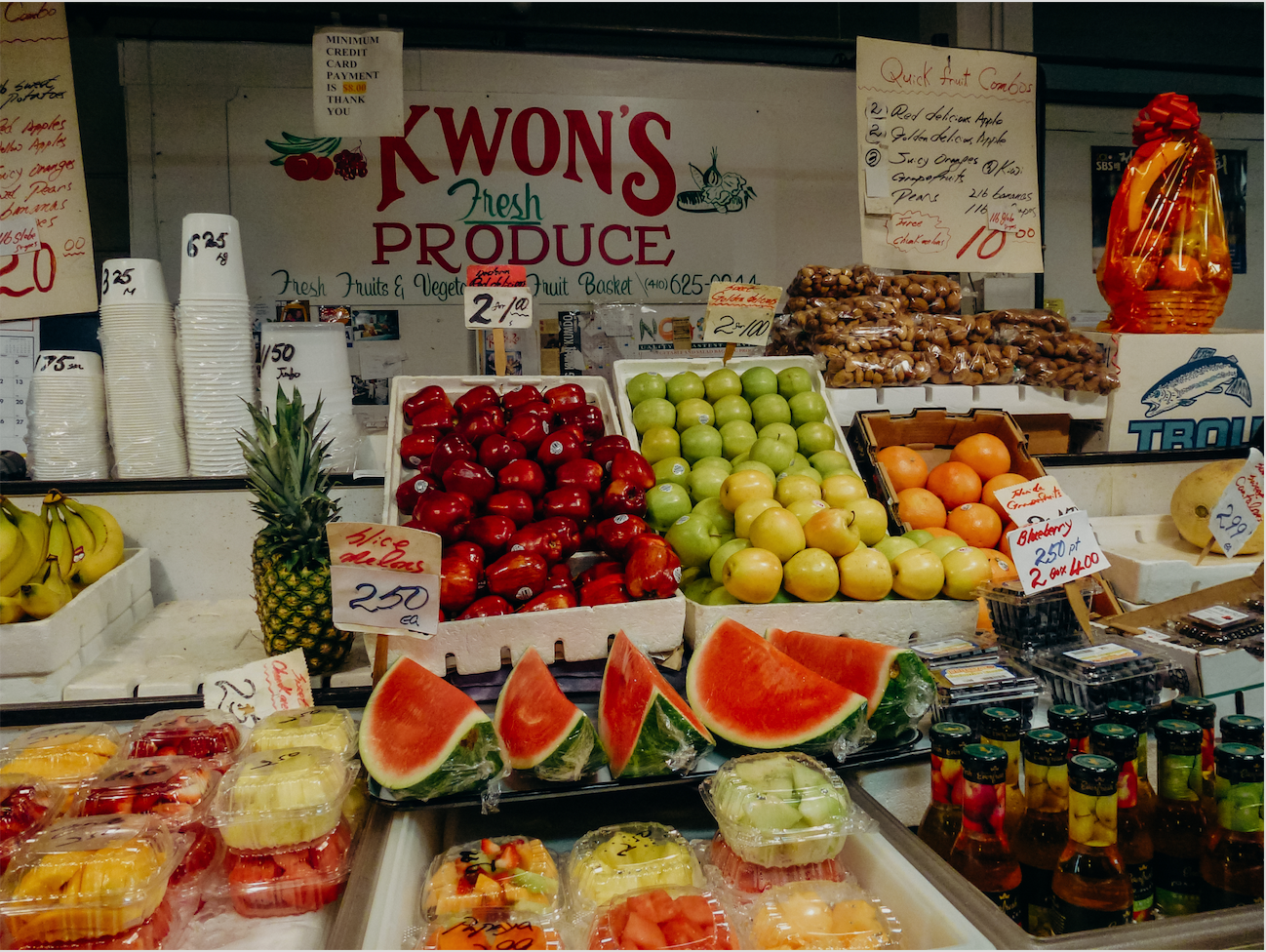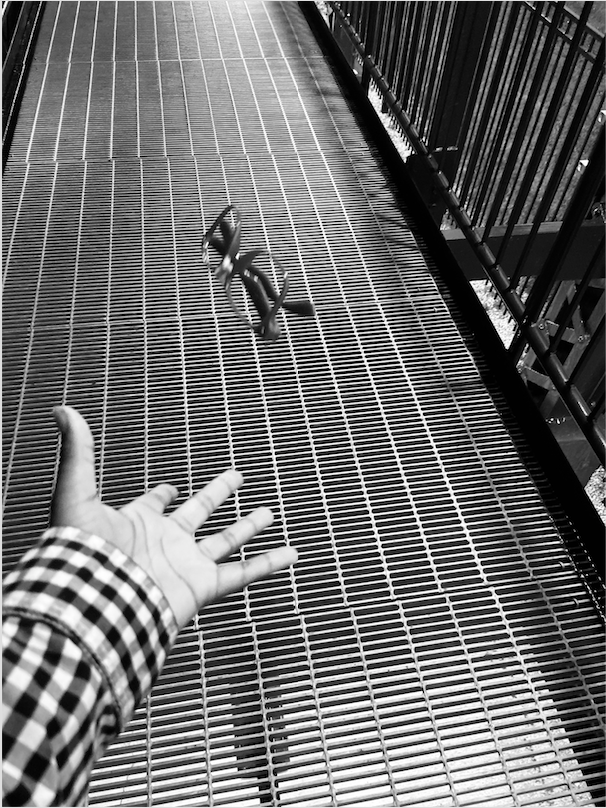 How has 100cameras adapted to the circumstances of 2020 and how has it shaped the future of the organization?
In mid-March 2020 when the world shifted, our focus went first to supporting the safety of our team and local community partners worldwide, transitioning our curriculum to include remote learning capabilities, and asking ourselves what more we could contribute.
Around that time, the World Health Organization published a memo about mental health considerations during the time of COVID-19. It stated that creative activities are an important and direct outlet for children to express any disturbing feelings of fear or sadness. We asked ourselves what more can we create for those who are experiencing anything that prompts them to feel uncertain, anxious, or insecure — wherever they may be right now.
Upon entering into reflection, exploration, and innovation modes, we felt confident this was the organization's lane. Within three weeks, we wrote, produced, and published our "Where You Are" Workshop, a new and free interactive workshop for youth anywhere with no specific camera needed. Using the power of expressive imagery and inspired by our curriculum, the activities are interactive and written intentionally to come alongside youth experiencing any new or familiar challenges of isolation, fear, worry, or sadness, while fostering a sense of creativity and connection to others.
The response was immediate and growth has been rapid. What surprised us was that this resource was not only directly meeting youth where they were at, it also quickly became a turnkey resource that educators could bring into their virtual or in-person classroom experience to complement their goals while also providing an outlet for their students.To date, almost 23,000 participants have signed up worldwide, and we continue to publish new chapters and activities in partnership with fellow non-profit organizations and professionals.
What are some common threads you see when you receive feedback?
Every teacher is so impressed by the group of students in the way that they show up fully and lean in. The way they lean into hard things, to fun things, and the way that they'll still be kids no matter the situation, no matter where they are in the world. Kids are resilient, they are strong, they are forward-thinking, they're passionate and they're brilliant.
Kids are the future, it's the most hopeful thing we have. We want to encourage them to stay that way to grow up while continuing to lean in. To let them know that you can express yourself. You can feel connected to your surroundings. You can contribute. Your voice does matter. Your story matters.
Help us support 100cameras on Giving Weekend, November 26th—November 30th, 2022!