Meet the Curator: Liz Caan
Liz Caan is an interior designer and head of Liz Caan & Co. in Newton, Massachusetts—where she specializes in blending traditional architectural elements with a modern sensibility. She is the curator behind our new gallery wall at Derby Street in Hingham, Massachusetts. Her goal was to instill the retail space with a sense of the place, while striving to showcase something interesting for anyone who may walk through the door.

Tell us about your background. How did you start doing interior design? And how did that lead to having your own business?
This is my second career, my first was in sales and marketing. I did that for a while. Then in 2003, I worked for a designer in Newton. He was a very established designer. I worked for him for a couple of years then started out on my own. We've been in this spot with a staff of six or seven for the last ten years.
We take on all different types of projects, of all different sizes, all over. Most of our projects are based here in Massachusetts, but we'll do anything.
I went to art school and always loved creating environments and understanding people. This is very much a service business and we enjoy that very much. It's creative but also service and project management. It's very fulfilling.
What creative outlets do you go to for inspiration when designing a space?
Sometimes I go through old files and photos of past details that I've kept away. A lot of it is travel and exposure to all types of influences and they come out when you're designing for somebody. Before we start a project, we come up with a roadmap that has a goal, an objective or a story. Usually about the client.

We applied the same concept to [The Derby Street Wall], asking, "How should this wall come together?"
It's the same formula for the most part.
Sometimes, I look to fashion. I see details everywhere and snap photos and archive them and remember them. If I am really lost, I will go back to those archives. It can be interesting to go to parallel business or industries too.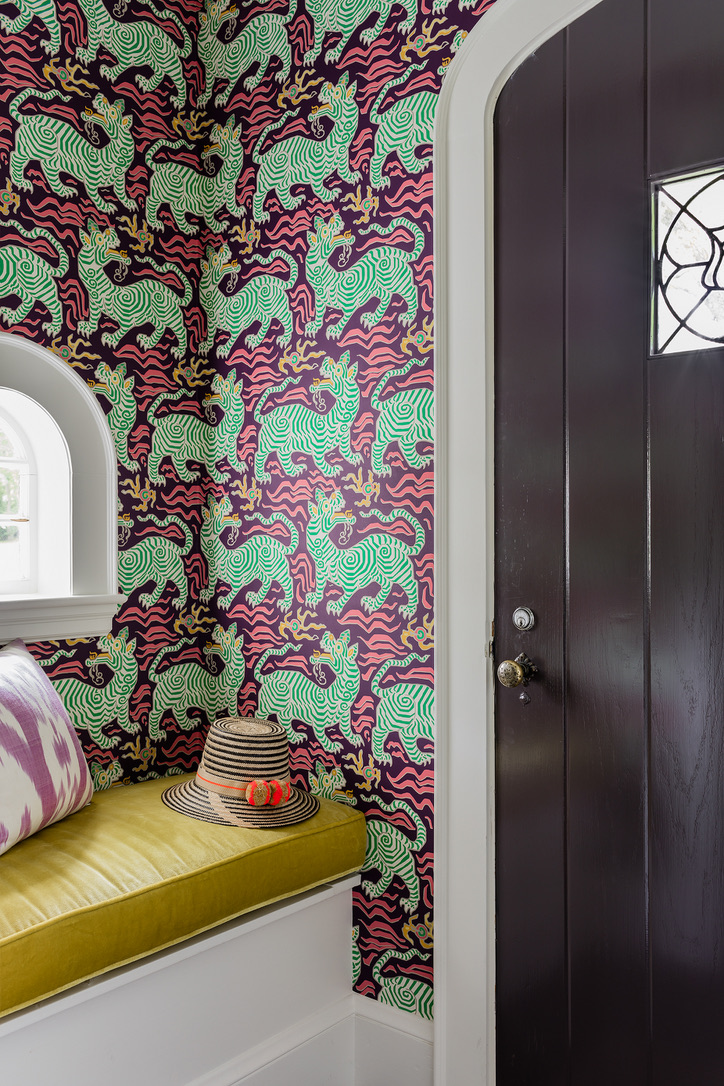 What are the most important factors to consider when starting a project?
It's function, it's budget. It's the basic stuff—all the goals the client has for a project. How they want their home to function. We try to focus on how the client wants their home to feel. Once we understand that, we can move on to color and palette and types of furnishing.

We look to the past a lot. Great inspiration comes from things that have been done a long time ago.
Most things have been thought of. It's nice to look back and then think, "How could this work today and how can we make it more interesting?"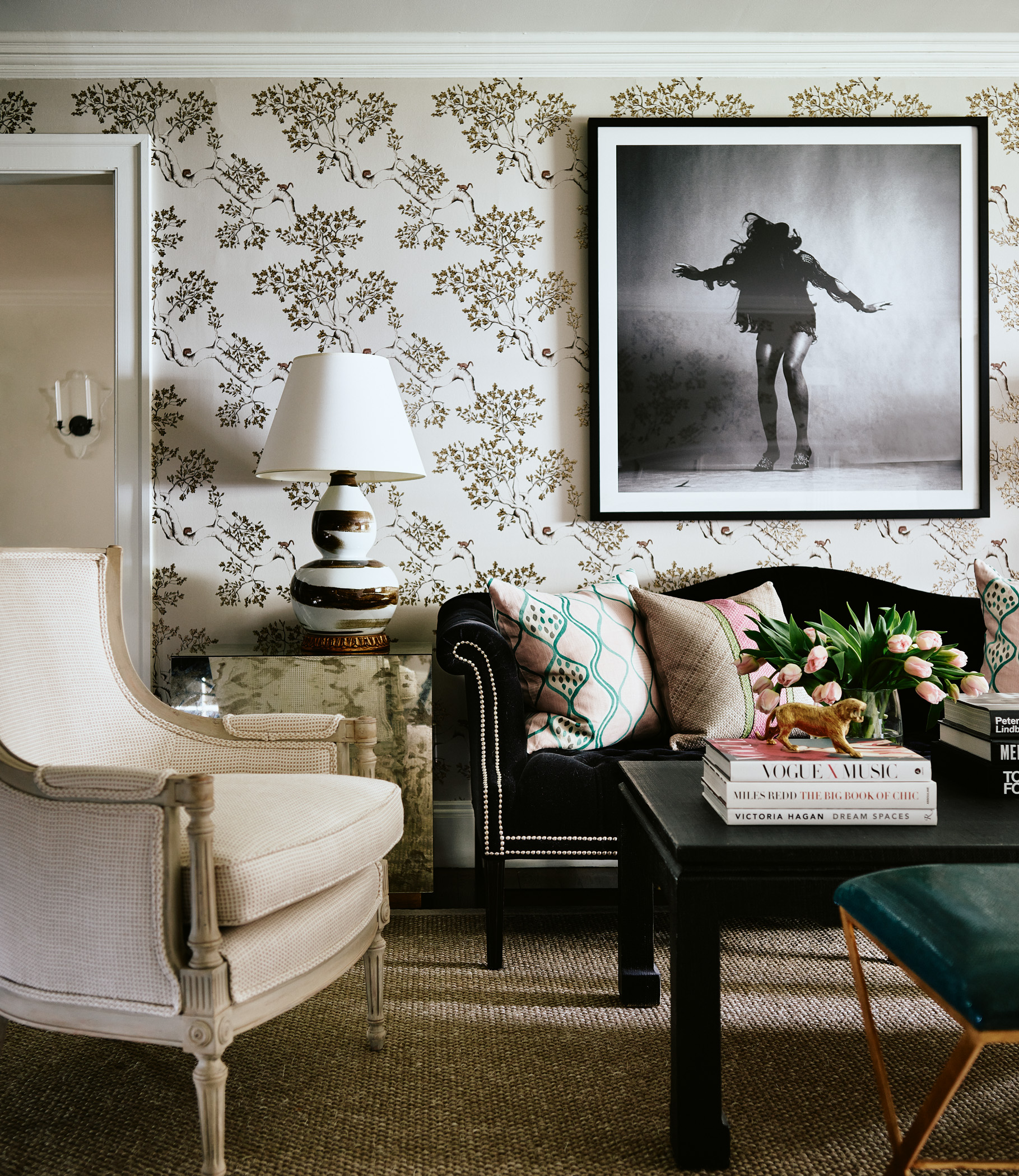 How does the geography of where the project takes place influence the design?
The architecture and the vernacular are super important. We try to pay attention to the architecture of the homes in the spaces that we're doing. And not always to be consistent, sometimes to be inconsistent, because sometimes that's more interesting. Sometimes a really contemporary place looks better with antiques in it because they're less expected. We play a little bit with appreciating the architecture and being appropriate to the landscape.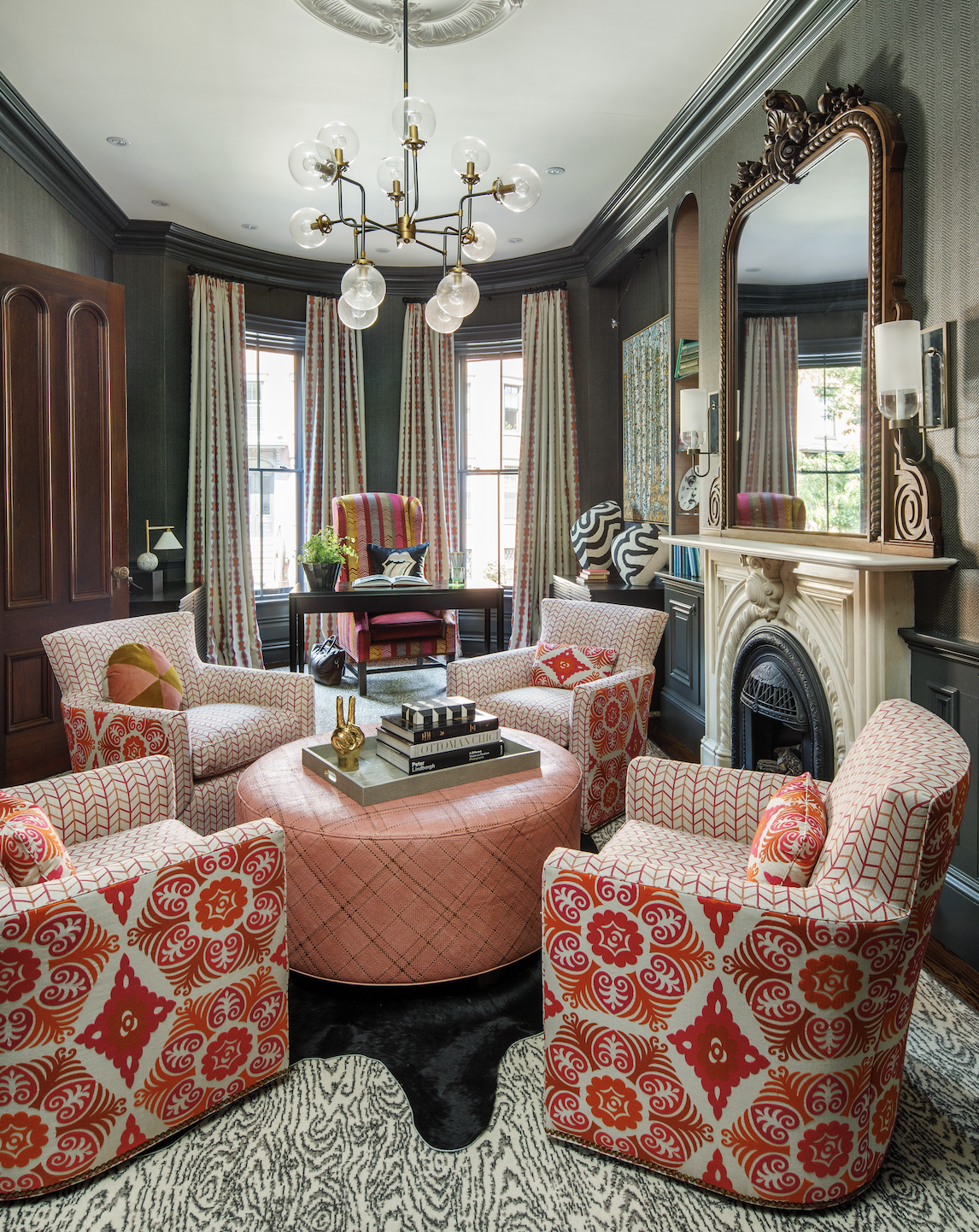 What are the differences between a home project and a retail project, like the Derby Street Gallery Wall?
It's very similar. For Derby Street, it's almost like the architecture was done. The gallery wall was to give the space a lot of personality. But also speak to the people who will walk through the doors in Hingham. There are beautiful families there, people who grew up there. How can this wall and this space speak to all those people?
It reflects the past, the present and the future. It's also a bit of a color story. Hingham is so nautical and preppy and Boston and New England. Lots of reds and blues, very patriotic.
What's the "story" of the Derby Street Gallery Wall?
Usually, frame stores are not like Framebridge. Because everything is new in the store, for the wall, we wanted a lot of older things. We looked for things that are vintage and cool and would appeal to anybody that walked through the door.
The story was about making this insightful and intriguing and having a lot of personality while weaving in color and scale and pattern and materials. It tells the story of Hingham and Boston, but it also tells a story like a gallery wall at home would—where you've traveled, shared history, maybe a little bit about where you're going next.
Is there a framed item on the wall that embodies this spirit particularly?
I thought the fish lures were pretty cool.
How do you hope people feel when they see the wall?
I hope people feel excited and inspired. I imagine they come in to frame something expected, then they come in and see all of these other opportunities to showcase who they are on their walls. You can frame anything, and that's amazing, so your home should look like who you are.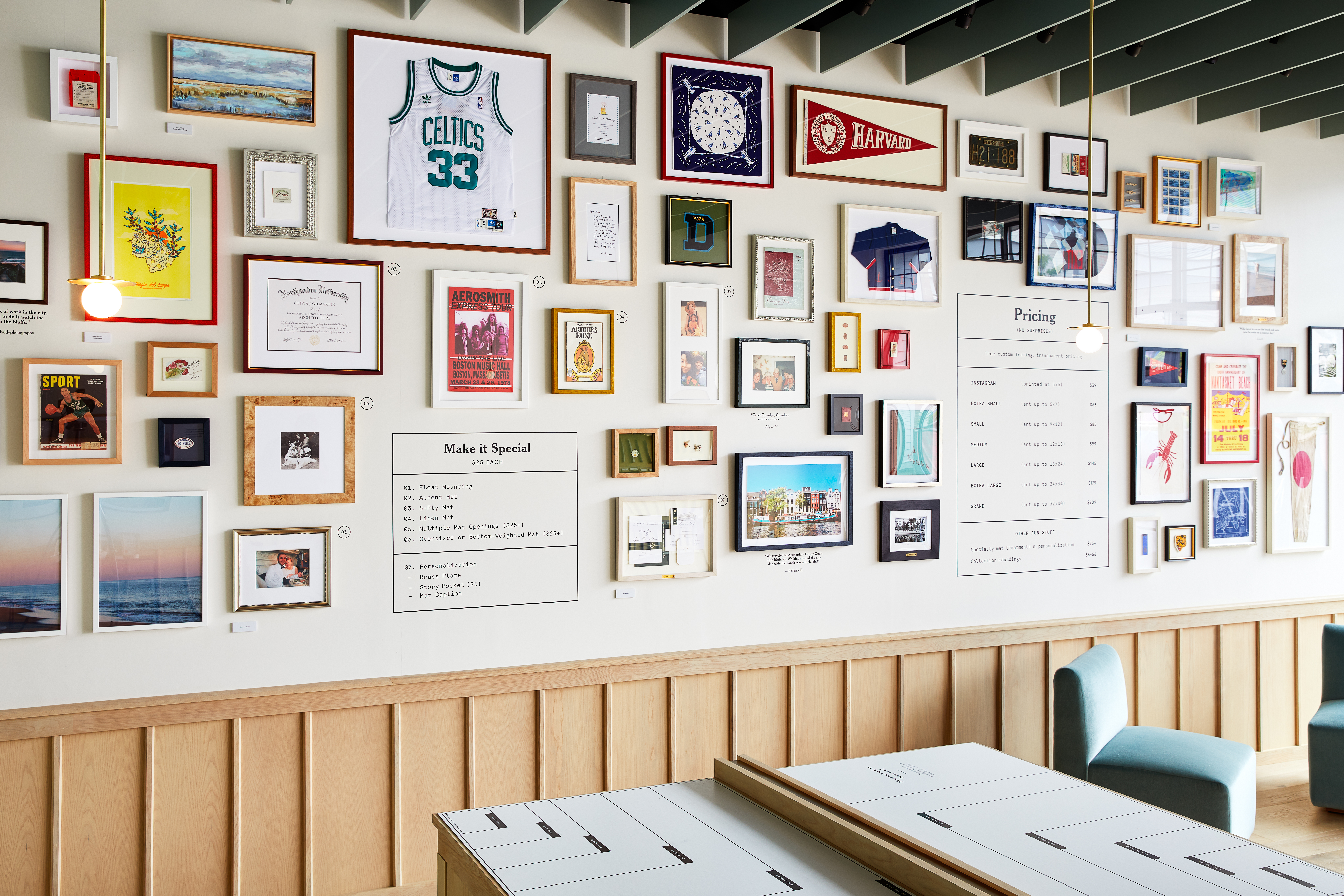 Want to see it (and other great art) for yourself?