Meet the Artist: Tom Harris
Tom Harris is a fine art photographer based in the Washington, D.C. area. He draws inspiration from domestic and international travels, working primarily with film. We're proud to feature him as part of the latest group of artists in our Black Artists Print Shop.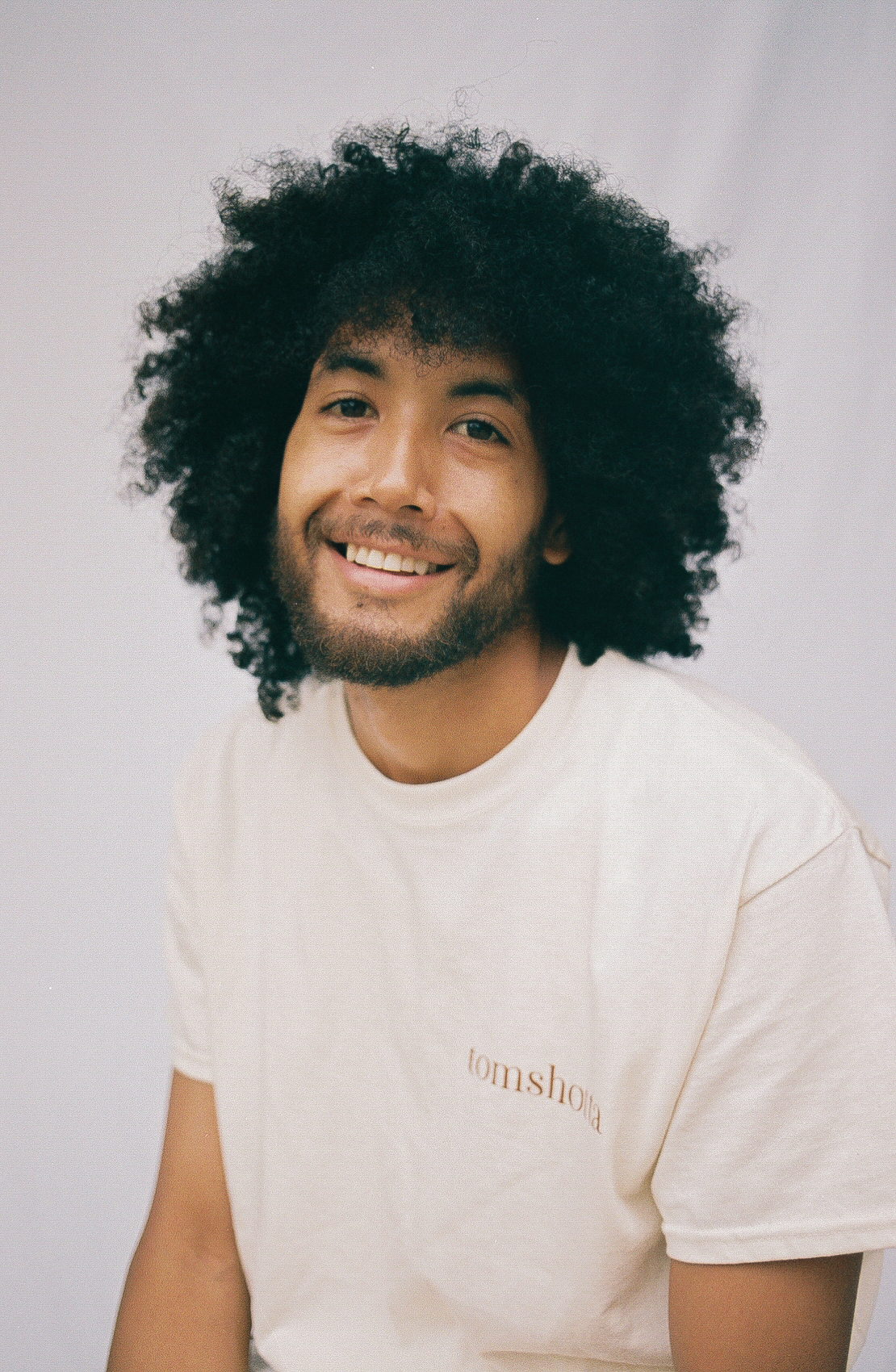 When did you pick up a camera for the first time and what led you to photography?
I think the first time I really picked up a film camera was one of my first trips on a family vacation to Hawaii. My family gave me an underwater camera, the kind they always give kids, almost like a cylinder with some kind of Nickelodeon theme on it. I remember just, you know, using those two rolls of film that I had during that vacation and holding the pictures that I got afterwards in my hand. It was a really interesting experience.
I was raised around artists. My father is a painter and my mother is a baker—she opened up a bakery in Sacramento, California. Growing up, my house was just full of art. So, I feel like I've been raised with that sort of artistic perspective. It's been a blessing to be around it and really helped my own vision for photography.
What attracts you to film?
It's almost like vinyl music, it just has more of that feel and emotion.
Every step of the process with film, whether you're shooting it, scanning the negatives, or developing the negatives, you can change how the images look and add your own perspective. You can capture the image that you had in your head or the image that you foresaw. I think that creative freedom is what draws a person to film.
Much of your work is based around travel. What draws you to certain places and why? Why did you choose that genre?
I kind of fell off photography for a while after that first experience and I picked back up with cameras back in college. I lived in a small suburban town outside of Sacramento, California my whole life where everyone's just kind of open and free. Going to South Carolina was a really different pace. Political views are starkly different.
I wanted to share what that looks and feels like. When I wasn't doing my studies I had the freedom to travel around South Carolina, go to Myrtle Beach, go to places like Columbia and Charleston, see the history and take photos, I think being out of my element for the first time re-sparked that inspiration. Since then, I think traveling has been a big thing, being able to see more and experience more. I'd like to be able to share that perspective I have as a young Black man traveling, with the world.
When you're traveling, do you have anything in mind that you absolutely want to capture? Or is there a certain approach that you take?
I'm really trying to hone in what exactly that process looks like. In the past, I have tried to visit some of the iconic places and kind of capture the heart and the soul of that place. With the Cuba shots, the ones I chose for the Print Shop, one of them is a plaza that is really, really well known. It captures the heart and soul because you can see people, cars, buildings. And to me that kind of makes the whole image.
The other shot just captures the moment I was in. If you look at the buildings, they're literally crumbling apart. I was staying in an Airbnb, and I felt like I was really in the city. That shot I was steps from my Airbnb doorstep. I wanted to get out early and capture the sun. And I really feel like I caught the energy in the city at the crack of dawn, people are out running around, people are talking, they're in the cafe's, doing their thing. Life is happening.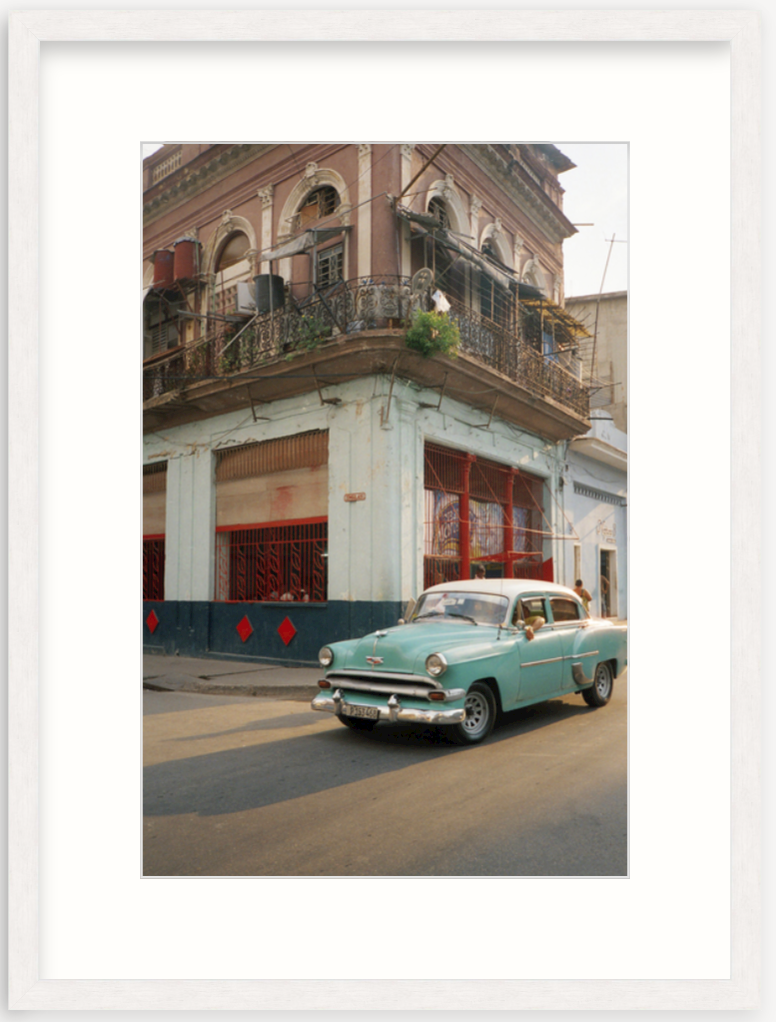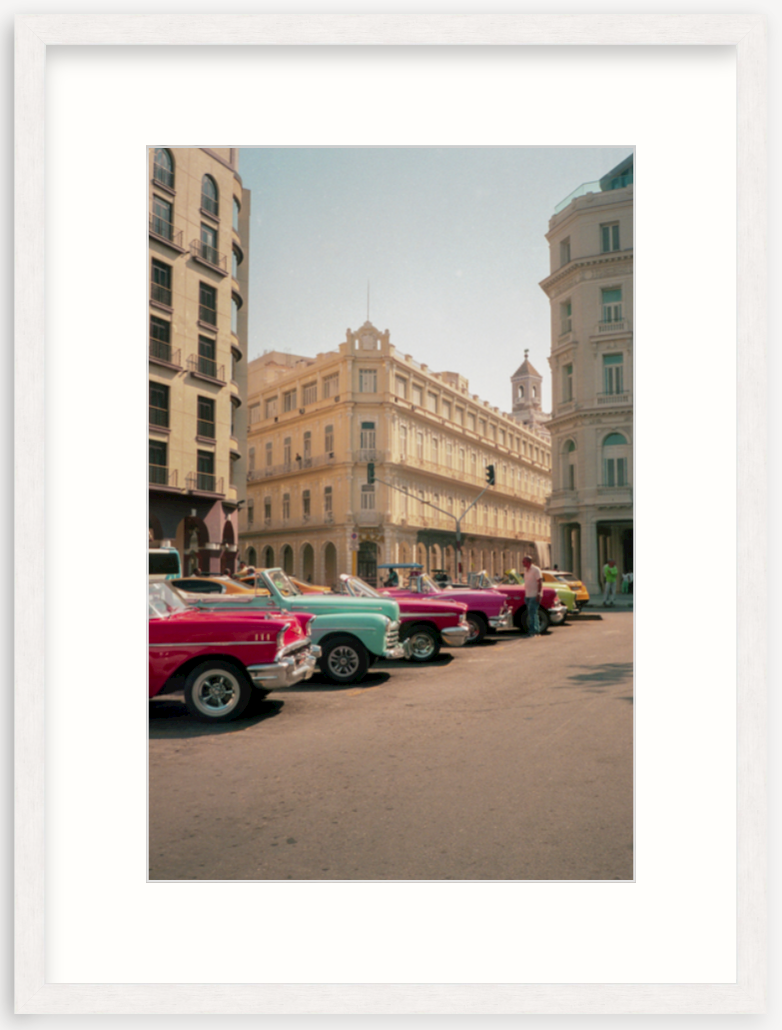 Did you have an expectation before you went on that trip?
For a whole year I was really on a mission. I was trying to manifest this trip. I was telling myself... I don't know how it's gonna happen, but I just know that I'm going to Cuba sometime this year.
This spirit of Cuba—I think of strength and persistence. Sometimes it makes you think of rebellion a little bit. Those were some of the parts that really drew me to the city. I wanted to find that for myself and see what the people who were there had to say about it.
So much of your work is about the people in the places and their beautiful portraits. When you are photographing people, what strikes you about them? When do you know there is something there?
Recently, I've been trying to be more intentional with my portrait work. Trying to capture the people and the place where they are—present them as they are. I've been shooting a lot more of my friends who are really active in their community. I'm actually really excited to get a bunch of rolls back. I'll be sharing some of those portraits pretty soon on my profile. I spent some time really trying to show the people around me who I see doing awesome things.
Learn more about Tom and his work at his website and Instagram page.