Meet the Artist: Mina Karimi
Mina Karimi's art is meant to uplift. She has been part of the collective EWBA for over 10 years and contributed a piece called "Eye in the Sky" to our new store in Clarendon. Read our Q&A with her to learn more about how her career in art started, how she likens her outlook on commercial art to Legally Blonde, and why she thinks the DC art community is the most supportive one on Earth.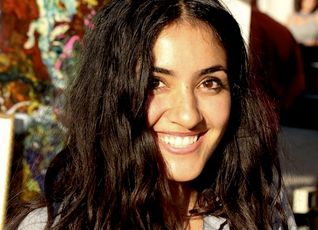 Tell us about your background.
Depending on how far back you want to go, I was born in Iran. We migrated when I was six years old because Iran was in a war. I've always been on the outside [of American culture] because of that. That's what really drew me to art. Because I didn't speak the language when I came, I became more of a visual person.
What about when you were older? When did art become a serious thing for you?
Well, I should say I eventually learned English! Then fast forward, I went to UVA, when I had your classic coming-of-age-crisis-of-meaning. Asking myself what is my purpose in life, and dreading adult life and this American model of survival. I threw caution to the wind in studying art and film. And I fell in love with the process of making art.
I went to New York as soon as I could, and realized I was not financially equipped to support myself in that city. So I went back to school to study art at Parsons (School of Design) at the New School. But that's not really a part of myself as an artist that I talk about a lot.
Why is that?
You know, the resume, the CV part of being an artist, I don't know, I think the real truth of being an artist is just paving your own path in the world and remaining an artist. And that's the real education.
You're part of an art collective, is that right?
Yes! It all started with a job on Craig's List. It had two lines and some grammar issues, but it was actually offering an $11/hour job, not an unpaid internship. That is when my collaboration started with Ilia Pasymansky. Eventually, I would color his illustrations for products we would take out into the streets and sell in places like Union Square. Fast forward some more time, and we were going to art festivals and building this company up at a grassroots level. That was such a great learning environment, not just as an artist but as an entrepreneur… the market research of the people in a city walking by and whether what you've created is of any interest to them.
What kind of vision does the collective share? How has it evolved over time?
The vision that we share is that we're all committed to working with our hands. The three of us all bring our different personalities into whatever we're doing. For example, my life partner (the third member of the collective, who joined after Mina) is a lot more detail oriented than I am. Ilia is very driven. I have a mind that I can't quiet most of the time, and a slight arrogance to want to share what I think with the world.
How do you think Ilia and your partner would describe you?
She turned off-screen and said, "Ilia how would you describe me?"

There's some inaudible banter. With a smile, she turned back and said, "Oh! He said micromanager!"

He talked some more, it sounded earnest.
"He said, 'She is the motor. The spontaneous discoverer of ideas.'"

She paused for a beat. "I like to call myself the creative director!"
What kind of art are you currently pursuing?
Wood will always be a magical material to work with. It's like the earth giving us...magic. To be able to paint on wood and see the grains of the wood is like this amazing collaboration with the earth.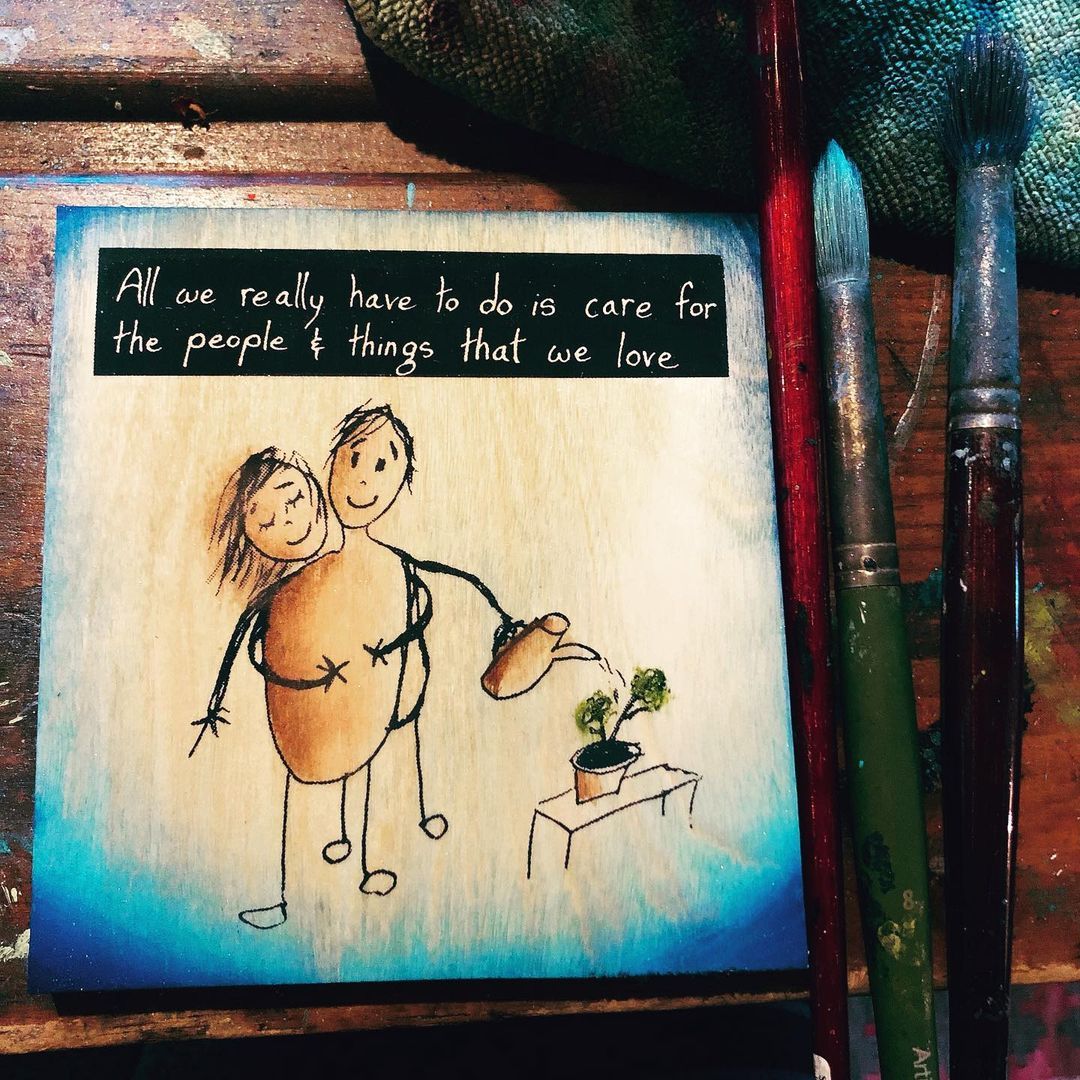 We've noticed a lot of your work is very light-hearted, or spreads a positive message. Tell us a little bit about why you're drawn to art like that.
I think it's because I was educated with art that was not that. A lot of becoming a professional, respected artist and getting gallery representation is about funneling yourself into a very specific and serious concept of what your art is about. I guess I am the 'Legally Blonde' archetype of the art world. Where I am like, 'No! Art doesn't need to be so serious.' I think art needs to be relatable. And to be relatable it needs to be simple. So all my language in my art is very simple on purpose. Also, my idea of value is that the art should uplift.
That's the overarching concept of [the collective] EWBA. It stands for Everything Will Be Amazing.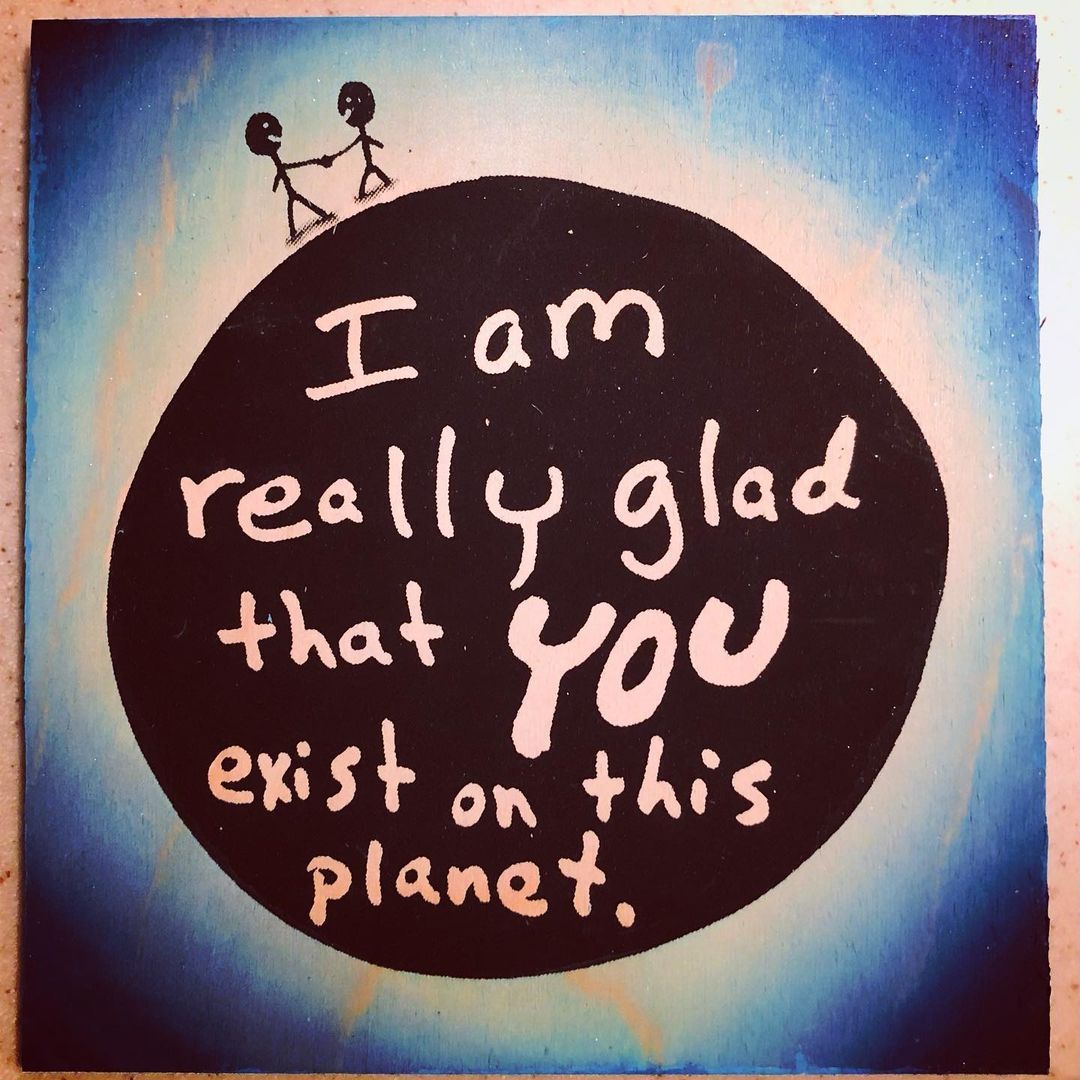 How does DC work itself into your art? What role does it play as your creative home?
DC is so powerful. DC has this energy that attracts really interesting people at the top of their game. Brilliant young people. That environment brings the best out of people sometimes. Also, it exhausts people sometimes!
Living in Brooklyn and Spain and then coming back to DC, I thought, 'Wow, this place offers so much.' It offers beauty, it offers community, it offers opportunities. A lot of growth can happen for people here.
It looked like she was done talking. But her face lit up: DC was the most supportive city I have ever lived in for the arts. I tried, failed, tried, failed, tried, failed, failed, failed in Brooklyn. She laughed from deep down.
I tried London, Barcelona, I've tried Madrid, I've tried Paris. I've tried putting myself in so many environments. And strangely enough, it was DC where people respected art the most.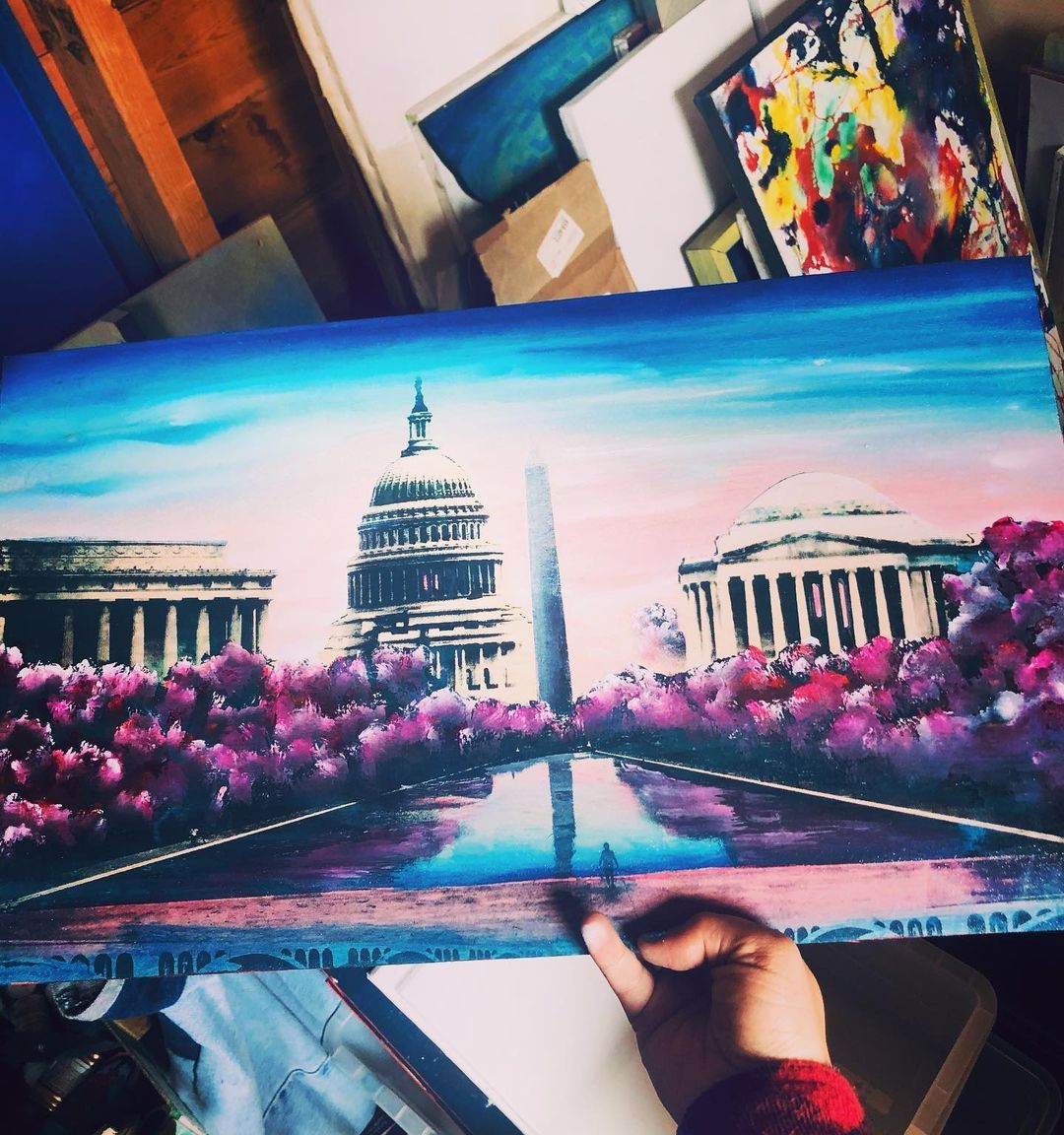 Tell us a little bit more about the "Eye in the Sky" piece that hangs in the Clarendon store?
That piece was created in 2020 where I suddenly had much more time to work on my paintings. That particular painting is spontaneous and wild, and I gave myself liberties with how I used the materials and the paints which I don't usually do. Each aspect of it told me the next thing. I would create the parts, and each part would say 'Now do this, or now do that.'
What are your hopes for anybody seeing it in the store, and how do you feel about it being on a huge wall with other incredible art?
Are you kidding me? I love it. I am glad it's being seen. I'm just grateful.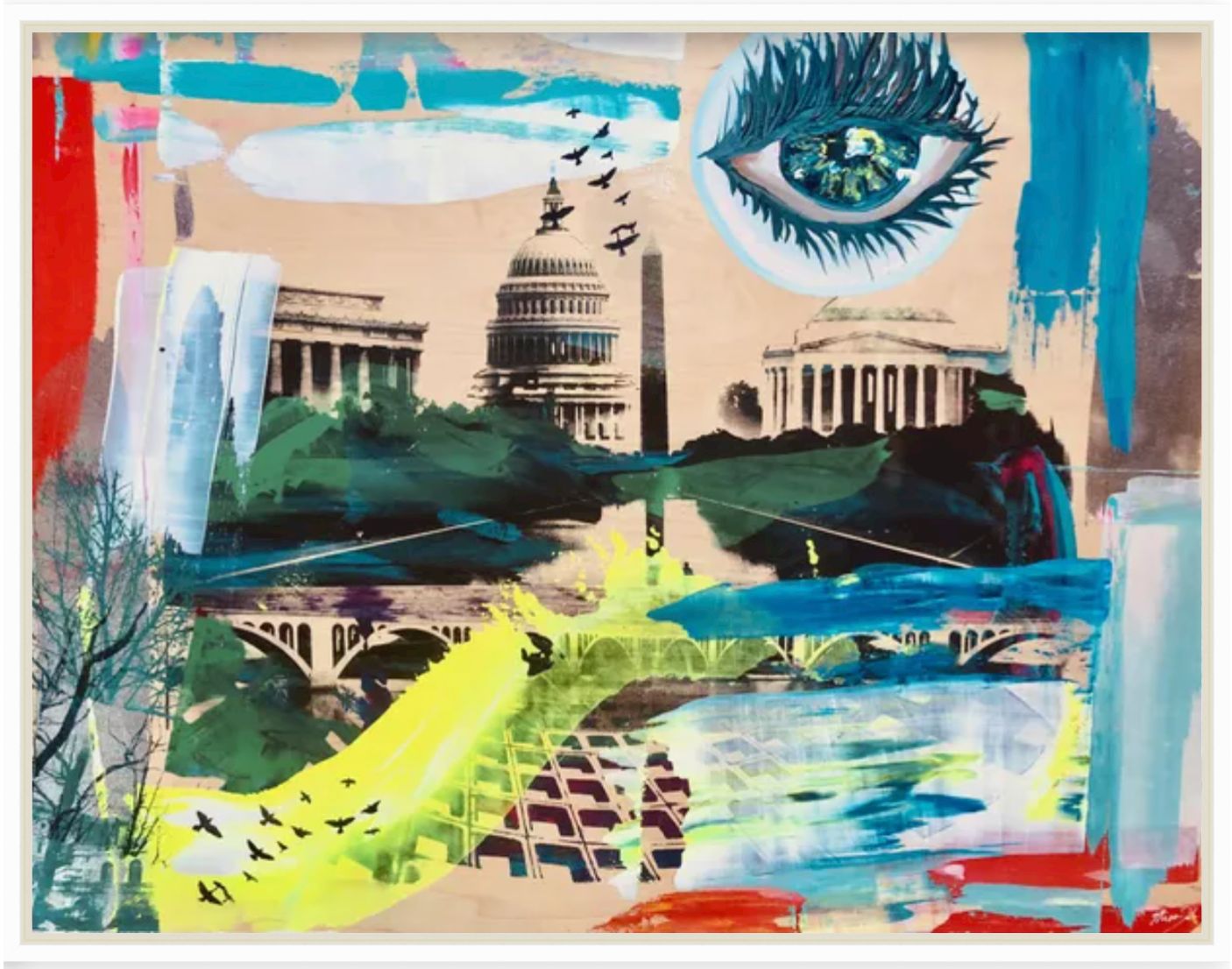 Want to see it yourself (or other artists)?