Meet the Artist: Kah Yangni
Kah Yangni is an illustrator and muralist based in Philadelphia. Their work is known for highlighting resilience in the trans community, a group Kah is thrilled to represent as a "one person pep squad." Read our interview to learn how they found their voice, about their love for all things queer and how their art embodies "values that are awesome."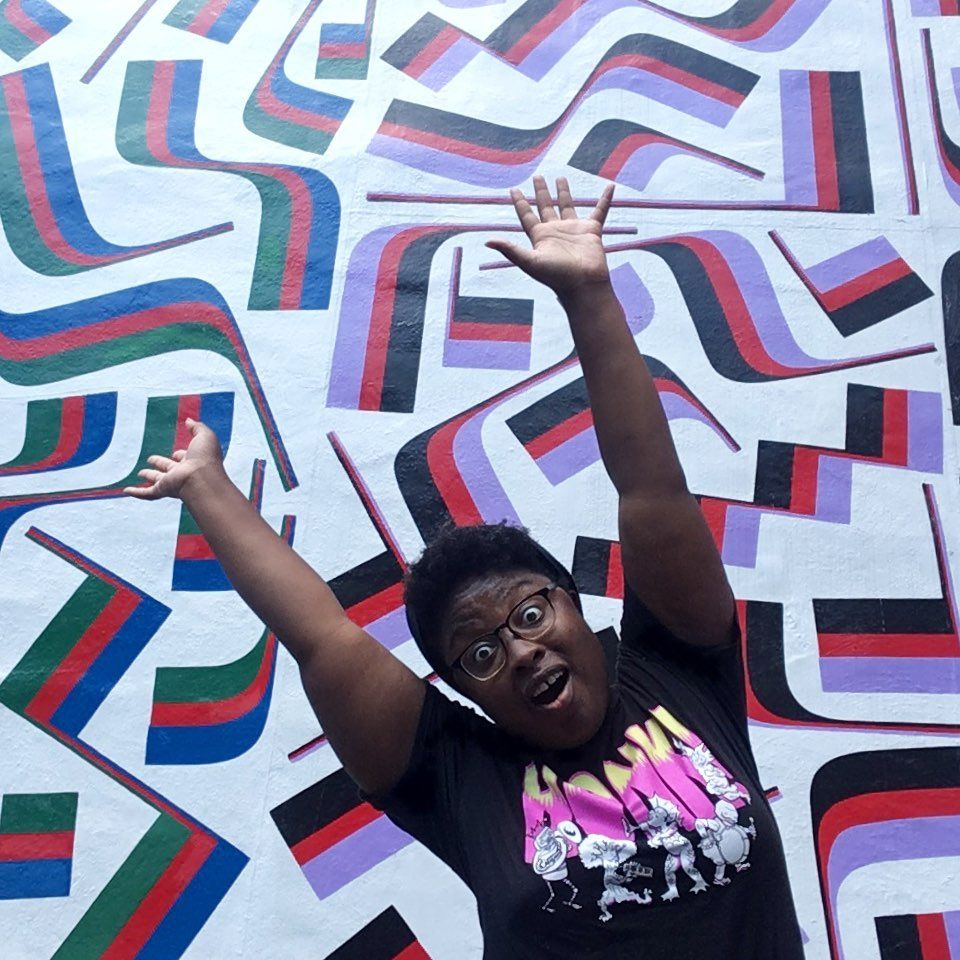 Tell us about your artistic background.
I started making art as a kid, when I was super to-myself and introverted and weird. I kind of had a rough childhood. I found myself retreating into reading and drawing and writing for myself and doing a lot of journaling. Mostly, I used the art for myself. I was filling the journals with drawings of what I wanted my life to be like, or using art as a tool to investigate things I was struggling with. Drawing was a way to calm myself down, figure things out and make myself feel better.
As an adult, I fell into illustration stuff. And I had always been doing things in and around art. Like teaching and curating, doing festivals—so I fell into this specific kind of illustration around social justice, being queer and activism. Because I already have the skillset of making art about topics that are really hard or really sad—putting a positive spin on things because I had already been doing that for myself.
I found it was really easy to take things that are hard—because I personally like being queer and being a one person pep squad. It was natural.
I did a poster project for trans day of resilience a few years ago and things really took off after that. That was what people really needed.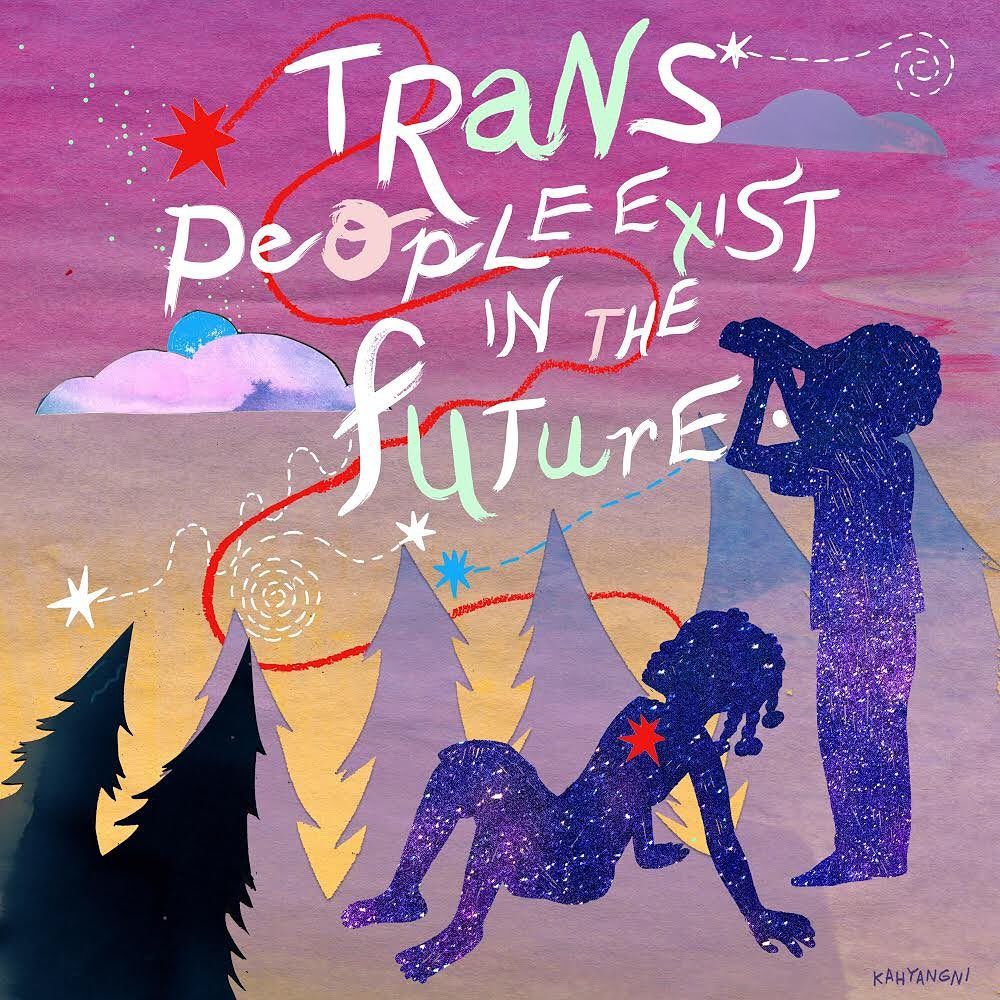 You said you fell into illustration, but your work is more wide-ranging than that. Can you talk about how you find mediums?
When I was a kid, I was all pencil and paper. So I had the basic drawing skillset. In college, I volunteered at an after school studio that had a really cool printmaking studio. You could learn how to screenprint, so I picked that up. Then I found an internship in Philly that would teach me how to do murals.
So I do illustrations mostly, with some printmaking and some mural making.
Do you have one that you like the most out of the three?
That's so hard! I would say I am the most excited about murals right now. But I am exploring other things. But this is too hard to answer! I am into doing everything!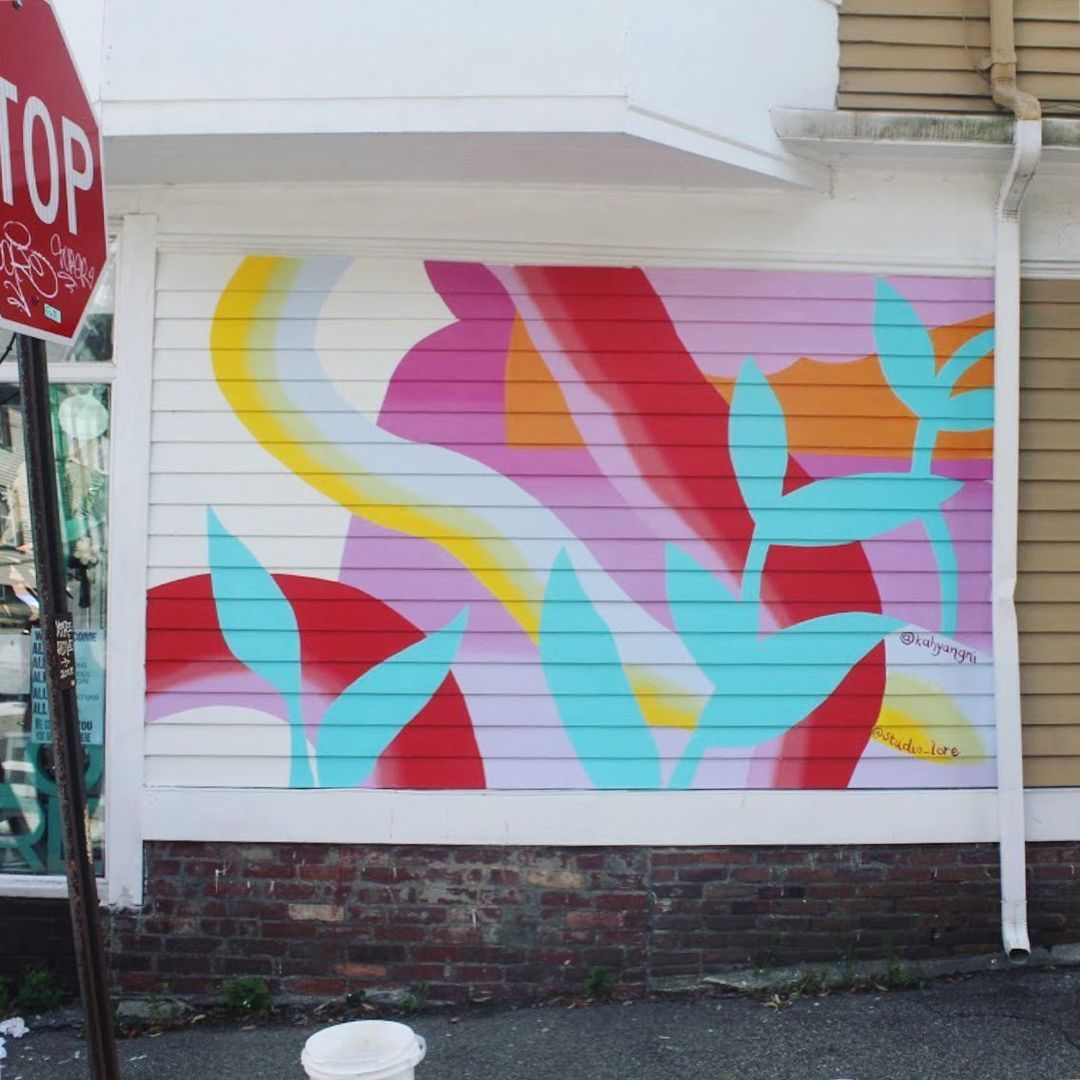 Is there something you're working on right now that excites you?
With illustration, people like you to have a set kind of style. So I've gotten used to the subject matter I like to draw, the color range I know. But the thing that makes it exciting or keeps it fun is something new. So right now I am working on a children's book. I have to study how to make a children's book versus a poster. How do I make 16 pictures in a row that tell a story versus just one? I like challenging my brain to understand what I need to do for different forms.
Your work appears a lot in public places. What are your thoughts on public art?
I love it! That's why I said I like murals! We live in a world where there are a lot of billboards for stuff that doesn't matter. Or monuments to really terrible people.
I want to live in a world with bright color and cool stuff, where art represents values that are awesome.
When I do public art, I think it has a real effect in the world. Recently, I did a billboard about trans people being divine. One person posted a photo of it on Instagram, saying they passed it with their oldest trans friend in Philly and wanted to start crying.
It feels more real and louder if it's in public. Somebody could see it who is having a really hard time.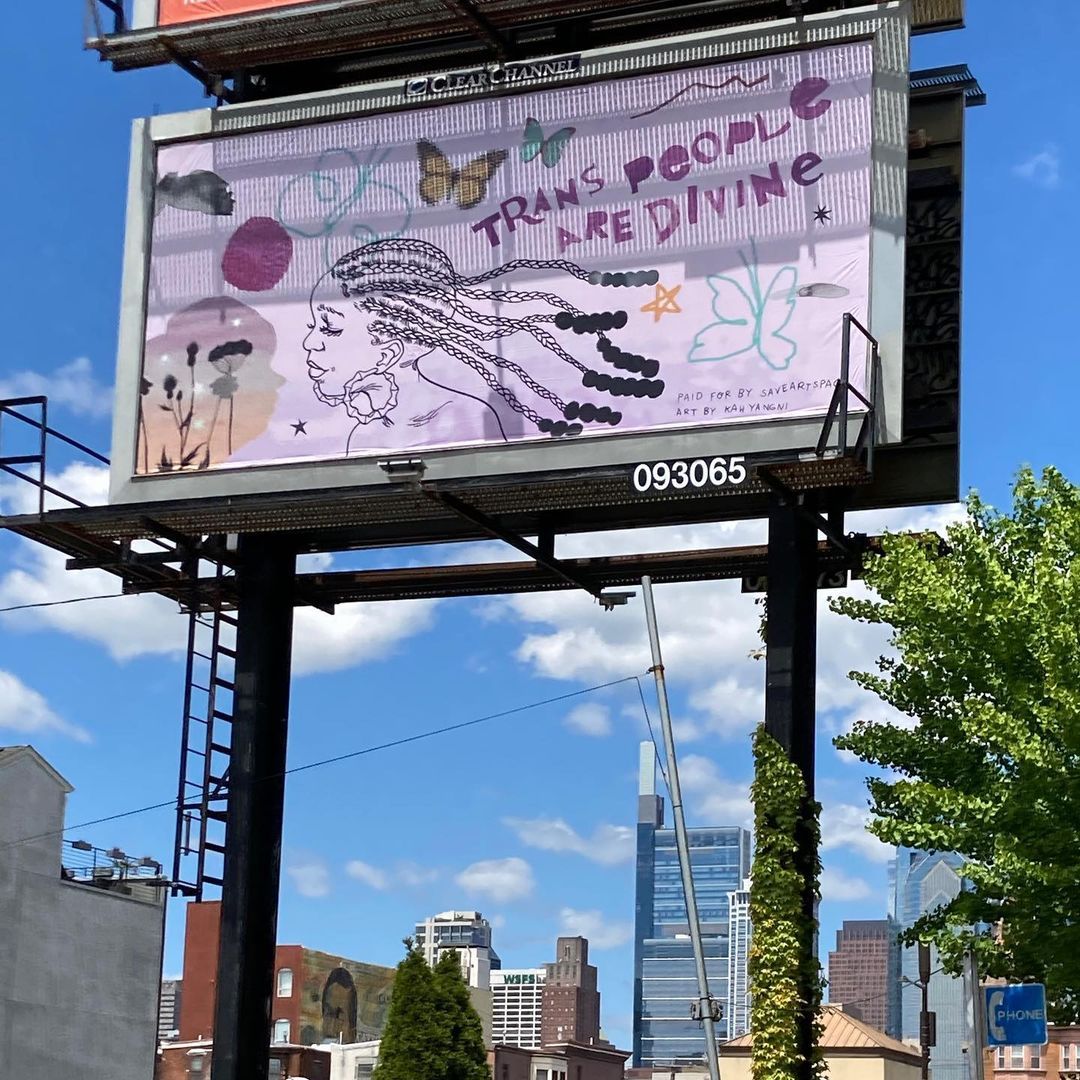 A lot of your art makes statements about acceptance. Was it always that way, or did it take time to find that voice?
Definitely took time. I think I always cared about social justice for a long time. I'll be real with you, post election, like 2017/2018, I was just like, I can't do it anymore. I can't just do drawings of flowers anymore. I changed my focus.
It became more important to talk about what was happening than to just draw for pleasure.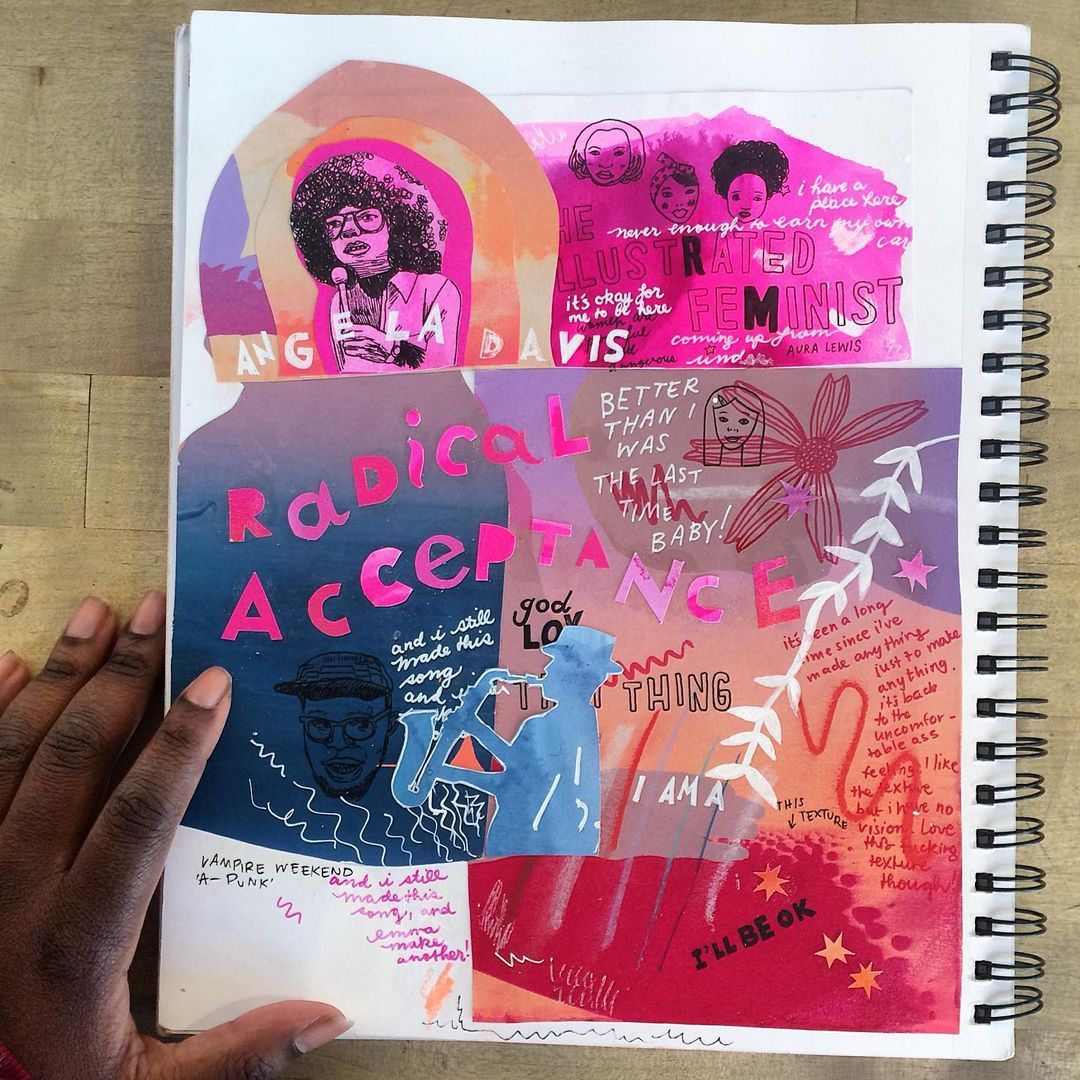 What inspires you?
Really amazing movement artists I've met in the last couple of years. Really great color. And seeing people that remind me of parts of my identity. Like queer kids who are really happy and alive. Going to prom! People being out when they're young motivates me a lot.
What role does queerness play in your art?
I like being queer. I'm really into it. It's given me a lot of freedom and happiness. I am really excited about being the pep squad. A lot of really bad things happen to queer people, but I love being part of this community. I am psyched about making art about it all the time. Telling people our stories is fun to me, and that's why I keep making art about it.
What does pride mean to you?
It's the season when I get to celebrate my friends and myself and my relationships. Everybody gets to dress crazy and wear glitter and have fun and be outside with people that love us and care about us.
It's a huge, awesome, community celebration. It's my favorite time of the year.