Meet the Artist: Braylen Dion
Braylen Dion is a director and photographer based in New York, NY and Atlanta, GA. In addition to being featured in exhibitions in Sweden, he has done extensive commercial work for brands like The New York Times, Vanity Fair, Rolling Stone, GQ, BET, Sprite, Nike and Sony Music among others. He is featured in this iteration of the Black Artists Print Shop.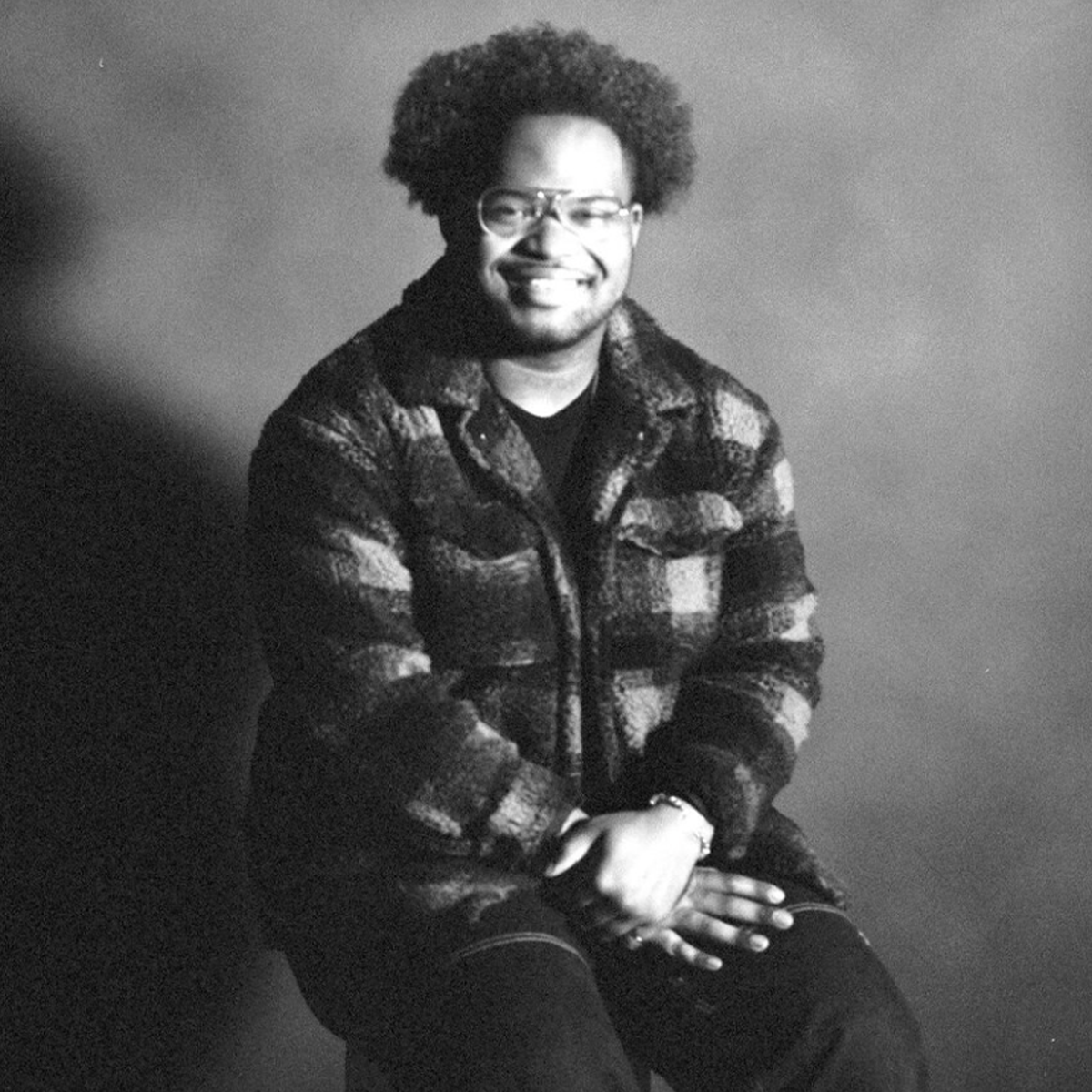 What's particularly striking about your photos is that many of them have the subject in the center with a close up of their face, gazing. Can you share with us the reasoning behind that artistic choice?
I really like to take strong portraits. During the whole shoot, I'll get far away, mid and chest-up pictures. I find it fascinating when I can get right up close in their face and they're looking into the photo. I like for them to look very calm. I want the photo to be inviting. It's a stylistic thing too. Plus, I enjoy seeing their skin; it's smooth and warm and buttery. I don't think there has been a shoot where I haven't gotten a close up of someone.
In your photos, your subjects have different poses, hairstyles, and are in different settings, which seems to make each project unique. What does your process look like when you are directing?
I get a lot of my inspiration from music. I mainly want to be a director, directing music videos and actual films. I imagine a music video into a photoshoot, because it's a lot more simple and less time consuming than trying to do an actual video. I get a lot of inspiration from any films or music videos that I watch, and from my favorite photographers and hairstylists.
Also, I get a lot of inspiration from my grandfather. I never met him. He was also a photographer. I look back at a lot of his photos that he took of my family, portraits that he took of my aunts and my grandmother's sisters. I like to recreate a lot of those too. I also try to mix an old-ish style with a more modern one. Looking back at his work, it's a different feeling because it was on a big film, not 35. It was a medium format, large format; it's a whole photo album. I want to recreate that feeling of nostalgia into my work, too.
Many of your photos seem to have a similar warm tone. Can you explain why you gravitate towards that tone?
In 2018, I had bought a big video camera and I was still doing photography. But I would get really annoyed looking at my photography versus my films. I saw other photographers had an aesthetic and I didn't. If I showed you my work, it could look like three different people shot it possibly. So I took all my photos down. I made two edits of a photo of my friend, but she liked one edit and I liked the other. But, I specifically focused on her photo because she has dark skin. When you photograph black people, you don't want it to look harsh. And that's my hope with all my photos. I want dark skin to look very smooth, warm, and buttery. I see that some photographers' pictures have dark skin, are very harsh and the tones aren't right. So, it was just my mission to specifically make people who are brown or have dark skin have a better representation. Normally when you see someone who is lighter skinned, you don't really see their skin tone looking harsh.
So as time progressed, I still had two different editing styles, but you could tell it was still me. So one day, I was at home where I was born. I took photos of my childhood friend at my grandma's home. Her home is the typical grandma home, with printed floral wallpaper and very vintage furniture. I took photos of him in there, and I combined both of the styles together. And I realized that combination was what I wanted all along. I was able to give a softer look to everything and still have a very deep tone to it.
You've had amazing collaborations with brands like Nike and Rolling Stone, and photographed notable people such as Lil Yachty. What is your dream collaboration?
Beyoncé! She has been my favorite artist my whole life. My mom was a Beyoncé fan, so of course, I'm going to be a Beyoncé fan. Beyoncé is someone I have to photograph. If it's not Beyoncé, then Kendrick Lamar. But, I kind of already photographed Kendrick in his tour bus. It was a really quick photo. But Beyoncé—Beyoncé Giselle Knowles Carter.
How has Atlanta and its artistic energy influenced your own journey?
I live in New York now. But I am in both cities. Atlanta has influenced my work a lot, because I was surrounded by so many people who looked like me versus when I was in Jersey [where Braylen is from]. Atlanta is very Black. That's why I love it so much. The people in Atlanta are very nice and not rude. It's just the Black culture, in general. I want to put that in my work. I want my work to be very Black.
"Kindred" and "In Bloom'' are two incredibly awe-worthy pieces. Tell us about the production behind these photos and why you selected them for the Print Shop?
I'm very picky about my work. I know what my best work is. I'll talk about "In Bloom" first. It was a very last minute photoshoot. The stylist and I were trying to find the model, and just two days before the shoot, I found someone who would do it. I realized that I had known this model for years. When we got to the shoot, it turned out so amazing. We were shooting in a garden at a wedding venue. I realized before I did that shoot that I hadn't had many photoshoots with women, so I wanted to go above and beyond. It turned out way better than I expected. Way better.
Next, "Kindred". This agent had a showroom of over 5000 pieces of clothing that people could pull from and rent. He had these two pieces from outside the United States and no one had ever used them. I really want to photograph these two guys that I've already photographed before in those clothes. Before that photo shoot happened, I was going to do it in a green field. But then I thought it would be too predictable to have the sheep/wool ponchos in a field. I went to the Arabia mountain, so it can look completely different. You know when something is going to turn out good. You just know. That specific photo is still one of my favorite photos I've ever taken. Both of them. Those are the first few photos in my portfolio.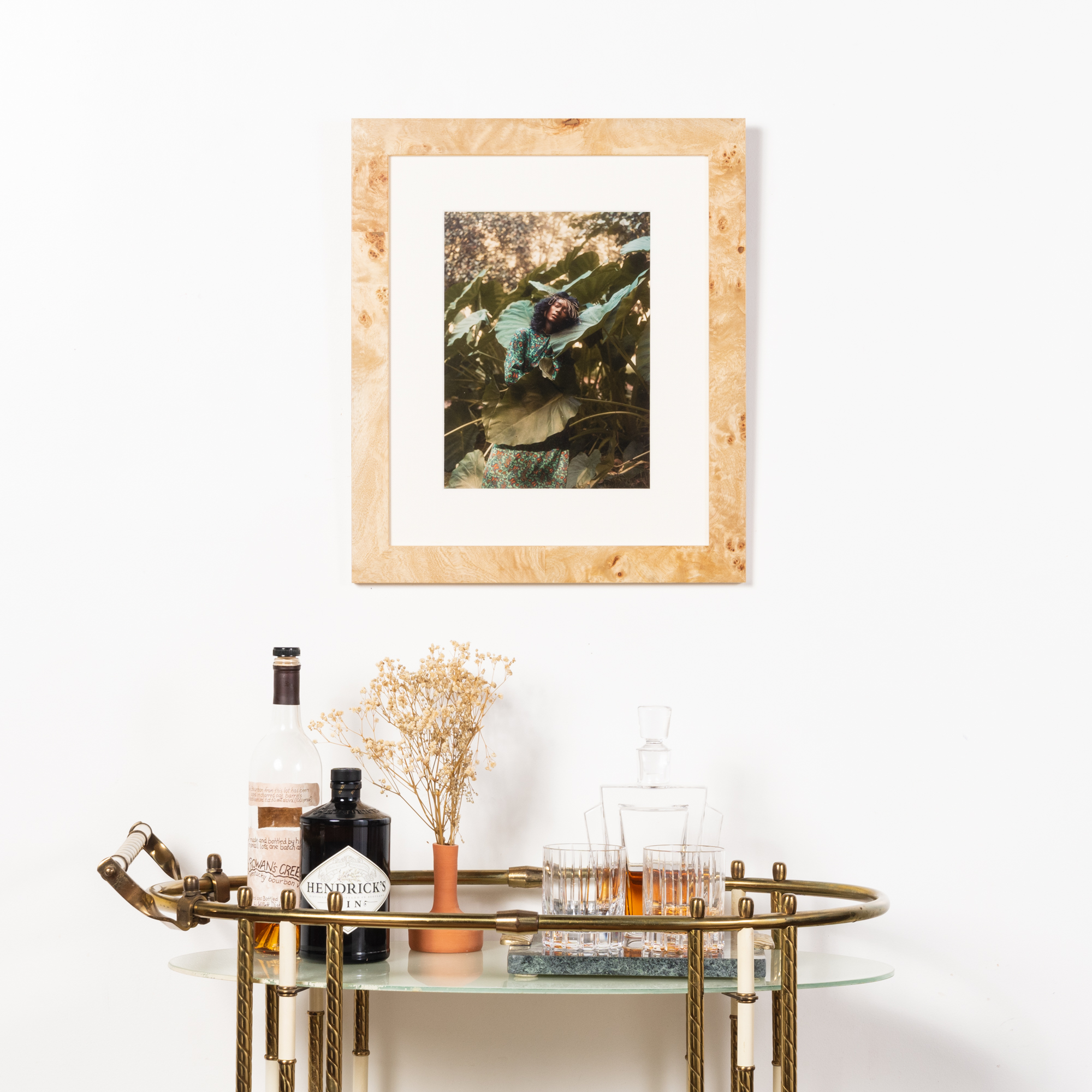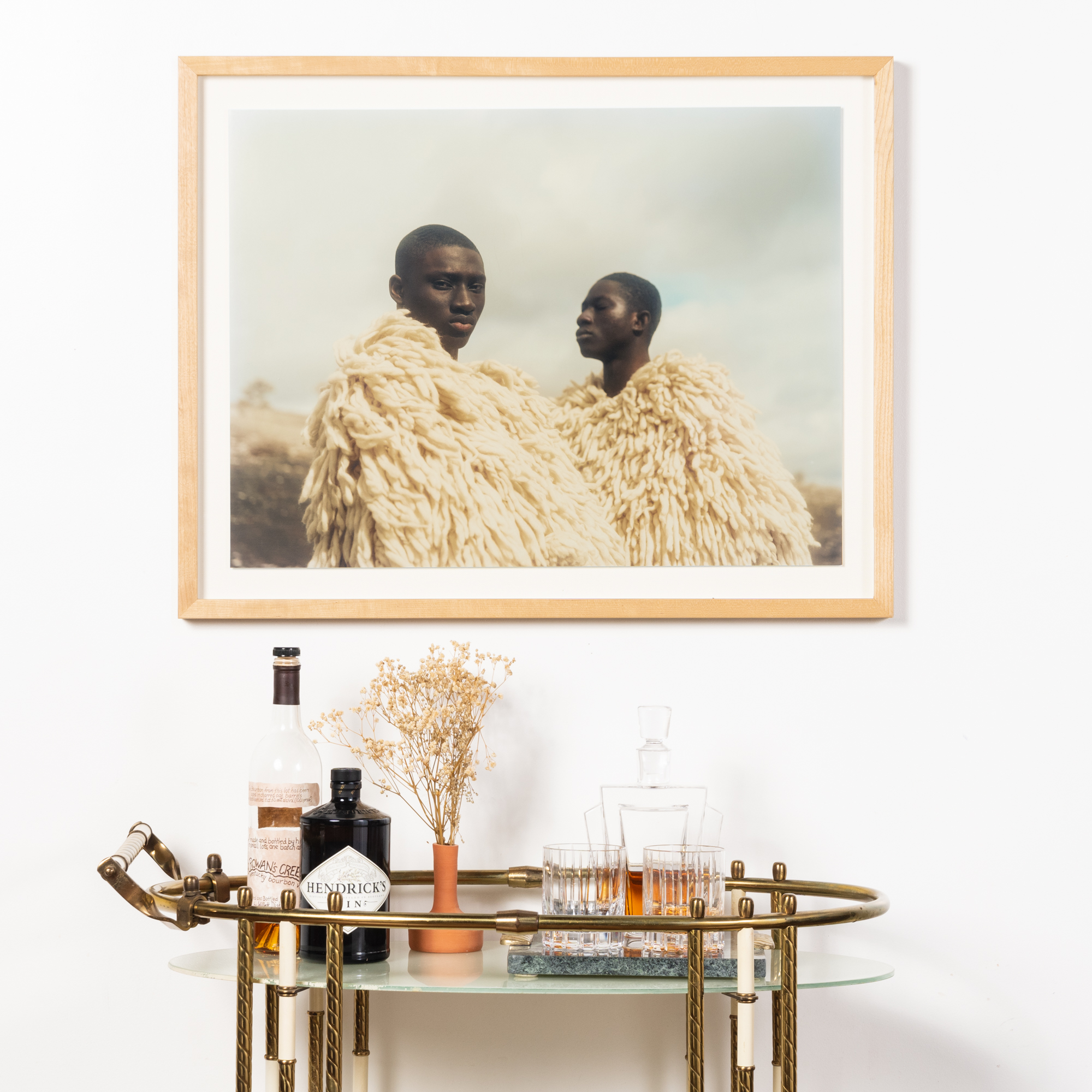 Can you tell us about your favorite photo of you? Who took it and where were you?
This other photographer, Kendall, did something for Atlanta called a "love letter to Atlanta." He photographed seven of his favorite photographers that were living in Atlanta. He didn't know it was gonna be something way bigger. It was going to be posted on the Beltline in Atlanta, but they upgraded it and said that it's gonna be posted on billboards all around the city. The photos look like school photos, that's why I like them so much. It has that blue background, but he shot them in black and white. It's very formal, like when you have your hand on your knee. It is definitely my favorite portrait of myself. I'm probably going to use it for a while because I don't take photos of myself. So, I'm going to literally be seeing my face and six other photographers' faces around the city. Which is really cool.
Learn more about Braylen and his work at his website and Instagram page.