Meet Our New Gallery Walls
When we introduced gallery walls last year, we weren't sure how popular they'd be. Turns out, you guys love them. We suppose it shouldn't be a surprise—they're an easy way to get a big editorial look, showcase photos, and create a real moment in your home. Plus they come with hanging guides so you'll have them up in no time. We wanted to give you even more great ways to fill spaces that you love, with photos that you love, so we're launching three brand new gallery wall designs today (just in time to receive before all the holiday guests start coming). We caught up with our Creative Director, Tessa, to get the details about each one and how they can transform all kinds of spaces.
The Wide Grid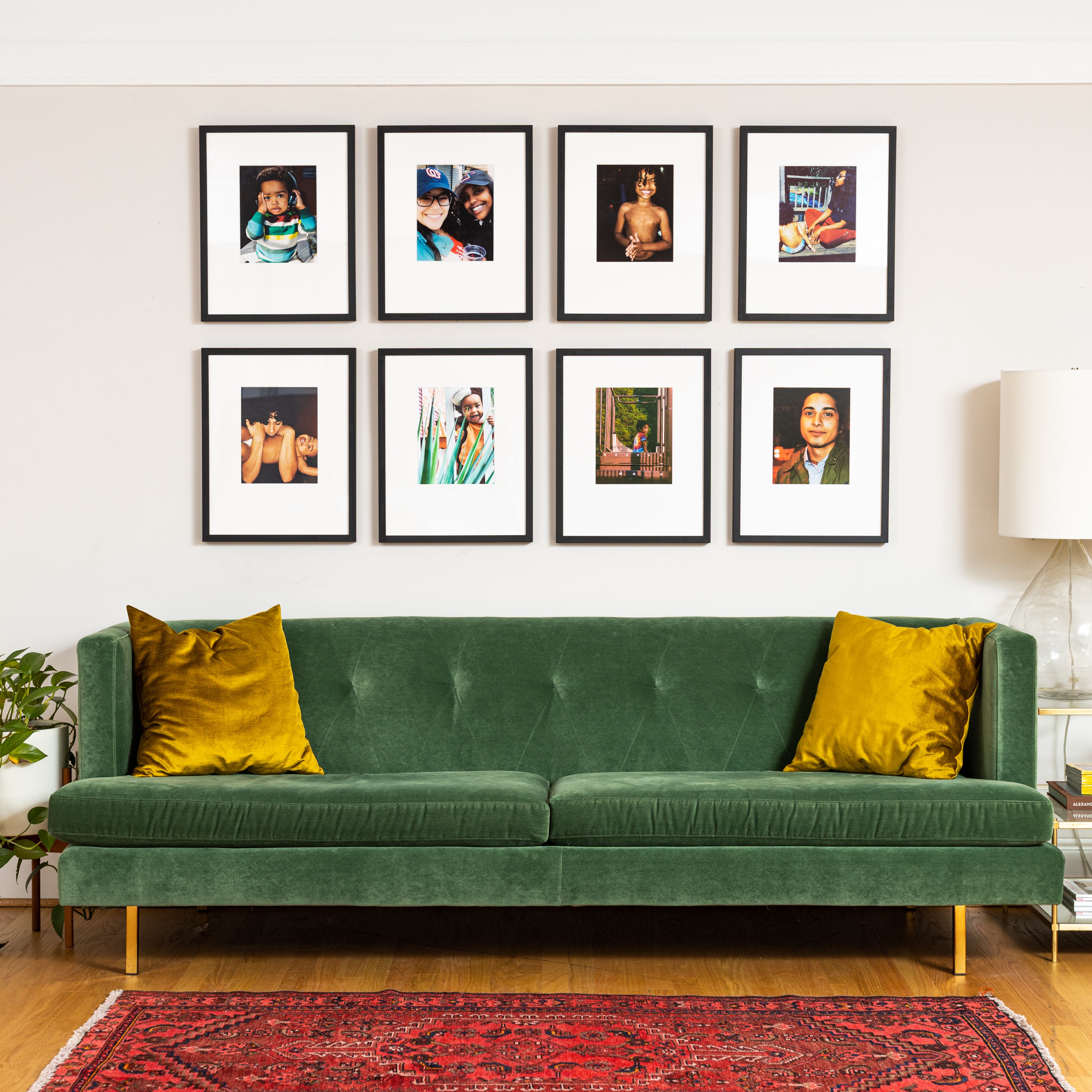 Notes from Tessa:
The Triptych is our most popular gallery wall, for a lot of reasons, but especially that it's a large size and makes a big impact. The Wide Grid is designed to be the same style and feel as the Triptych, but it allows you to get more photos in—eight as opposed to three—so families who want to display pictures from one specific trip or shoot will really appreciate it. Editing down to three photos can be tough, so narrowing to eight can be a little easier and provide an opportunity to show more variety. It works well in the same type of spaces like above the couch, over a headboard, and down a hallway. It's for people who really like the clean, gridded look.
The Column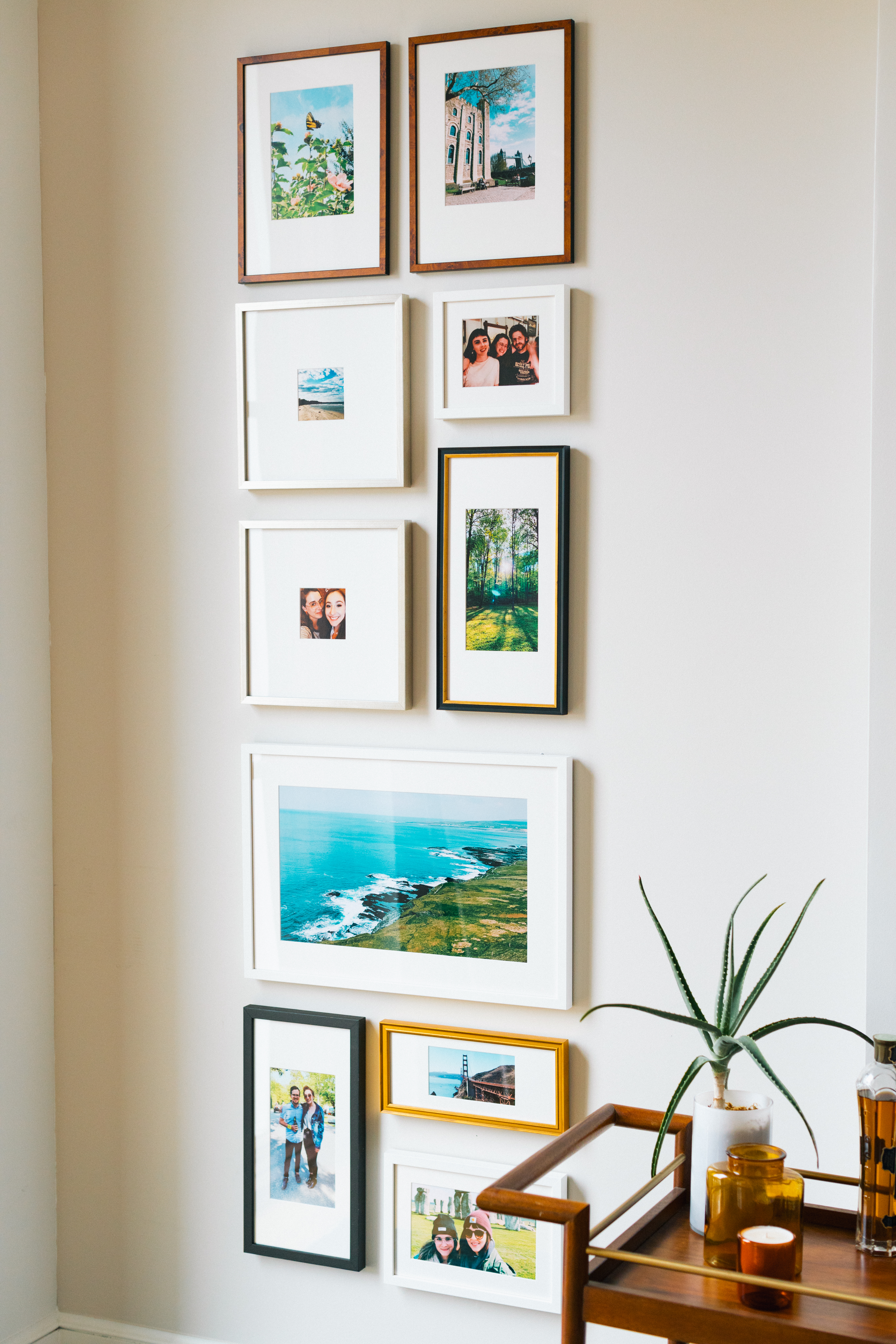 Notes from Tessa:
I actually measured The Column (it's 26" wide) in my little rowhouse where we have a lot of those cased openings between rooms and often people don't quite know what to put on either side. That's where the idea started—how cool would it look if you could put a gallery wall on either side? As we started hanging it in different areas, we realized it looks great above the stairs, next to shelves, or in any tall nook, too.
We also designed this gallery wall so you can hang one next to another in an almost modular fashion. You can flip the hanging guide and hang them up in the opposite direction, alternating every other one. They'll look great together, but also like you did each arrangement on its own. Everything fits together and works next to each other. It looks balanced even if you end up with a huge arrangement! I plan on putting one on either side of the opening between my living room and dining room, one flipped each way.
The Endless Organic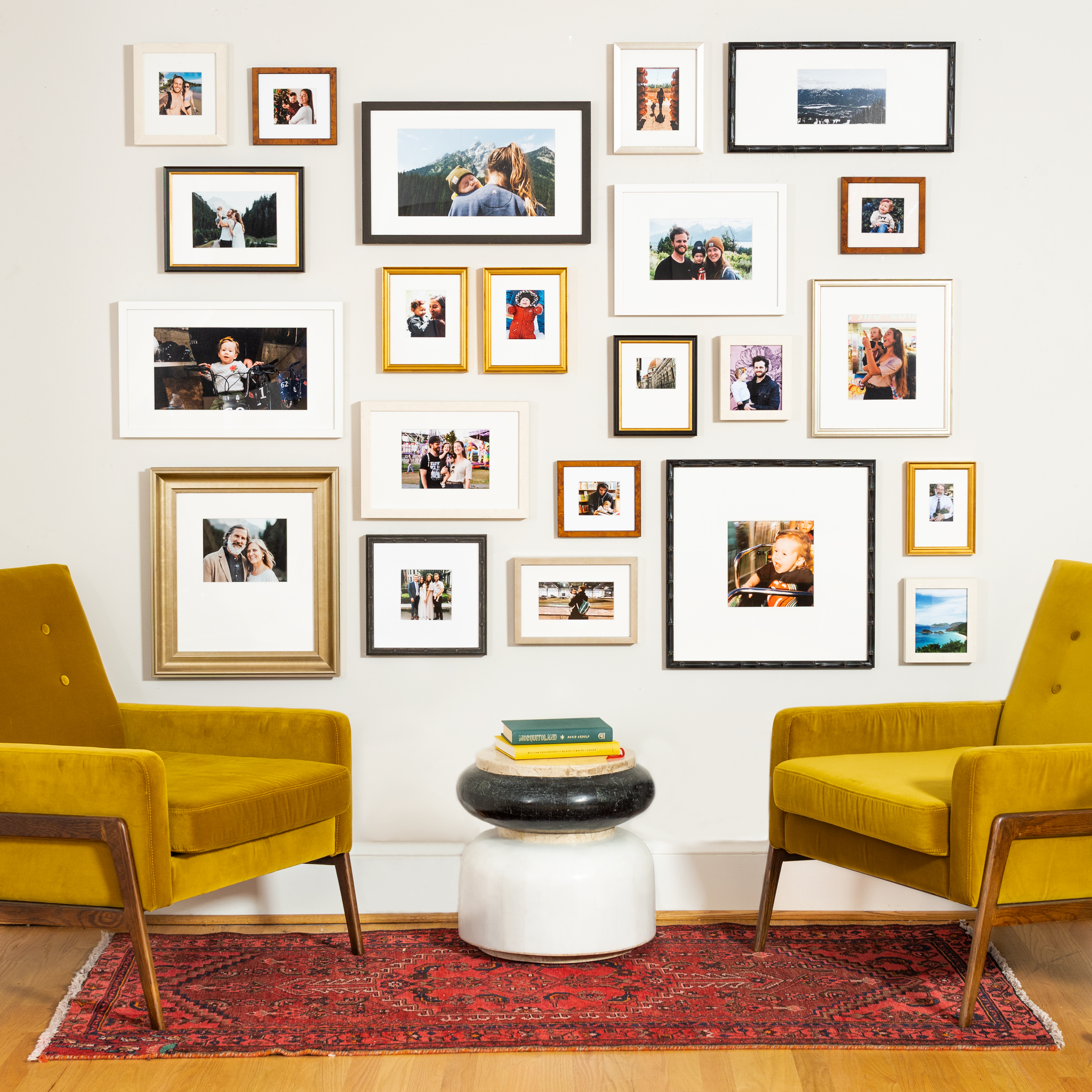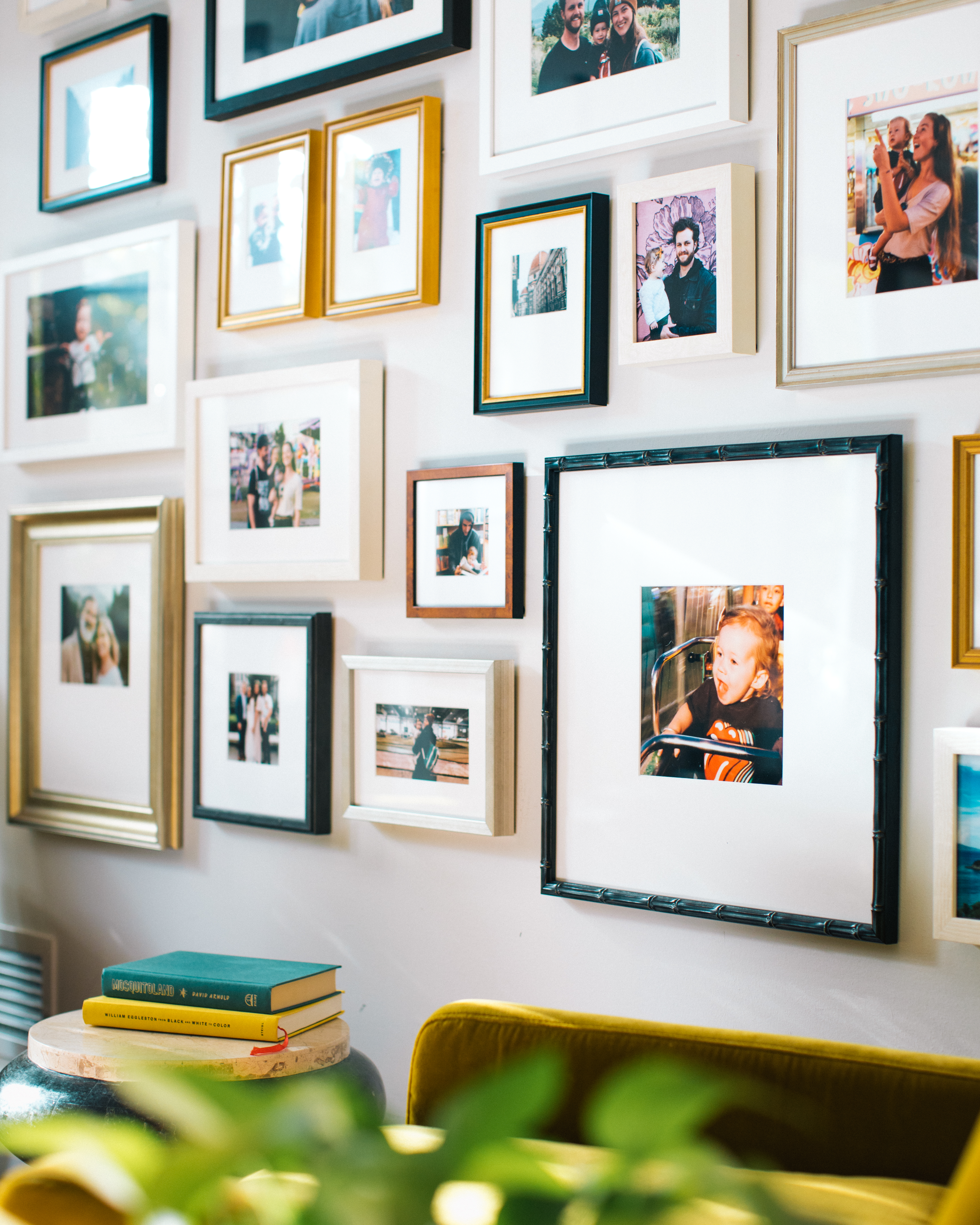 Notes from Tessa:
We're seeing a trend. This year, customers are gravitating towards the organic gallery walls more and more. While plenty of customers still prefer the clean look of the Triptych or Grid walls, with The Endless Organic (and The Column) we're offering a version with a mix of frames so that it feels very collected—like you could have picked each one up on a different trip. The varied mat sizes echo that not-too-perfect feeling, too. Based on feedback we've gotten through our individual designer consultations, what most people want is to fill a giant space with a lot of different types of frames. The Endless Organic fits the bill. It will be the showpiece in your home for you to fill with stories.
Check out these and all of our gallery walls here. We can't wait for your holiday guests to see!