May I Have this Dance?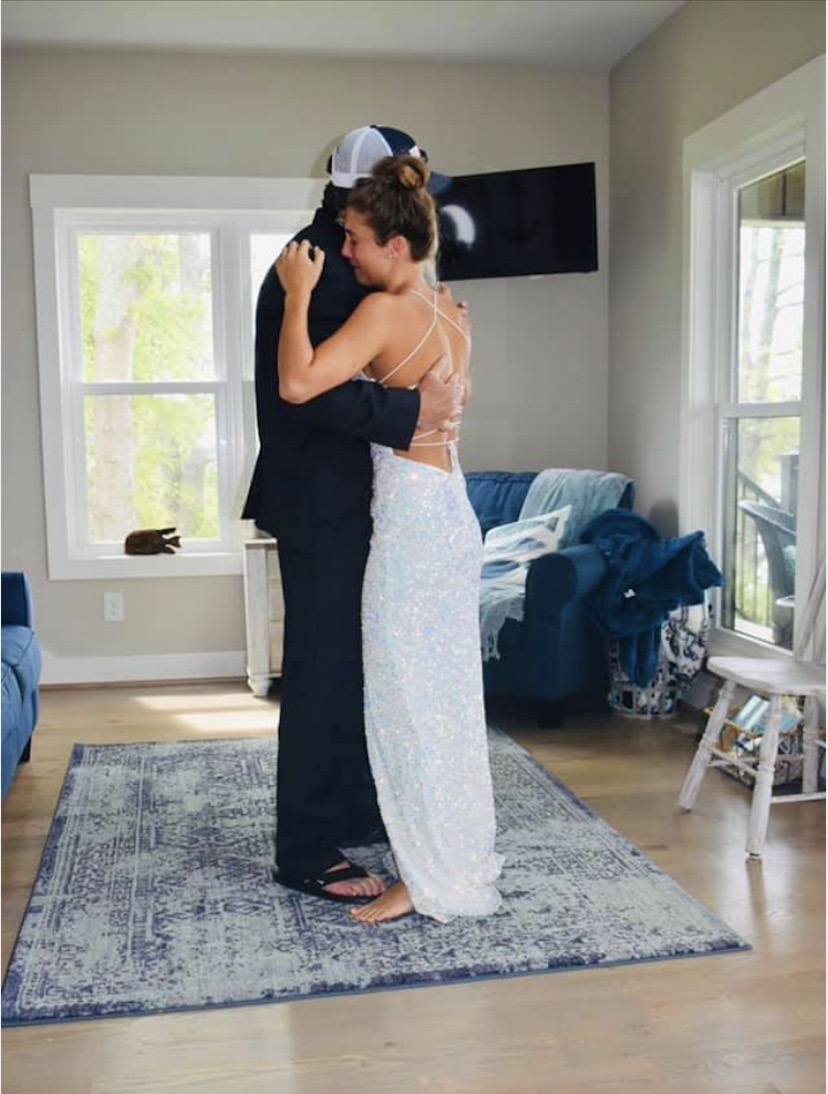 Not only was Marli's senior prom scheduled for April 4, the day before was also her birthday. She had the dress, the shoes, the earrings. It was going to be a celebratory weekend all around.
When her high school in Columbiana, Alabama sent out an email that it would be cancelled in order to follow social distancing mandates, she was understandably upset. "My dad knew I was upset and it was my and it was something I was really looking forward to," she says. He quickly formulated a plan.
The family went to their small house at Lay Lake that weekend. Without Marli knowing, her dad brought along her prom dress and accessories and his own suit. When Marli woke up on the day of her prom, she found her dress at the top of the stairs along with a note asking her for a dance.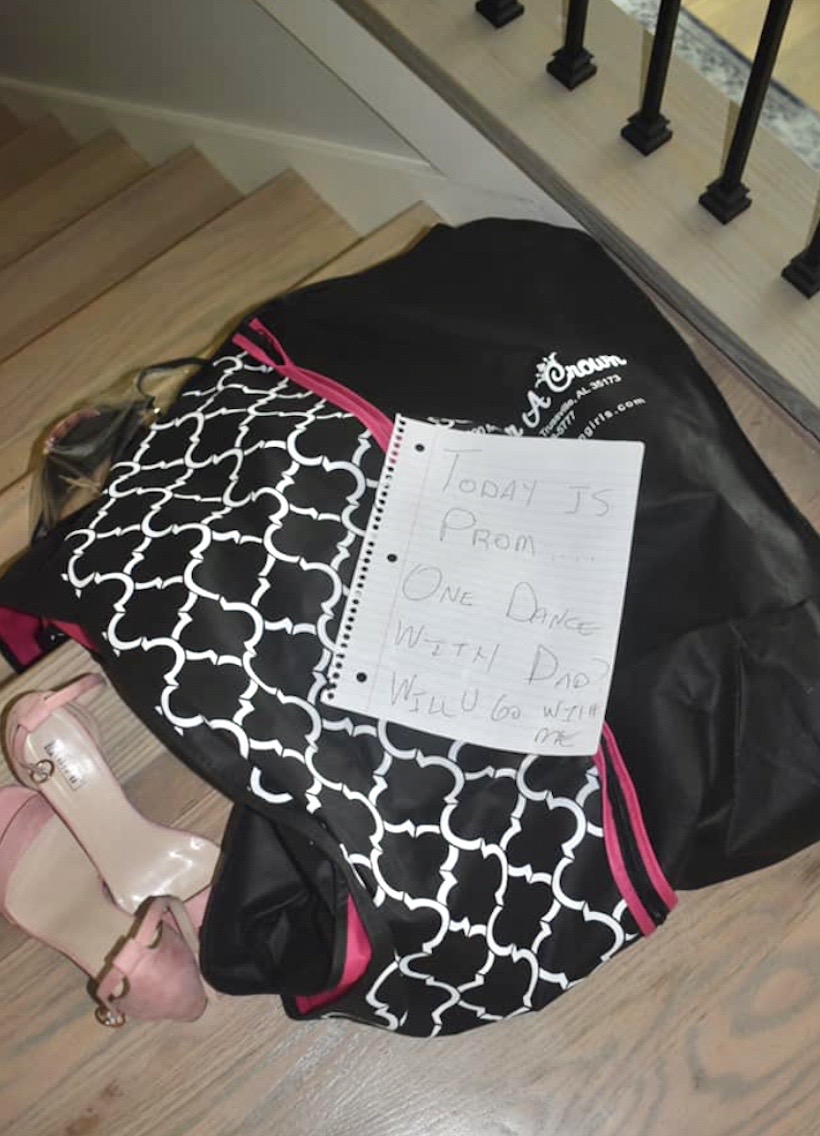 "At first I thought he was just joking, but I went downstairs and he was like 'No really, go put your dress on.'," Marli says.
He put his suit on (with flip-flops because he forgot his dress shoes), cued up "Bless the Broken Road" by Rascal Flatts and danced with his daughter in their living room.
Her sister first posted a video of the dance on Facebook despite Marli's initial objections ("I look terrible and I was crying.") and the world has responded with a rush of positivity. "She posted it and we got shares after shares after shares. It was mind blowing."
Though it wasn't the sparkly affair that she expected, it's a prom Marli will never forget.