May Flowers with Holley Simmons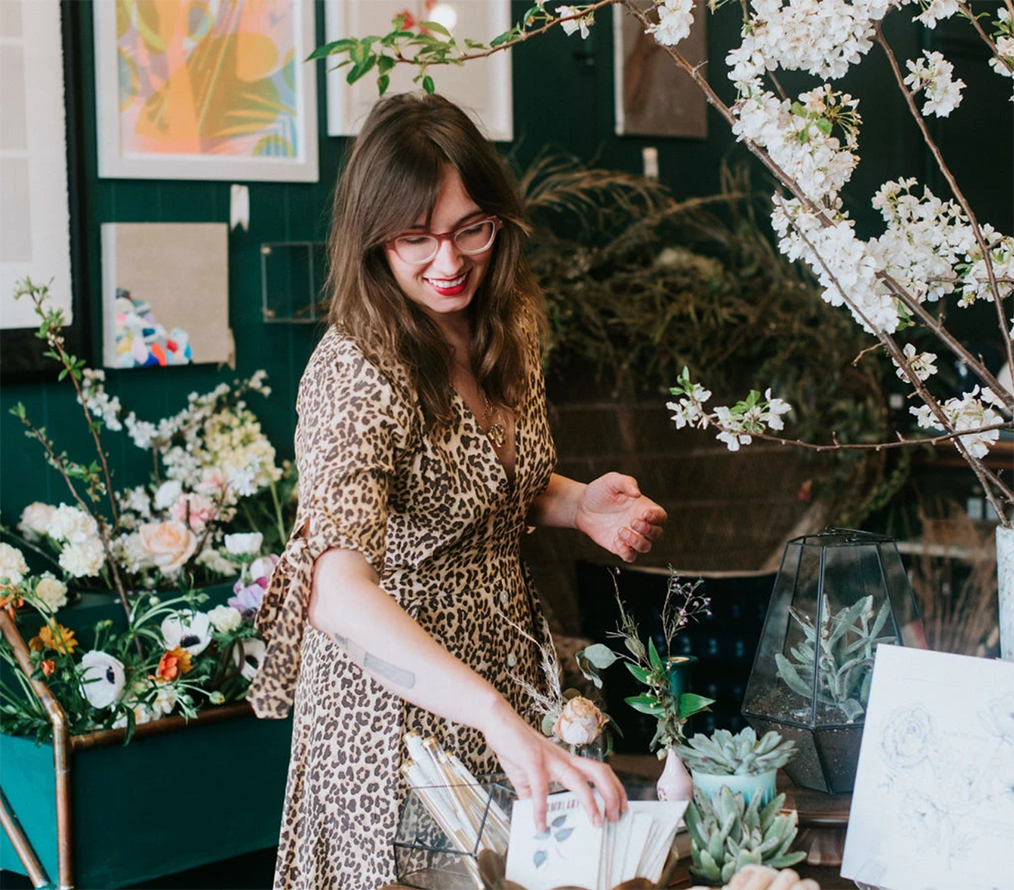 "I grew up in absolute crafting
heaven
."
Holley Simmons' mother was a seamstress and wedding dress designer so rhinestones were a big part of her childhood. Holley always had some sort of art project in her hands—cross stitch, stamping, sewing—and the desire to create followed her into her adult years. Now she expresses her creativity through flowers as the owner of She Loves Me, a local DC flower shop where she takes "just-plucked blooms and lovingly spins them into flower magic."
Her designs are indeed wonderful. While composed, their organic nature is celebrated—she's not one for symmetry. "To create a more interesting arrangement you want to spend time with every stem and drastically vary the heights to mimic how flowers naturally grow in the wild," she notes. Her favorite flower? Poppies—"delicate and short-lived, but wow do they show off!"
Holley is also an integral part of the DC area business community and one of its biggest advocates. "Being a part of any business community means creating avenues of sustainable support," she says, "Many of our best-selling products are produced by local makers, so every dollar a customer spends goes directly to the local community."
Her shop is not just a place for her to create. It's a space where other business owners can reach customers and tell their stories, too. "The aim is to use our space and social media reach to highlight and lift other burgeoning businesses, often led by women of color. It's an honor to serve as a platform in that way." Beyond bouquets, she's created a community.
We asked for Holley's eye as we opened our newest store in Clarendon. She contributed a few very personal items to the gallery wall in the store including old family photographs and a hand-written note from her grandmother (who she also considers her best friend).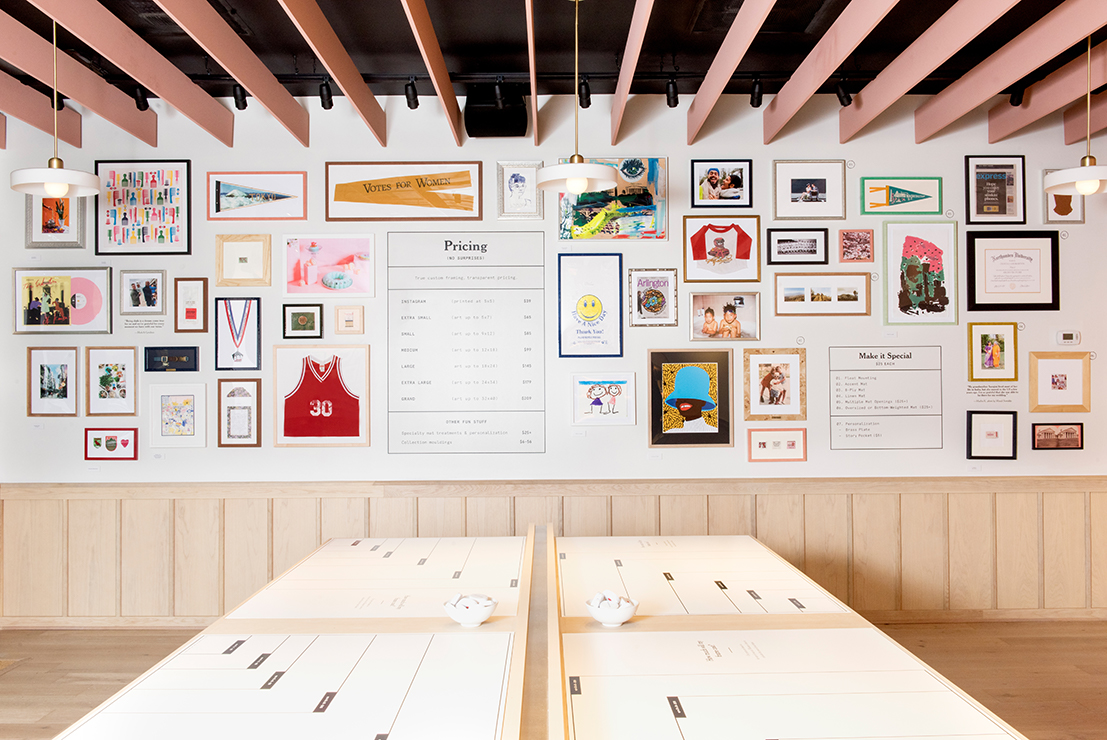 As the Clarendon store opens this week and it happens to be Mother's Day weekend, Holley is creating special bouquets to celebrate the occasion. We're giving them away for FREE with purchase from May 6 - May 9 or while supplies last.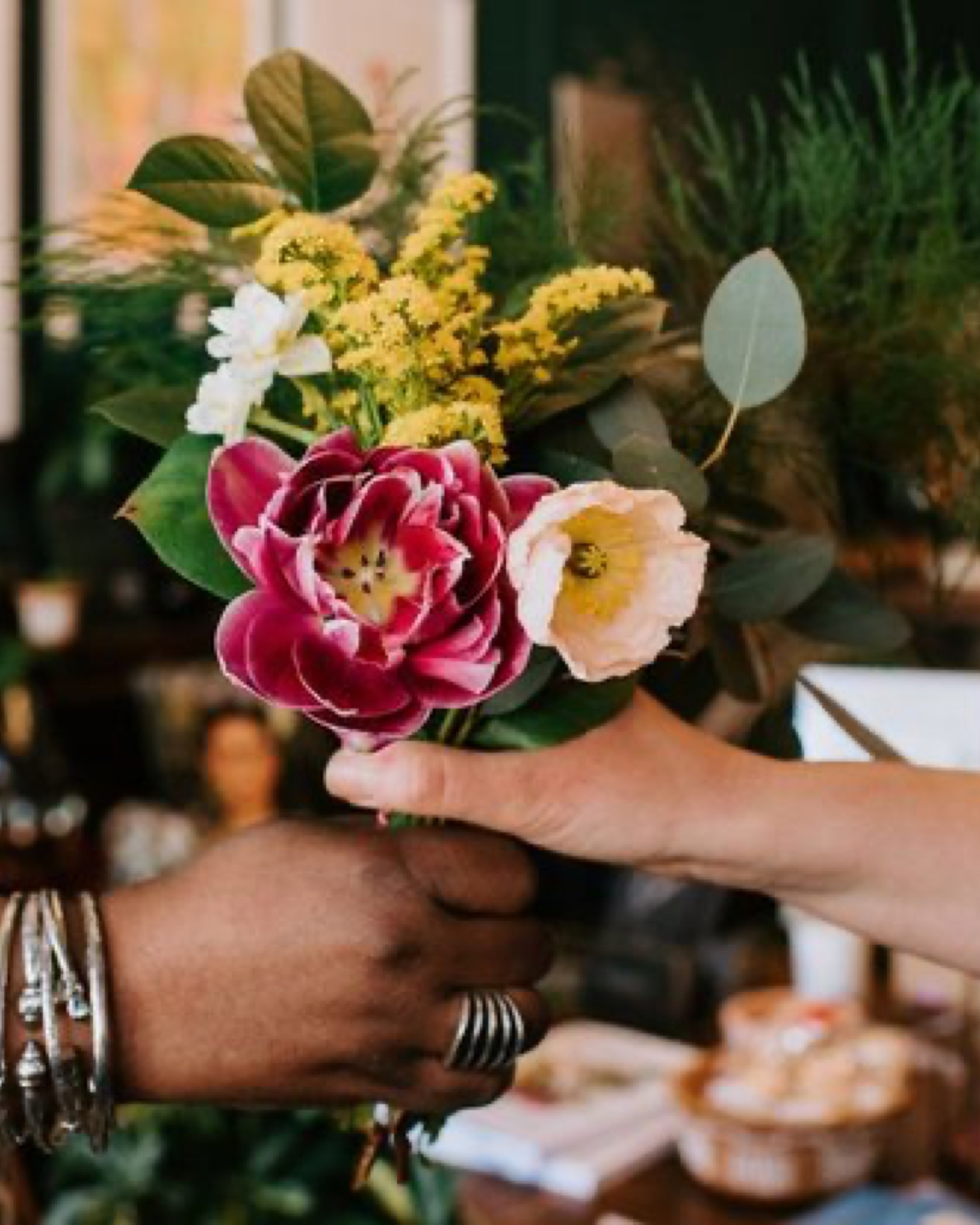 Come visit us in Clarendon and see Holley's beautiful work!