Love Long Distance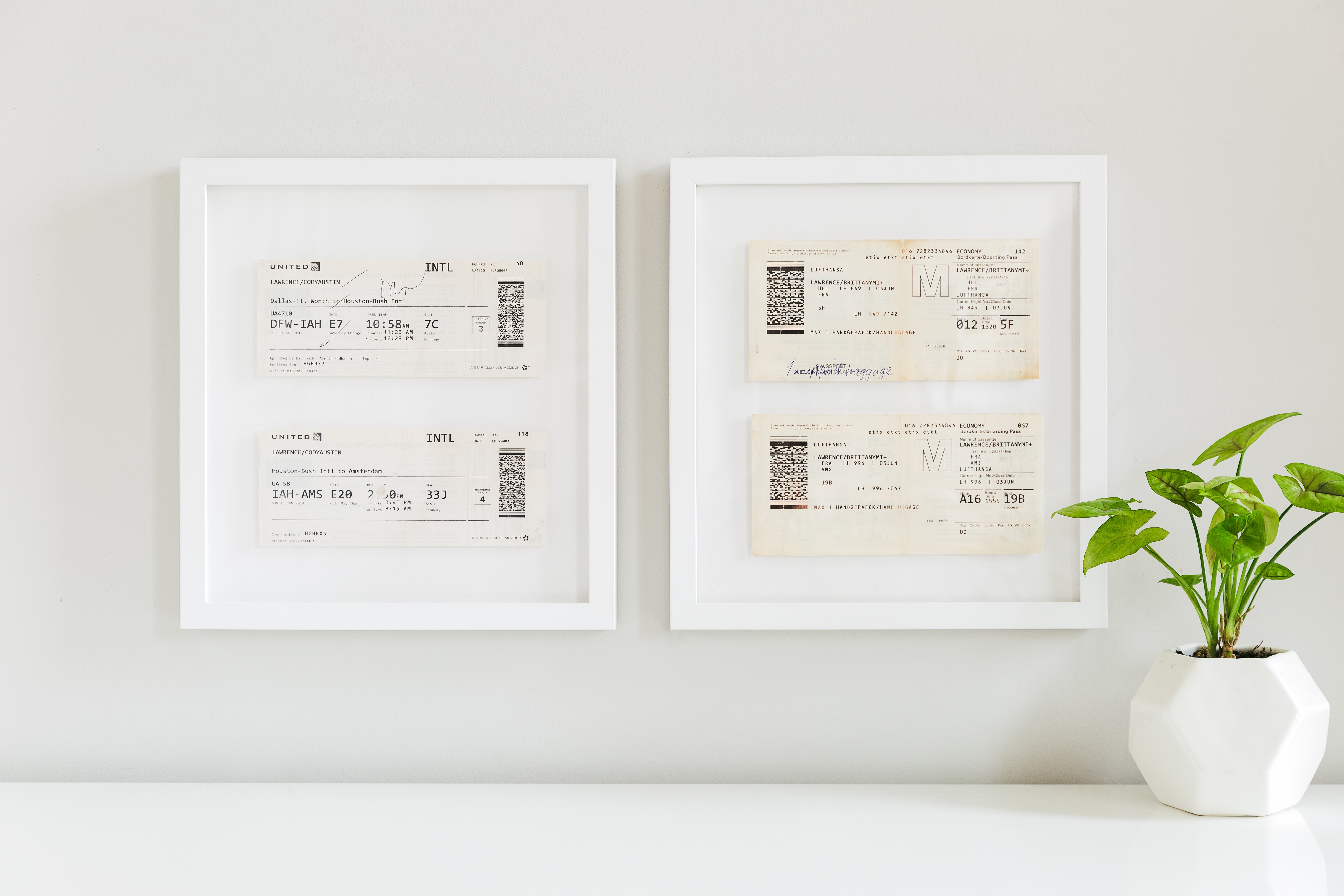 Like the plot of a star-crossed teen movie,
Brittany met the love of her life in high school.
And he was her best friend. They were friends until they weren't…because they realized they were so much more.

So they got married and moved to, wait for it, Finland. Of course, moving across the world is hard, and Brittany was thankful to have her partner by her side. "It strengthened our relationship in a new way," Brittany said. "We want to live overseas permanently when we finish school, so it was great to have a picture of what that would look like for us. We were able to cling to one another and encourage each other when we felt homesick or frustrated with cultural differences."
Here's to a love that goes the extra 4,874 miles - and has the plane tickets to prove it!

Fin.
---
Framebridge: one-of-a-kind custom framing for love that goes the distance