Dorm to Dream Room in Four Easy Steps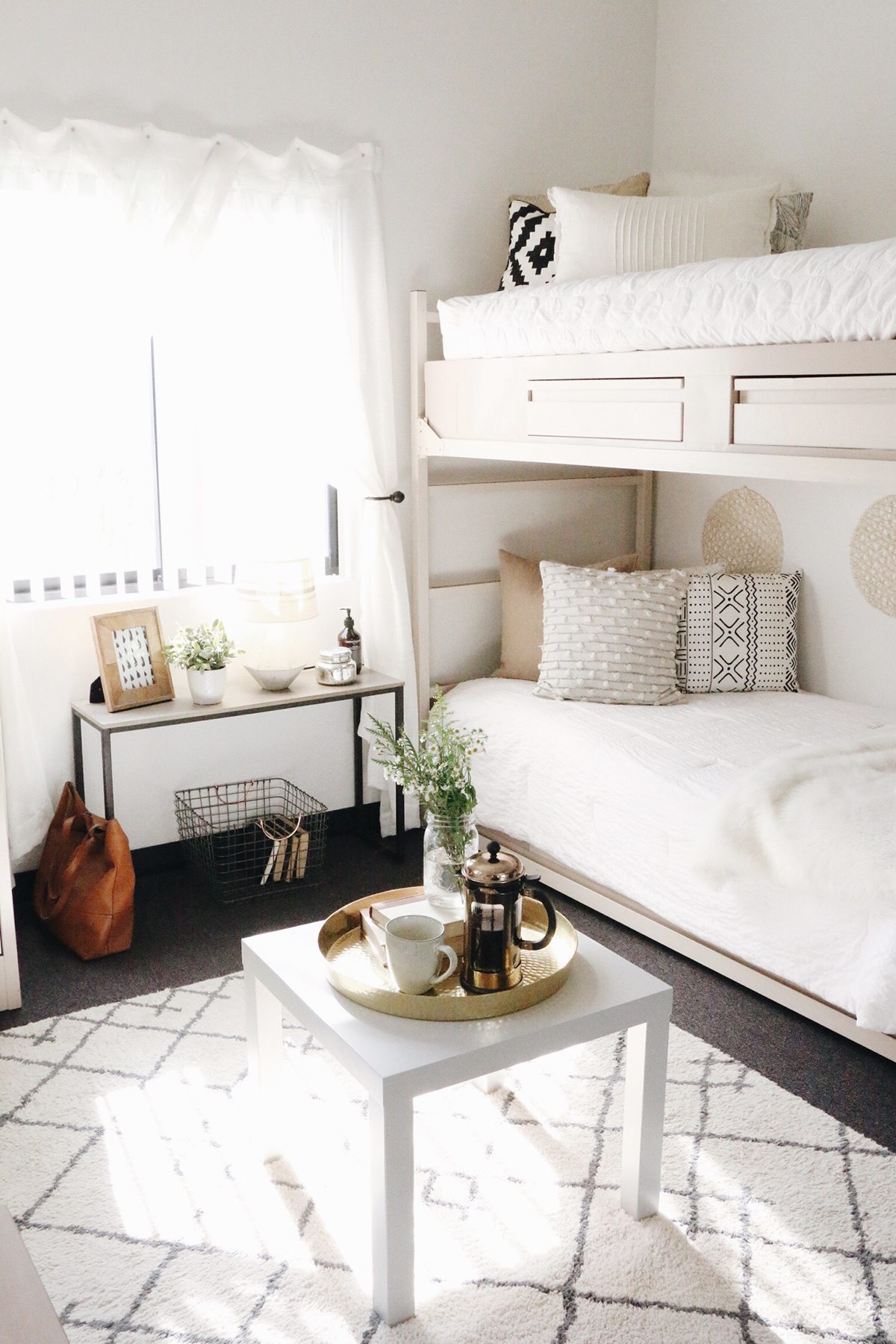 Transforming a dorm room into a restful retreat means overcoming cinder block walls, fluorescent lightning, and scratchy industrial carpet. We pulled together our favorite budget decorating tips to make even the barest spaces feel like home.
1. Deck out your bed. With limited seating and lounging options, it's important to invest in comfortable bedding for that Twin XL. Decorative throw pillows, soft sheets (that are still low maintenance to wash), and a blanket for cozying up during those 3 a.m. heart-to-hearts are a must.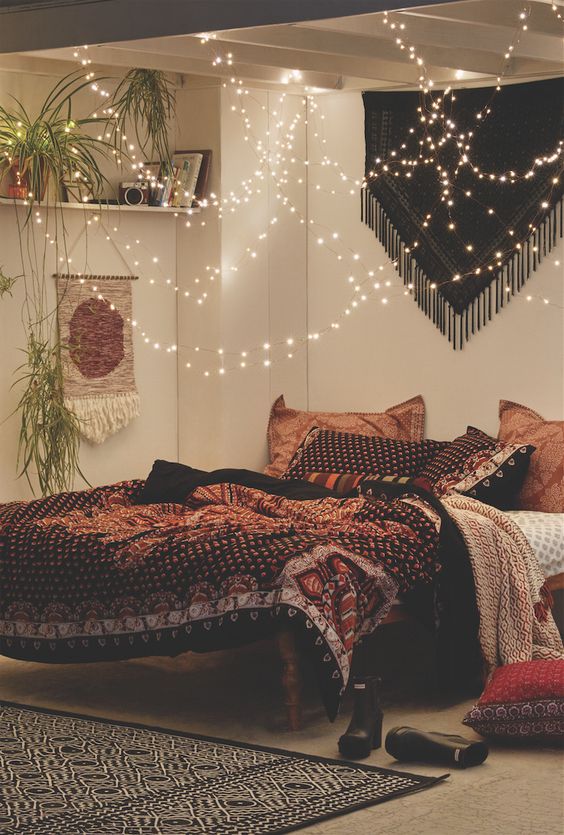 2. Cover your naked walls. When it comes to dorm rooms, an expanse of white wall tends to feel more boring industrial than Danish chic. Upgrade that crinkled poster you bought at the bookstore by using command hooks to hang pictures or tapestries. They'll be gentle on paint but are strong enough to support heavier items (like frames). Temporary wallpaper is another great way to mask cold concrete walls.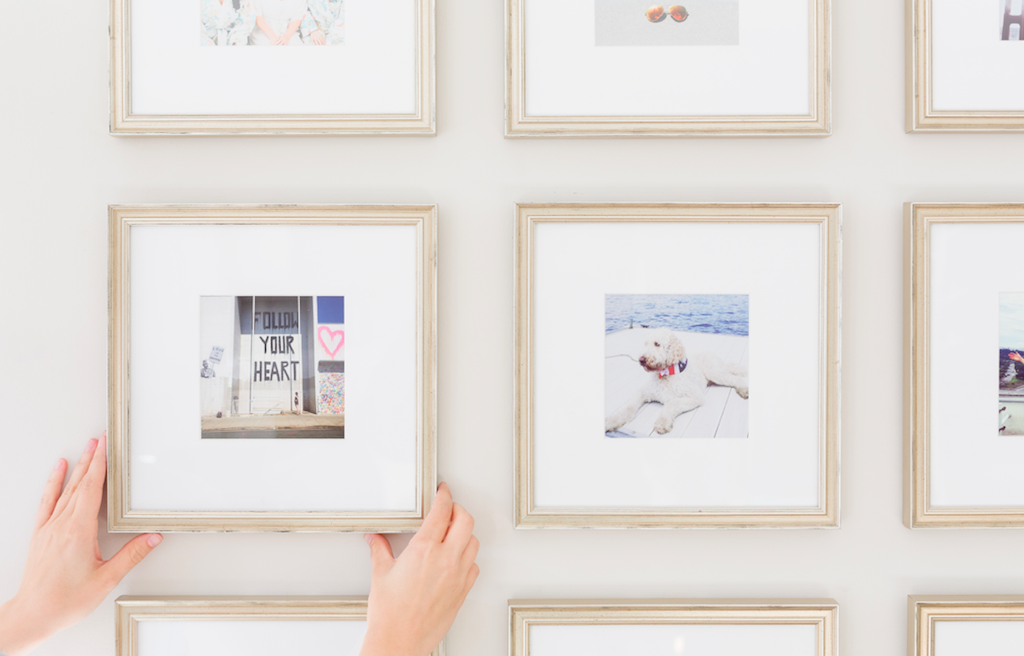 3. Show off your personality. College is the perfect time for your student to to discover their interests and play with their style. A gallery wall allows them to display favorite photos from home while allowing for the addition of new frames as they make memories at school. Our Instagram Minis are the perfect price and size for dorm living.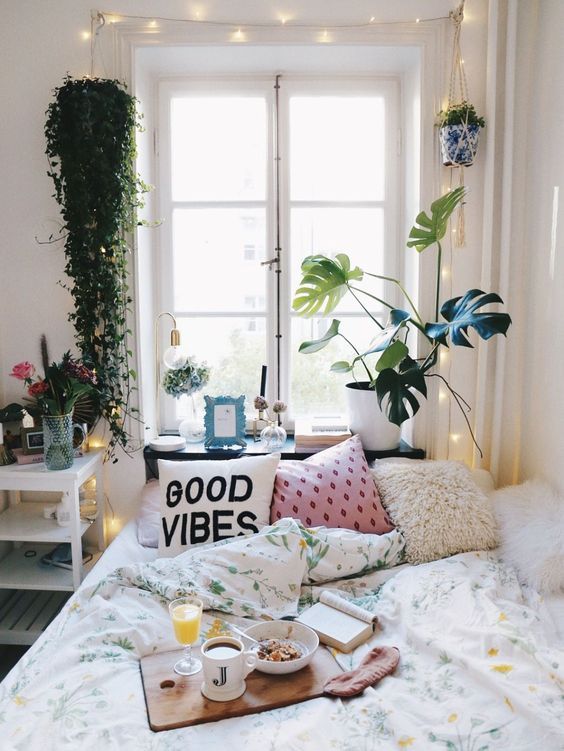 4. Bring in some life. Fresh flowers, potted herbs, or tiny succulents provide a much needed splash of green. Plus, they clarify the air to aid better sleep, boost brain power, and more.
Because dorms are so tiny, it takes only a few small changes to create a beautiful space that feels like home. Cozy rugs, extra lamps, and meaningful decorations make all the difference.
---
Framebridge: custom framing for tricky spaces