Hey Roomie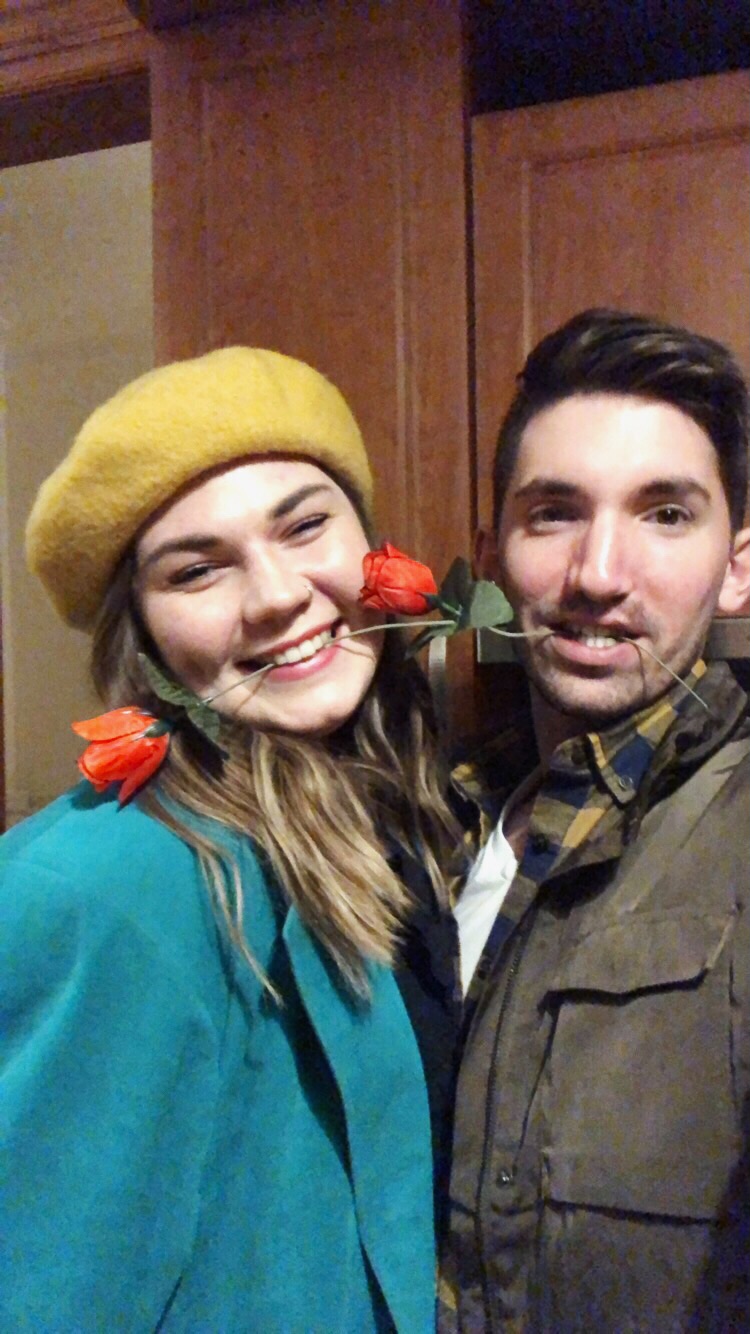 "I said I had a black thumb and an affinity for cats. I don't think I sold myself that well."
Morgan and Ben met in the fall of 2018 after Ben and his roommate Jack posted an ad on Craigslist for a vacant room in their apartment. Morgan was the sole responder to the ad, but Ben and Jack still conducted an extensive interview process. After some initial courting and playing hard-to-get, Morgan decided to move in. "I just had this realization that this was where I wanted to live and the people I wanted to live with. It felt really right."
Three months later Morgan and Ben found themselves alone in an Asian fusion restaurant in Prague on Valentine's Day. Ben was traveling for a work conference and since Morgan had studied abroad there, she had a special connection to the city. In need of a tour guide and friend while abroad, Ben asked Morgan if she wanted to come.
"I slept on it, but spent the night googling things, looking up Airbnbs and texting my mom and my friends, asking myself if I should go to a foreign country with this man I just met on Craigslist," Morgan says.
"Meanwhile I was the one having the stranger danger because I actually lived in the apartment and you had just moved in," adds Ben.
The trip proved to be formative, cementing their friendship. Upon landing in Prague, Morgan couldn't wait to show Ben all of the places she remembered, completely tiring herself out in the process. She also planned a Valentine's Day dinner for the two of them, emailing the restaurant posing as a couple celebrating their anniversary. "We had the sweetest, most intimate meal with each other and this man who was the waiter, bartender, and chef! No one else came to the restaurant the entire time, but he gave the impression they were very in-demand."
Over a year later, they're closer than ever—a consistent, comforting presence in each other's lives. "No one has to become anything that they aren't," says Ben after remarking that his smoothie-blending is the first thing that Morgan wakes up to in the morning.
"I feel incredibly close to him in a way that other friendships have not," Morgan adds.
Everyone is thrilled the cat lady moved in.
---
Framing a gift for someone special this Valentine's Day? Head over to our Gift Shop.