Gallery Wall d'hôte
"The most important thing when you design for a home—it needs to feel like the person that lives there." Architect and interior designer Stacy Millman is an expert when it comes to remodeling. As the founder and head of SKM Design, which operates in New York City and Connecticut since 2004, she is keenly aware that the narrative of a project is driven by the personality of the people in the home.
She had a recent project with a gallery wall that personified her thinking.
The gallery wall was preceded by many other aspects of the project. Stacy led a renovation on the first floor and outside—enlarged the kitchen, created a side entry and mudroom, did some patio and exterior work. And then they moved room to room, decorating a lovely Connecticut home from the 1920's, "with very pretty details."
When they finished the first floor, they went up the stairs, and the first thing they could see was this "big, focal wall."
"What are some things that are special to you?" Stacy asked her client. The answer came quickly: "I have this whole pile of menus that I have been saving for I don't know what." The client works in marketing in the restaurant industry, is a huge cook herself, and has saved numerous menus from work events, personal meals, and special occasions.
"We decided to make that a gallery wall," said Stacy.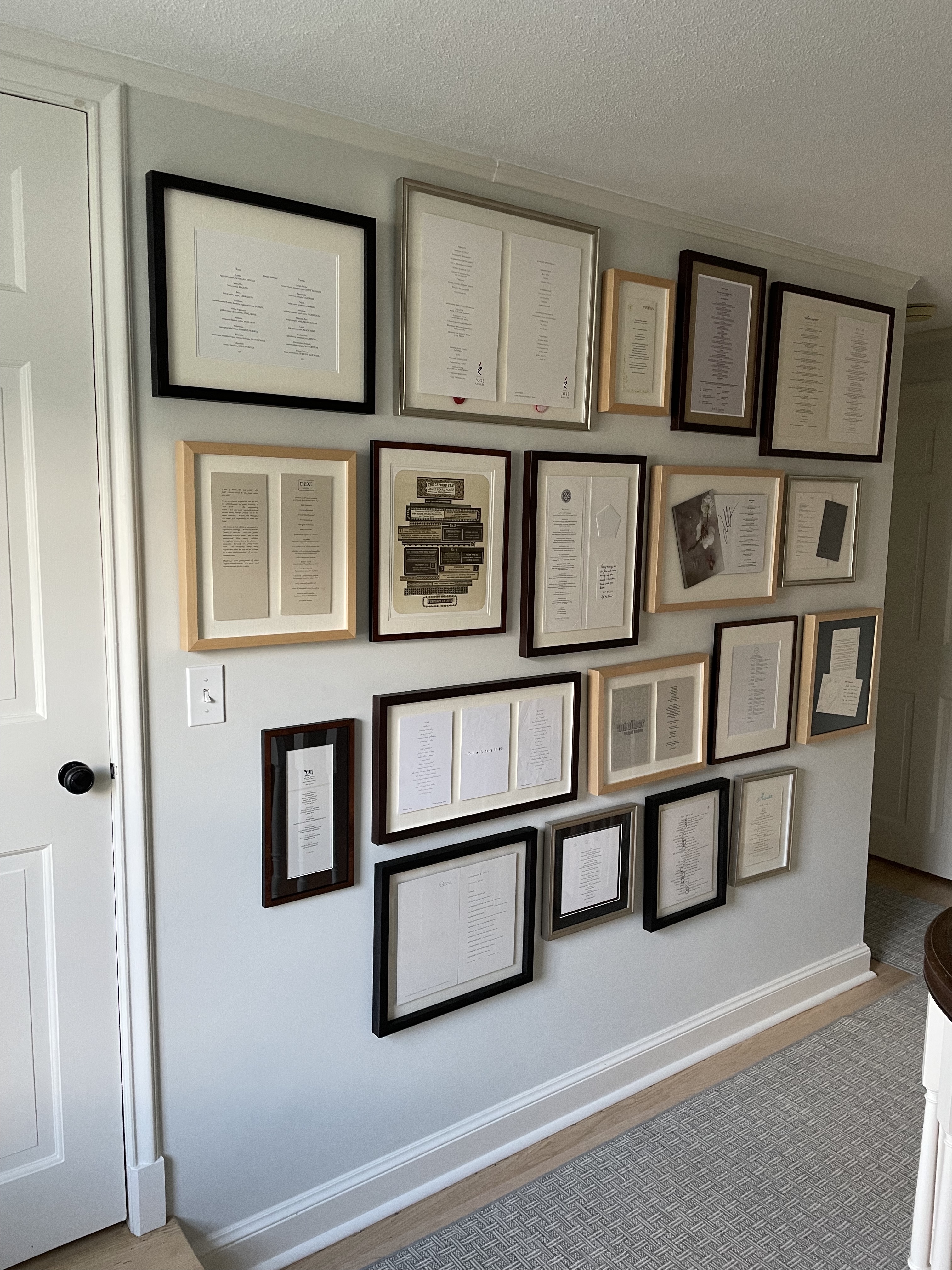 The different sizes, shapes, textures, and colors make for an eclectic feel and a big statement. And they contain stories.
Like this menu from The Catbird Seat in Nashville.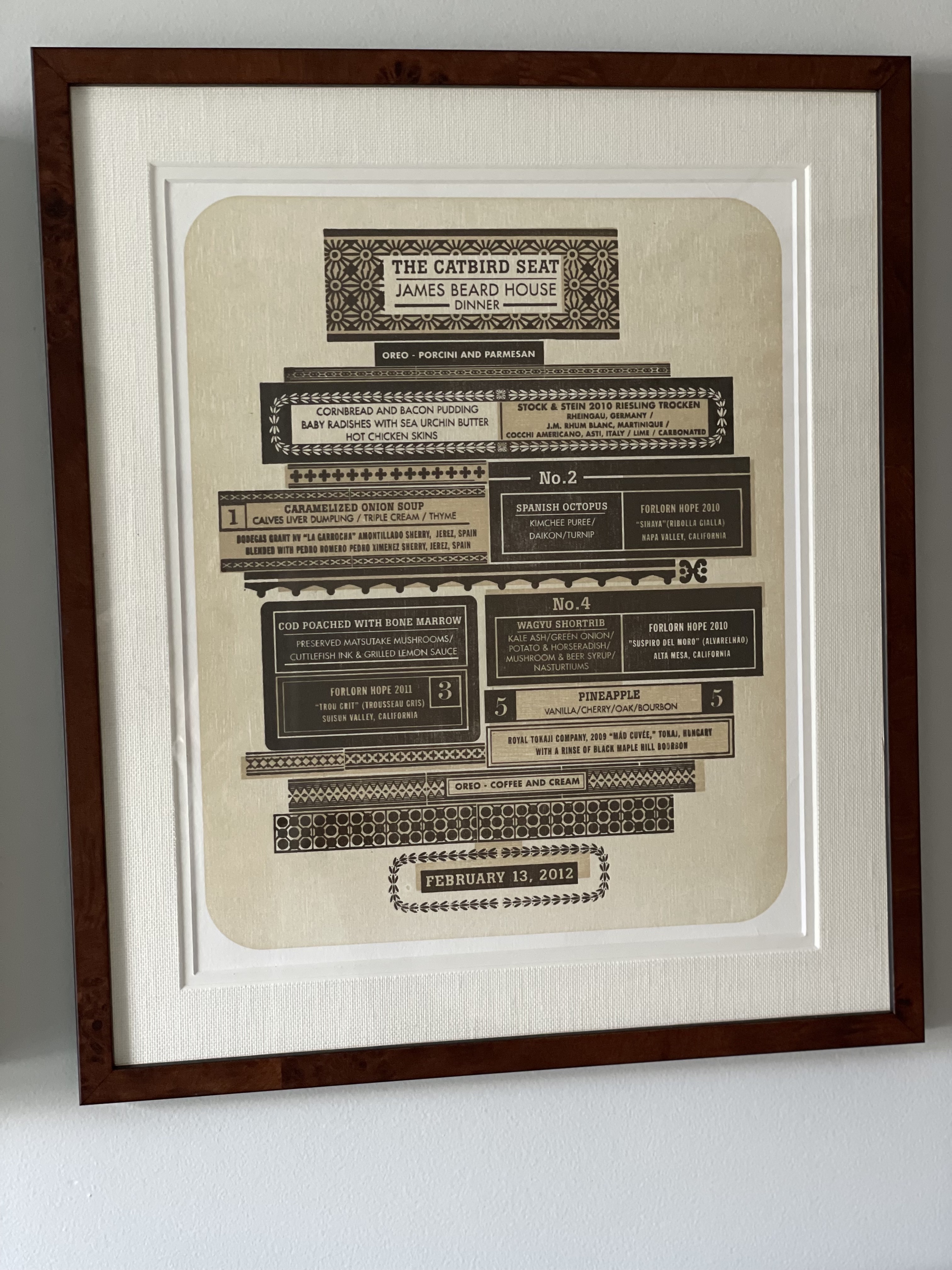 Seeing this menu makes her client feel many things:
"One of the best parts of my job is being surrounded by creative and passionate people. I get to watch ideas, often someone's dream, be brought to life and a large component of my job is to help tell their story. Besides the cool aesthetic of the menu, The Catbird Seat was a groundbreaking concept that showed people a different way of dining. It was also my introduction to Nashville, now one of my favorite cities, and so many great people."
Have a story worth telling in your home?