Love Is a Bar Crawl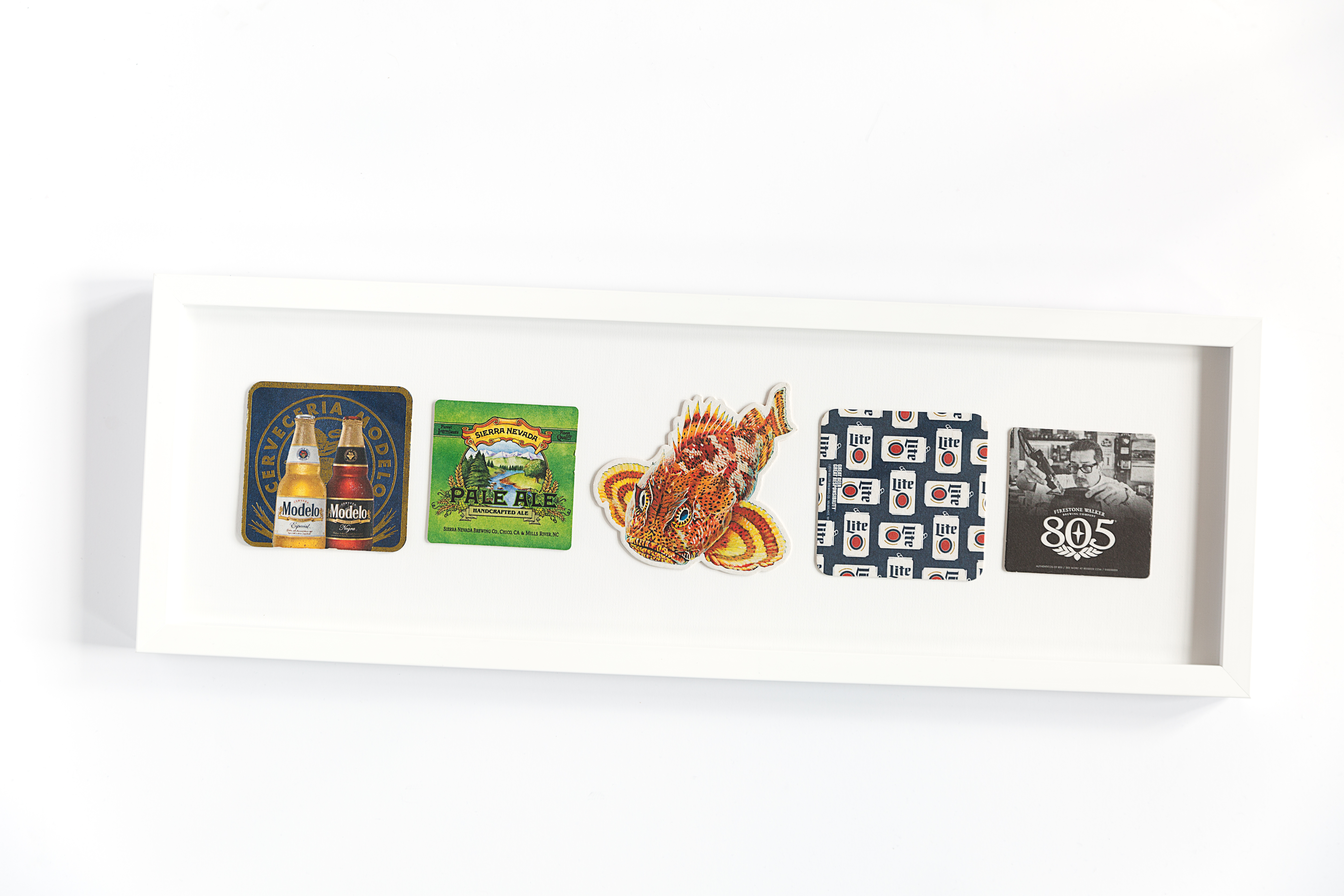 A girl after our own hearts, Sarah hangs on to things: train tickets, napkins with scrawled messages, movie ticket stubs. So it comes as no surprise that she saved coasters from the bars where she slowly, night after night, fell in love with her fiancé.
"I got to know the man I am going to be marrying in these bars," Sarah said. :The coasters bring us joy and really reiterate that love." Here's the story of their relationship, as told by the bars that witnessed its growth.
Becoming friends: Effin's
"It's that place, like Cheers, 'where everybody knows your name.' They are like family and they treat us that way. "
First date: Arclight, Valentine's Day 2014
"Our first official date was on Valentine's Day. I was so nervous I had him pick my drink for me. I never told him but it was awful and way too sweet, but I drank it!"
First "I love you.": McGreggor's
"He still teases me about this. I was trying to work up the nerve to say it first but instead all I kept saying was 'I like you, like I really like you.' And finally he was like 'I love you.'!"
First trip: Sandbar on State St.
"He took me on a train trip to Santa Barbara for a long weekend... it turns out in his head, it was a test to see how we traveled together."
Have a love story (or just a memorable night out) to frame?