How to Hike the Appalachian Trail and Frame the Proof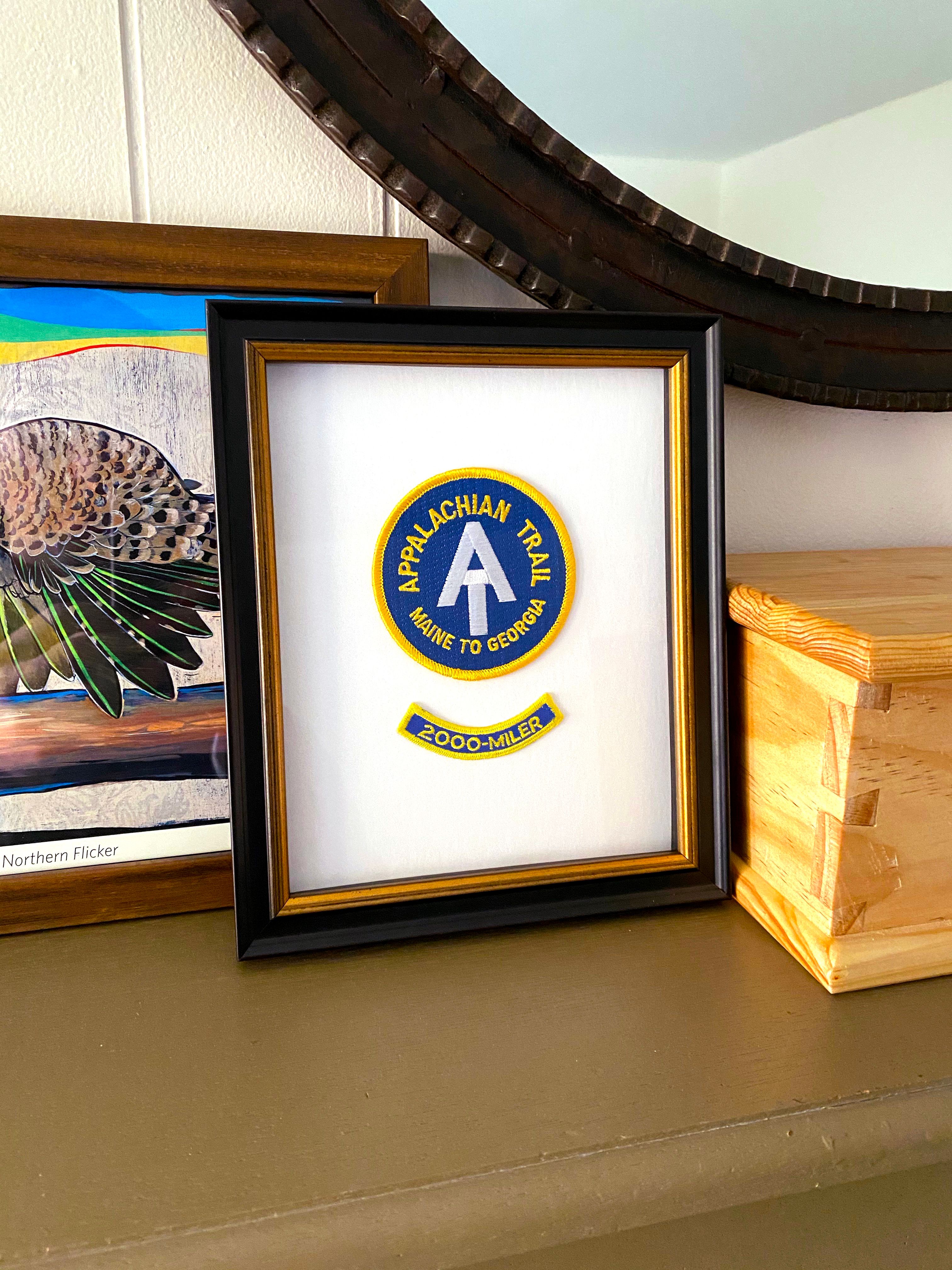 "I am gonna see if I can do this."
It was a casual way to decide to hike the Appalachian Trail.
Outside of a couple of high school class trips, Vaughn did not have extensive outdoors experience. But his life was lining up perfectly to do something big. After five years of teaching in Japan, he returned home to the Baltimore area with nothing lined up. Though he didn't have a job, he did have a little money on hand, tons of time and an insane idea.
He bought some gear, did some research (there were lots of spreadsheets), completed a couple of day hikes with his pot and learned how to tie a knot. For him, that was good.
On April 17th, 2013—armed with a hammock, sleeping bag, under-form, a tarp, some clothes, food and cooking utensils, a flip phone from a grocery store, two water bottles, two poles, the two boots on his feet and the hat on his head that kicked off this whole idea—Vaughn started his journey in Georgia. He'd hike all the way to Maine.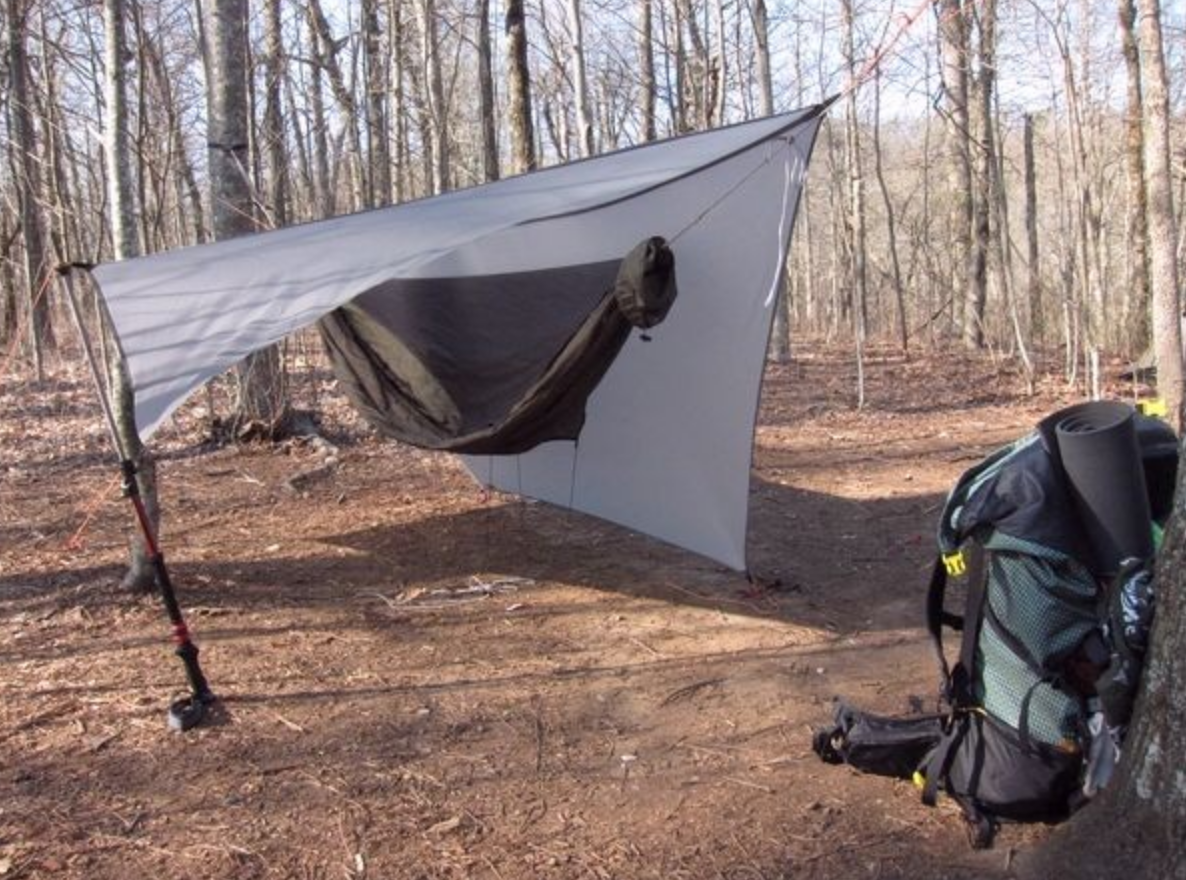 Inspired by a friend who had hiked the Pacific Crest Trail, he kept a journal. To help remember the good times and the bad times: Iike six days in, when he got the Norwalk virus. "Perhaps the worst day I'll ever have on the trail!" he wrote. Despite his condition, he hiked six miles with no food or water in his stomach to get to a place to recover.
Overcoming that, so early on, gave him the confidence that he could overcome anything. And he'd need it.
The hardest part? "The physical bleeds into the mental," he remembered. Knee problems in the Smoky Mountains. Shin splints in Virginia. He learned to listen to his body, to move forward at a healthy pace.
It's too hard to characterize his favorite part. There were so many. A spirited barbecue in Virginia. An endearing encounter with a wild pony. Seeing the White Mountains in New Hampshire.
The journal is filled with delightful snapshots of his mindset on the trail (like this advice to himself, "I'm getting used to the noises in the dark. I just have to remember that everything out there is more afraid of me"), or relatable cravings for pizza or ice cream.
Really, his favorite part is the trail lifestyle. Everyone on the Appalachian Trail is looking out for each other—a large family with a common goal. They use trail names. His was "Half-Life," ("you don't want something stupid, like 'Stinky Socks'…") because he resembled that video game's character Gordon Freeman. Many of his best friends in life, to this day, call Vaughn "Half-Life."
That camaraderie from the trail is a deep bond. So much so that in his final journal entry, Vaughn described a certain loneliness in re-entering life beyond the Appalachian Trail.
"One aspect of the trip we all agreed would be hardest was explaining the trip to friends and family, even strangers. Most people we will meet don't have a similar experience, so it is hard for them to begin to understand it."
But he's found a way to honor this part of his life on a daily basis.
Each time he looks at his mantle, he feels "giddy." He gets to relive the six months in 2013. All 2,190 miles.
It's a good memory of the accomplishment, a reminder about self reliance and material possessions and a beckoning call to do another. The Pacific Crest Trail? Vaughn is considering it.
The patch, which he got by mail from the Appalachian Trail Conservancy, says "Maine to Georgia," but he hiked the opposite way.

"There's something ludicrous about having memorialized the wrong direction," he said with a smile. Almost as ludicrous as trying it in the first place.
Thinking about trying this yourself?
Vaughn has some advice for you, which as he gave it, he realized is great advice for life.

"Just start. Then keep going."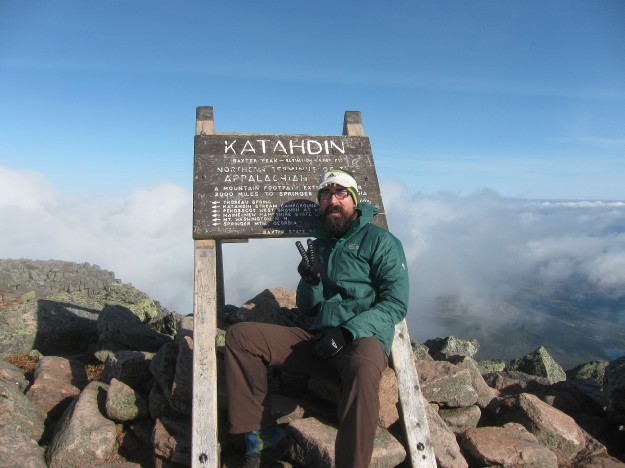 Have an accomplishment worth framing?