When Food Is Art, Frame It
"Some people have gallery walls of photos from trips. I frame restaurant menus."
Sandon is into experiential dining. And there was always one that eluded his bucket list: Alinea in Chicago.
It's not a place where you can just walk in. Particularly last April, when COVID forced the restaurant to operate at half capacity.
But Sandon and his boyfriend Salem—who were in Chicago to briefly see family at a distance and just "do something out of the house"—put themselves down on the waitlist anyway. Just to see. "Just to maybe have one nice dinner while we're there," explained Sandon.
Three days before their trip, he got an email (on one of the many he used to join the waitlist) saying something opened up. If he could make it. But only one time: Saturday night at 8:00pm. They could move some things around.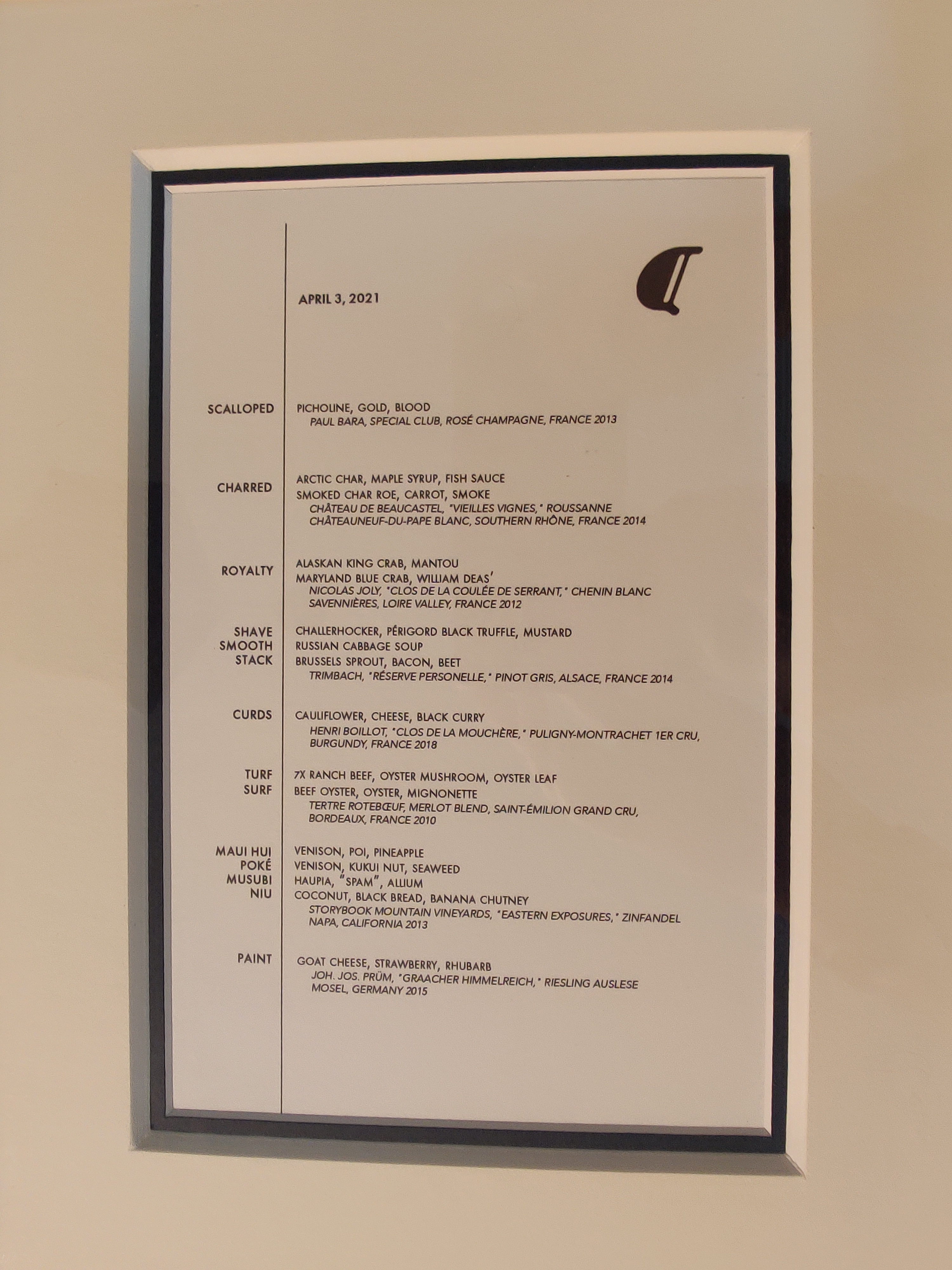 Sandon wasn't always this way. He used to not comprehend spending so much money on just one meal. But things changed after his first tasting menu at Barley Swine in Austin.
He was wooed by the presentation, enchanted by the experience. "Some people are into fashion, I'm into this." Food, when prepared and presented this way, "is art. It's ephemeral."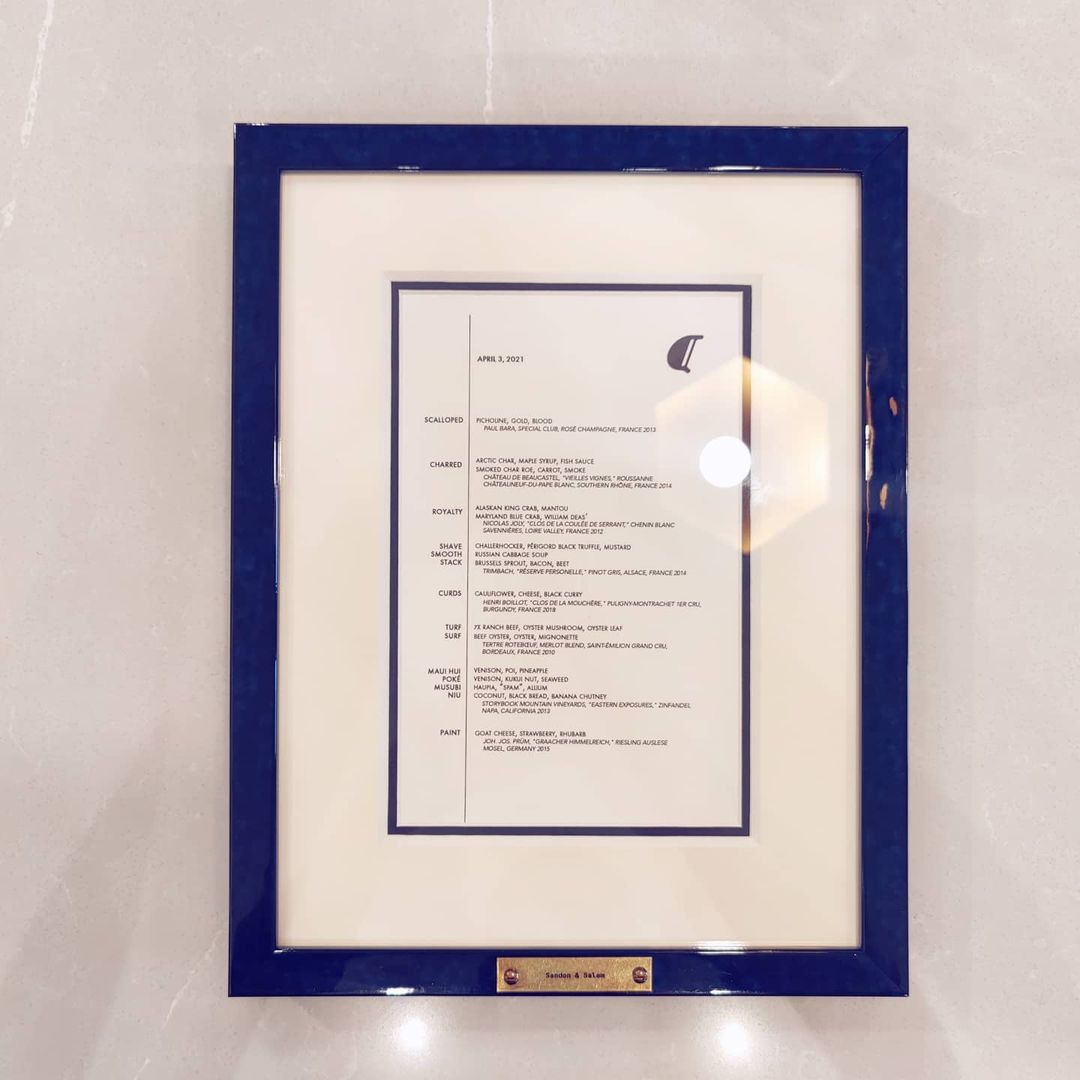 Turns out they didn't have many things to move around at all: they spent Saturday afternoon in Chicago walking around and hanging out in the hotel. The only things you can really do on a COVID vacation. Last minute, they decided to get dressed up, which was a foreign practice at the time, so they had to buy some new clothes.
They got to the restaurant early, Sandon's palms were sweating ("I am an anxious person generally"). After multiple rounds of temperature checks with some anxiety-fueled, off-base readings, they were in, and the well-oiled machine began.
"If there is any need you have, somebody is already there taking care of it."
Everything was beautiful: plates, dishes, glassware, the room itself.
Each course, or "presentation" as Alinea calls it, was more surprising than the last. Appetizers with gold glitter, smoked cabbage soaked in butter, then cut at the table with a deli slicer (it was so rich it tasted like pasta). Crab bisque in a hand blown glass grab. Paint for dessert (a colorful ice cream presentation for the ages).
"Basically, stuff you can't get at McDonald's."
His most lasting impression?
"We were in awe of all the work." The presentation, the artistry, but also the mere fact the staff could pull this off during a pandemic. "For us to be there was incredibly lucky. And that's why I actually had the menu framed."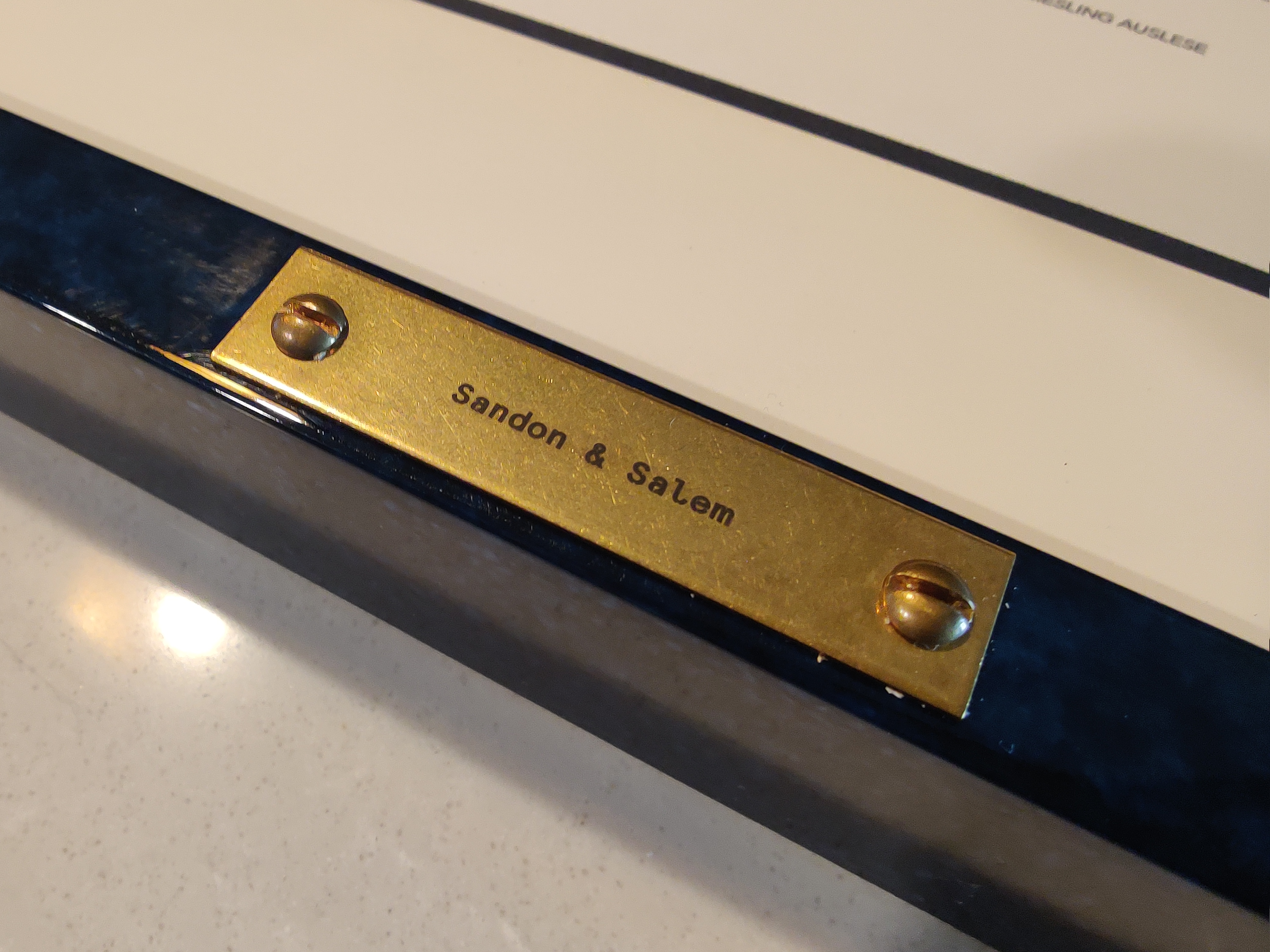 The menu has the date and the name. The brass plate has the company. Together, they serve as a reminder of the time Sandon and Salem were able to visit Alinea during a pandemic—a singular experience that like the presentation itself, is ephemeral. Maybe even art.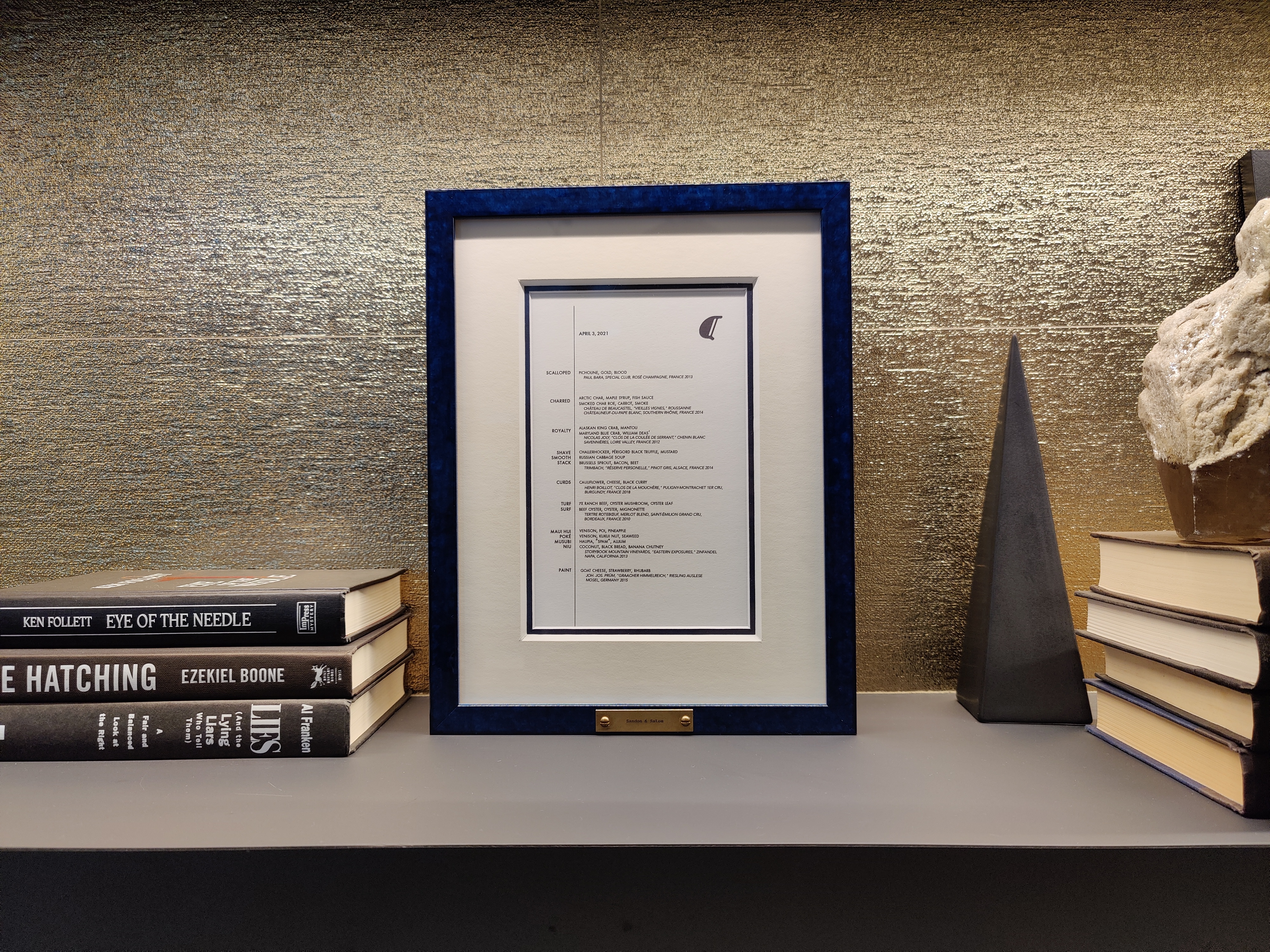 Going to Alinea (or anywhere that's special to you) anytime soon?