Meet The Artist: Andy Bellomo
For Pride, we're showcasing art and artists whose work uplifts queer voices. Andy Bellomo is an artist and activist in Chicago, where she is deeply ingrained in the LGBTQ+ community. Read our Q&A with her to learn about her first-found love for art through stained glass, her Queer Mural Series and what role she sees art playing in Pride's celebration of authenticity.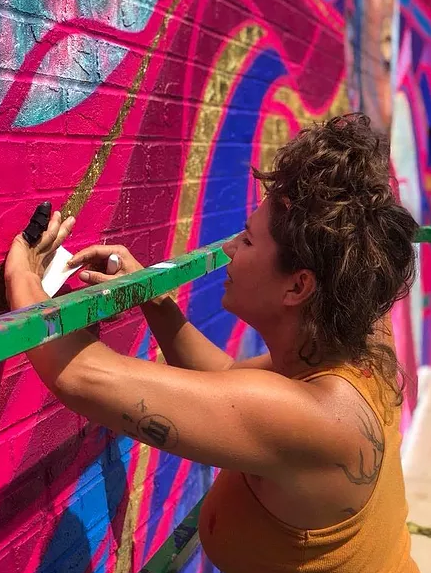 Tell us about how your interest in art began, how it evolved and how it became a career?
I'm a self-taught artist. My creative interest began as a young teen studying the color, light, shapes, and lines of traditional stained glass in churches. After feeling a great disconnect between the spaces in these churches and my ever-evolving experience within the LGBTQ+ community, I moved away from studying stained glass and instead merged its use of line, pattern, and design into my own practice.
I developed my own unique style, creating movement and rhythm through line, and evolved my artwork into a fresh flow that now extends beyond the medium of glasswork into abstract pieces and large-scale murals. I have taken my inspiration from church glassworks and transformed it into meditative, visual explosions of color that empower and guide the work, re-imagining the meaning behind the glass.
I'm always innovating, always learning. It's my passion to be a dynamic member of the arts and LGBTQ+ communities in Chicago and a strong activist and advocate for social change and human rights.
I have used all that inspired me to propel myself forward into a long-lasting art career.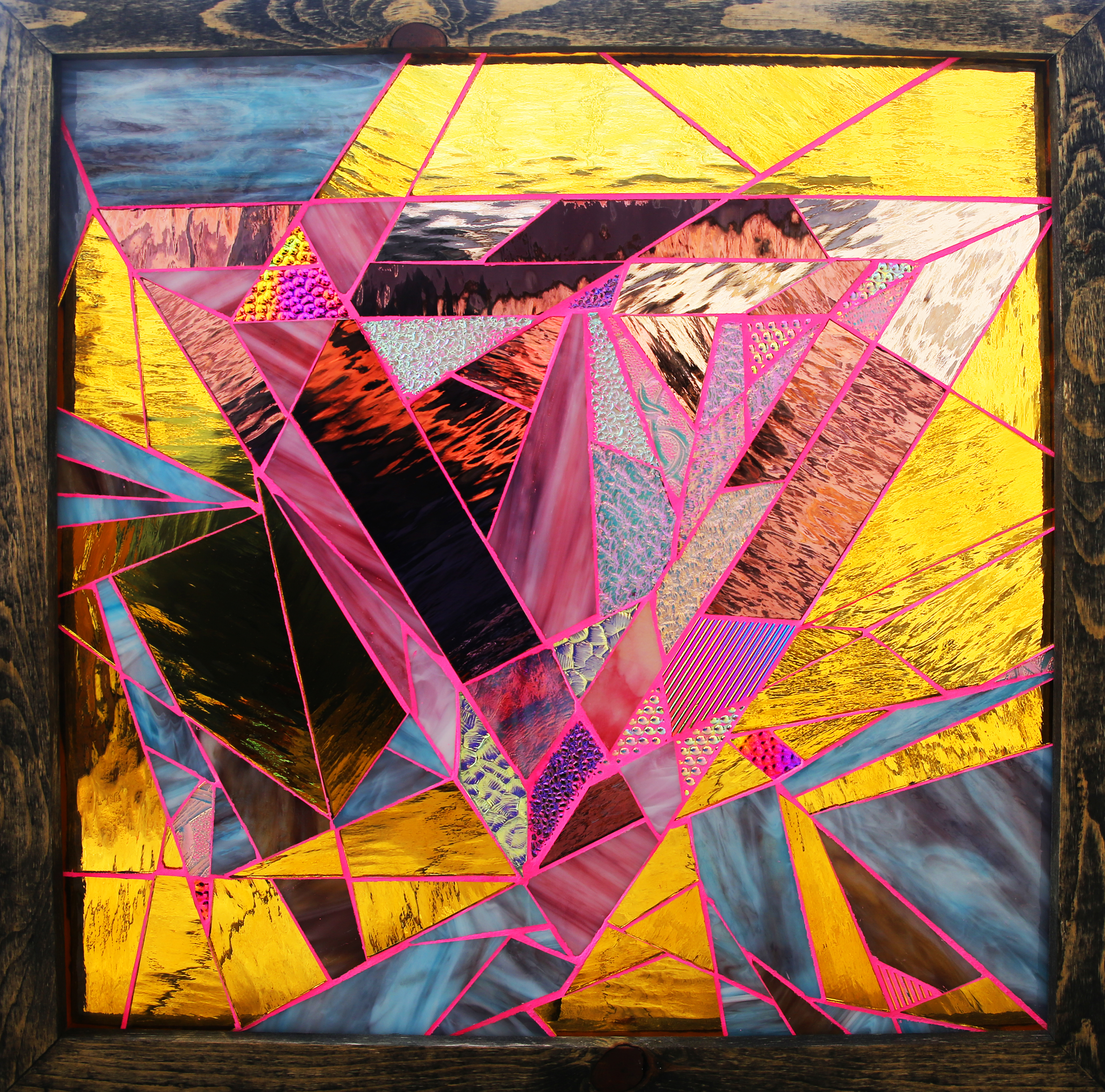 How do you approach a large project like a mural?
Typically, I will create the concept first, or ask the client what concept they are aiming to convey. Then, I build the design around the concept by developing visual elements that, when combined, give the viewer a sense of the story. Creating a large-scale mural is about using the right visual elements that can tell the story intended for the piece. Using powerful images of people as the central part can make an impact on the viewer and create an abstract world to support the portraits. Abstract imagery can use color, line, shape and style to create a sense of emotion for the piece as well. Typically, I like to combine both a portrait image as well as abstract line work for the design of the full piece. Mural work is using imagery to create something that asks the viewer not only to think about something, but feel something emotional.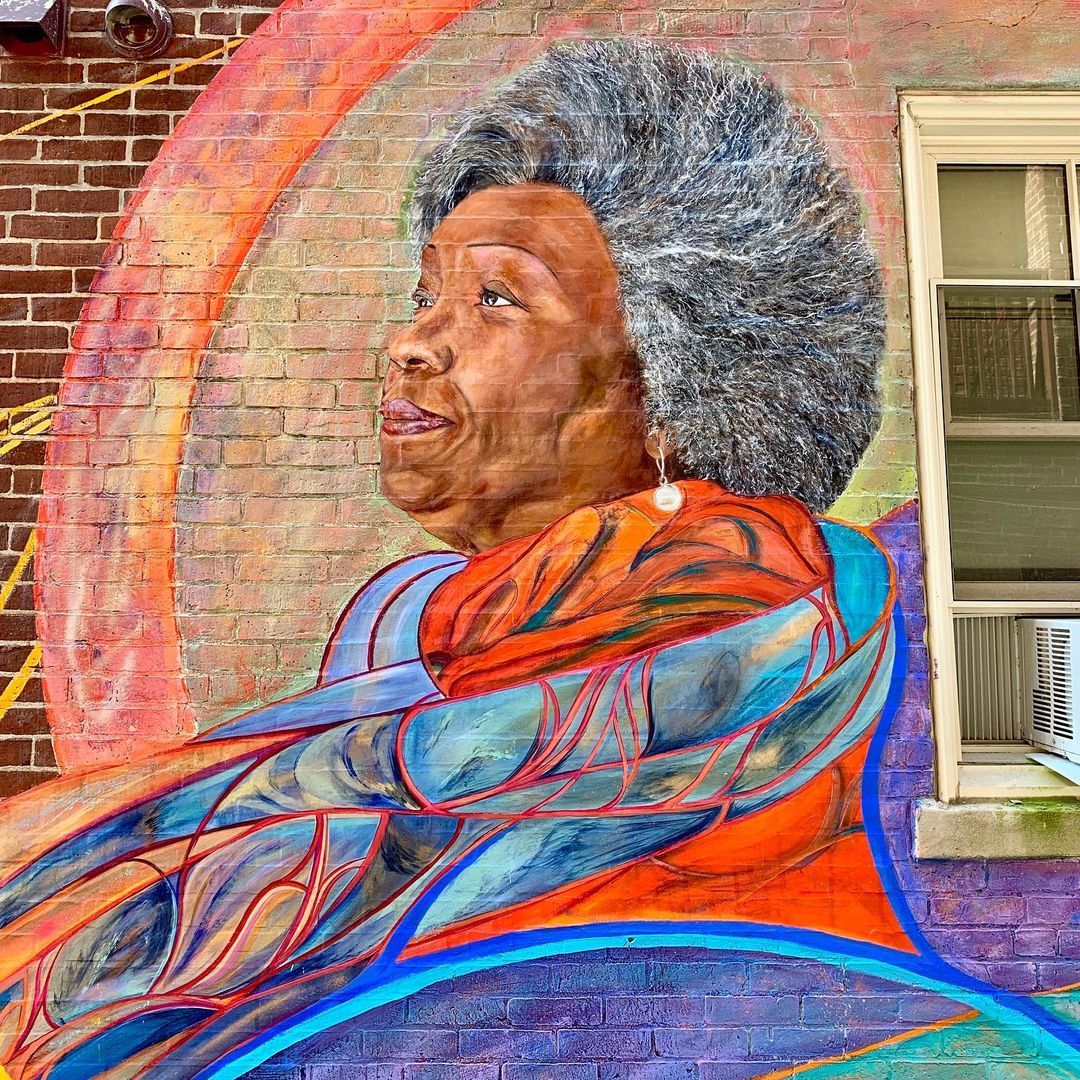 Tell us about the Queer Mural Series.
My current work includes the development of the Queer Mural Series with "The Love I Vibrate," and "Rebirth." This series of murals highlights the hard work and art activism of the LGBTQ+ community in Chicago. Each mural features a painted portrait of an artist/activist who has been using art to create social change and demand social justice, while supporting and bringing our community together.
My goal is to create a series of murals that feature larger-than-life figures of these artists surrounded by a sea of color and movement to demonstrate the large impact they have on all our lives here in Chicago and beyond. These portraits not only give recognition to these activists, but are also meant to spark action and inspire future activists to make their voices heard.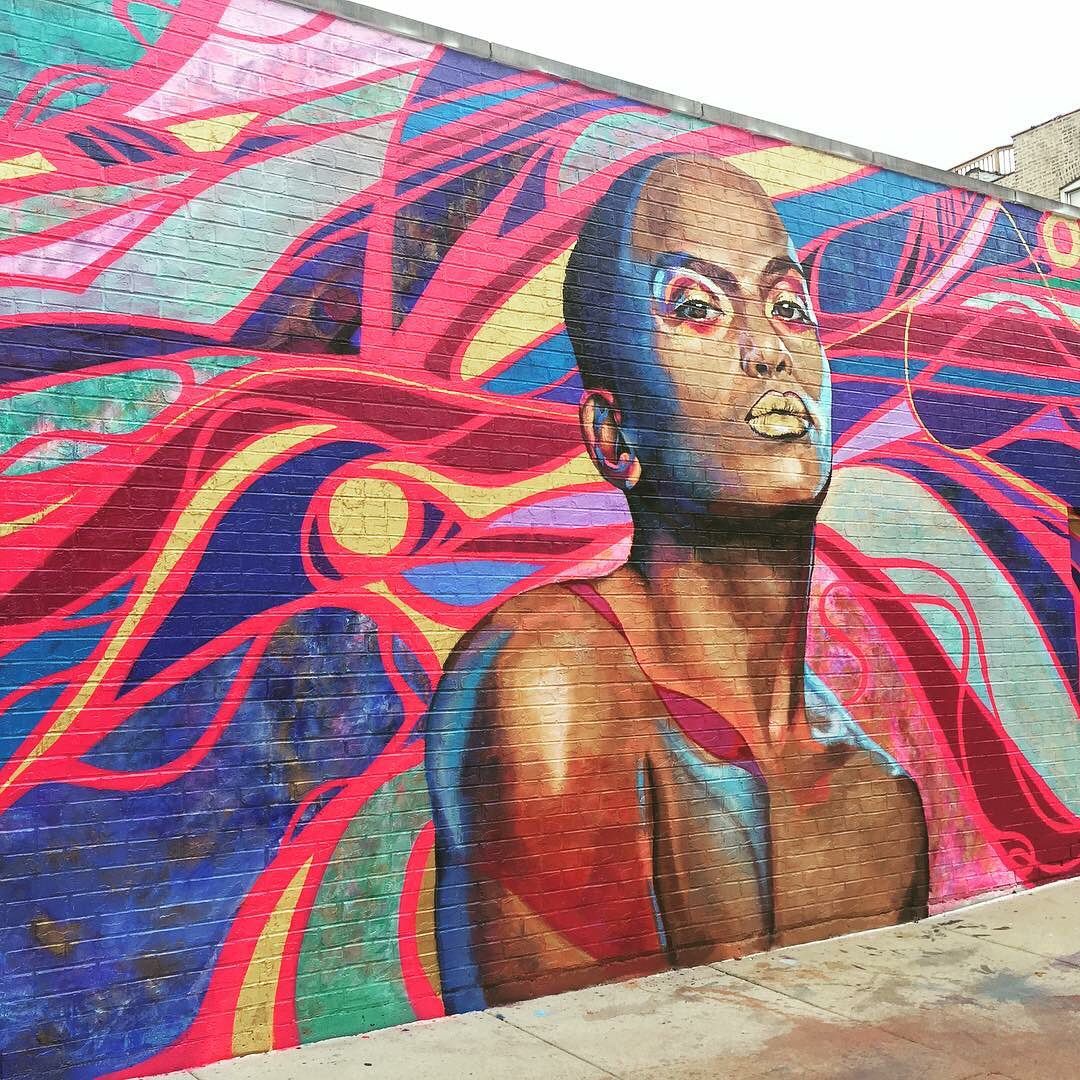 What inspires you right now?
I'm always inspired by the work of other artists. I spend a lot of time creating work while listening to podcasts about artists, watching videos of artists making work and looking at new work online. Additionally, I like to go see art in person. I love seeing local Chicago artist works and international artists. The two most inspiring artists to me right now are Bisa Butler and Krista Franklin. I could dive into the work of both artists for hours and hours and feel so inspired and ready to create my own work. There is so much amazing artwork in the world, and it's so inspiring to learn about all the artists that are creating.
How does your art speak to the LGBTQ+ community of Chicago and at large?
I strive to create work that means something to me and to my community. I'm interested in paying attention to the work being done in my community and highlighting the folks doing this work through visual art and murals. By creating larger-than-life artworks of artists and activists in the LGBTQ+ community, I am giving them the spotlight, I am lifting them up so that they may be recognized and seen by the larger world so that others will understand the impact these artists are making on all our lives. I need the essence of their work to be amplified so that it reaches masses of people. The work they are doing matters and it is changing our world piece by piece.
What does Pride mean to you?
To me, Pride is all about authenticity. It's about being able to be your full self while living in the world. It's about the larger systems learning and changing so that people in the LGBTQ+ community can live, work, have fun, and be cared for without feeling that a part of them needs to hide. Pride is feeling free and comfortable with exactly who you are and being that person out loud and in every part of your life.